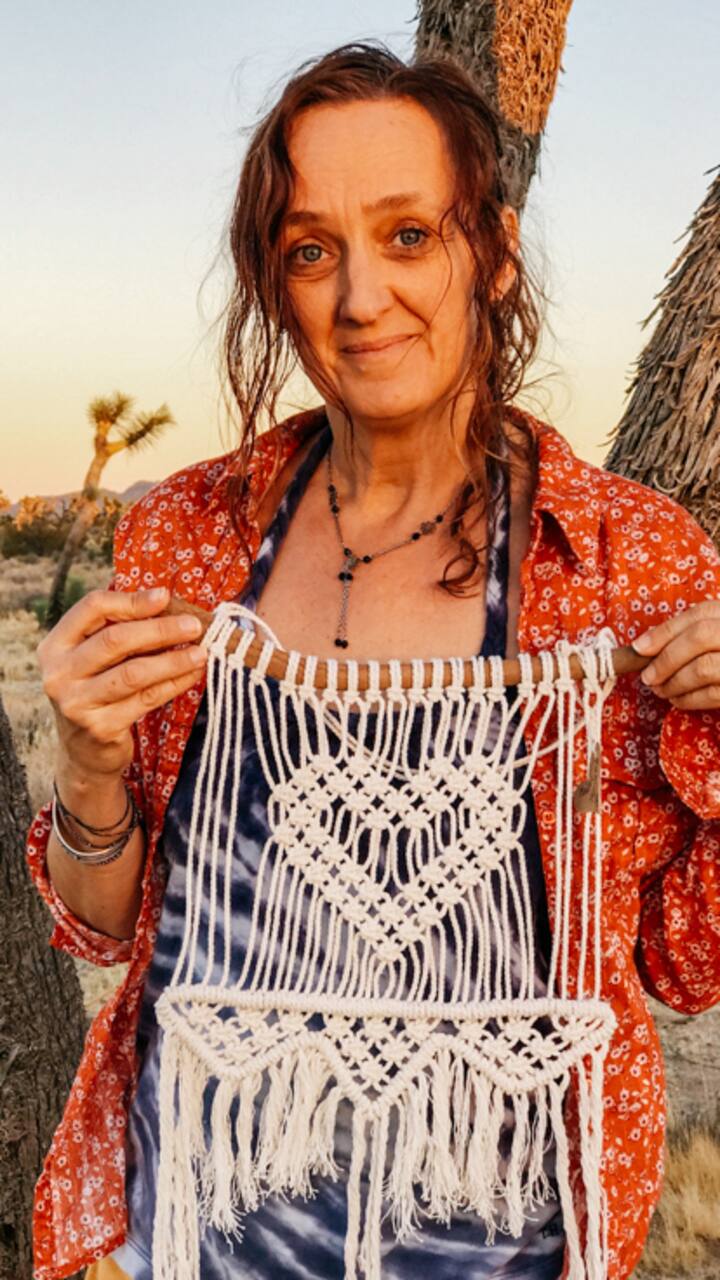 Joshua Tree Macramé Journey
Joshua Tree Macramé Journey
Gabriella's passion for fiber started when she learned how to sew in Hungary where she grew up. She rekindled this love by learning the art of knotting. Her story is truly representing how the creative vortex of Joshua Tree can bring out a new art form effortlessly. She will be happy to share her journey in more dept with you during your time together.
We will go on a Journey learning about the ancient Art of Macramé. Your piece will be created with ease by utilizing the practice of Yoga. We'll start with a gentle creativity enhancing Yoga flow that will support us to connect with our ever-present playful artist, and then I'll introduce you to the basic Macramé styles and knots. We'll use cotton ropes, beads, and wood pieces -gathered in the…
Contact us for more available dates.Book a room in our peaceful home and ease into your desert experience. Please see Airbnb for links. We offer private yoga and meditation classes, and tours in JTNP.
Snacks
Drinks and snacks I'll provide tea, coffee, and chips and salsa.
Equipment
Macramé Supplies I'll provide ropes, beads, and wood branches.
Please bring your yoga mat if you own one. If not, we have some extra that you can use.
Bring a note pad if you wish to jot down some thoughts, inspirations that often come to participants during a creative process.
Feel free to bring any beads or precious object that you would like to include in your Macrame project to personalize it