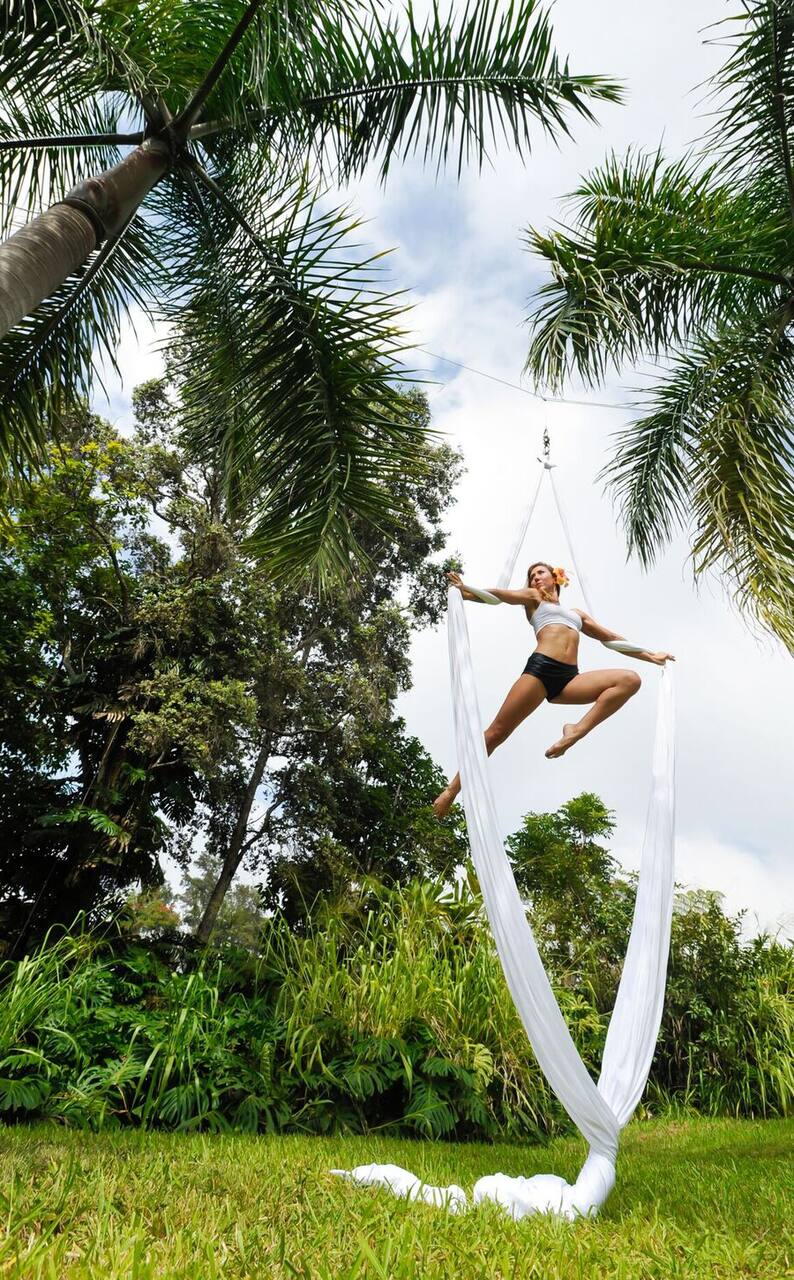 Chantel who started in an LA Cirque-Us troupe, has extensive experience in aerial & the fire arts as well as personal training. She is currently the Cirque-Us Director at Cirque Hale in town. Sarah with a background in rock-climbing, is an avid silks & aerial hoop performer & teacher with two aerial art teacher certifications under her belt. She too teaches yoga & is in exceptional shape!
Aerial silks is a gorgeous performance art that will get you into amazing shape & challenge your comfort zones. This is both a physical & mental exercise! Your 90-minute lesson includes two-way shuttle, warm-up, lesson, conditioning & cool down. Our training space is set in the most beautiful green nature that South Kona has to offer. Our professional rig was created by an arborist & rigger with…
Please wear long yoga pants, a long tank top to cover your belly & bug spray. After all, we are surrounded by nature! Friends & family of all ages are welcome to watch.
Snacks
Tropical Fruit Locally-sourced fruit depends on the season.
Tight fitting work-out clothes.