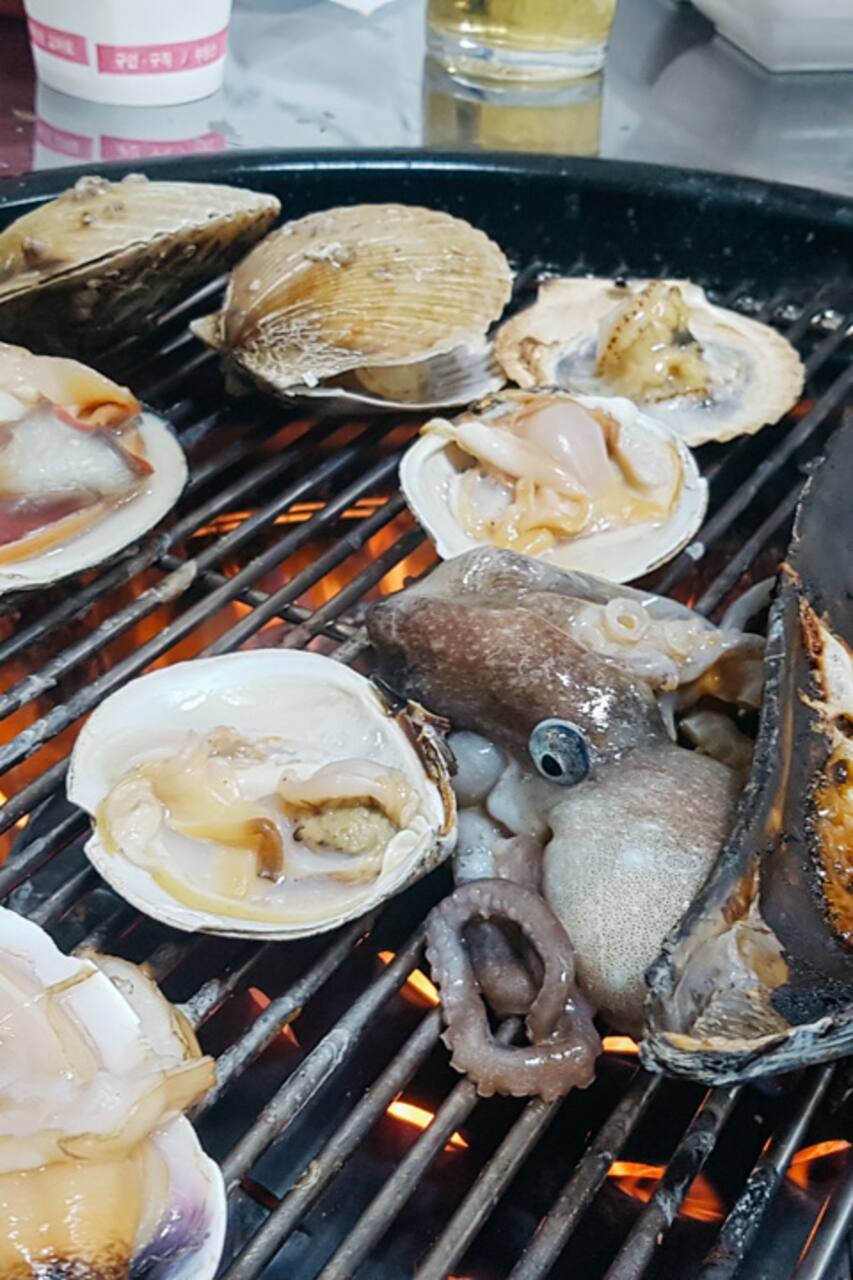 Jumunjin Fish Market Tour
Jumunjin Fish Market Tour
I am Jumunjin, Gangneung local guy who is enthusiastic to show you around my town. I have studied mechanical engineering but quit the uni and traveled for 3 years around Australia and South Asia and Europe. I love traveling cause I love meeting new people. Since I now settle here, I love to people come here so that I can meet new friends here :) I do realized there are a lot of critics about…
We will visit Jumunjin Fish Market and buy fish or any sea food and try there raw in the market and also we will make seafood BBQ after we visit Jumunjin Light House. We will try all the epic sea creatures, you will have taste sensation you will never forget. Korea is surrounded by sea as you already aware of it. We naturally eat a lot of sea food. Fish, Shells and Sea plants and Squids and…
Just come and if there is any problem contact me :)
Food
Raw Fish/ Sea food BBQ We will try raw fish (Hue in Korean) in the fish market and also we will make BBQ after.
extra money if you want to buy extra fish or other seafood or other food
be ready to see and eat all the strange sea creatures!!
Jumunjin Fish Market in jumunjin, Gangneung, Gangwon province, South Korea. Gangneung is also 2018 winter olympic host city for ice games. We will visit Jumunjin Light House the oldest light house with stunning view of East Sea.
美食品嚐
Jumunjin Fish Market Tour
新體驗