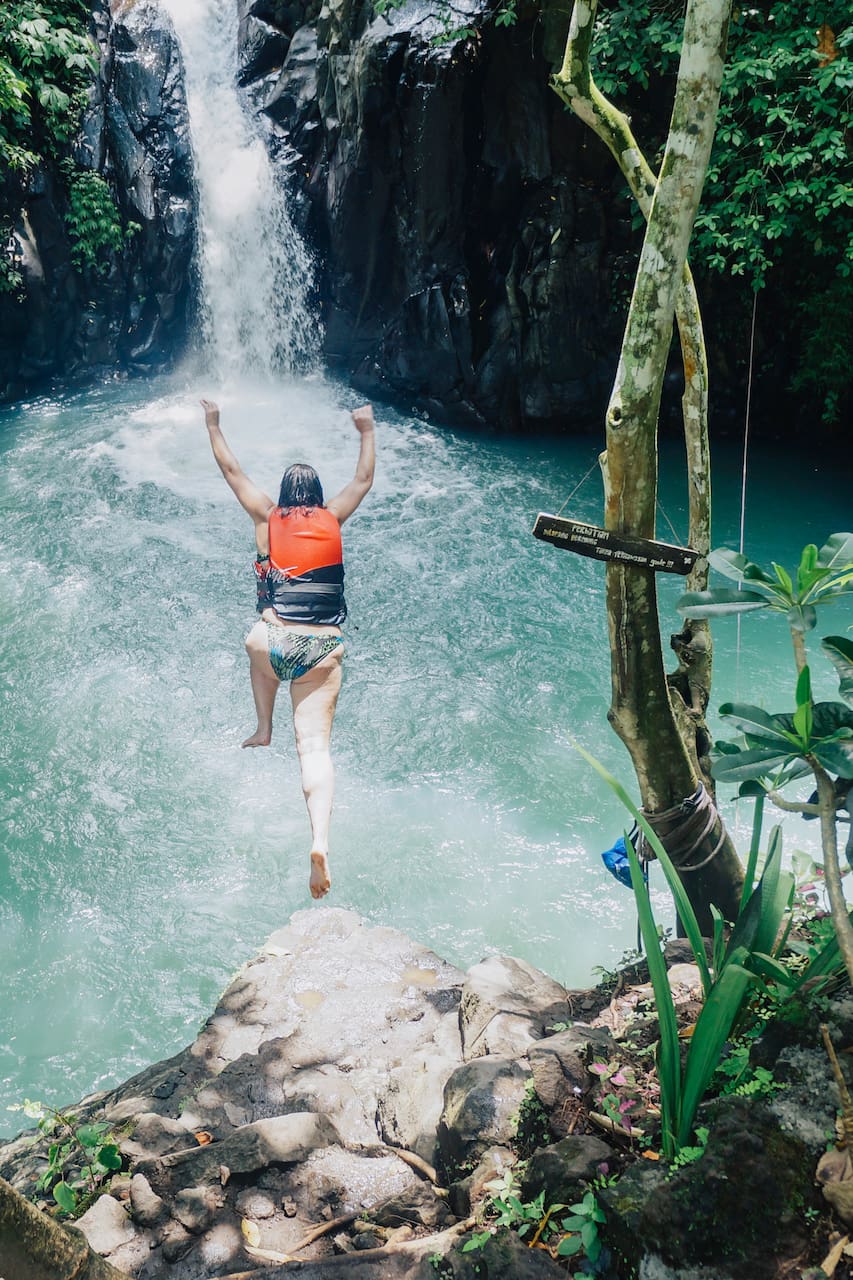 Jump and slide in secret waterfalls
Jump and slide in secret waterfalls
I am Balinese with over 10 years of experience in tourism. Now, me with my team organize and provide some experiences in Bali. This experience not famous to the world yet, let be the first to do this. On this adventure, guests will be serviced by my team—all of whom are Balinese with experience serving guests from all over the world.
Special Promo: Get cash back of IDR 350.000 (USD 25)/person for booking of minimum 2 people. We'll pick you up in the morning and drive for about three hours in a private, air-conditioned vehicle to the village of Sambangan in North Bali. There we'll find a secret garden famous for its waterfalls that must be visited by anyone wanting to see the real Bali. Approximately seven waterfalls…
Bring your own camera, sunscreen, and a change of clothes.
Tickets
Admission ticket I'll provide your entrance fee to the secret waterfalls.
Transportation
Hotel pickup and drop-off