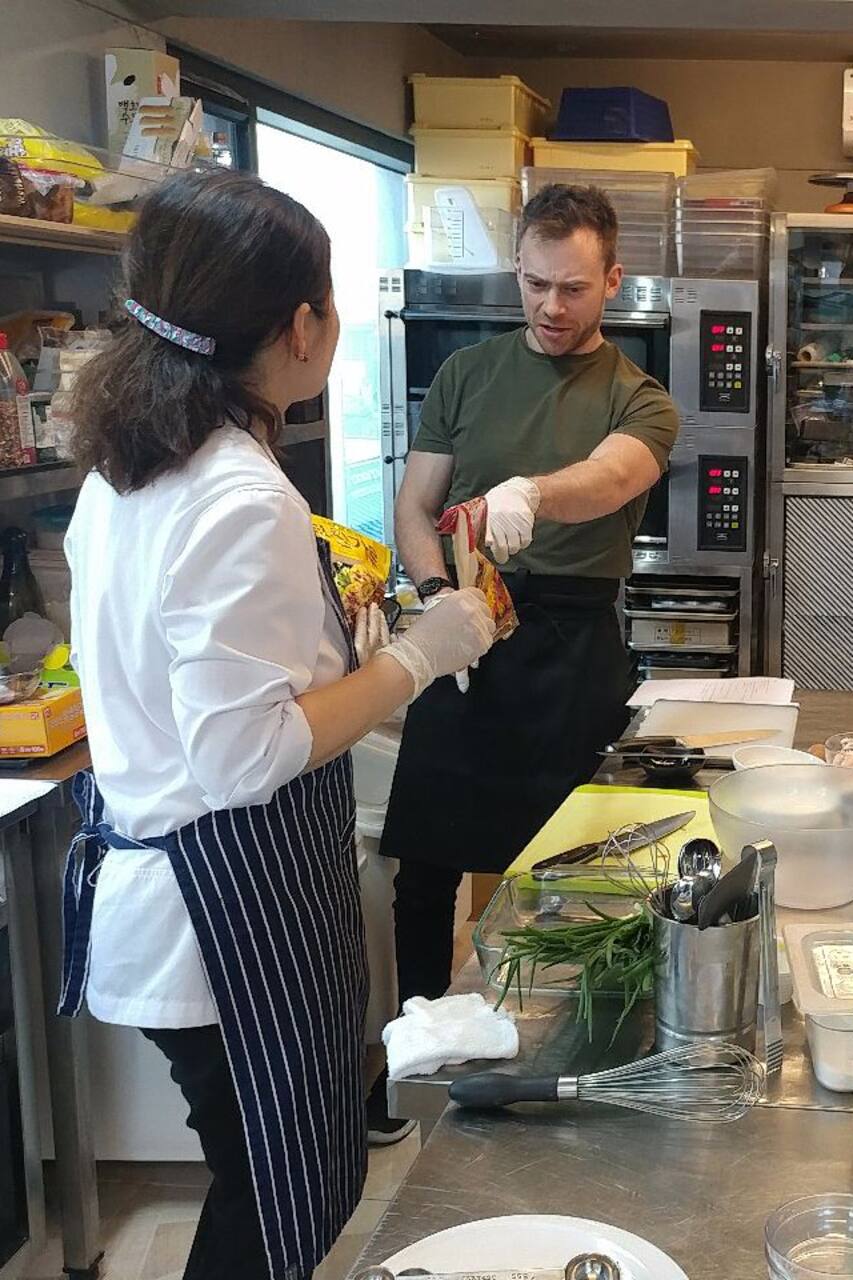 K-food with a chef, was on a TV show!!
K-food with a chef, was on a TV show!!
Hi.. I've just started working with airbnb. I have been a chef, florist, and food stylist for commercial media over 18 years. I want you to experience real restaurant kitchen (you are gonna cook at restaurant kitchen) you also can see some cooking TV shows from youtube. I lived in California for 6years. (100% English communication) I manage a restaurant, café, and flower shop. Now I want to share…
Good recipes are forever. In this experience, you will learn how to make useful, healthy, and tasty Korean food in an easy way. We'll make three dishes—the most popular are bulgogi, jabchae, pajeon or kimbab, and Korean pickle. I'll be there to help whenever you need—even cooking in your style. The class will last up to two-and-a-half hour and then we will eat, along with coffee or tea, and…
Snacks and Other
Four dishes. Dessert with korean rice wine or korean beer. The dessert is from our bakery.
Drinks
Coffee and tea with welcome flower
Transportation
pickup service meet at dongguk university station exit#4 (No.3 subway line) I'll let you know the pick up time.