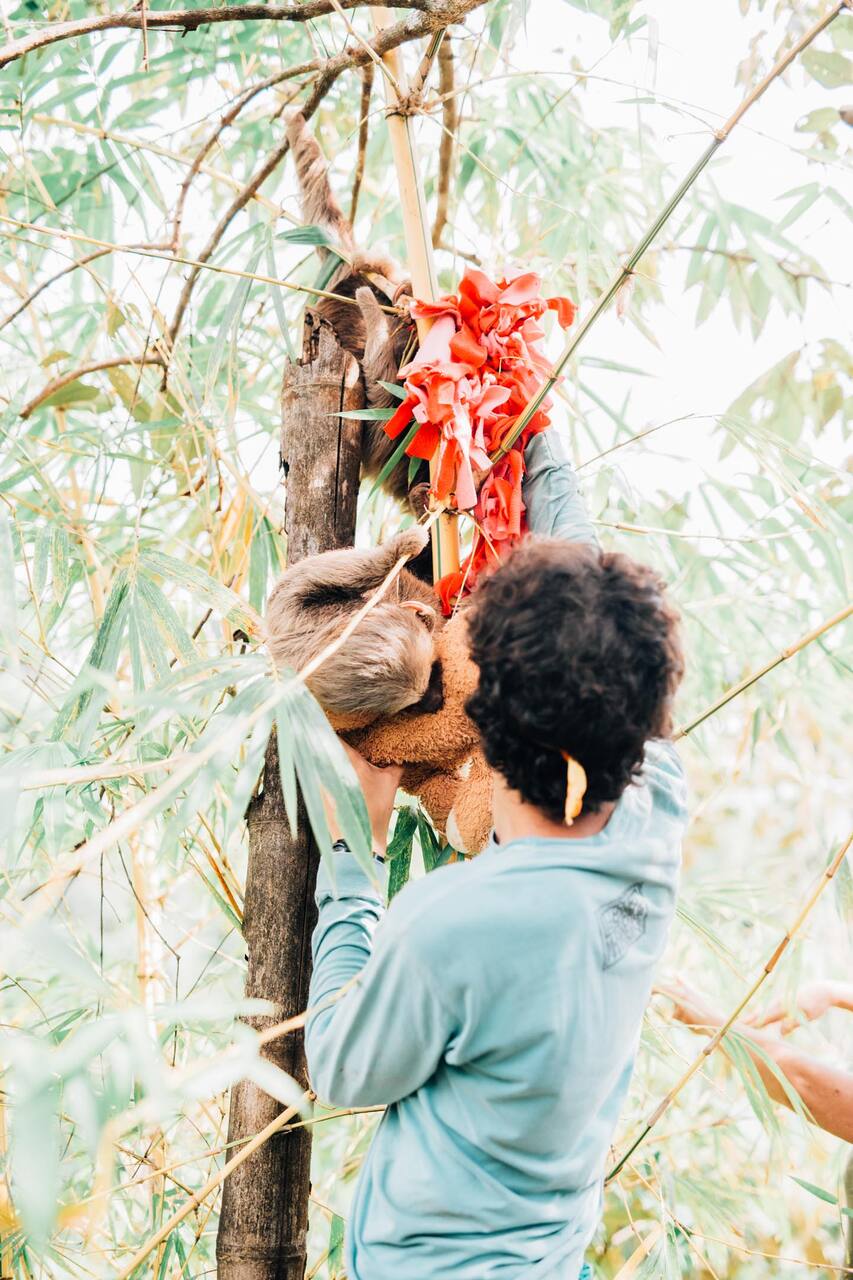 I am the Director of Reforestation, my non-profit work consists on organizing fundraisers, community initiatives and the creation of important sponsorship relations to generate funds that contribute to reforestation projects in Costa Rica, U.S and Peru.
關於Kids Saving the Rainforest
KSTR, a 501 (c)(3) tax deductible non-profit, that encourages awareness of the critical importance of saving rainforests in general for the survival of our planet and encourages all who participate to take part in sound ecological practices in their homes, schools and communities as well.
此為
社會公益體驗
,您為參加體驗所支付的費用會全數捐贈給Kids Saving the Rainforest。
You will see the following animals in the Sanctuary: 5 types of monkeys, including Spider Monkeys, White Faced Monkeys, Squirrel Monkeys, Tamarins, & Marmosets Nocturnal Kinkajous (if they are awake) Parrots Sloths The experience includes our sloth expert feeding a rescued sloth, a snack and use of the pool at the end of the tour.
Please wear sturdy closed toe shoes; bring bug spray, sunscreen, towel, swimsuit, and a camera but no flash!