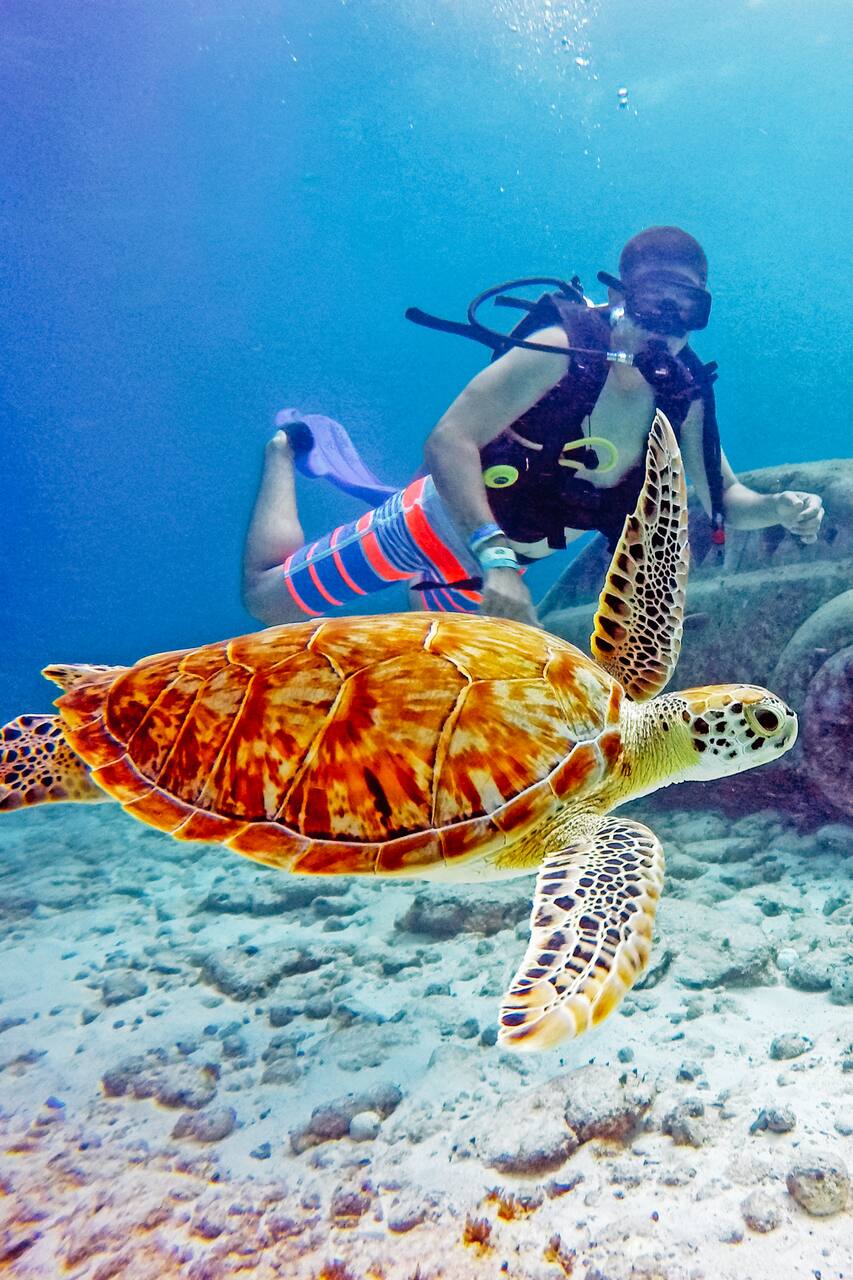 Get your PADI Open Water license w/a PRO
Get your PADI Open Water license w/a PRO
I'm a PADI Master Scuba Diver Trainer, as well as an Emergency First Responder Instructor, a lifeguard and a swim teacher. I've been scuba diving for over 18 years, all over the world and I have close to a decade of experience with "1st time Divers" and "PADI Open Water Certifications" students. I am as passionate about scuba diving, as I am about teaching it! Everyone is capable of scuba diving,…
TWO DAY itinerary! The cost includes BOTH days! Obtain the PADI Open Water certification in 2 intensive full days, 32 hours total. This is the official-full PADI course, valid world wide and never expires. Once you successfully completed your course your certified for life! Day 1 Pool Training Independent studying/reading 2 dives in Open Waters Feedback and more book reading. *You get a full…
Marina Service & dock fee of $50 USD (1000 pesos) per person- per day is NOT INCLUDED and must be paid in CASH ONLY the day of the activity to participate.
Equipment
All scuba gear and PADI Scuba Diving Manual/book. Wetsuit rental is NOT included ($8usd per day)
Marina Service & dock fee is NOT INCLUDED in the price. A $50 dollars (or 1000 pesos) cash payment only per person PER DAY.
Cash to buy snacks, photo package, taxi ride, etc.
We will meet at 9am and start with an introductory scuba diving talk on a beautiful Cancun beach. We then spend several hours in the training pool learning and practicing the skills required for this certification. Then We will enjoy a beautiful boat ride and go scuba diving at "Manchones - Cancun - Isla Mujeres National Park" with 2 dives each of the 2 days.
水肺潛水
Get your PADI Open Water license w/a PRO
新體驗