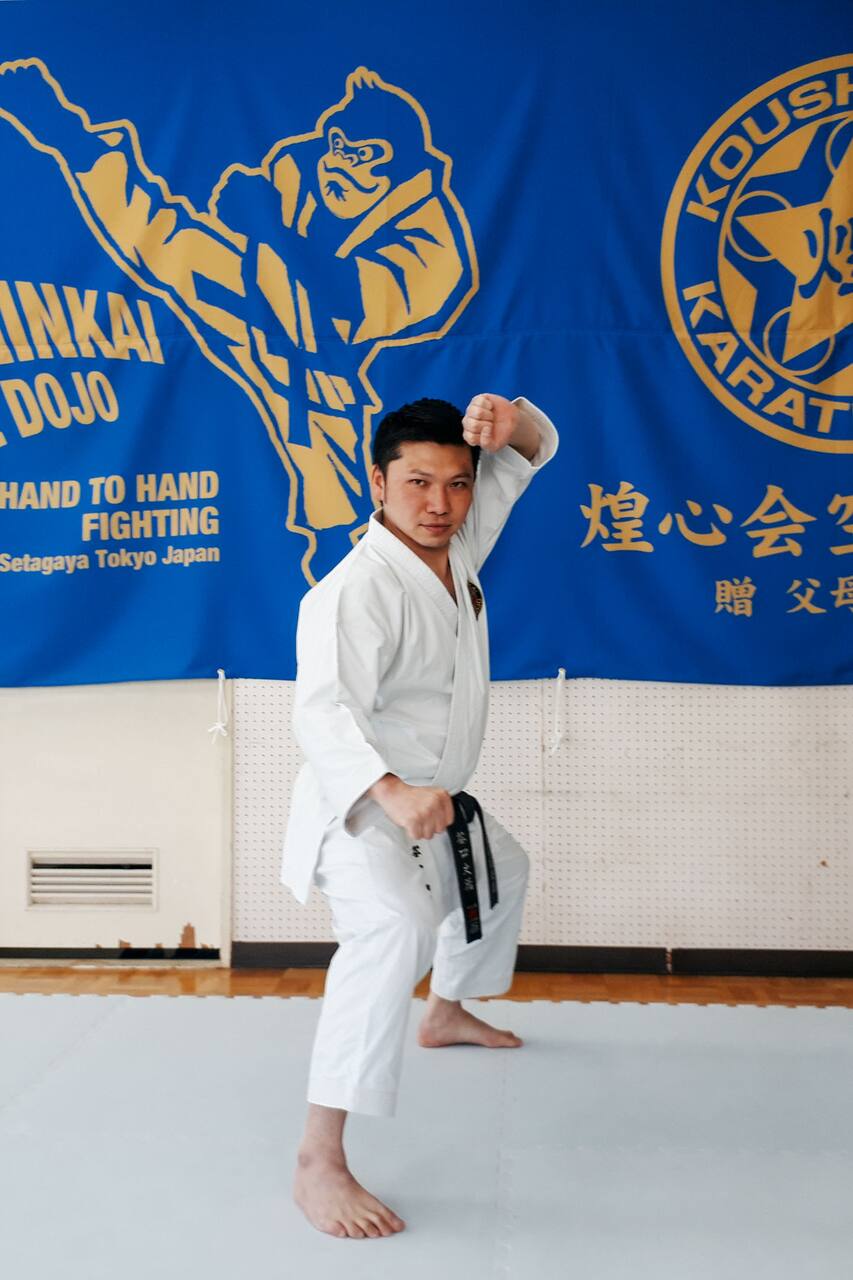 An accomplished martial artist studying KARATE for over 30 years and passing the art on to the next generation for 20 years in Setagaya,tokyo. His love for KARATE does not fade with age, and it is with great joy that he teaches his many students every day. His dream is to spread his art to the world,and if you come to learn a great deal about Japanese culture.
Learn KARATE through the Japanese KARATE MOTTO of "Reinihajimari Reiniowaru"(bigin with bow ofrespect,even if you are battling your enemies). You will wear "dogi"(formal Japanese KARATE wear) for experience. But before any of this,you must first learn to "rei"(bow).Then ,you will move on to some basic "uke"(blocks),"thuki"(punches),and "keri"(kicks). Next you will combine these movementsto learn…
12minuites walk from Sangenjyaya Station 14minuites walk from Ikejirioohashi Station
裝備
Dogi uniform The dojyo will prerare the "dogi",but please bring under clothes to wear beneath the dogi.
Short sleeve t-shirt(Only women)
This place is many children are practicing karate dojyo in setagaya.It's in the shrine is loved by the local people,and holy place. You can experience karate,at Japan's sacred atmosphere.