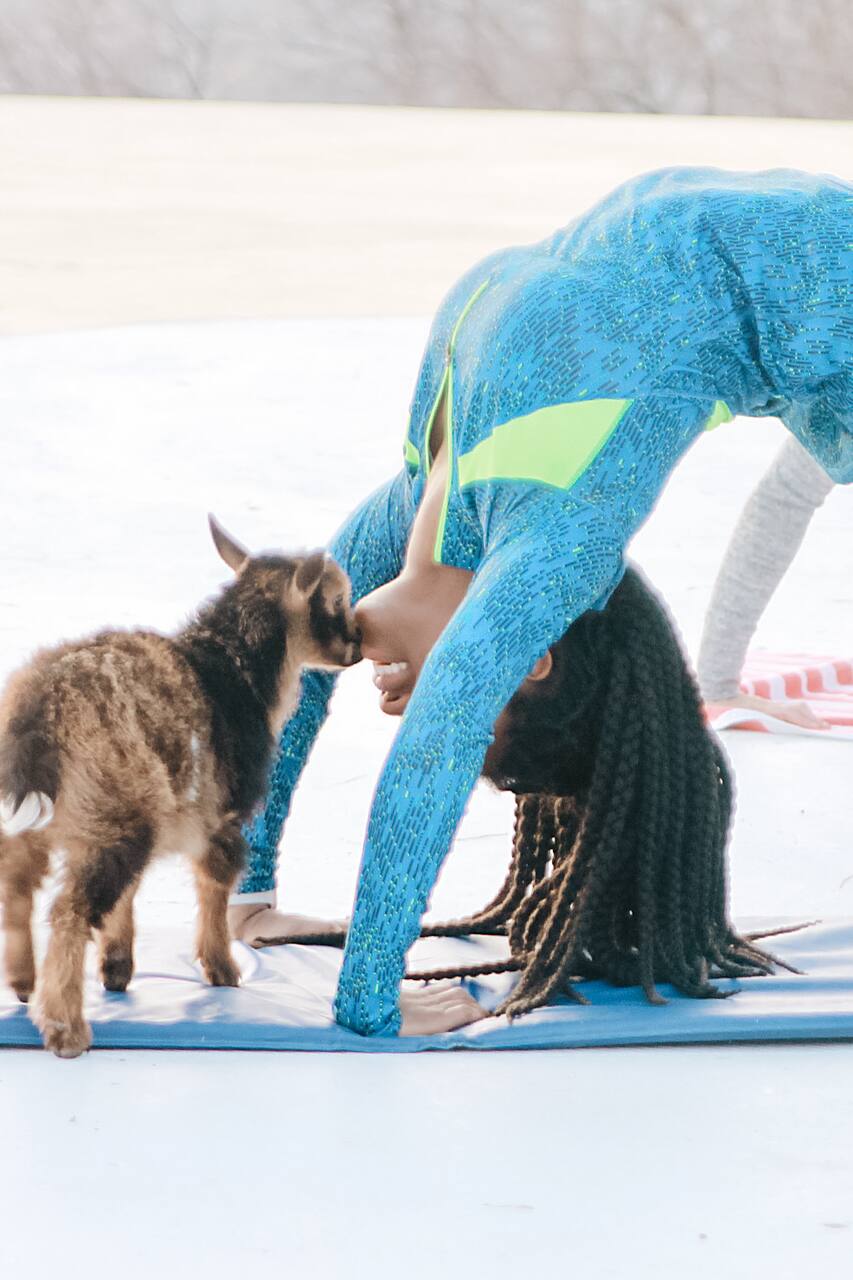 Goga - where goats and yoga meet!
Goga - where goats and yoga meet!
Not only is the experience unique, but the people who organize the experience are as well. Benson and Derek both grew up with goats on farms in small-town Weiser, Idaho. Derek is attending Utah Valley University pursuing a degree in Health Services Administration. He wants to focus on senior care and assisted living while incorporating animals into the lives of those he cares for. Benson is…
Baby goats! Is there anything cuter? We introduce the goats to you and jump right into the yoga class. We do 40 minutes of yoga and then spend the rest of the time letting you snuggle the babies and helping you take all the pictures you want. During the yoga class, the goats will be running around and jumping over, under, and on top of you. Why incorporate yoga and goats together? Because they…
If you have any questions or concerns, please contact us! We are happy to answer any questions you may have. Head to our website utahgogaguys.com for more info!
We love this location because it overlooks Utah Valley and puts your point of view right on the beautiful Wasatch Mountains. From here you can also see the sun glistening off of Utah Lake. Do you like horses? Feel free to walk down to the barn after class and meet the nice people down there. You might get the chance to see the equestrian vaulters practicing!
健康課程
Goga - where goats and yoga meet!
新體驗