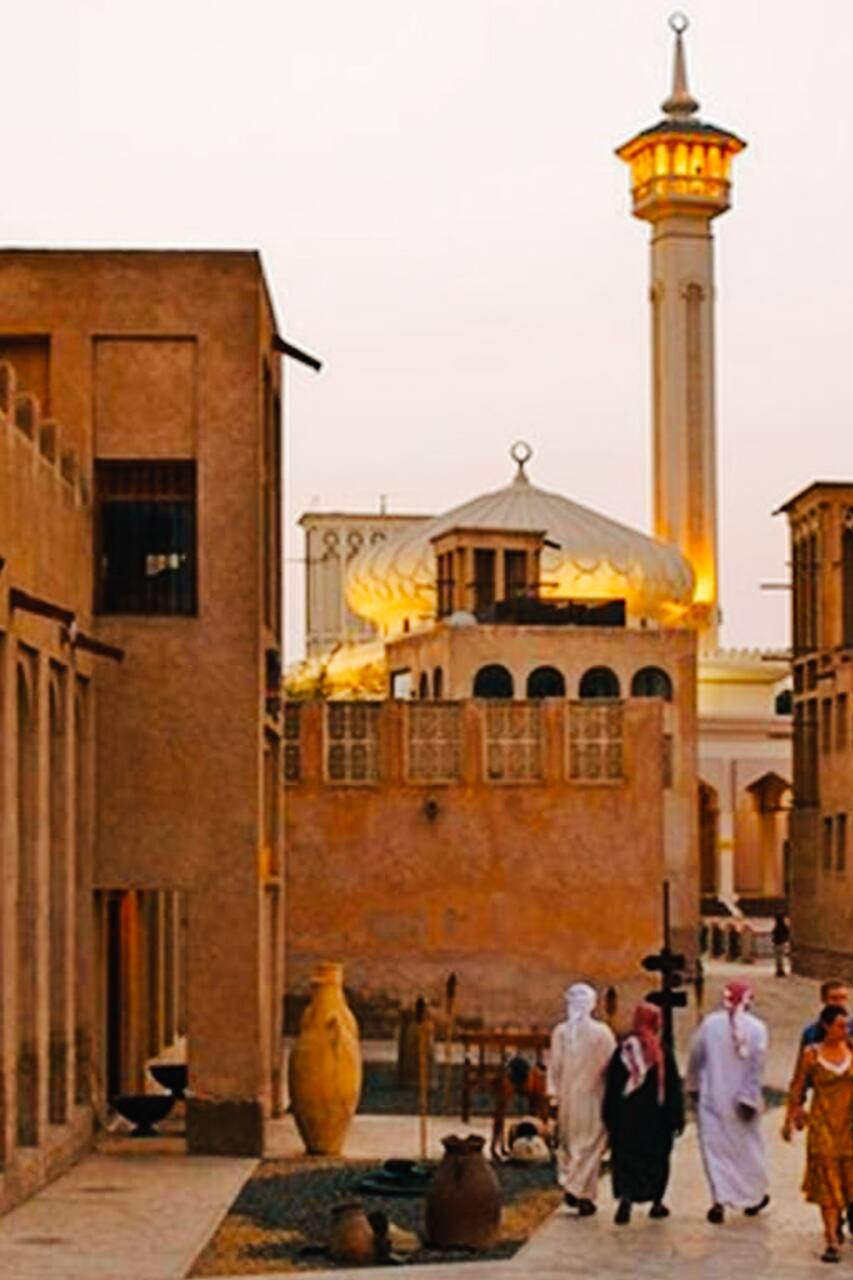 journey of culture food tour
journey of culture food tour
local tour guide with passion of spreading UAE culture to others. I'm a bachelor degree holder in tourism major and working as a tour guide for 2 years. making people happy is what make me happy.
we will start the tour by a traditional local sweet with coffee or tea at Arabian Tea House restaurant and café. you will set and enjoy the sweet with a local guide and talk more about the food culture of UAE. after we finish the tour will continue to al Fahidi historic district where you will discover the history of Dubai with open discussion and visit the coffee museum, you can ask anything…
transportation will be my your own. you can come by your own car there is parking. or you can come by using Public transport buses or Metro stations.
Drinks
traditonal coffee and tea
wear hat to cover your head from the sun
you will visiting 2 location, starting from the restaurant with a very delicious meal and then you will know more about the culture and history of the country in the oldest part of Dubai. the tour will end at Al Fahidi historical distract.
美食漫步
journey of culture food tour
新體驗