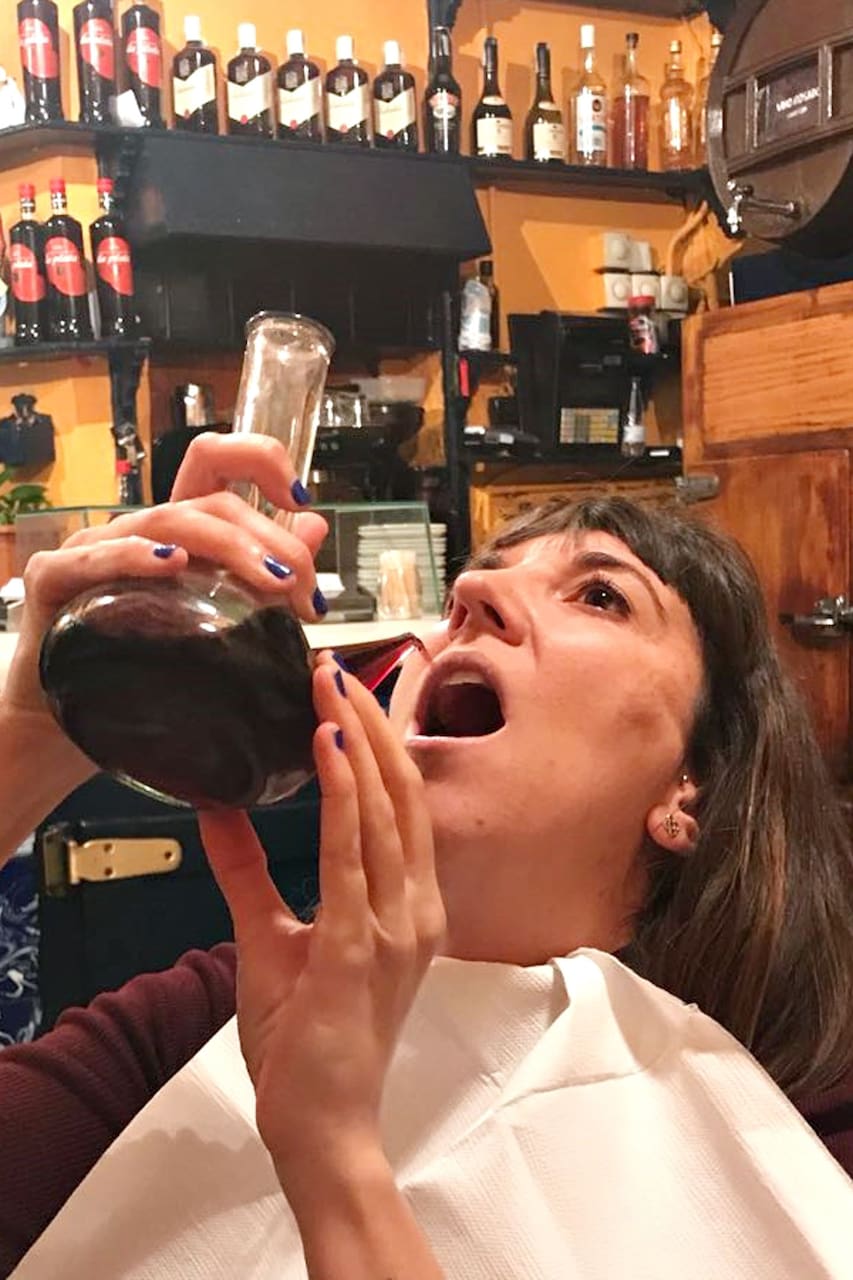 Gourmet Bodegas Crawl in Barcelona
Gourmet Bodegas Crawl in Barcelona
I´ve been traveling the world before settling down in this fantastic city, Barcelona, where I follow conscious lifestyle. I am a journalist and food lover, I work in the travel industry and I love showing around the fantastic gastronomy of this amazing place.
On this tapas and drinks crawl experience, we will take a stroll through the medieval streets of The Gothic Quarter and La Barceloneta neighborhoods, while visiting five different old taverns, locally known as ¨Bodegas¨. On this culinary tour, you will drink an amazing selection of local drinks such as: cava (Spanish sparkling wine), beer, vermouth and red wines, which will be carefully paired to…
Comfortable walking shoes
We will stop at 5 local establishments that are ingrained into the local culture. We will visit four different Bodegas and one Tapas Bar where generations of locals pilgrimage each day for a glass of homemade cava, or to eat one of the 4 tapas served from the same menu that was created back in 1945, or to chill out at one of the most eclectic squares of La Barceloneta. We will also uncover a secret bunker!
美食漫步
Gourmet Bodegas Crawl in Barcelona
新體驗