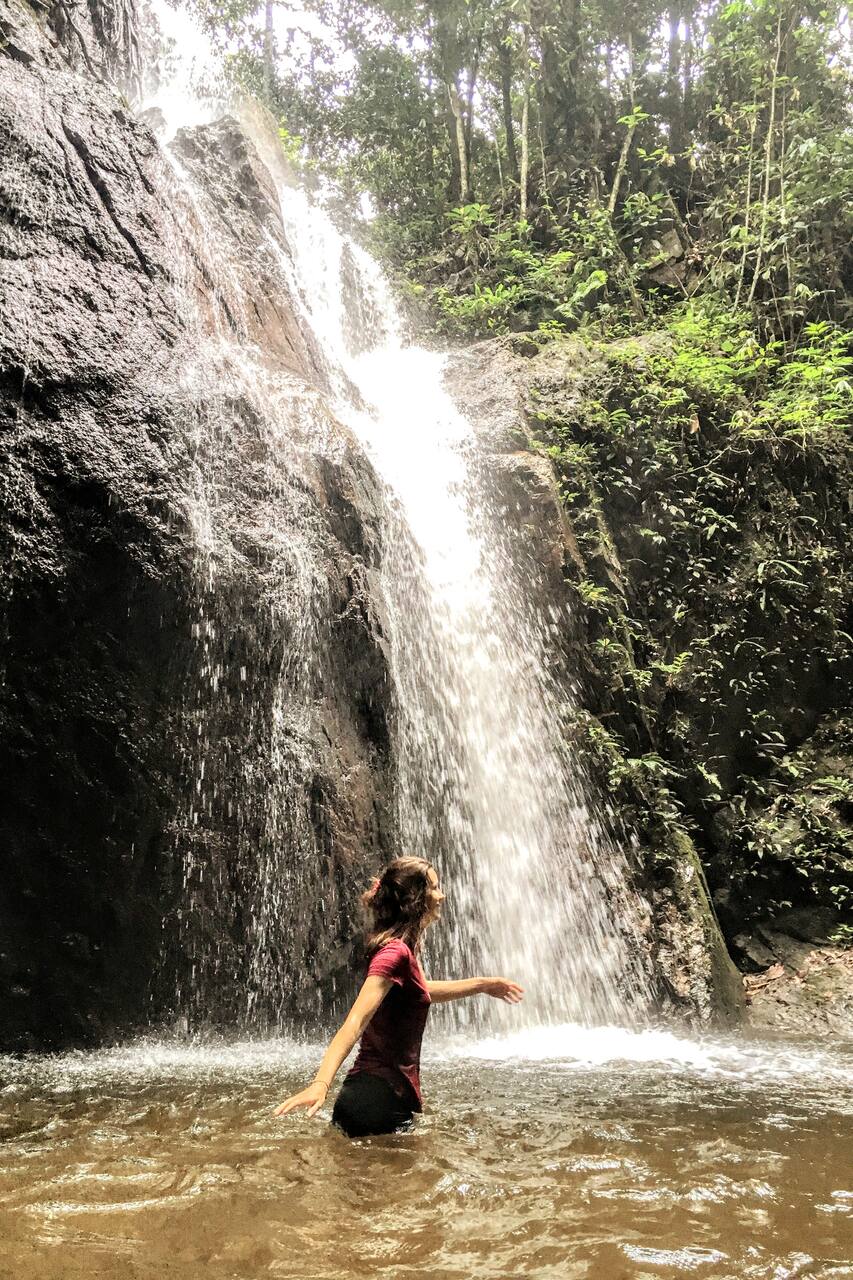 KL HIDDEN Waterfall + 6-TIERED Temple
KL HIDDEN Waterfall + 6-TIERED Temple

熱門預訂! 趕快報名,不然就只能扼腕了。
Yep it's me, Ahmad, your friendly neighbour from Kuala Lumpur, Malaysia! Waterfalls are my passion. Everywhere I go, waterfalls are my priorities. In KL, this one is my favourite. I have been bringing my guests countless of times to this hidden waterfall this year. I Have brought people from German, Syria, Costa Rica, Philippine, Russia, Netherlands, Belarus, France, Mauritius, United States,…
Don't see your preferred date? Request for it! *This trip is ideal if you are planning to experience the nature but have a quite limited time to spend in Kuala Lumpur or if you simply wouldn't want to spend too much time doing one activity in a day. >TRULY JUNGLE EXPERIENCE< - LOCAL breakfast at a local restaurant - DRIVE to waterfall for around 30 minutes. - TREK along the natural…
The trip would take around four and a half hours (4.5). Starts 8.30am till 1pm. Contact me if you're coming in a larger group. Difficulty: 3/5 but suitable for everyone!
Snacks and Other
Breakfast and lunch. Snacks
Transportation
A car If there is only one participant, we'll ride a motorbike.
Equipment
Mosquitoes repellent should you need it (clue: you don't)
Wear comfortable sports attire in the beginning
Water traction shoes/light sneakers (we'll walk in the water)
Open soul to experience nature