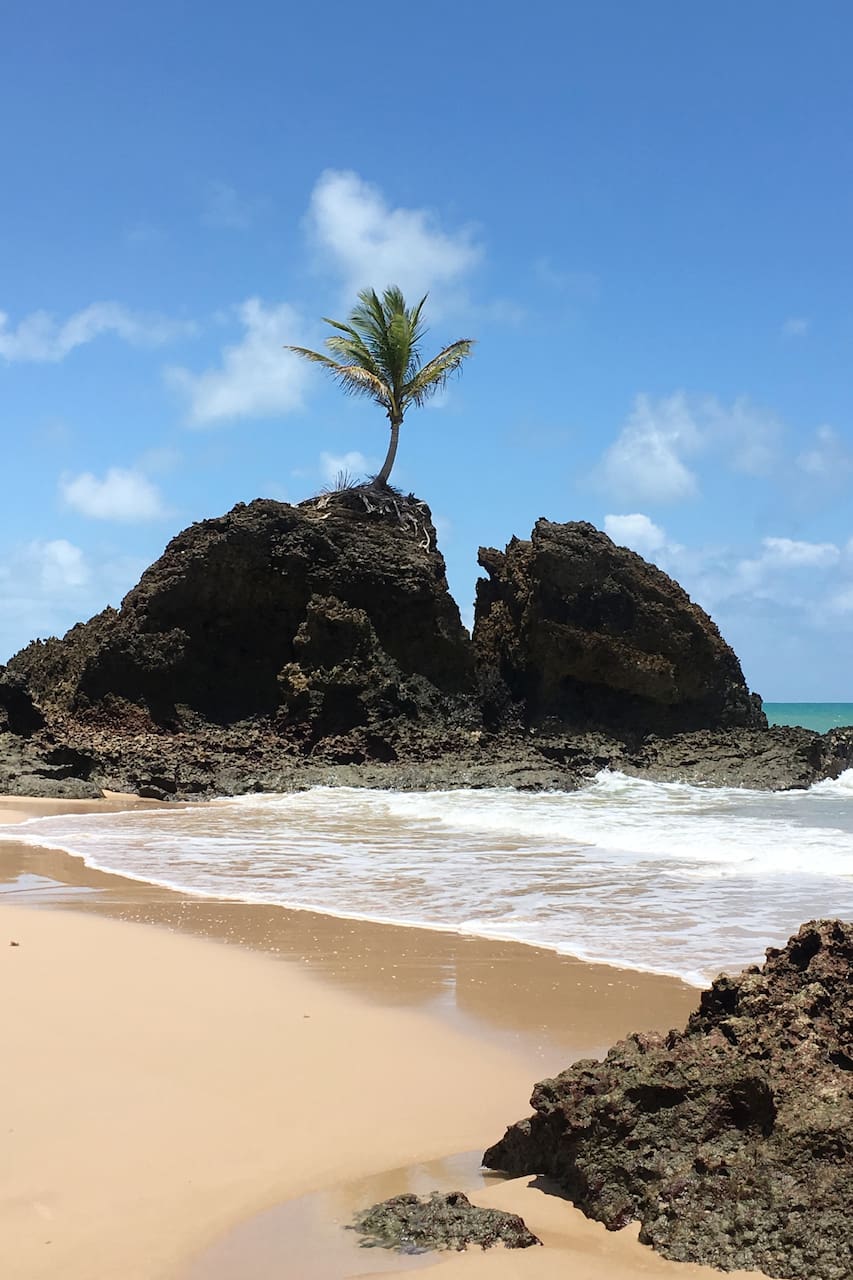 hidden secrets of the beaches
hidden secrets of the beaches
A passionate traveller myself, always searching for different experiences, for something that is not easily found. Living and working here for more than 7 years, but still surprised by undicovered nature spots and eager to share my experience with others in this beautiful, unknown part of Brazil.
We will meet in the central part of the city's beach area and will head off in a car 35 km away to the south coast, on the way I will be telling you some interesting facts about the beaches and it's secrets. Our first stop will be in Tabatinga beach where we will appreciate the meeting point of the river and the ocean. Then we will continue to the forest to find the forest spring with clay on…
take a minimum, no documents or jewelery.
about 20 reais for lunch/water/coconut
Famous beaches just 35 km away from the state capital ( Joao Pessoa, Paraiba) called Tabatinga, Coquerinho and others. Tabatinga is quite calm and deserted in certain parts during the week. We will visit the points rarely visited by main-stream tourists at the same time having seen what every tourist has to see as well!
大自然漫步
hidden secrets of the beaches
新體驗