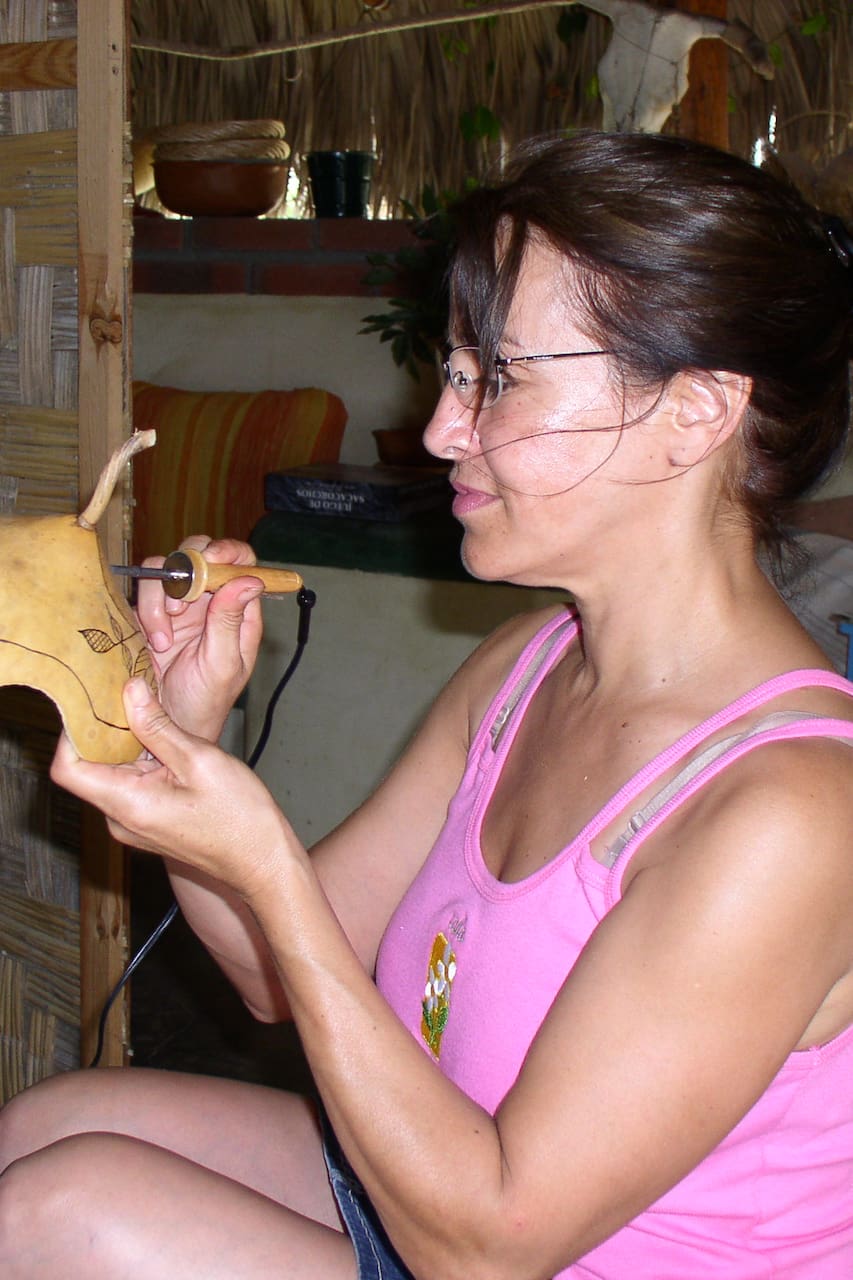 Gourd Growing and Crafting
Gourd Growing and Crafting

該體驗的名額非常有限。
Crafting with Gourds A to Z. I have been growing gourds for 25 years, 19 here in Baja California. My wife and I are passionate about our gourd crafts, and have developed our own varieties and techniques which we share in our Gallery. I am eager to share the tips and tricks of propagating, growing, curing, cleaning, designing, cutting, and finishing Cucurbita lagenaria...one of…
We'll start out in the garden with tips and tricks for growing gourds, from selecting and preparing seed, planting, nurturing, feeding and training, and discuss strategies for fruiting and when to pick. We'll take a look at how to remove from the vine for optimal curing and the dos and don't s of curing. Next you'll select your own project gourd. We'll have some gourds pre-cleaned…
Pick out a gourd and make your own unique creation. Come spend a morning with the first domesticated plant... how to grow, prepare, finish and decorate, and leave with you're new souvenir!
Drinks
And of course, Maria's famous herb tea!
Equipment
We'll provide all the art supplies, but you're welcome to bring some of your own if you like.
Don't forget your hat for the sun!