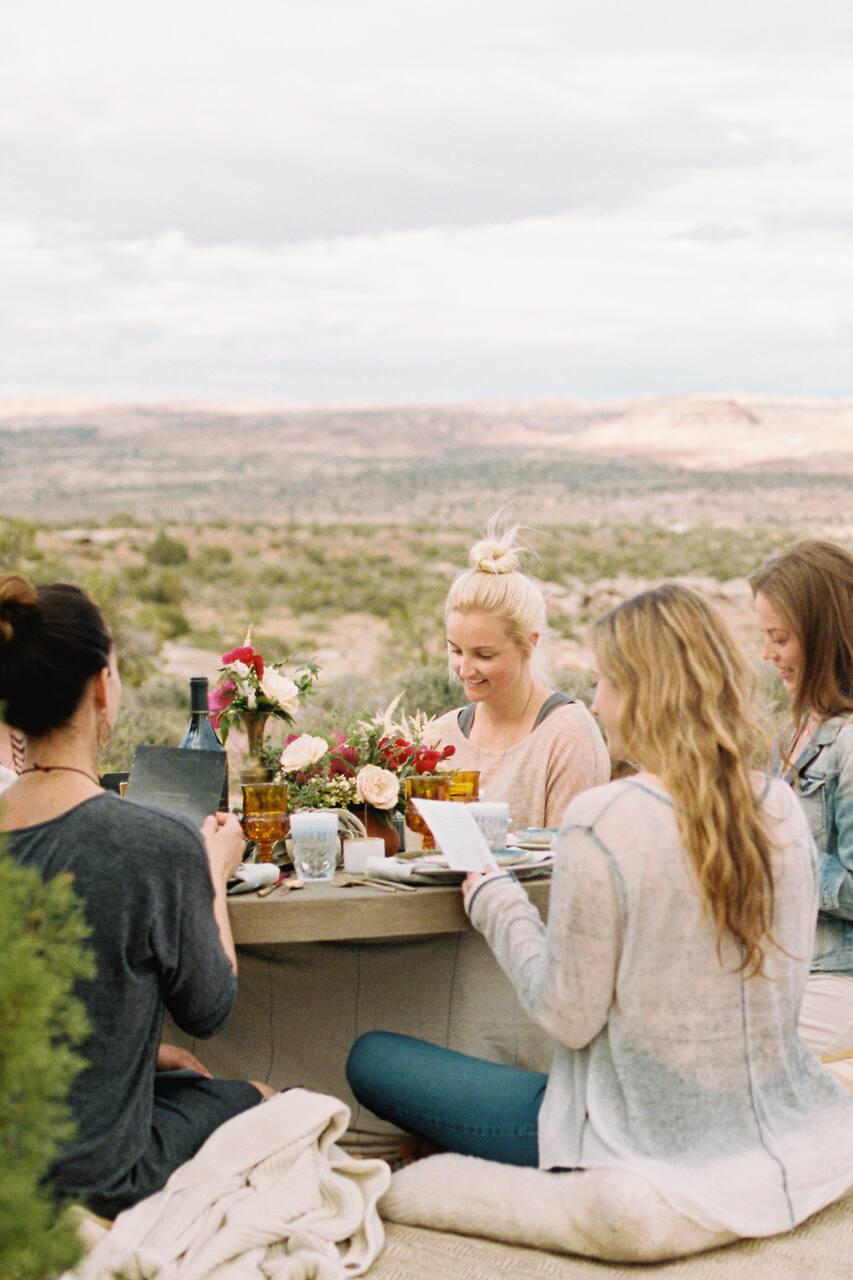 Gourmet dinner under Baja Stars
Gourmet dinner under Baja Stars
We are a young Mexican-Canadian couple (Gaby and Christian), with a long history in the culinary arts. We are passionate about cooking. Gaby is a qualify chef, graduated from the best culinary school in Mexico City, Claustro de Sor Juana. Christian travel the world and was the owner of a restaurant in Canada until we decide to move to Baja and open a local cheese shop a restaurant and a tour…
To begin with and to make everything more smooth, we would pick you up from your staying an hour before sunset, and head to our secret desert destination. After a drive of about 15-20 minutes we will be arriving to a beautiful desert landscape, and meanwhile we (the chefs) set everything up, you and your loved one will be enjoining the mountain sunset with a cocktail in your hands. After the sun…
All the food and drinks will be provided. In case you have an allergy or a special diet issue, please let us know.
Food
Appetizer, soup, salad, main course, desert. You got to choose between our vegan,vegetarian,fish,seafood or meat menu
Drinks
Wine and of course water. If you are not a drinker let us know, so we can bring some other drinks.
Transportation
For commodity, and security, we will be providing transport.
After picking you and your loved one, we will go off road into the desert where the locals only knows about. We will end up at our favorite private desert spot, south of the town of San Felipe. Where the sunset is spectacular.
晚宴派對
Gourmet dinner under Baja Stars