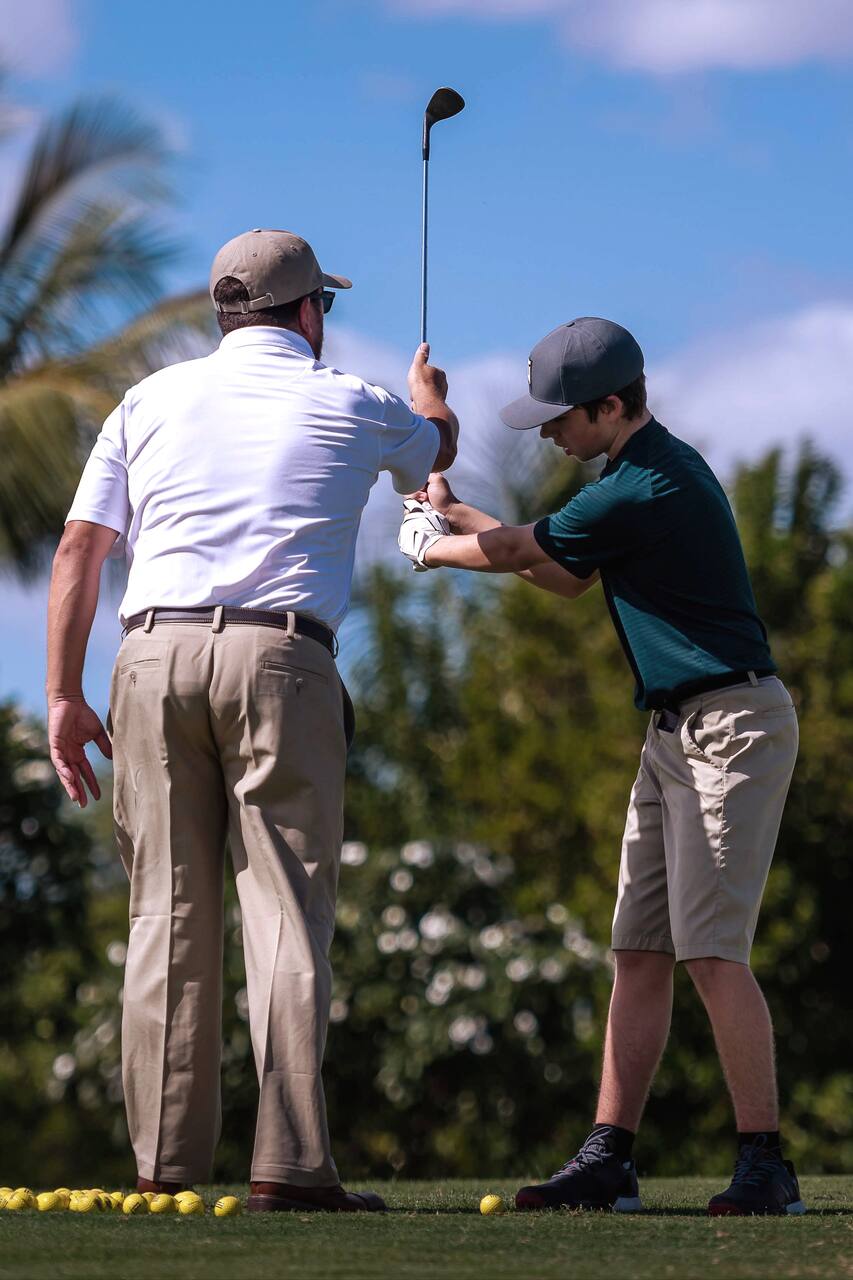 Golf Lessons with David Havens, PGA
Golf Lessons with David Havens, PGA

該體驗的名額非常有限。
The Havens Experience is a PGA teaching facility to learn golf or improve your game while enjoying your lesson. Located at Maui Nui Golf Club in Kihei on the beautiful island of Maui. Meet me, David Havens, PGA, the 2017 Aloha Section PGA Golf Professional of the Year and 2013 Aloha Section PGA Teacher of the Year. I have 20 years experience teaching and playing professionally. Feel…
My teaching facility, The Havens Experience, is located at the driving range at Maui Nui Golf Course in Kihei, Maui. We'll meet there to get started. My facility is the only off the grid (solar) powered building in the state of Hawaii where I store all of my donated golf clubs received by my 501 (c) (3) non-profit, Spare for Change, Inc. Learn about how I give back to my community by teaching…
Bring a hat and sunscreen, closed toed shoes are preferred (does not need to be golf shoes) and if you booked a playing lesson out on the course, wear a collared shirt and no jeans.
Drinks
I will make sure you are hydrated during our golf lesson. Let me know what you enjoy.
Equipment
Free golf clubs for everyone! I will customize your experience by providing clubs that are fit for your level of experience.
Hat, sunscreen, closed toed shoes preferred.
Proper golf attire if participating in a playing lesson on the course.
A positive attitude to have fun and enjoy your golf lesson in paradise!