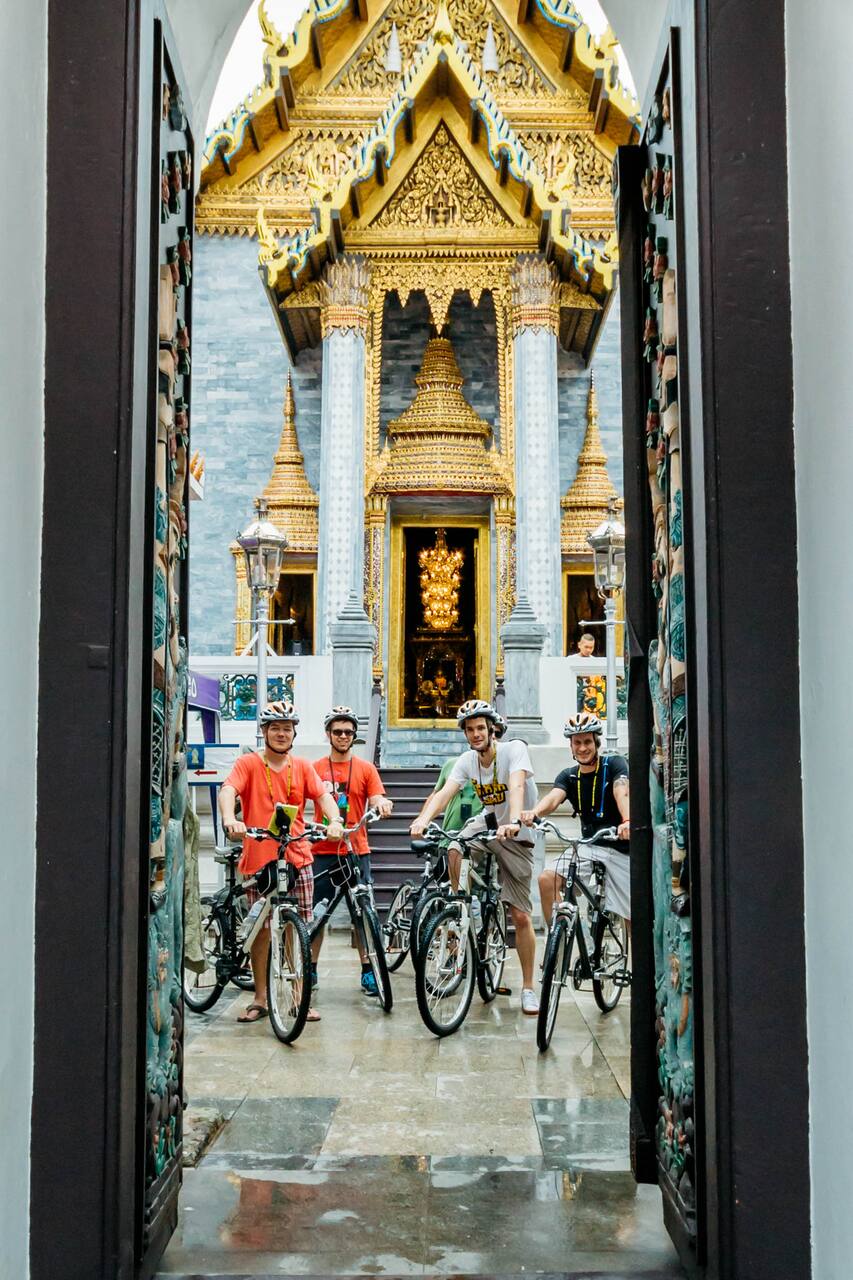 Jump in the saddle and Go Snack & Bike
Jump in the saddle and Go Snack & Bike
Originally from the Netherlands and based in Bangkok for over 21 years I, your Host, decided to quit my boring Day Job 7 years ago. The birth of my daughter opened a whole new world. Aged 6 months we would cruise the back streets together. The unknown drove us further into the unknown. Never knew those places we discovered together existed. Tours conducted by Co-Hosts are licensed Guides. Enjoy!
Are we fully booked? Ask anyway! Jump in the saddle with me and explore Bangkok on 2 wheels. Live the experience cycling through "living rooms" and little backstreets. Starting of from Bang Rak, Bangkok's Village of "Love" district, we soon will indulge in a mystery experience of Bangkok up and close. From behind the scenes you will discover the labyrinth of Chinatown, the flower markets and the…
Please bring own Sunblock. Please feel free to carry camera's although we will also be taking pictures during the tour which are free for you afterwards. We also offer Thai Cooking classes on Airbnb
Snacks
Light Snacks Few snack stops along the way for fruit and Thai treats. Please note this is NOT a food tour. Also note that if this tour starts in the evening not all food stands may be open but we will treat you on a drink at the most beautiful place for Sunset instead.
Drinks
Drinking Water Soft Drinks
Tickets
Ferry Tickets Entrance Tickets if applicable
Transportation
Bicycle Bike have no bells. This to not disturb the sleepy neighborhoods we cycle through. Appreciate your understanding.
Equipment
Helmet if you need them Compulsory Insurance
Passport Numbers for insurance
Temple Attire (as we enter some temples)
Please note: We require FULL name and Passport Numbers for Govt approved working order and insurance. Please message me this once you made the booking. Thanks!