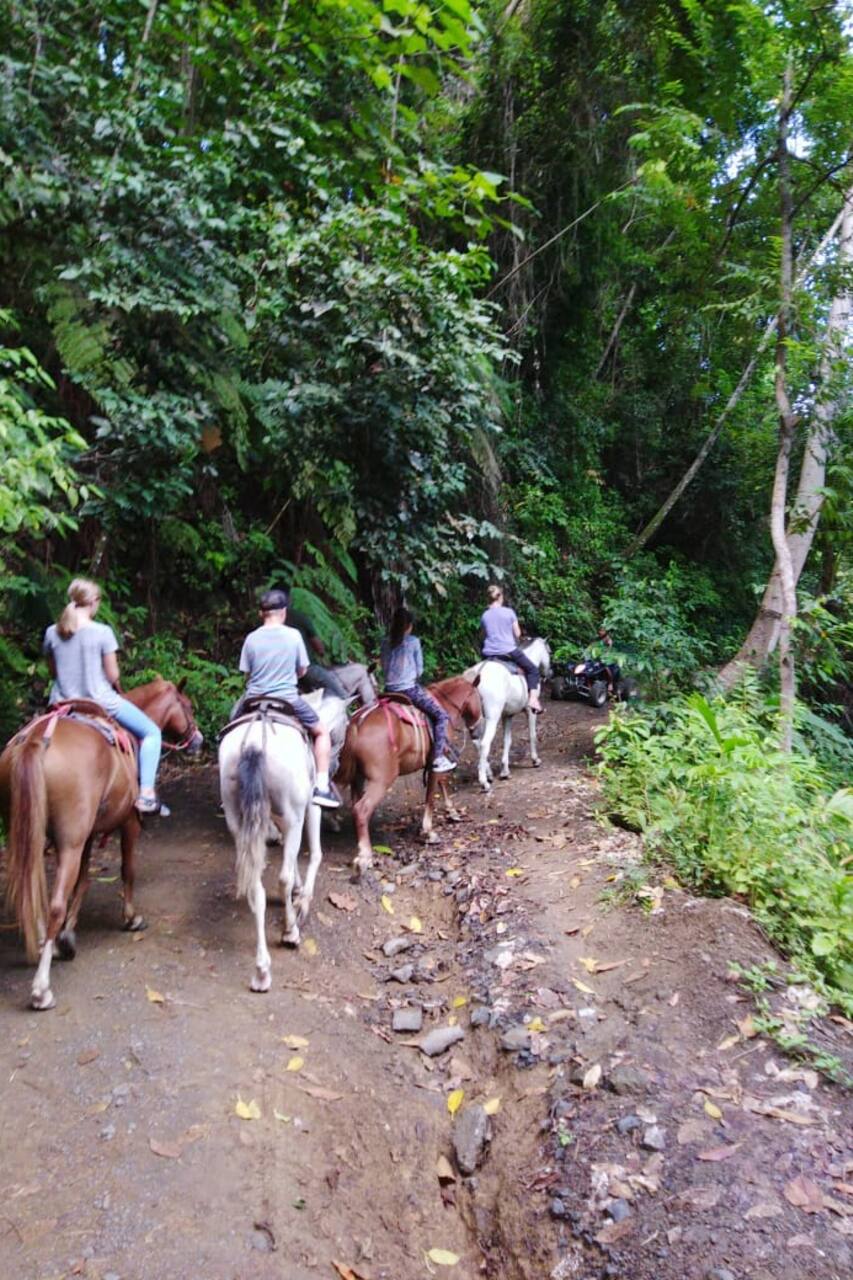 Horse Riding in Jaco Paradise!!
Horse Riding in Jaco Paradise!!
Hey! I'm Allan, nature lover, and a very happy person with a lot of energy. I love animals and nature .I want to show you the wonderful experience of riding horses in the magical places that jaco offers. Come join me for an adventure, that I promise you won't ever forget!
we will ride the horses to know their names and we will start the tour by a river towards the beach we will be in viewpoints with a great view of the sea we will be on the beach ,jungle ,the tour is adventure and observation of beatiful animals such as the scarlet macaw toucans monkeys sloths frogs and many more where i willgive explanations about their habitat
Drinks
water bottle or cold coconut water
closed toed shoes + long socks + comfortable clothing
We will start by meeting up in an open pasture. I shall be instructing everyone on the basics of horse safety and we will be getting personalized with the horses by knowing their names. This tour includes a bottled water and a ride through beautiful rice platantions, we will end with a rendezvous at what I call La Playa Mangrove.
騎馬
Horse Riding in Jaco Paradise!!