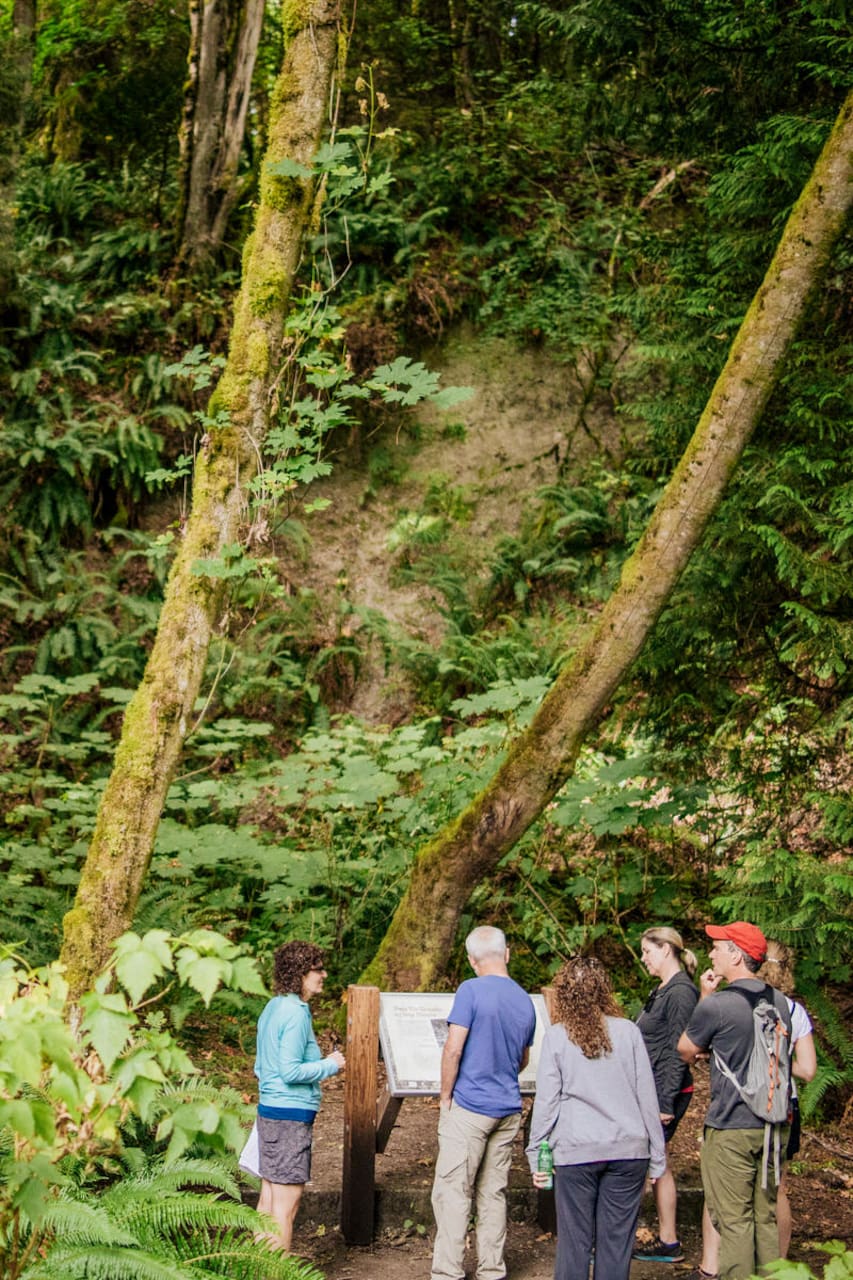 Hike to Hidden Coal Mines in Lush Woods
Hike to Hidden Coal Mines in Lush Woods
I'm a Northwest native who is passionate about getting into the woods. I have been hiking in the Northwest for several decades and am skilled at leading groups. As a journalist and writer, I can captivate my guests' interest with tons of history and stories. I love Northwest art, history, hiking, running, walking and skiing. I try to get outside every day - rain or shine. Join me!
Join me for a personally guided journey along a trail that's loved by locals, but little known by tourists. We'll walk the 4.25 mile trail along a beautiful wooded creek bordered by thick native foliage to learn about the area's coal mining history, and see remnants of the past hidden from those unaware of the fascinating stories that haunt this urban outpost. See where President Rutherford Hayes…
Bring sturdy walking shoes (tennis shoes are fine; no open-toed shoes, unless they are hiking sandals). Guide can provide transportation for an added fee.
零食
Local, delicious snacks for the hike!
裝備
Rain gear, if necessary; Cynthia's Seattle Secrets and Suggestions travel guide
Dress in layers; bring a jacket unless it's more than 65 degrees.
Hiking poles, if you want
Mosquito repellant during spring and summer (mosquitos aren't bad, but some people like to be prepared).
Coal Creek and Red Town trails in south Bellevue, former home of the Newcastle, Coal Creek and Ford Slope coal mines.
徒步遠足導覽
Hike to Hidden Coal Mines in Lush Woods