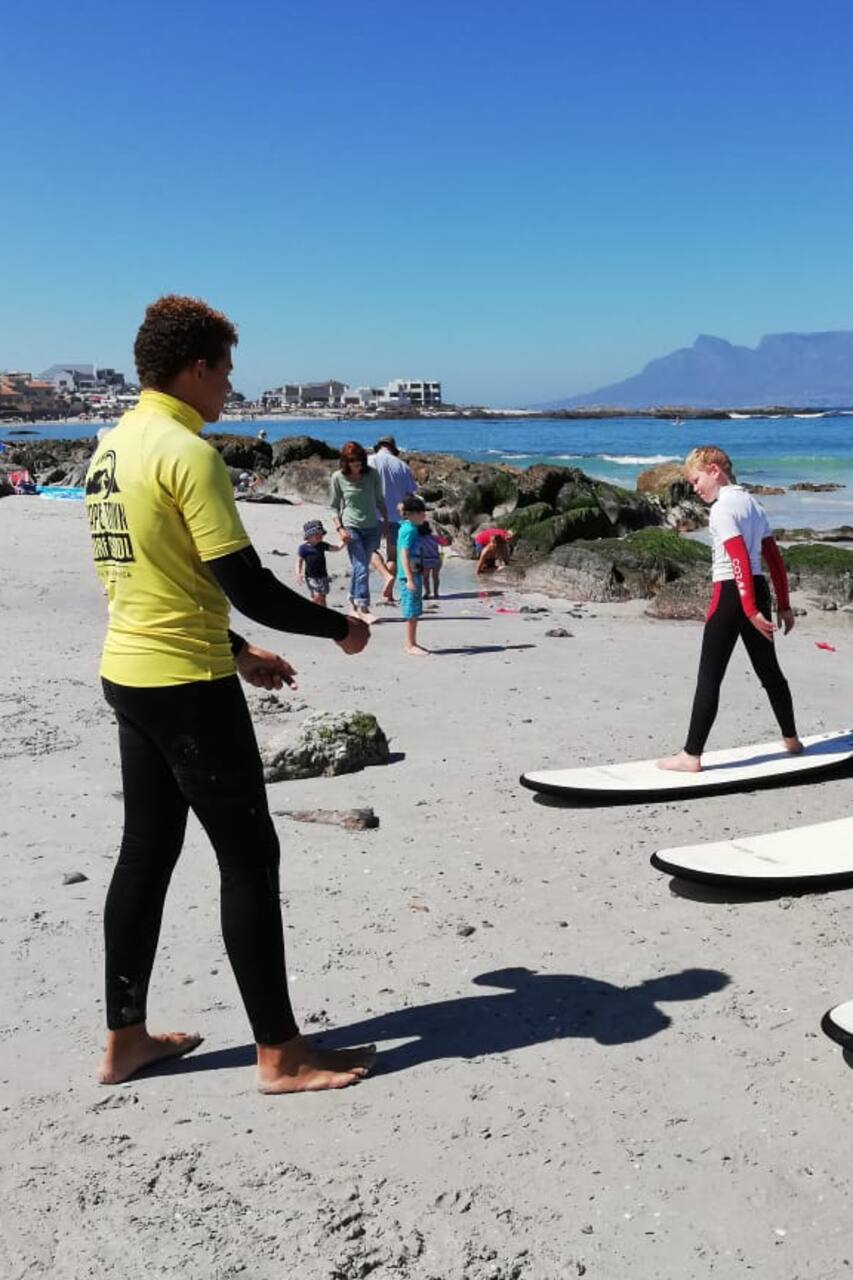 Grab a Surfing Lesson in Blouberg!
Grab a Surfing Lesson in Blouberg!
Aloha! Welcome to Cape Town Surf School. My name is Bianca and I have been running my surf school since 2013 and really enjoy teaching people how to surf. I teach surfing along the West Coast in a suburb called Blouberg. Everyone is welcome to join me in the water.. as long as you can swim! I would like to describe myself as fun, outgoing and positive! I enjoy going to the gym and doing some…
When you arrive at my Surf School, I will give you the indemnity book to read and sign. Once you have finished that then we will give you a wetsuit to use for the surf lesson that you would need to change into. Off to the bathroom you go! Once you are finished getting changed then you will meet me back at the surf spot. Myself and my coaches will then select the correct surfboard for you to use…
All learners need to be able to know how to swim. This is very important. Please arrive 15 minutes before the lesson starts. Make sure that you have packed your bags.
Equipment
Surfboard Wetsuit Rash Vest
Bag for personal belongings