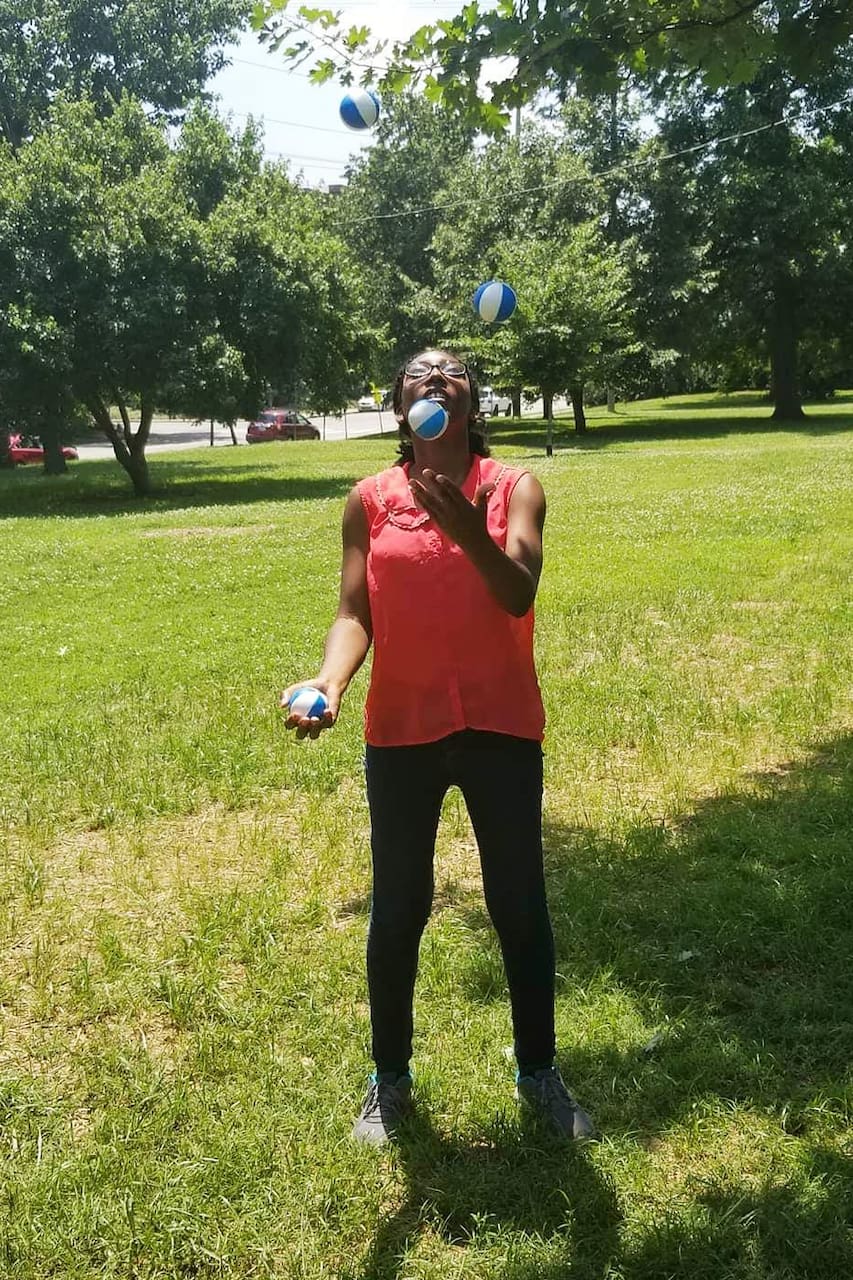 Juggling Lesson in the Park
Juggling Lesson in the Park
Hello! I am Aaliyah. I have been juggling for 6 years. I learned in high school with a group of friends and have been juggling ever since. I am a part of the Nashville Jugglers Club. I'm also an international juggler. My goal is to juggle in every city and county that I visit. I've juggled in Spain, Italy, Panama, and several US cities. Now, I want to share my passion with others.
Learn a fun activity you will never forget! We will meet at a park in Nashville. I will teach you the basics of how to juggle the 3 ball cascade pattern. If you are more advanced, you can try out other props and learn the 4 ball juggling pattern. How long does it take to learn how to juggle? Some people learn in 15 minutes, others might need a few days with consistent practice.
Juggling provides a workout for your brain and body. You can reduce stress, improve your coordination, and burn calories!