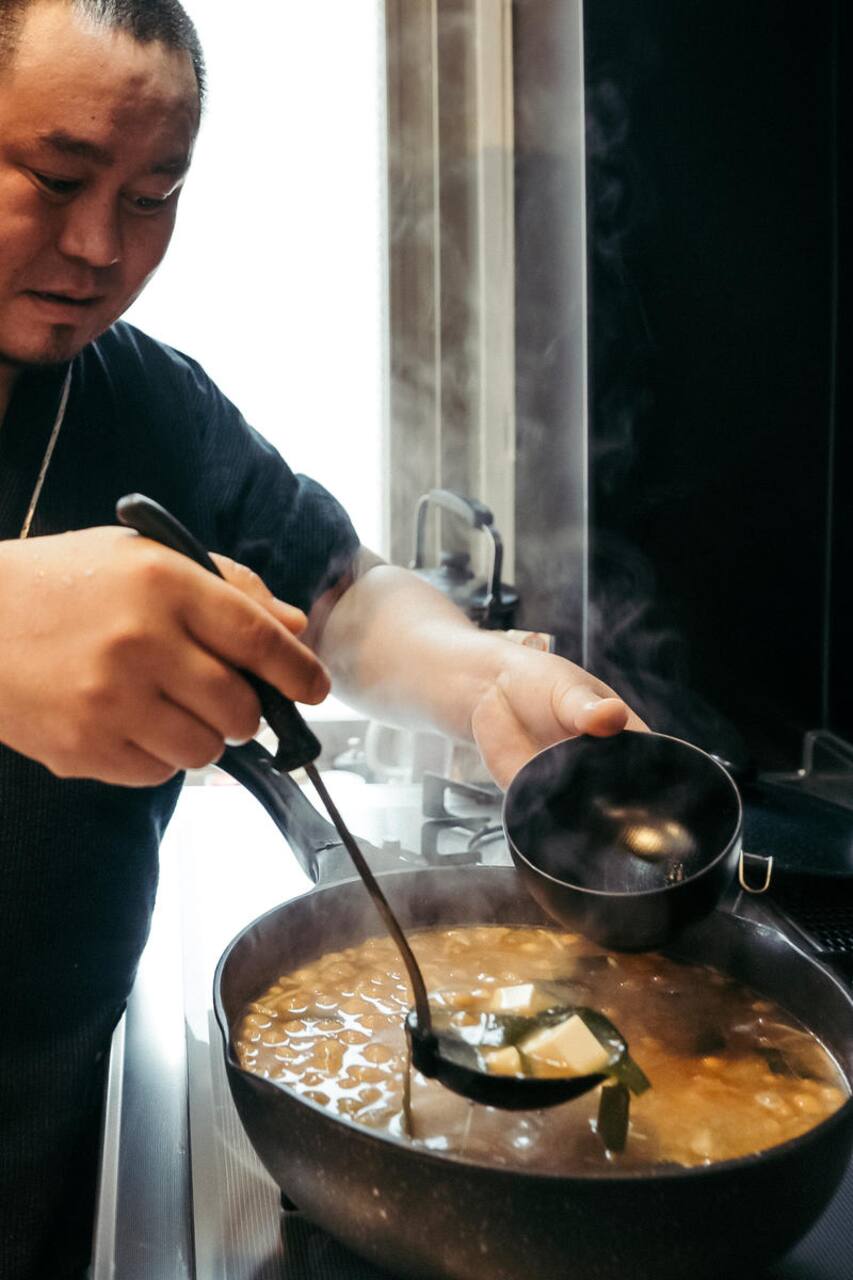 Gourmet Japanese Tapas with Miso
Gourmet Japanese Tapas with Miso
I went to college in Salt Lake City, so I'm excited to speak with you in English. I am a licensed cook and have worked as a chef for years, paying special attention to the full potential of each ingredient. I'm looking forward to introducing you to the pleasures and health benefits of cooking with miso and sake kasu, and to the charming, cheerful atmosphere of Asakusa.
We'll start at a special miso shop where we have sample drink of miso soup. Then we'll head to my private home kitchen, where I'll prepare dinner and teach you how to make miso soup from scratch. Dinner includes appetizer, salad, side dish, sashimi, grill, rice, miso soup and desert. I like to host guests with seasonal harvests which can feel Japanese each season. During dinner, I'll tell you…
Dinner includes an appetizer using seasonal ingredients, appetizer, salad, sashimi, side dish, a main dish, miso soup, rice, and dessert.