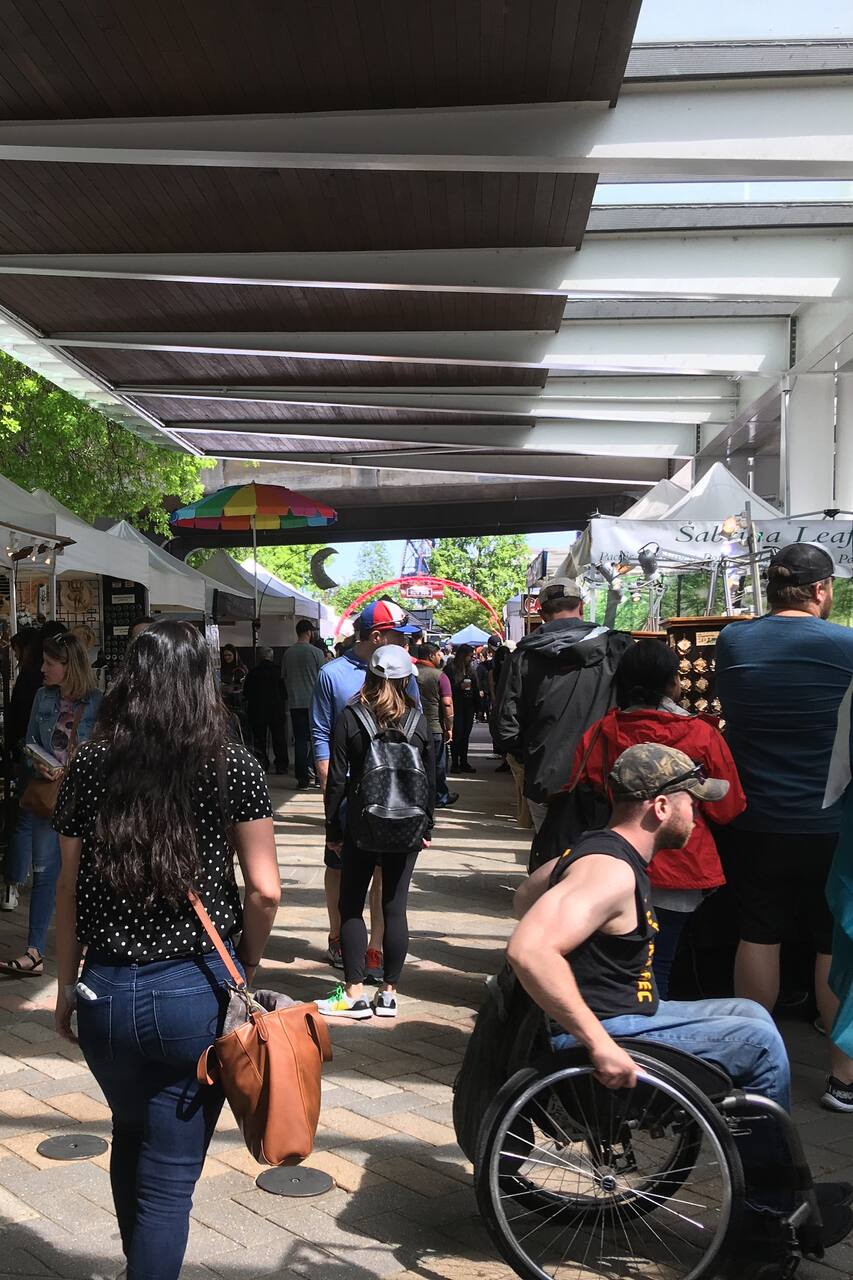 Saturday Market Insider's Art Tour
Saturday Market Insider's Art Tour

這項體驗的名額少之又少。
I'm an artist and spent 5 years selling my creations at the famous Portland Saturday (Sunday too!) Market. The Saturday Market is a close community of hundreds of artists working in all kinds of media, many of whom make their art their full-time job. I've made friends with so many of them, and would love to give you the insider's tour into that colorful world!
We'll jump right into the excitement of the Portland Saturday Market! After introductions, I want to hear about what type of art that you're personally drawn toward so that I can cater the tour to our group's interests. Some examples are: - Illustrations/Painting - Jewelry/Wearable Art - Ceramics - Functional Art/Home Decor - Photography Since our small group is limited to just 6 people,…
The Portland Saturday Market is an open air market with some covered areas. Artists show up no matter the weather, and so will we!
Tickets
I'll provide a list of participating artists, many of whom will offer our tour a special discount or freebie!
Wear comfortable walking shoes (it's a really big market)!
Weather-appropriate clothing, since Saturday Market is outdoors.
Cash is preferred, though most artists accept cards.
The Portland Saturday (Sunday too!) Market is the largest continuously operated outdoor market in the United States, and one of Portland's top attractions. It is held every Saturday and Sunday, 10 months a year, and is comprised of over 300 artists.

這項體驗的名額少之又少。
藝文漫步
Saturday Market Insider's Art Tour