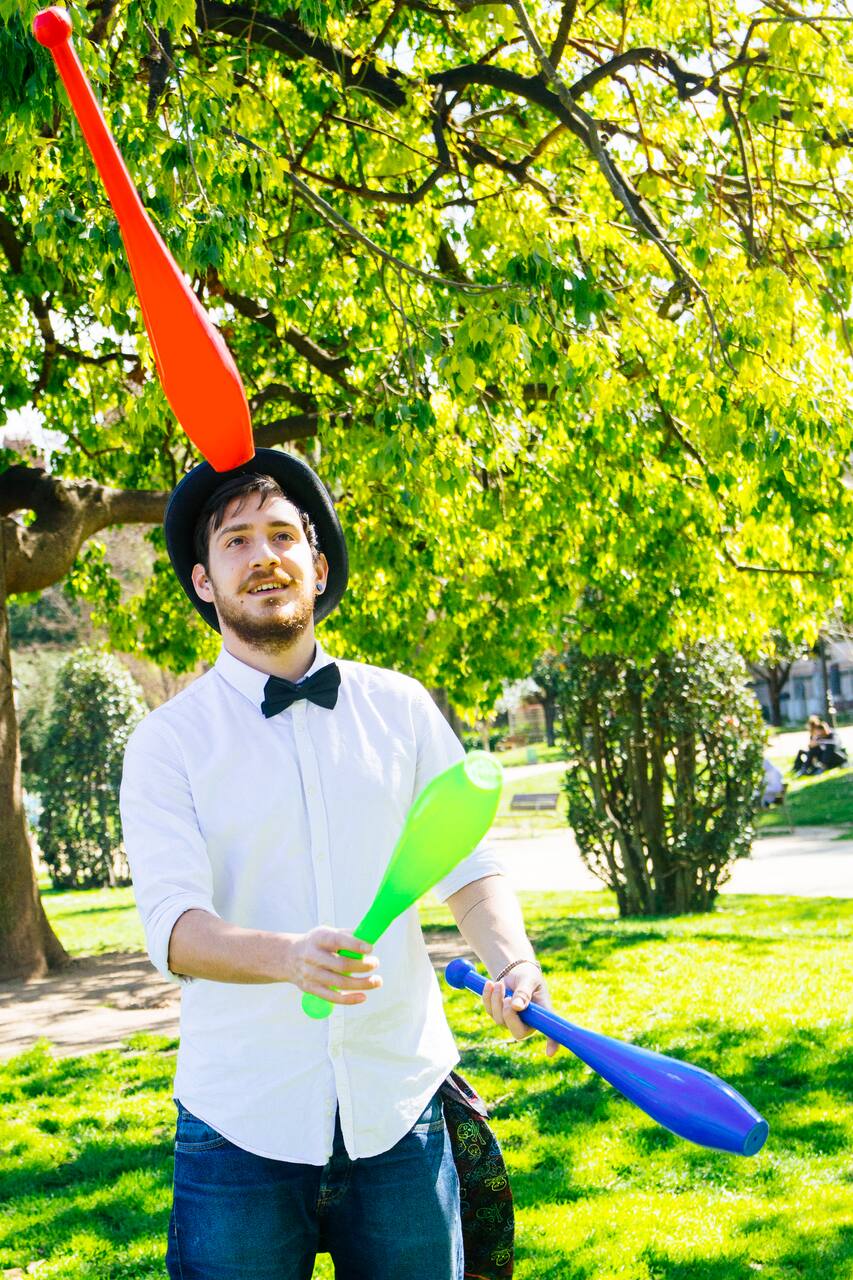 Languages:
以法語、義大利語、英語和西班牙語提供
I'm Luke and welcome to my world! I'm a human being and I consider the world as my home :) If we have to be more specific, I'm an advertiser from Italy that after 5 years living abroad (London, Rome, Madrid, Barcelona) and travelling the world I'm back to this amazing city which never ceases to amaze.. and yes... I fell in love with it!! I'm a juggler, everywhere and in every moment! After…
Test yourself and learn something that you will never forget! Jump in the park and learn the basic of Juggling. If you are looking for a unique experience in the perfect natural atmosphere... this is what you are looking for. We will start from the basics and try to get to the first advanced tricks. Don't be shy... you will feel proud of yourself! You know that... Juggling enhances your…
Equipment
Juggling equipment Feel free to bring your own equipment!