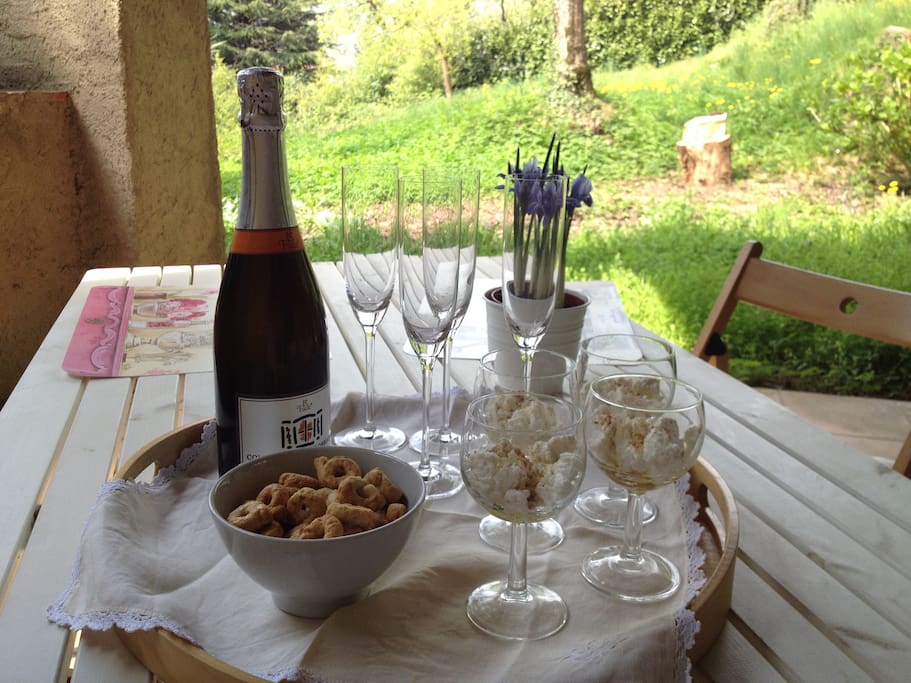 Fifteenth century farmhouse complex located in between of two historical green parks within walking distance from Olgiate Molgora train station and well connected to Lake Como, Milan, Monza, the Adda River and Bergamo.
Monza - Time by train: 20 min. - Distance by car: Km 25
Lake Como - Time by train: 20 min. - Distance by car Km 18
Milan - Time by train: 40 min. - Distance by car Km 30
Adda River - Distance by car Km 6
Bergamo - Time by train: 60 min. - Distance by car Km 30
房源
There is a comfortable kitchen, and a large veranda in a private garden corner. The second room and its private bathroom has a separated entrance.
與房客互動
I live on the farm with my husband Simone and our children Antonio 18 and Giacomo 15. We enjoy the company of new people in our home and make our guests welcome.
I love to cook and often prepare bread and homemade cakes for breakfast.
Simone and I work from home in the barn in the complex. I'm a graphic designer and Simone is a portrait Photographer. Our projects include extensive foreign photography travel, poetry books, cultural exhibitions and events, culinary photography and prose amongst others over the years. Together we founded the "Conservatorio della Fotografia" (Conservatory of Photography), an organization to promote the culture of film photography. We have our own darkroom and print using traditional techniques as well as old nineteenth-century techniques. We often host and welcome artists and photographers. Those who wish can take a guided tour into the dark rooms, something of a dying experience in the modern world of digital photography.