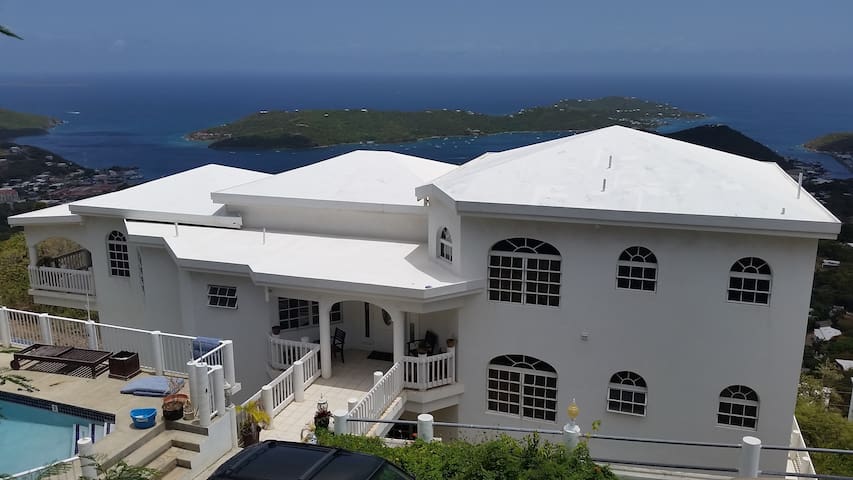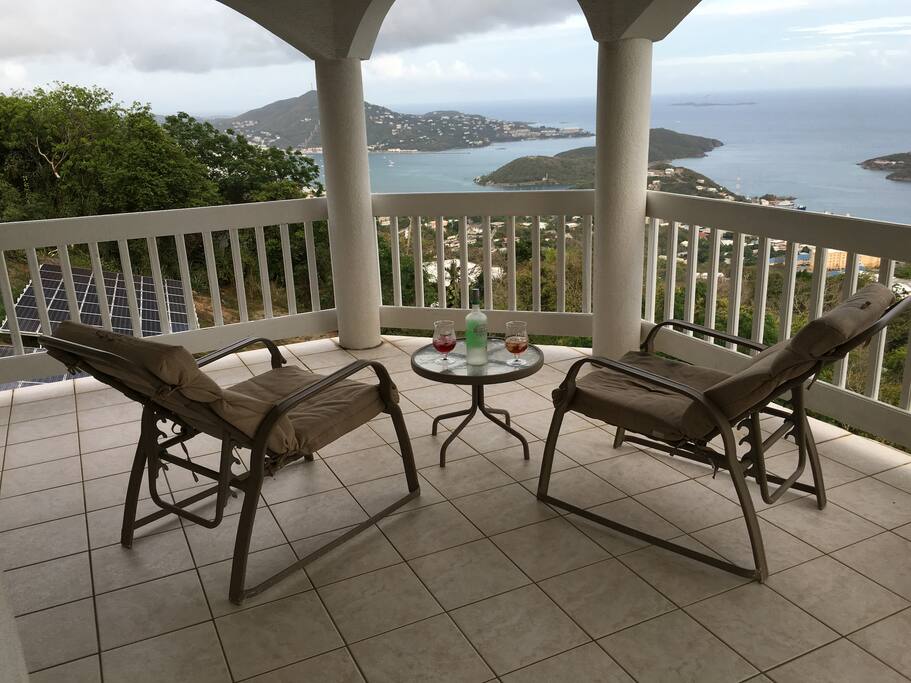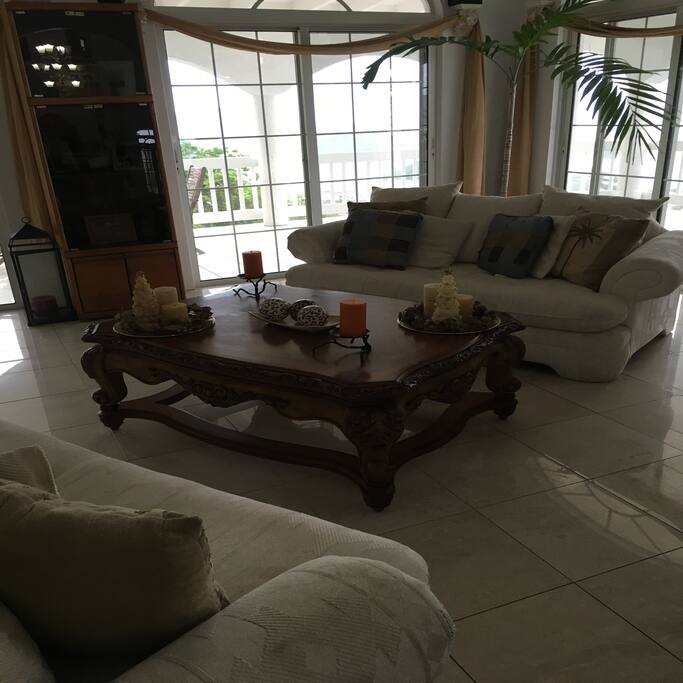 Spectacular Views from Shamalie Rentals
My place is close to restaurants and dining, the city center and has excellent views of the Island. We offer spacious rooms and full one bedroom apartments. You'll love my place because of the ambiance, the neighborhood and the magnificent views from all areas of the home..
---
---
- No smoking in the rooms. Events are planned by host.
---
The hosts are a great couple. The house is beautiful. Our room has a private bathroom and balcony. From the balcony, we enjoyed a breathtaking view. Just so peaceful and mellow. We love to come back there again and for sure in this house! We are regretted that we just stayed at Shirley's place for 3 nights in stead of at least 5 nights.
---
Staying at Shirley's place was amazing . Everything from meeting Shirley and Jojo (the adorable house dog) to the location of the house with the amazing view . The house does not get enough credit from the pictures because it is absolutely gorgeous in person. My boyfriend Fred and I stayed in a room with access to a bathroom and balcony. Every morning we had optional complementary breakfast (cereal, muffins, coffee/tea, chocolate/strawberry milk) as well as access to use the kitchen to make any food. Shirley was nice enough to provide us with a ride to the car rental place when we were in need as well at check in. And when we got lost she was easy to contact for help if we needed so. If I were to travel to St.Thomas again I would stay at Shirley's again!
---
I am so happy I found Shirley's places. She definitely exceeded all of my expectations. My mother and I went on a quick little get away for her birthday.We had never explored St. Thomas before but Shirley made sure we were equipped with all of the proper information and transportation to get around. Her home was in the perfect location minutes from the airport and also the downtown area which included shopping and great food. I loved staying in her home I felt right at home my bed was comfortable and I also had the most amazing view ever of the whole city. I could sit and watch the planes take off and land. I thought that was so cool.In the morning Shirley had coffee, cereal and complimentary snacks for us to enjoy. She is such a wonderful host/person over all with the warmest spirit which also was a reflection of her amazing home. We thank you Shirley for all that you did during our stay with you. I will definitely be back to stay again! such a wonderful experience! Blessings
---
Beautiful view up a steep road, which is common in St. Thomas. Our room had a breathtaking view but no a/c, a waterbed (which turned out not to be a real issue) and a door less bathroom (OK for a couple). Had we known about the non-a/c, we would have booked elsewhere due to the sticky 90 degree heat. In the evening the room did cool off but going there during the day just wasn't an option. I took at least 2 showers a day, trying to stay comfortable. On the positive side, Ken and Shirley were hospitable and they helped (via phone) to find their place when our flight arrived after dark.. The view really is fabulous - we could see the activities of the airport as well as the coastline. Something to watch all the time.
---
Shirley was very welcoming to the moment we knocked, to the time we checked out. Her home is absolutely beautiful, & the view from the room we stayed in was to die for. Room was very spacious and bathroom conveniently inside. Would definitely recommend, especially if preference is to stay near airport.
---
There are not enough compliments I can give to Shirley and her home. Shirley was extremely helpful, always available for any questions and usually had what I was asking for. We stayed in both the master bedroom and the smaller room, and both were wonderful and clean. The smaller room had great air conditioning. The directions to the home were easy, but I would recommend having a car - I didn't see anyone besides locals around there on foot. You can't go wrong with the view from here - it's phenomenal. It was my first Airbnb experience and my second couldn't even come close to the comfort, cleanliness and views of this stay.
---
Shamalie is a delightful property with personable, hospitable hosts who will make your stay even more relaxing. The location is great; only minutes from most activities yet secluded enough to take in the serenity of the island. The BnB is exceptionally spacious and the view of the cove is breathtaking. With out question, it is first on my list for my next visit to St. Thomas.
---