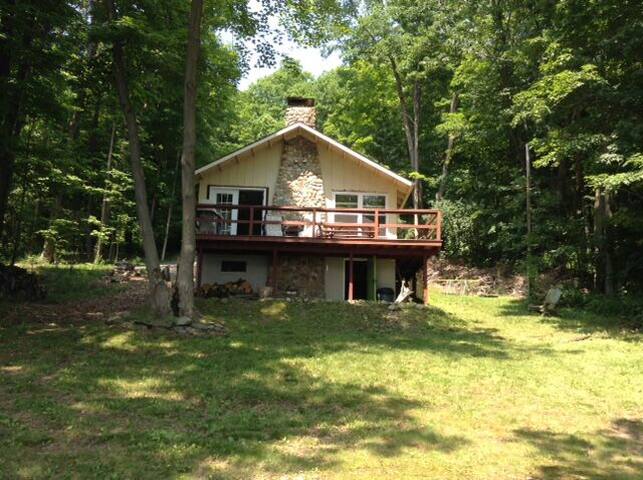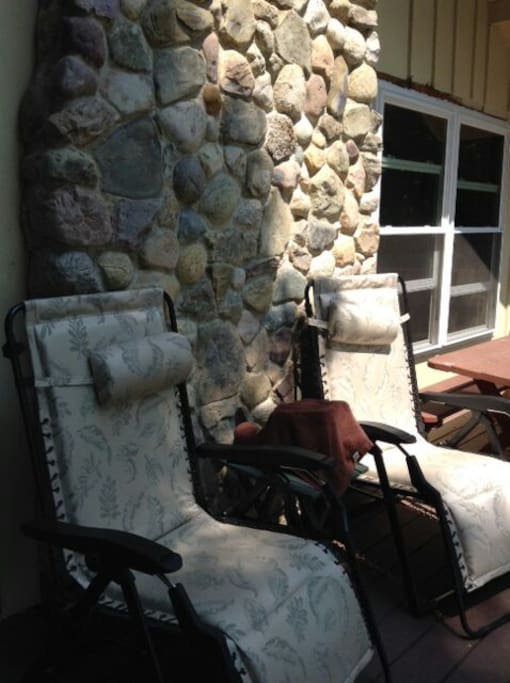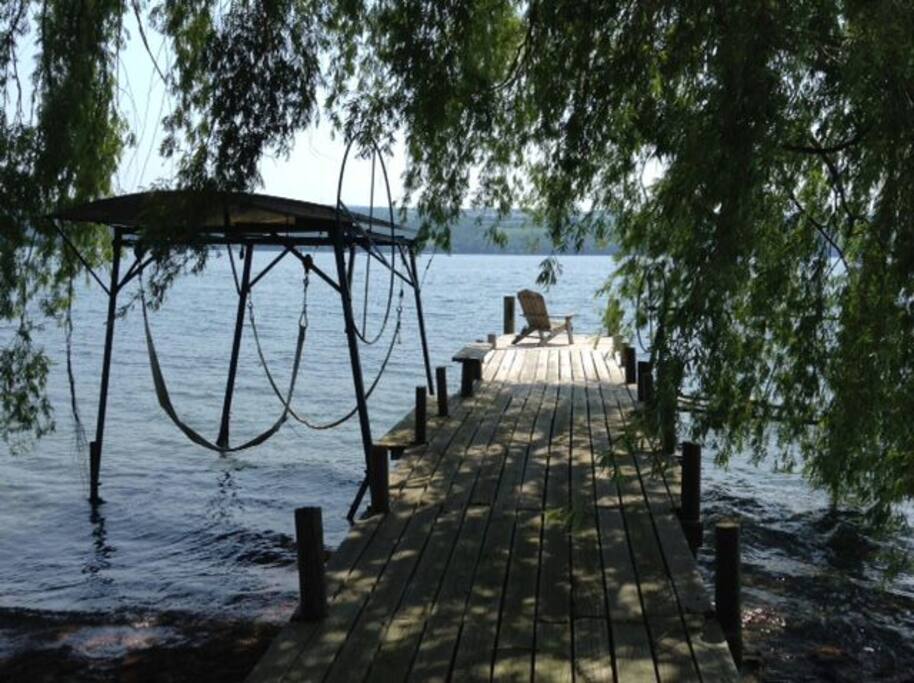 Lake vacations await.....enjoy New York wine country in a private lake front property on Seneca Lake. The road in is private and requires slow navigation but it leads to a peaceful slice of what Seneca is all about. A bluff view that says welcome.
房源
It is a small cozy cabin/cottage with fireplace dining bath and beds for the small family or couples getaway, as the outdoor area is the focus at the lake here. A private yard and beach
其他注意事項
The road to the cottage is not suitable for low ground clearance vehicles, like sports cars. It has a slope and is unpaved, washed gravel surface
---
---
不適合兒童(0-12歲)或無法為兒童提供安全的住宿環境
No smoking in the cottage is permitted.
Food and drink brought to the premises by guests shall be removed by the guest upon departure.
All dishes and utensils used by guests shall be cleaned by the guests and returned to their place.
---
First of all, let me say that Tim is a great host. He was in constant communication with me and provided great directions on how to get to his cottage. The road to the cottage is beyond rustic. It's dirt and gravel and is a bit hilly. We drove slowly on the way in (with our sedan) and got stuck going up a hill. When we got to the cottage, we realized it was a little smaller than we expected and was also hard to get to on foot. If you have any mobility issues (we don't), it would be hard to get from your car to the front door. The cabin itself was ok. It was a little musty smelling, but it was well equipped. I think any more than 2 people would be too many in this little cabin. We walked down to the water and were a little concerned about falling into the water on the dock due to missing boards, but with caution, it would be a good place to hang out. We left to get dinner and talked about our lodging, and decided to check out immediately due to the poor road conditions to the cottage. When we went back to gather our things - we hadn't even unpacked - we got stuck on a hill approaching railroad tracks. It was pitch black and we felt very unsafe in that precarious position. We checked into a nearby hotel for the remainder of our trip. To Tim's credit, he was very nice and understanding about the situation. This cottage is up for sale, and maybe the future owner can work with the other cottage owners to improve the road a bit. Yes, the view from the cabin is great, and it's close to the water, but...unless you have a 4 wheel drive vehicle or like off roading, this listing might not be for you.
---
Cute cottage in the middle of the Seneca wine trail and right on Seneca lake. Beautiful views of the water! My 3 friends and I had a great time exploring the area and it was nice to relax outside with a fire and view of the lake. Tim is excellent with communicating and left us plenty of drinking water and firewood. Highly recommend!
---
Very very private location , was able to relax quite a bit with husband. Made good memories. Did lots of winery and brewery tours and tastings. Brought our boat and was able to boat and fish a few days when water was calmer to navigate . Reviews on here are accurate with what to expect for size of place, privacy of bedrooms, stairs down to lake and path / road to cottage, sulfur water odor.. Plenty of drinking water and basic amenities provided though. Road to cottage needs to be driven slow that's all. Tim was great and available to contact with any issues or questions.
---
My husband and I enjoyed our stay at Timothy's place. The cottage was simple, the view spectacular. Very peaceful on the lake. Just what we needed. We drove there in a small SUV and managed fine on the private road (dirt, gravel, and stone) by driving slowly and carefully. It is a bit steep in spots but it is only about a half mile or so. The cottage is surrounded by trees which kept it nice and cool even on hot days so we really didn't need to use the air conditioner much. Much warmer on the dock which was a perfect balance as the water was refreshing. The stairs going down to the water were not terribly steep (we've stayed at places that were more extreme) but might present a problem to someone who isn't reasonably fit and/or able. One certainly needs to be careful, in any case, especially after a few cocktails. A couple of stairs were replaced by cinder blocks. They are fairly stable but it is important to be mindful of that. The dock itself has a few loose boards that should probably be replaced soon. Again, it is important to be mindful of them. Regarding the kitchen, there is no oven so don't plan on baking; however, the stove is fine and there is a nice grill on the deck right outside the door. There are basic pots and pans and cooking utensils available to use. The bedrooms are very small. The second bedroom is especially small and only has bunk beds; we used it to store our things to avoid cluttering the rest of the cottage. I suppose a couple with two young children could make use of the bunk beds but it would be too crowded with any other adults, in my opinion. As others have said, there are no doors on the bedrooms, just curtains instead. No curtains on the windows, though. The other cottages are far enough away that it shouldn't be an issue. We stayed during the week and there was literally no one else around. Even the lake traffic was minimal. We only saw a couple boats go by a day. Such a nice break from living in the city! Oh, a friendly, older dog wandered up onto the porch and was looking at us through the window one afternoon. His owner showed up on the grounds to retrieve him shortly after. He was the only person we saw the entire time we were there. We brought DVDs to watch when we weren't enjoying the lake. I found a great memoir to read in a basket of books near the sofa: The Unwanted by Kien Nguyen who came to the United States as a refugee from Vietnam. It was incredible, I highly recommend it. We had a lovely time and plan to return when we can.
---