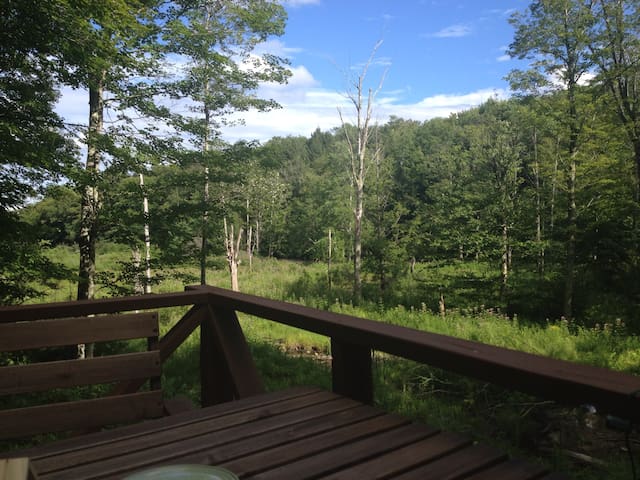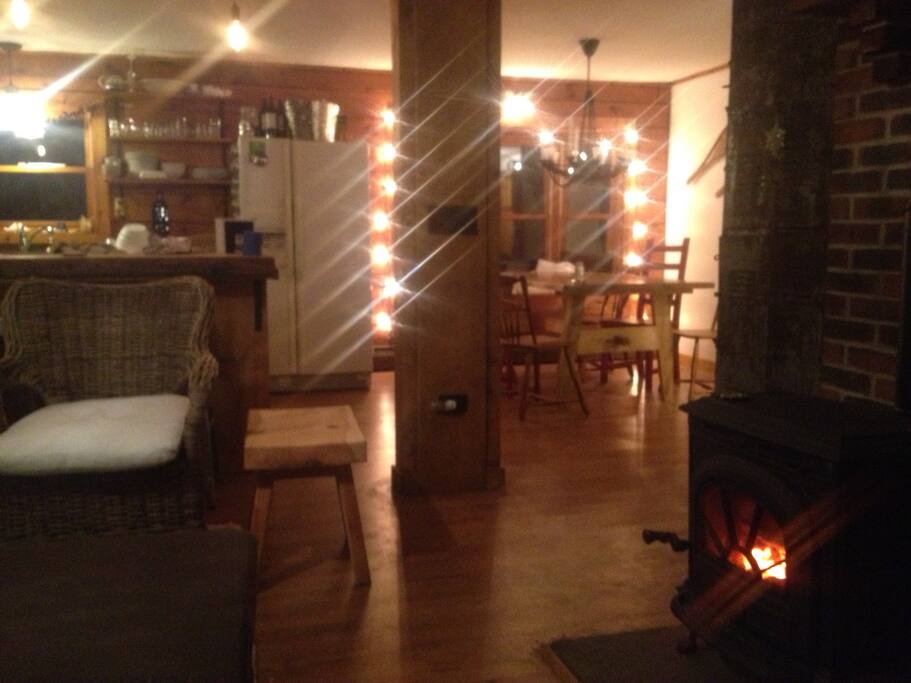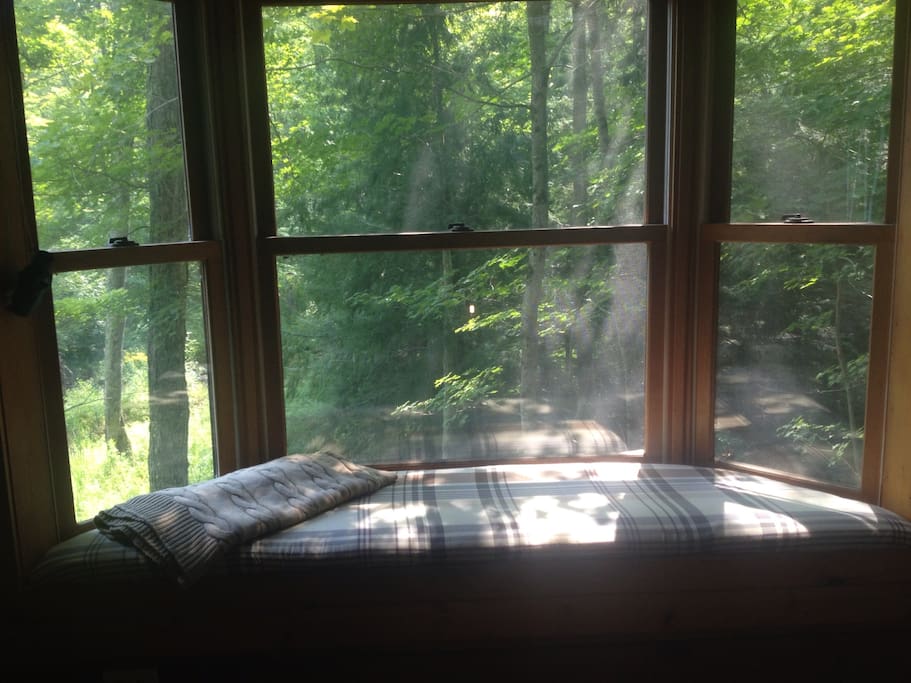 Cozy Log Cabin in the Berkshires
This is the perfect getaway in the perfect environment! A quintessential log cabin overlooking the Buck River. 5 minutes to Gedney Farm, 10 Miles to Butternut Ski Resort and Otis Reservoir. Come enjoy beautiful Berkshire County!
---
Perfect for a weekend getaway. A group of friends and I went there for two nights and the house fit 7 people comfortably. The house was pristine, the kitchen was well stocked, and the bathroom reminded me of that of a spa! Sarah gave us great tips and was flexible with check-in and check-out times. Get your own grill with you if you want to BBQ. I would definitely return!
---
This was an incredible experience that I'll remember for a long time. We had a group of 8 staying in the Cabin, and it was the perfect size. Two bedrooms upstairs, a large and colder room (good for the hot summer) downstairs with a comfy couch, mattress, and bed. And we had tons of room to spare with the large couches in the living room. The space was spotless when we came, and the kitchen had everything we needed to cook a 4th of July feast, a spaghetti dinner, a sheet of brownies, and a large pancake and egg breakfast for everyone! I'd definitely suggest stopping at a grocery store (we went to the Walmart Superstore off the highway) before getting in. The family dinner table seated us all comfortably! One of my favorite parts of the space was the outside deck off the side of the cabin. It has a spectacular view of the surrounding nature and a babbling stream right next to it. We had lovely mornings sipping coffee and reading out there every day. Additionally, the location was ideal for what we wanted to do. We went hiking up Monument Mountain, swimming in the Tolland State Park Reservoir, attended a large art fair at Ski Butternut, and went to the New Boston Inn for a dinner. During our July stay, the bugs were definitely in full force so don't forget the bug spray! Ultimately, this Cabin was everything we wanted and more! 100% recommend staying at this cabin.
---
Sarah's house was charming, warm and inviting. The kitchen was well outfitted (there was a crockpot!!) and the property was beautiful. Sarah was very communicative and prompt in her responses. We really enjoyed our trip and would absolutely book again. I would suggest getting groceries before you come as it is quite remote!
---