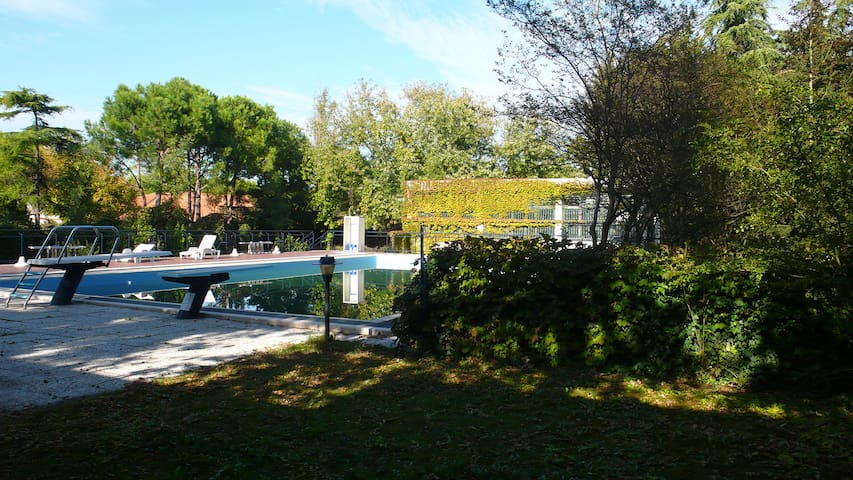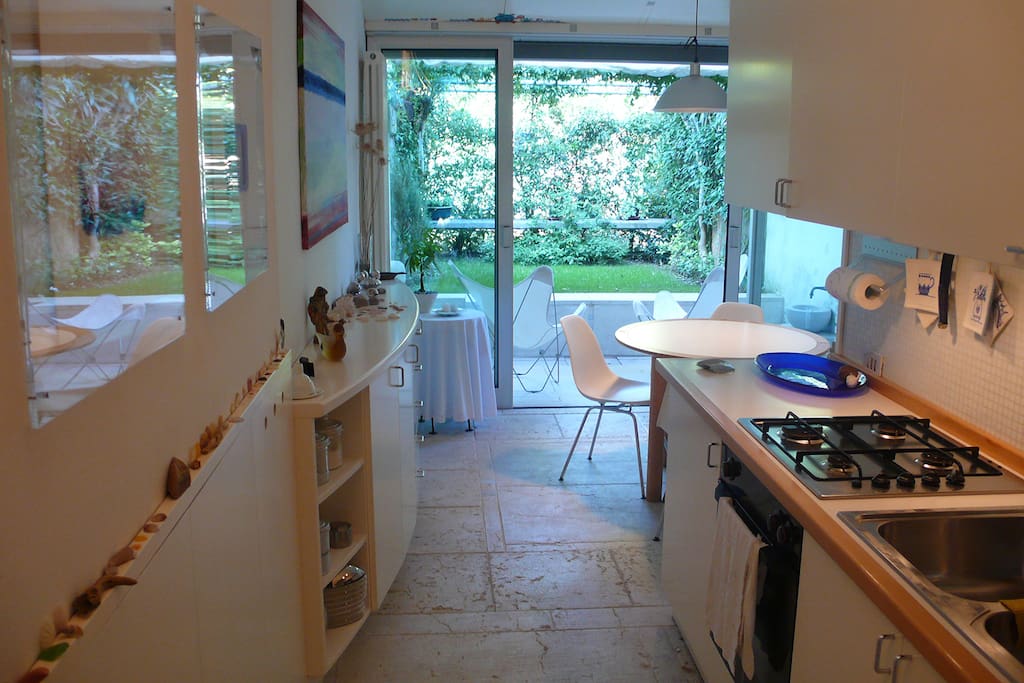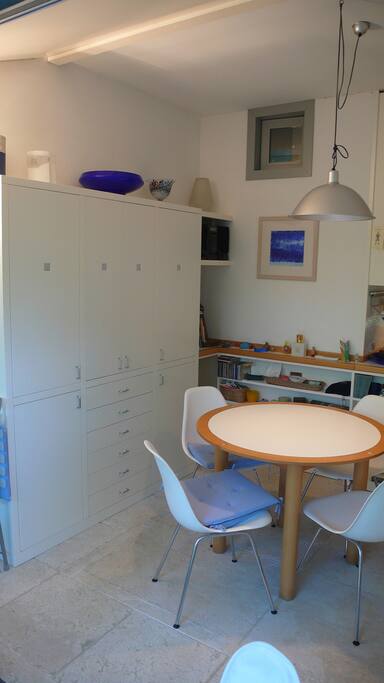 Residence's apartment with swimmingpool
Residence's apartment with swimmingpool
建築物內免費停車
這是此地區少數幾個提供此設備與服務的房源。
房源
The flat is located in Alberoni ,the greenest part of the Lido.
Alberoni lies on a stretch of land between the laguna and the prestigious golf club, one of the most established and renowned in Italy.
The flat is situated inside a residence surrounded by trees and gardens. The residence was built in the 1970s to a high architectural standard applied not only to the choice of building materials but also to furnishing and design.
The residence comprises a private pool and internal private parking with personal car bays.
There is also a caretaker service.
The residence is mainly used by the owners of the flats many of whom are permanent residents.
This guarantees the efficient running of the building throughout the year.
The flat was completely renovated in keeping with the high standards of the building when the current owners bought it.
It has since been regularly serviced and well maintained by the owners who have used it all year round. (we love the place; we started coming here more than 30 years ago, renting just like you.)
The flat is reached via a spacious inner patio.
Once inside, a small hallway leads on to a wooden staircase which goes to the upper floors.
The ground floor comprises a walkthrough kitchen equipped with: gas cooker, oven, air extractor, fridge and dish washer all in working order. The sitting/dining area is furnished with a round table with chairs, custom made cupboards, and side tables. Outside the small paved private patio area is shaded from the sun with a canopy.
The first stair landing leads into the bathroom tiled in pale blue Bisazza mosaic with made to measure grey enamel finish bathroom units. It is fitted with a steel basin, bidet, w.c and a spacious shower. The small blown glass window is by a local artist.
The next landing leads onto a double bedroom. This room though not large is particularly charming. It has a large window framed by the lush green of the branches of the tree just outside.
It is furnished with a chest of drawers, 2 attractive bedside tables and very ample made to measure wardrobes. It has been cleverly designed to take advantage of every available inch.
The top landing accesses the last room, a bed /living area.
This is the largest room in the flat. It's equipped with custom made cupboards, two chests of drawers, a double divan bed, plus extra bed , a folding table and tv with video recorder.
There is a large window from which you can see the gardens, the pool and, in the distance, the laguna.
The flat is equipped with its own boiler for heating in the winter(radiators). The two bedrooms are air conditioned in the summer.