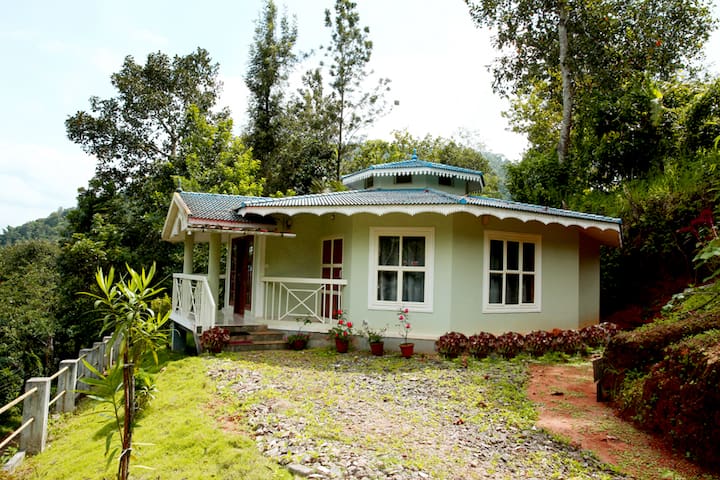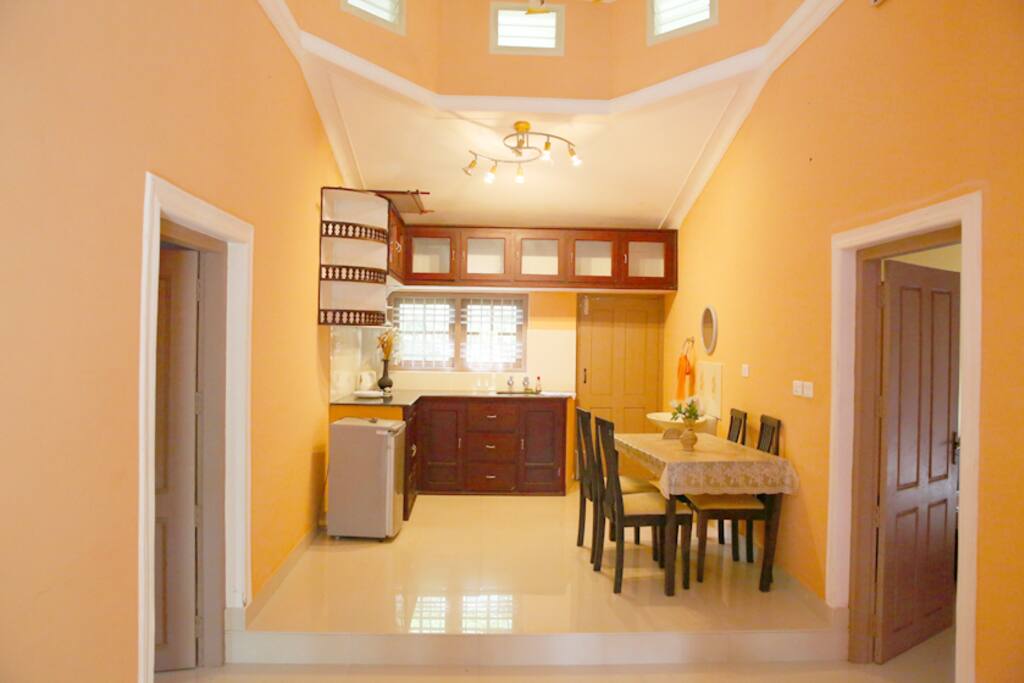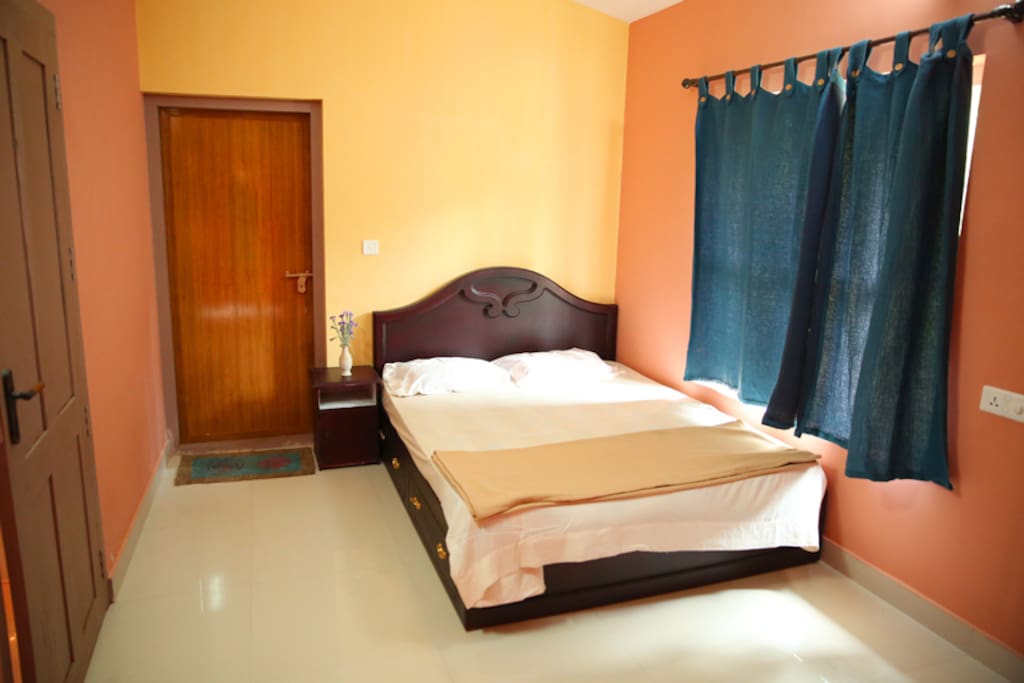 Natureroots Villa is located near Munnar in a farm land, well-furnished villa with basic kitchen facilities and small balconies. we do offer breakfast on request, off road drive to visit the farm, hiking etc.
Seasonal rates apply(Dec1st to Jan 31st)
房源
It is very difficult to find a long term (villa) accommodation Near Munnar.
We have a villa and a bread and breakfast facility at natureroots. The villa is 200 meters away from the bed and breakfast facility. Natureroots villa comes with a Kitchen where you could do some basic cooking (we have a toaster, kettle, fridge and induction cooker). Authentic Kerala breakfast can be provided if requested in advance. There is a Five star resort nearby if you wish to go for a buffet.
Note: - Seasonal rates: $CAD 79.00 per night from December 01st to January 31st.
房客使用權限
Access to the villa 24 hrs a day.
Hot water: There is solar powered hot water as well as electrically powered one. We advice taking shower before it is very late in the night so you could use natural solar energy instead of electricity. If you don't have solar hot water, please let us know and we will turn on the hot water.
internet: The Internet is available on request. It is wireless and you need to return the dongle before departure.
Farm visit/Hike: There are few options for the farm visit and hike. You could rent the jeep to visit the farm and this will cost INR 1500 to 2000 as per the vehicle we have on that day. Hiking with a local guide: will cost INR 800 per day or if you require guided hike in a national park with certified guide INR 1400 per day per guest.
Transportation: Pick up from or to Airport (INR 3000 to 3500 as per type of vehicle)
Local sight seeing: INR 1500 to 2500 as per distance and type of vehicle
Pick up and drop off to Munnar: Auto (400), small car (600), minivan 900.
Organic spices: You could check in for availability of farm grown organic spices (cardamom, Black pepper, Ginger, Clove, Cinnamon, turmeric)
其他注意事項
Use the following for GPS address search
Nature Roots Villa, Kerala 685565, India.
We charge seasonal rates for bookings from December 01st to January 31st ($79/Day)
We expect guests to respect the villa and nature around it.
Also please don't compare services to a hotel facilities. This is a home run business and you will enjoy it if you enjoy the nature, food and people.
We regret that we planned only one day to stay at this place. If you are planning, plan for atleast two days and enjoy your stay here. After an early flight and traveling more than 100+ km, you definitely need a place when your body and mind can rest. This is exactly what vimal's place will give you, relaxation in every manner... What's more exciting abt the place is her mother's smiling welcoming face :) on the way to this place from Kochi, you can visit spice garden, waterfalls etc. Once you reach the place, u don't want to step out. Nice and clean rooms with gyser attached bathrooms. It becomes foggy in the evening. If you want traditional kerla food, vimal's mother is your answer. Do try kerla rice, kadala curry, puttu . She offered us some passion fruit and coco fruit of their own farm... What a nice gesture and love for the guest who she doesn't even know. Would definitely visit again...!!!!
---
Its an entire bungalow with two bedrooms with attached bath in each. Though a bit rustic in decoration, the place is elegant for its design and exteriors. There were no issues with the supplies like hot water or electricity, even though we went in the monsoon. The breakfasts were okay, but the dinners cooked by Aunt Mary were good. She even showed us some of the plants and trees in surrounding hilly farms. She also arranged for us organic coffee grown in farms nearby with her special recipe of spices added. The location is great for relaxing, but if you intend to travel to touristy places, then it might be a bit of a miss, especially on busy long weekends or tourist seasons.
---
The place is scenic and secluded, perfect for a family getaway. The host were some of the kindest people I've met on my travels. Aunty was kind enough to shower is with gifts from her private garden, and the Keral cuisine we had for breakfast and dinner was enough to inspire.y mother to buy a puttu-maker of her own to try and emulate it.
---