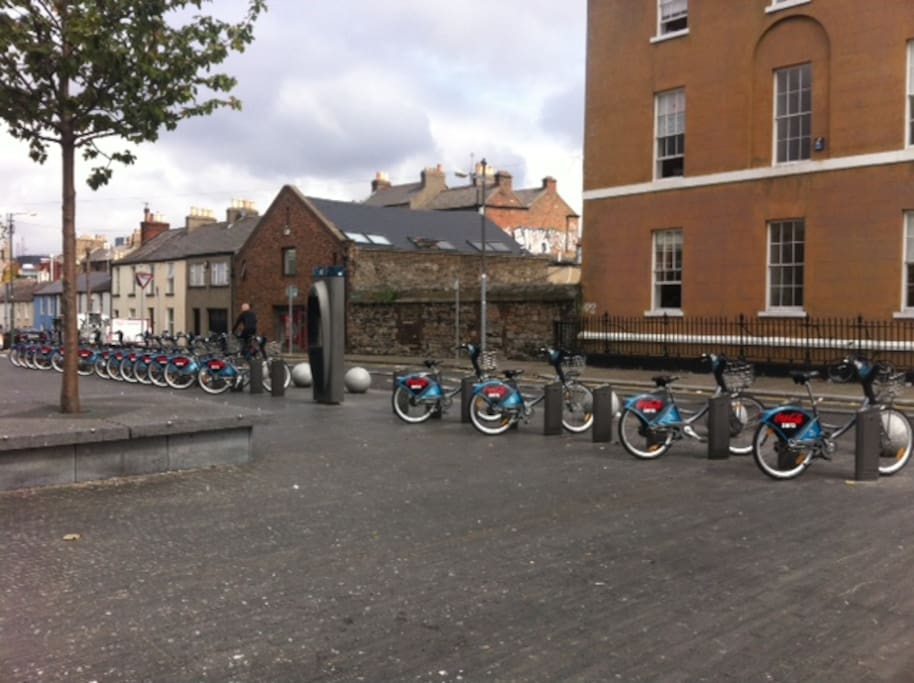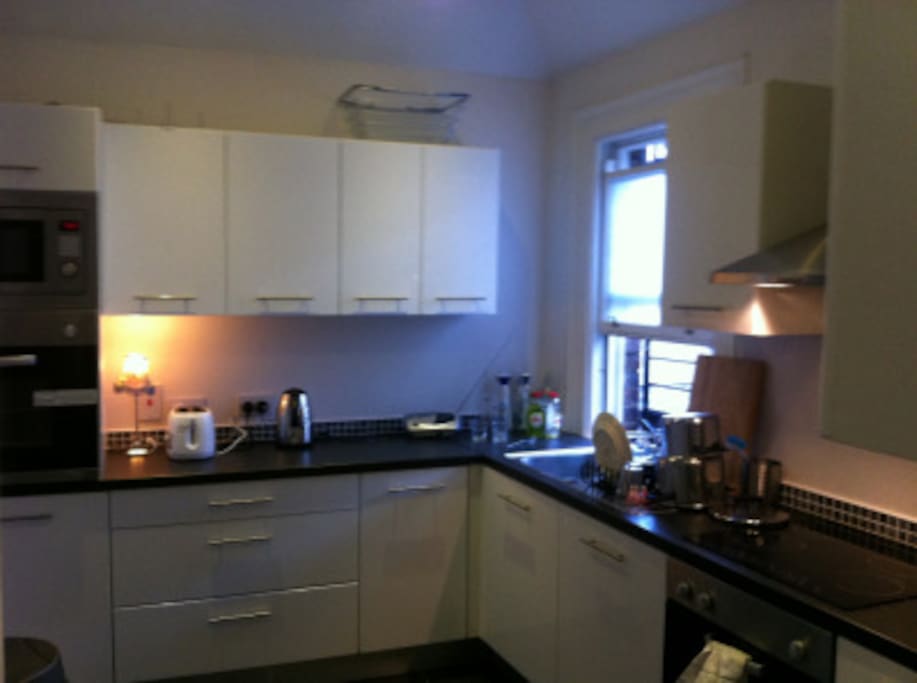 Baggot Street, best location in Dublin
我懷疑都柏林有一個更大的臥室,這個房間很大,在最好的地方呆在都柏林的一個偉大的房子。
I doubt that there is a bigger bedroom in Dublin, this room is massive, in a great house in the best area to stay in Dublin.
---
Jonny's not exaggerating; it really is a massive room in a great location. The room is nothing fancy but perfectly serviceable for a few nights and it's nice to have towels provided. The showers were occasionally temperamental (very hot then very cold). The room looks out over a fairly busy road: plus side is you are conveniently above lots of shops, cafes and restaurants, minus side is there's a bit of traffic noise, especially with the windows open, though nothing to worry about if you're used to city living. Then it's just one straight line to St Stephen's Green through beautiful Georgian Dublin. We didn't actually meet Jonny but he was a very helpful host, giving us the code to leave our bags there early and collect them late and responding extremely promptly to any queries. If you're looking for an inexpensive, spacious, no-frills room in a good location I recommend Jonny's place.
---
It wasn't clear that in the flat live 5 or more people.Also, for that cleaning fee, we expected more... The location was great and the host very kind. In general, we had a great time!
Thanks for your feed back Celia, the house is a 5 story 260 m2 Georgian townhouse, not a flat. Just in case someone reads your review and is confused. There are 6 rooms but the house is enormous. It's also in the most expensive hotel location in the city. I think we're extremely competitive with this in mind. Best of luck on your travels
---
We had a lovely stay at Jonny's house. The location was perfect, an easy walk to everywhere we wanted to go to. Jonny was a pleasure to deal with, check in was seamless. He was on hand throughout the stay and gave us some great tips of what to checkout in a handy guide. Happy to recommend.
---