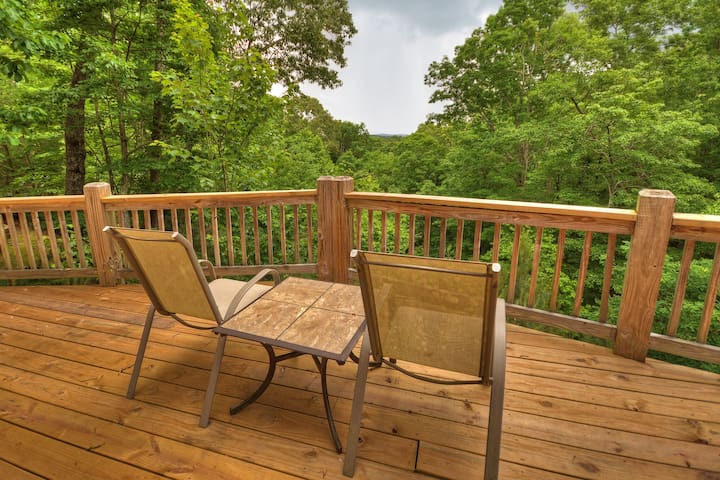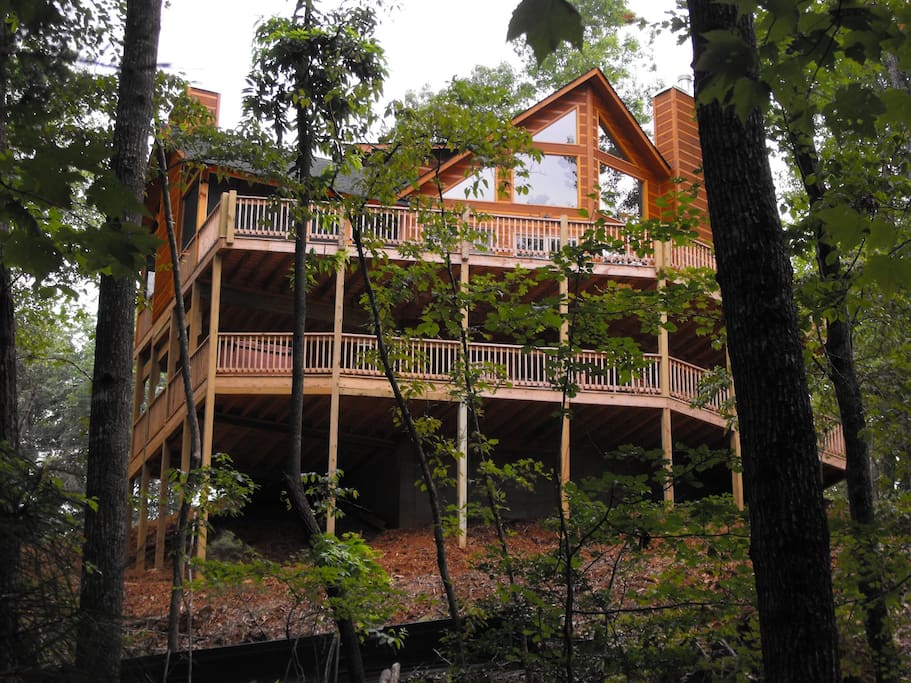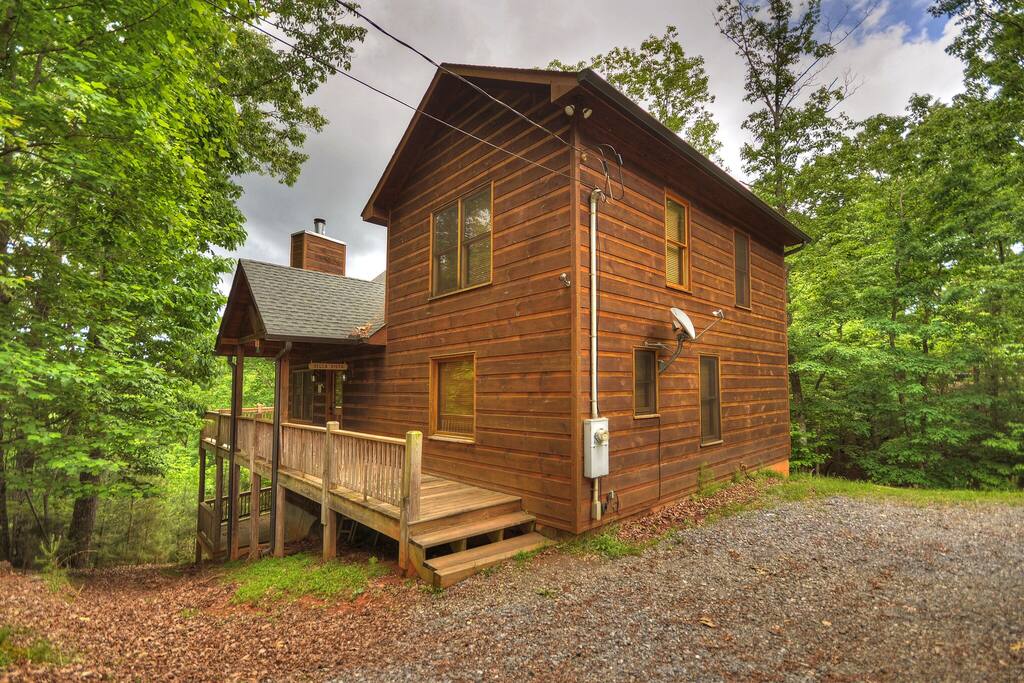 Bella Vista. HUGE 5 BR loaded with VIEWS!
Bella Vista. HUGE 5 BR loaded with VIEWS!
All the possible variables line up to create a high quality product like Bella Vista.The owners, the location, the floor plan, the contractors and the amenities. Indeed, the stars must have lined up over 12 in the Mountains for this one!
After booking this cabin, other guests in our party were unable to access the listing. For some reason it had been taken down. When I messaged our host asking about it, she never replied. In fact, I did not hear anything from her for several weeks until a few days before our trip…
來自Julee的回覆:
First I'll clarify by saying we did not have a "bad storm" but in fact had a tornado. I debated cancelling our reservations for the following weekend but since the community did a fantastic job of getting the roads back open we decided not to cancel anyone's vacation plans. We were without power until two days before these guests arrived as a tree had fallen on a power line and it took a bit of time to repair. As a result we had to do the linens off site and had to bring in linens from another cabin. I put them in and did not notice anything thread bare but it's possible I missed one. The guests arrival docs were delayed as it clearly states in my ad that guests must provided first and last names for resort entry. This was delayed which delayed me. The cabin is exterminated monthly. When the guest contacted me I told her I would send someone over but she did not want them to come. After the guests departure the exterminator found no evidence of roaches. Everything went south with the guests when I asked about a large hole in a comforter that was indeed purchased in April 2018. It looked like a large bite mark so I thought perhaps a dog had gotten a grip in it and pulled. The bedroom she says "smelled like dog" is not the same bedroom this comforter was in. I was reimbursed for the comforter by AirBNB so someone must have thought my picture evidence proved what I was reporting. In hindsight I should have cancelled this reservation in light of the circumstance. We are sorry the guest did not enjoy this awesome cabin. Guests were 430 friendly. We are not.