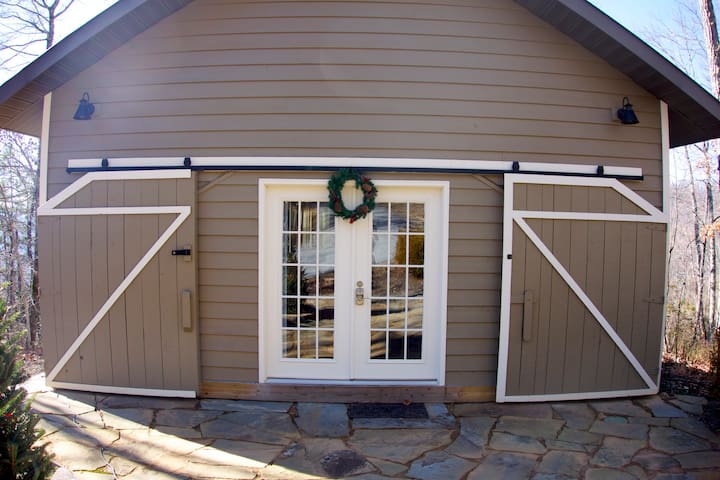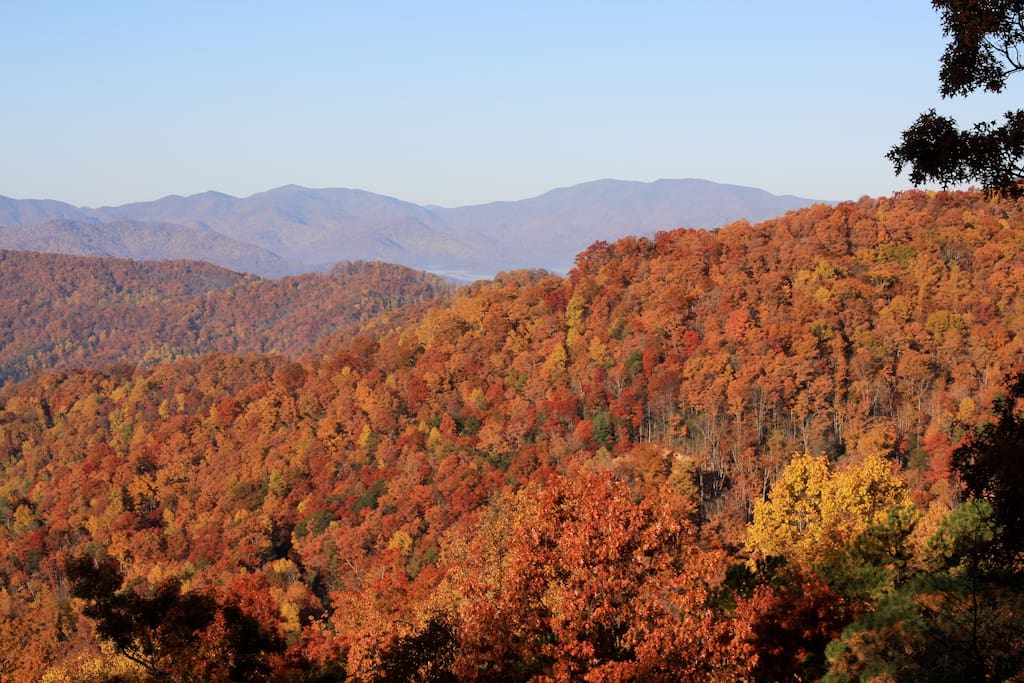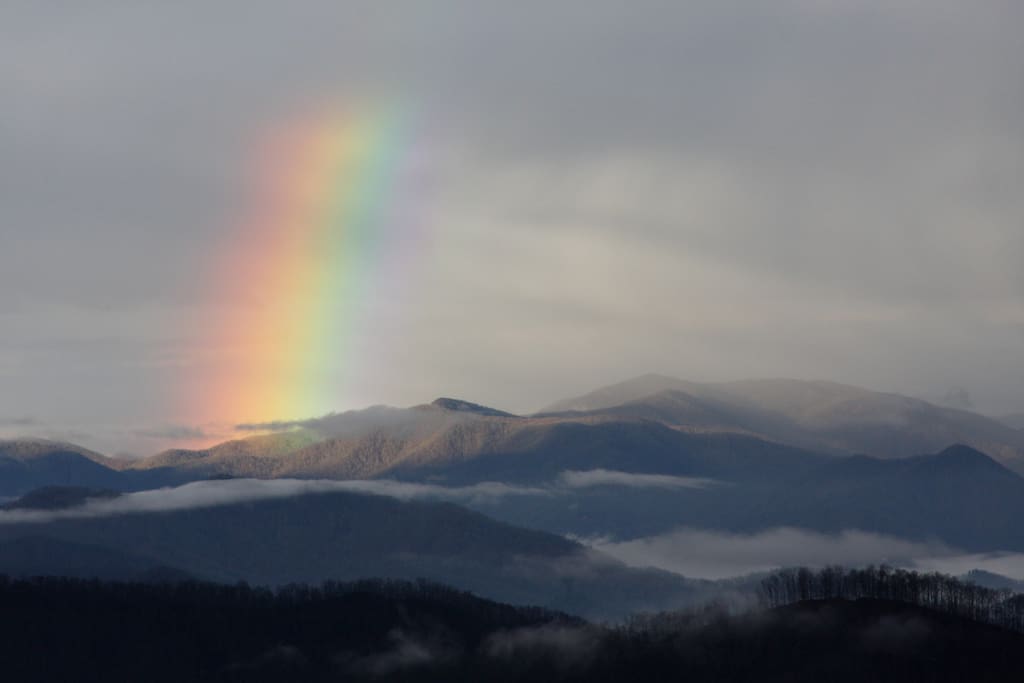 Two Night Minimum:
A great little cabin for 1 or two people, located on top of a mountain. Secluded with wonderful views. Fire pit, large deck, tile & granite in bath and kitchen. satellite TV, WiFi.
Hiking trails nearby. Pets are not allowed.
---
---
---
---
---
Respect! We respect your privacy and want you to enjoy and respect our corner of the world.
---
---
---
---
We had a nice surprise when we arrived at Lenny's. First was the spectacular view from the guest house. The inside was just perfect. Just the right amount of space, very appealing. We enjoyed having our window open at night listening to nature. It is a great location to strike out from to do some sight seeing. We hope for a return visit.
---
Lenny and Jean were absolutely wonderful hosts. The house we stayed in was in perfect condition with everything we could've needed. They even had local craft beers from Franklin's first craft brewery The Lazy Hiker waiting for us which really was the perfect touch. They answered every question I had promptly and even provided wonderful suggestions regarding local activities and hikes when I asked. The view from the back porch was gorgeous and it was the best little getaway place for my boyfriend and I. I will 100% be returning to this location when I can to stay at the house again. If your looking to get away to a place with beautiful views a peaceful atmosphere and friendly locals this is the place to be.
---
Wonderful cabin & hosts! Unit was clean and very well stocked with everything one could need. Nicely situated between Franklin and Highlands with a wonderful outdoor deck and mountain view. Can't wait to come back and highly recommended!
---
Lenny's place is the perfect getaway for a quiet, scenic and comfortable stay. All of the descriptions of what to expect were spot on and actually exceeded expectations. The cabin was perfect and just what we were looking for. And the friendliness and thoughtfulness of Lenny and Jean were even more wonderful than the cabin. Civilization and good eats were not too far of a drive at all, and if you love a great craft brewery, Lenny's got you covered. A truly memorable time away, and recommended in the highest possible way. Thank you so much! Until next time, Meribeth and Charlie
---
Lenny and Jean provided us with a wonderful place to have our getaway. The inside was beautiful and was very modern, making for a comfortable stay while still being in a secluded area. The view from the patio is terrific and makes for a great spot to sit and have a meal. Overall I hope to one day go back!
---
We enjoy the beauty of the mountains, the views, the wildlife, the neighbors. We enjoy small towns, farming and a slower way of life. After years in the city, this suits us just fine. We hope our guests will be able to relax and enjoy for a few days what we get to enjoy year around.