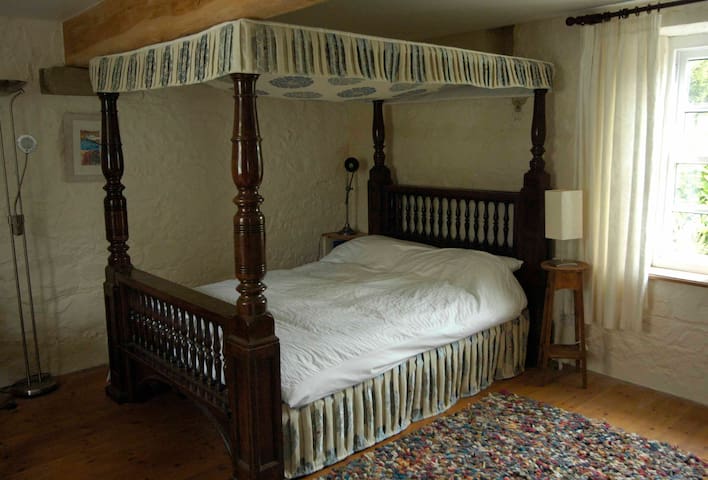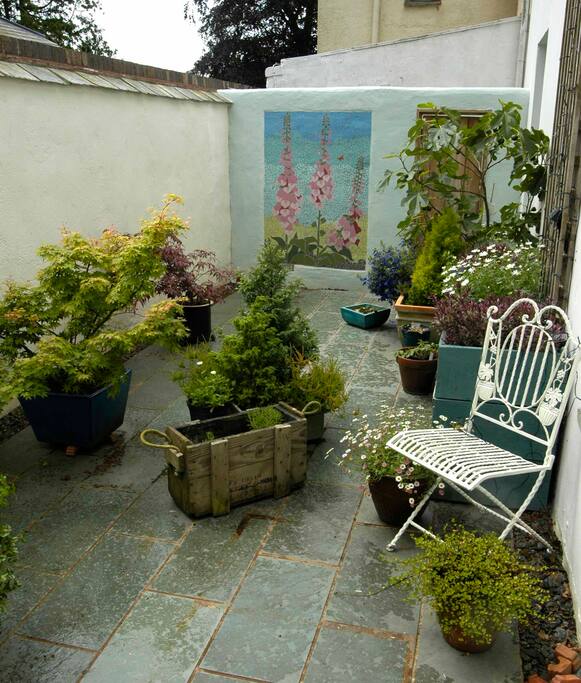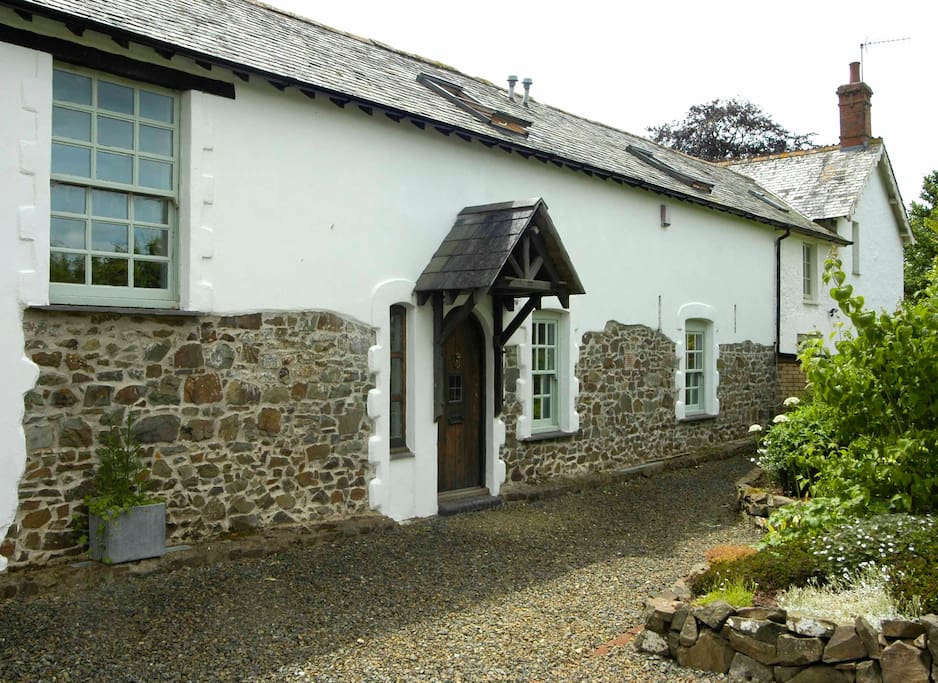 Double room in Old Coach House
Lovely ground floor room with en suite bathroon including full size claw foot bath. Room has 4 poster double bed. One window overlooks enclosed courtyard and other overlooks front garden.
Free parking available and use of courtyard.
---
Greeted by lovely host who's garden is very wildlife friendly which was good to see , lovely room lovely deep bath to soak in if you have been out walking all day in the beautiful country side four poster bed very comfortable for our first time on Airbnb we would definitely stay here again very quiet out in the countryside in a lovely old quirky house .
---
We had a lovely stay at the Old Coach House when we travelled to Devon for a nearby wedding. Siobhan was very welcoming and helpful in providing directions to the house and also to the wedding venue. The room was spacious and had a very comfortable bed. Siobhan was flexible with our check-in and check-out times, enabling us to enjoy a lovely walk on the Sunday and return later to collect our things from the house. In all, a very pleasant stay and we would recommend it for others visiting the area.
---
The host was very welcoming, enthusiastic and assist us to find places to visit around Devon and Cornwall. She was brilliant and went extra miles to help us. It was a nice characteristic property with beams which I really like. It was a very quite and rural Devon which is exactly what we expected. Overall It was a nice experience.
---
We had a lovely stay at the Old Coach house. Siobhan was very friendly and helpful. The room was great, very clean with a comfy bed, I slept for 9 hours, usaully I get 6. Nice garden with great views and very peaceful. The area is a wonderful part of Devon and an ideal location for exploring some great devon countryside without all the crowds. Lots of charming country pubs around although we did only stop for a pint at one. We would definitely stay at the Old Coach house again. Thankyoy again Siobahan. Pete & Tara
---
Cat loving vegan living in Mid Devon. I'm an Artist and an Art teacher. Passionate about gardening and have set up with Paul ..Wild 4 Plants .. a plant nursey in its infancy concentrating on wildflowers and nectar rich plants .