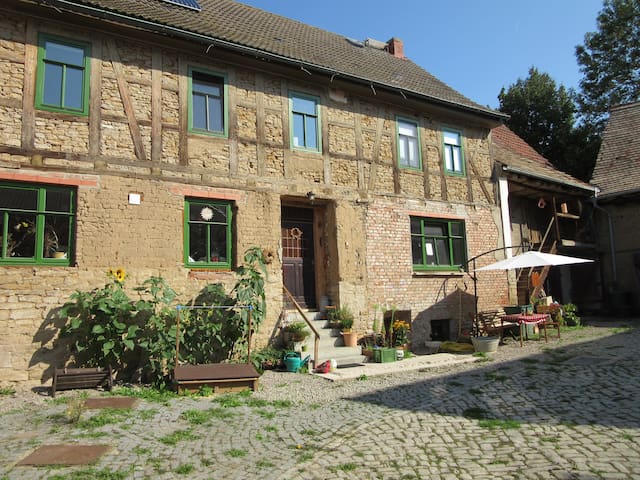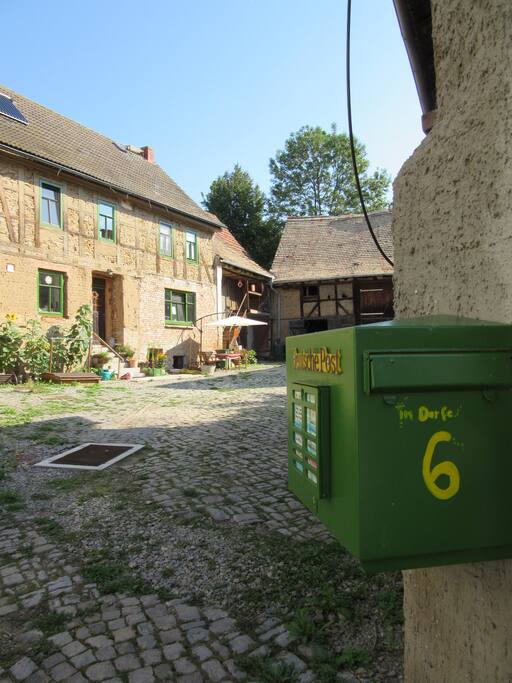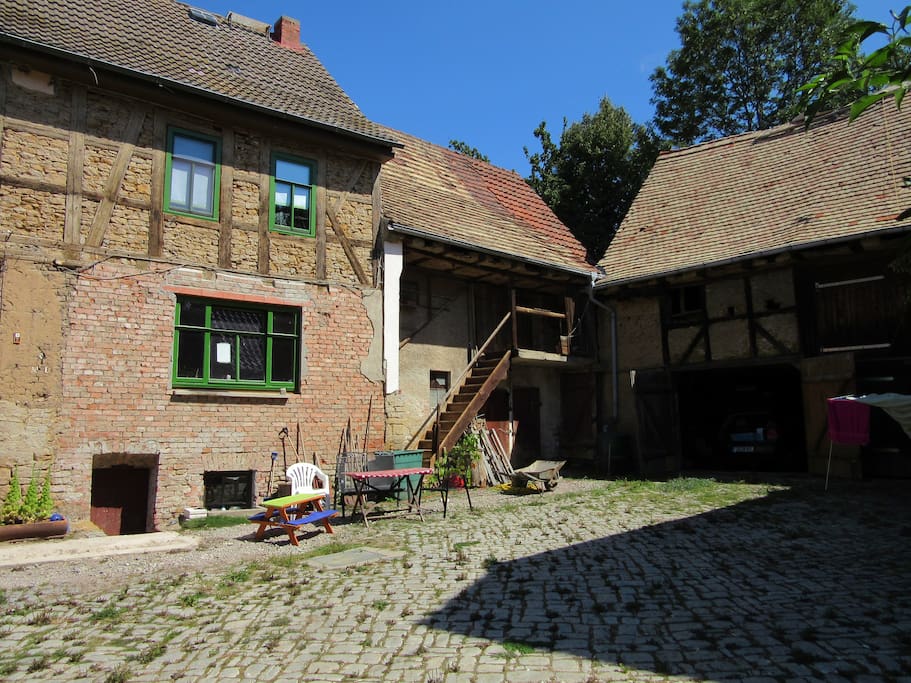 Our house is a modern cozy family home.There is a large open dining/kitchen/living area that is the heart of the house. Upstairs you find the great kidsroom called "Villa Kunterbunt" with a lot of toys, a swing and a loftbed for hiding/ playing under
房源
Our house is situated on the outskirts of a small village near the beautiful cities of Weimar (10km) - the european capital of culture - and Erfurt (25km) - the capitol of Thuringia - in the middle of Germany. Weimar is a visit for all value: Barely a week goes by without some festival or exciting event taking place in Weimar. Classical concerts, plays on stage and in the open air and many exhibitions at Weimar's museums. Cycling , hiking, swimming , relaxing or playing golf - Weimar's surroundings are ideal for active discover, relaxation or exercise. The Avenida and Toskana spa in the surrounding area invite you to relax . Thuringian and international specialties and many lovely coffee shops are in Weimar! The thuringian national dishes like dumplings , Thuringian sausage and onion cake you must have taste. For peaceful silence, hiking, cycling and relaxing: Our farmyard is also sourrounded by fields and a lot of trees directly at the "camino de santiago" and the old romanian road "via regia". Also for Bicycling you found the Laura-Cycle Route to Weimar and there the Ilmtal-Cycle Route. For the kids is a playground in the village only 100 meters away.
More Places of interest:
Erfurt (25km) with the historic center arround the "Krämerbrücke" & the chathedral and also a lot of cafes and good restaurants.
Eckartsberga with Castle "Eckartsburg" and Adventure-Area for the whole family (23km)
Peltobad - Wellness Spa, Sohnstedt (25km),
Toscana Therme Liquid Sound, Bad Sulza (28km)
Avenida Therme, Hohenfelden (28km)
Spa and Golf Resort, Blankenhain (32km)
Jena (35km)
Leipzig (100km)
Nürnberg (260km)
Berlin (300km)
Live like home - enjoy time, be caring and attentiv ... and feel good.