Set your bags down. Unplug. Breathe in. Take a break away from your routine grind and set yourself in a cozy, unique, and loving space ready to foster your R&R. This little cabin style home nestled in Sacramento will set the warm backdrop for whatever brings you, whether it be a place to relax solo after a good day's work or a space to share moments with loved ones. Experience and enjoy yourself, and leave feeling accomplished - knowing that you did so.
Built back in 1935, this cabin style home was built by a Sacramento Bee reporter and has only has changed ownership twice since its construction. Wood outside & in! The exterior of the cabin is made of Redwood siding milled from local Grass Valley CA and the interior walls, ceilings, and cabinetry is made from all natural PikWik pine boards. The wood interior sets a very warm and inviting ambiance that sets the mood. The Kitchen is equipped with refrigerator, gas stove top, oven, toaster oven, espresso machine, and drip coffee maker. In addition we have serving ware and cooking ware to prepare a nice meal for you and your guests. You will also find some history in this original kitchen. The cabinetry in the kitchen was built by the Sacramento Bee reporter himself and furnished with rare obsidian knobs. Other treasures from the past include original bear claw bathtub and some of the doors inside the home as well. Find out which ones they are! This is a gem of a space that feels amazing to be in. We are so happy to have the opportunity to share that experience with our guests!
Colonial Park is a charming little neighborhood right outside of Downtown and Midtown Sacramento. The streets are lined with lush foliage and wholesome neighbors. The home is located less than 6 miles from the Capitol and a little less than 7 miles from Golden 1 Center. You will be located minutes from Cal State Sacramento, blocks from Sacramento's Public House Theater and less than 4 miles to UC Davis Medical Center. If you need any groceries the new Sacramento Natural Foods Co-Op is located less than 4 miles away and is adjacent to a hip coffee spot named "Temple Coffee." There are also some great eateries and cafes in adjacent neighborhoods Oak Park and Tahoe Park. In addition, the neighborhood Park and Colonial Heights Library is within walking distance and we are located near some delicious Asian eateries! Yelp and see for yourself! Sacramento in general is a great central location to visit surrounding Northern California attractions and landmarks. The Wee House will serve as a great home base to explore places such as Wine Country (Napa Valley & Sonoma), Lake Tahoe, Reno, San Francisco, Davis, Auburn and Placerville. The house is conveniently located near the freeway using the 65th street on-ramp.
薩克拉門托, 加州, 美國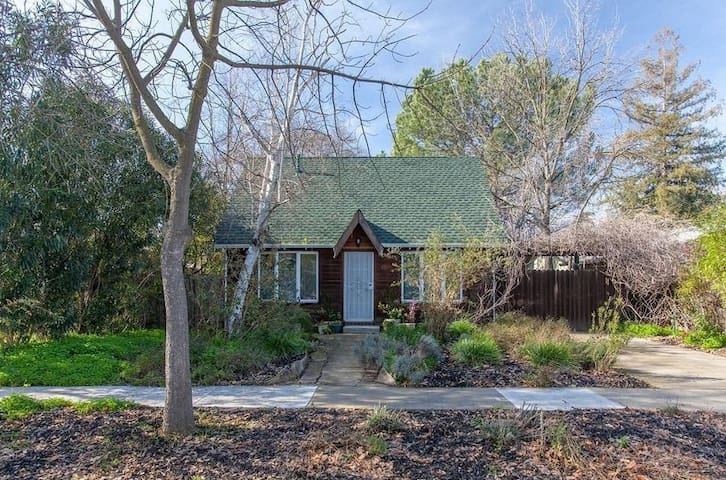 This historic 1930's house is completely updated with modern amenities, but is still as charming as the English cottage style it was designed to replicate. It's located in the friendly, tree-lined neighborhood of Land Park, one mile from downtown.
The house is built by "Squeaky" Williams. A well known and beloved architect in the area, who built around the 1930's. His houses are often in an old English or German style, with whimsical and old world quality details. It is well insulated and fully air conditioned for the warm summer weather, and heated for the winter chill.
Our neighborhood is one of the nicest in Sacramento. It's abundant mature trees, unique and quaint houses, and lovely strollable sidewalks, make it a wonderful oasis right next to downtown. There's also a large park, right in the middle of it all. Tower Theater, our local Art Deco movie theater greets you first, and there are great restaurants all throughout the area.
This adorable classic brick house is very cool, clean and charming! The beautiful neighborhood is quite mellow and Barbara was very available from across the courtyard, though gracefully discrete for being so close- a great spot to relax before my board exams in Sacramento downtown. The main bedroom had an extremely comfortable, large bed and faced the quiet, small yard space I didn't have time to enjoy, but looked like a lovely spot for a slow morning coffee under the tree. The small second bedroom off the living room was snug, separated with a curtain from the main room, but also very clean & comfortable. The pillows in both rooms were so heavenly! The whole house had beautiful decor, had a few historical books and local magazines available and had tea and coffee in the pantry! Barbara was a gracious host and I would totally stay again should i find myself up in the downtown Sac area again!
shel
2016-08-12T00:00:00Z
Great experience and location. Barbara and Katrina (Barbara's daughter) were very helpful and responsive (both text and phone). Home was just as described with great features and accents, very clean. A definite do over.
Paul
2016-05-31T00:00:00Z
Nice stay, thanks
Chris
2016-07-29T00:00:00Z
Katrina was our host for this particular AirBnB and Katrina was an excellent help in regards to having the house very clean and well organized ready for us. Another detail I really enjoyed was the fact that she laid out a handy guide for her house, including wifi details, and checking out procedures. She also included nearby attractions and she made our stay very warm and welcoming. The house was very clean, and well put together. I would recommend staying here again to anyone, and Katrina was also a very timely host in getting everything prepared. Very private, and very quiet, amazing place to stay.
Jai
2016-08-29T00:00:00Z
Barbs place is a wonderful place to stay. clean and comfy. Easy access to major roads but still has that neighborhood feel. Easily walk to morning coffee shop and great restaurants near by. Thanks so much
Carol
2016-08-15T00:00:00Z
Barbara and Katrina were both gracious hosts, and their house is gorgeous. Such a great location, kitchen was well stocked with basic equipment/utensils, and the patio is absolutely lovely.
Kailey
2016-04-07T00:00:00Z
Attended an event downtown Sacramento, and the stay was in close proximity. Host was very helpful, showed us around, and very welcoming. House was remodelling nicely, and comfortable.
Ric
2016-02-28T00:00:00Z
This was a perfect location for us as a stop on our road trip from Oregon to Southern California. Great responsive hosts!
Lauren
2016-08-24T00:00:00Z
薩克拉門托, 加州, 美國
My place is close to the city center, parks, and all the freeways.. You'll love my place because of the location and the comfy setting at a great price! You are renting our bedroom while we are away. It is a small but comfortable room with a bathroom in the hall. While the bathroom isn't technically private, you will almost certainly be the only one to using it during your stay. If you need, there is a second bedroom with a captains bed which include 2 twin beds for $15 extra a night
You are renting our bedroom while we are out of town. These are our living quarters and they are clean and tidy but obviously not a hotel which is why we offer them so affordably. Please enjoy our charming home while we are away! The hall bathroom will most likely only be used by you. There is a small living room with TV just outside your room. The kitchen, dining room, and formal sitting area are shared spaces which are also used by our roommate living in the back of the house.
Nice hosts. Modern touches and a warm relaxing atmosphere. The front bedroom has a very comfortable pillow top mattress. You share a small modern bathroom with nice tub/shower off of front living room. Close to UCD Med Ctr and Hwys business 80 and 50 intersection. Bring eye mask if you want to sleep in- the morning light was pleasant coming in thru two corner windows and plantation shutters which provided privacy. Overall- enjoyable and economical.
Annemarie
2017-01-30T00:00:00Z
Nice and comfortable house.
Gbolahan
2017-03-05T00:00:00Z
The communication and the place were perfect Thank you
Ivaylo
2017-01-16T00:00:00Z
I was looking for a comfortable hideaway and that is exactly what I got. The house is small but beautiful, we felt like we had plenty of privacy despite not being alone in the house, and we just overall enjoyed our stay. Thank you!
Rachel
2017-01-20T00:00:00Z
Wonderful place to stay if you're coming for an interview at uc davis medical center.
Benjamin
2017-02-10T00:00:00Z
房东热情和蔼,房间大,靠近市中心。
xinwei
2016-09-22T00:00:00Z
Marisa's place was great. It was exactly what I was looking for. The house was under some renovations during my stay so it's only getting better and better. Plus, Marisa was communicative about them the whole time, before and during. I felt at home in no time and enjoyed the times we got to chat! Positive experience for my first airbnb stay!
Kali
2016-09-30T00:00:00Z
The house is big and nice. The kitchen is well-equipped. The host is also very nice.
David
2016-07-27T00:00:00Z
薩克拉門托, 加州, 美國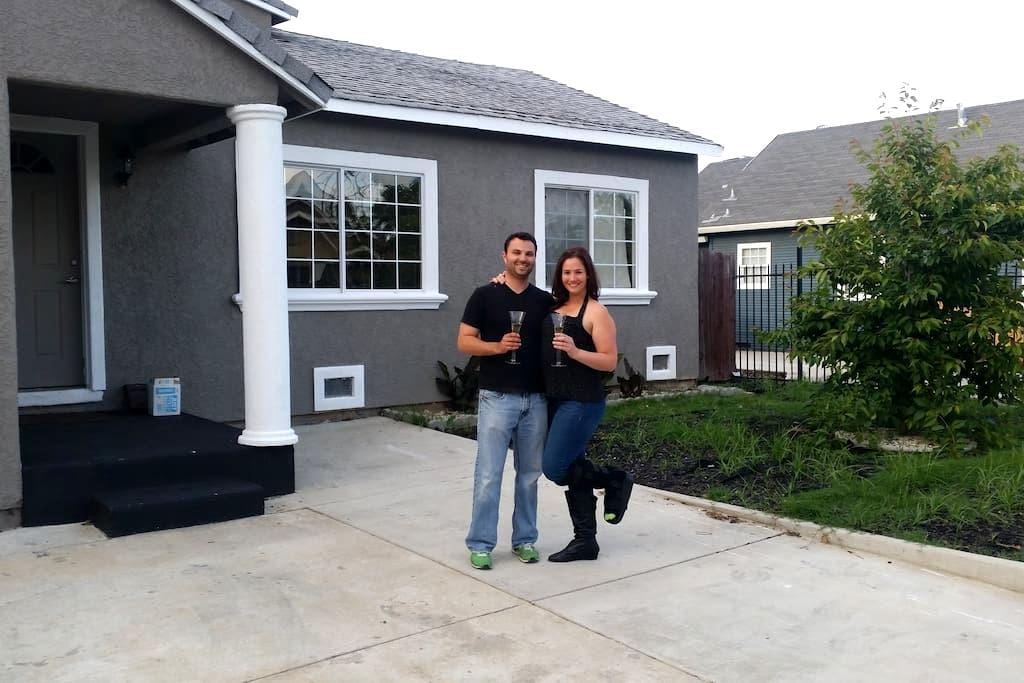 A nice bathroom in midtown area The room has one twins bed.
Safeway, banks, and hwy
薩克拉門托, 加州, 美國
My place is 5 minutes from great restaurants, the Arden Mall and the freeway. Downtown is about 10 minutes driving and has a great night life, excellent restaurants, breweries and activities . You'll love my place because it is beautifully illuminated, has a super good feel and is modernly decorated. My place is good for up to 2 guest, 2 bedrooms , solo adventurers, long term renters (Ideal because of the discounts I offer at 1 week and 1 month!). This is a shared living space and bathrooms!
The living room, bathroom and kitchen are shared with one long term tenant. He works during the day and comes back around 5pm. The entire home was recently renovated so everything is shiny and brand new. No oven, dishwasher, washer or dryer(if you'd like though I live down the street and I can offer laundry services).
The neighborhood is quiet and the neighbors are respectful and friendly. It is right behind Arden Fair mall.
Leti is so nice. The place is going through some renovations on the outside, but I really liked the interior of the house especially the kitchen area. I stayed from 11/20/16 - 12/31/16 and there were 3 other housemates with me. There wasn't much interaction with the other housemates, (I think I ate lunch with one of the tenants during my whole time there) but they were all really friendly when I did see them. Personally, I preferred this. I went to work at 530am and didn't come home until 7pm on the weekdays. I was looking for something quiet where I could just go home and be in my room to draw, meditate and recharge. This place was perfect for that. I think the other tenants had that same mindset as well. Another thing I liked was that it was close to Arden mall, In n Out, Guitar Center and Goodwill. Unfortunately, you have to drive there but it was like less than 2 mins. Some things that I should mention that I didn't feel was a big deal for me but might for some people was that you park on the grass in the front yard instead of the streets. You could park your car in the streets but a couple of neighbors recommended to me that it was not a good idea. Be careful though because the sidewalk area is a bit steep and you did have to enter your car at an angle to not scrape your bumper. I had to do this a couple of times before I knew how to park my car flawlessly. Another thing is that sometimes the house can get cold, but I just brought a heater with me in my room and that solved the problem. Wi-fi was lightning fast 20-30mbps but it does sometimes act funny. There'd be times where I'm trying to stream a soccer game or watch a video and it lags getting only 0.5mbps. But that happened probably 2-3 times during the time I was there for 40 days. Overall, I was very happy with my stay there and would recommend any single person (not a place for couples I don't think) if they wanted to find a quiet place to stay with a lot of activities around the area. Showers were clean but the drapes are kind of close to you. I'm not a huge guy 5'7 - 135lb, so it wasn't a big deal for me but if I was like 6' or a bigger dude I wouldn't want to be in a shower that tight. Place was clean though, sometimes I came home and the house was clean and the lawn was mowed. Dope af.! Leti will listen to you if you have any concerns about anything. Just communicate with her ! TLDR; if you a dude/girl tryna find a place to move out for the very first time, this place is perfect..! Happy new year 2017!
Ben
2016-12-31T00:00:00Z
Great place, location, and value especially with the monthly discount.
Enrique
2017-03-03T00:00:00Z
Leti's home is very comfortable with designer features prominent. The two bathrooms are well positioned with master bathroom newly decorated. The kitchen /dining room area is bigger than shown on the listing. Leti is attentive on detail and an exceptional host. The one point of note is that a car is required. A very worthwhile place to stay to explore Sacramento and the hinterland wine areas.
Alan
2016-08-17T00:00:00Z
I have a good time here. Everything is new and clean. Leti is friendly and attentive on detail. The place is closed to shopping mall and restaurants, making life easier.
Yepei
2016-10-02T00:00:00Z
薩克拉門托, 加州, 美國
My house is close to downtown, airport, freeway, and other great attractions.
Clean and quite home
Family oriented
薩克拉門托, 加州, 美國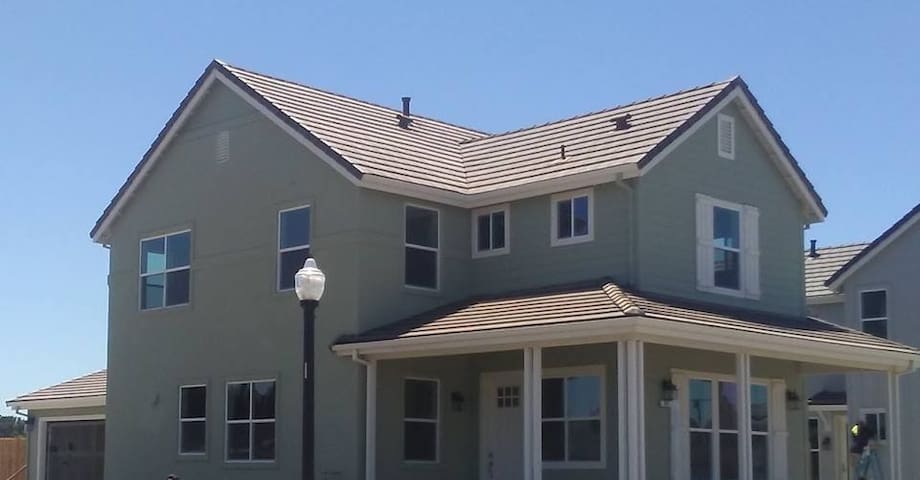 A wonderful place to relax. Our 3 bedroom home has been remodeled and is very cute, clean, and cozy. Its centrally located on a quiet cul-de-sac. Just 10-40 minutes to the wine regions of Lodi, Amador, and Shenandoah. Close to hwy 99, 15 minutes from downtown Sacramento, the new Golden One Center, home of the Sacramento Kings. Hwy 50 and I-80 are about 10-20 minutes north of our location. SF, less than 2 hrs away. Lake Tahoe is 2 hrs away. The Sacramento State Aquatic Center is 22 minutes away.
Ours is a family neighborhood with great neighbors... we know them all. Please be respectful of their space as they have always been respectful of ours. Please park in the 2-car driveway and/or in front of the house. Please respect the quiet time at 10 pm.
薩克拉門托, 加州, 美國
My place is good for couples, solo adventurers, business travelers, families (with kids), and big groups. Comfort and quiet place.Close to Airport. About 3 miles to California State Capital,Sacramento Convention Center,Golden 1 Certer.
Jane has a lovely property that is very spacious and open. Large kitchen would be great for entertaining or a family/group meal. The bed I slept in was very comfortable and the bedding and bath linens were top notch. I needed to extend my stay and extra night unexpectedly and Jane was not able to accommodate a longer stay at this property but went very far out of her way to make sure I had a place to stay the extra (URL HIDDEN) unusual and most welcome level of hospitality. Public park and green areas a short walk away, and plenty of restaurants and shopping very nearby. This property is a very quiet and very affordable...I highly recommend the listing and Jane to future guests.
Mitch
2017-03-29T00:00:00Z
Jane is a fantastic host! The home was immaculate! Jane provided everything necessary for my 4 day stay. The only items I needed to purchase were groceries. Thanx so much Jane! I will stay here every time I come to Sacramento.
rebecca
2017-04-02T00:00:00Z
I had a wonderful stay here. Really, everything was excellent. I felt at home and Jane was very attentive in case there was anything I did need. The location was very close to the airport and was perfect for my short business trip. I highly recommend Jane and her place.
Chuck
2017-04-06T00:00:00Z
薩克拉門托, 加州, 美國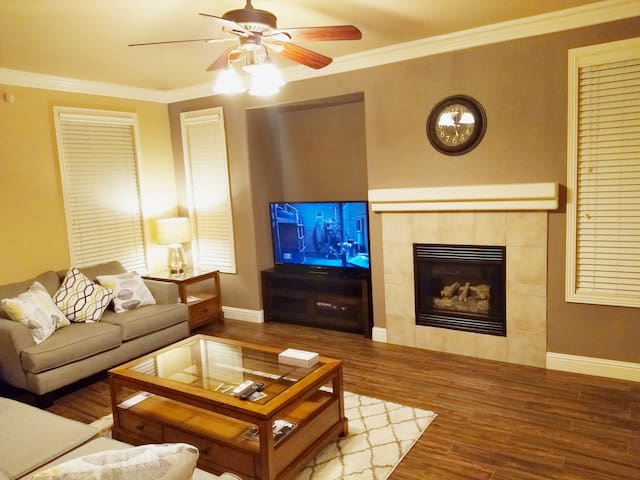 My place is close to the city center, art and culture , parks, restaurants and dining. You'll love my place because of you'll feel right at home in this cozy 2 bedroom. The outdoor space is perfect to grill up a meal and enjoy.. My place is good for couples, solo adventurers, business travelers, families (with kids), big groups, and furry friends (pets).
This was a really nice and cozy place to stay in and Elle the owner was really easy to work with.. Home was close to downtown Sac which made it super convinient. Would totally go back if and when we plan to visit Sacramento.
Susan
2016-11-27T00:00:00Z
Elle responds quickly to requests. Her house is very clean and charming. It is in a quiet location and central to getting around town. She also allowed our little four legged boys stay too. Her backyard is nicely done and fenced all around. This was a perfect place for our stay while visiting family in town.
Sherry
2016-12-27T00:00:00Z
Elle's home was so cozy and unique! Great distance from the food and bars and midtown, but in a quieter side of the neighborhood, which is great for parking and a solid nights sleep. The place was spotless and had so much character. Absolutely would recommend :)
Katherine
2017-02-12T00:00:00Z
Very dirty and ripped bed sheets .. just didn't feel clean
Roseann
2016-12-12T00:00:00Z
The host canceled this reservation 8 days before arrival. This is an automated posting.
Dominique
2016-11-04T00:00:00Z
Will definitely be looking at this place for our next trip. Hopefully its not booked. Everyone felt right at home.
Ernesto
2016-12-18T00:00:00Z
We loved staying at Elle's cottage for the night. It's a really old school little place but is done so well that bit actually doesn't feel like it at all!! It really was such a charming place and their hospitality was amazing!! Recommend to ANYONE in the area!!
Bill
2017-01-02T00:00:00Z
薩克拉門托, 加州, 美國
My place is close to restaurants and dining. You'll love my place because of the location. My place is good for solo adventurers. It is close to UC Davis, bike path all around, only 2 blocks to shopping mall with grocery store, hot deli, fresh bakery and drug store.
Check in was a breeze, and the place was perfect for me. I'm a student at Davis, so the location couldn't be better.
Tina
2017-03-08T00:00:00Z
It was a perfect location. Mei was pleasant and very helpful.
Cheryl
2016-12-27T00:00:00Z
Mei and her family were warm accommodating hosts. Simple room in their family home. Ideal for single guest. Thank you!
Matthew
2017-01-19T00:00:00Z
A really comfy room in welcoming home. Mei was extremely kind and welcoming. There is a bathroom that you have pretty much to yourself, a huge garden which is great in warm weather and access to a well equipped busy family kitchen. They have a large but well behaved dog who is really good with strangers. A recommend for a nice and good value place in Davis.
Kat
2017-01-29T00:00:00Z
戴維斯, 加州, 美國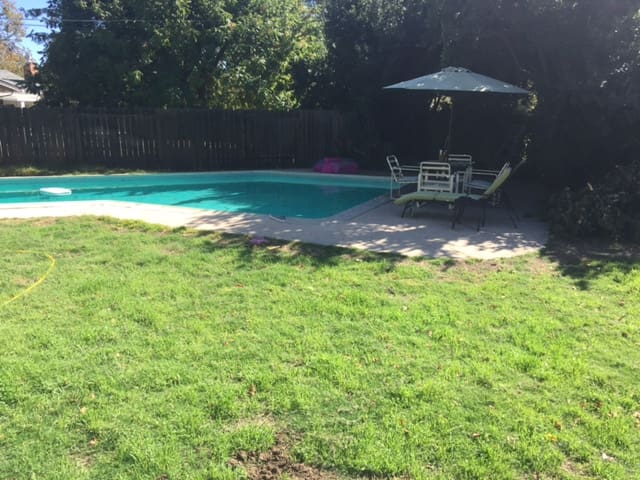 Relax in our beautifully remodeled 1905 guest house which includes a furnished bedroom, living area (with inflatable air mattress), and furnished kitchen. The bathroom features a vintage claw foot tub. walking distance to UC Davis med ctr
This home features turn of the century charm. It is a guest house behind a main house with its own entrance etc. so guest have total privacy. There is a television with Netflix access in the bedroom.
The home is is about a five minute walk to UC Davis medical center and all major freeways are easily accessible. We are also five minutes from downtown/midtown and convenient to Old Sac as well.
Super cute house. Friendly hosts & dogs. Fun to wake up to chickens in the yard. Would have preferred that dogs were kept in house at night.
Alisha
2017-01-13T00:00:00Z
Cute and cozy casita within easy walks of some good coffee and great breakfast burritos.
Julia
2017-02-09T00:00:00Z
The cozy casita is amazing! Great location, great price, and Mark is amazing.
Catherine
2017-02-05T00:00:00Z
The place is as described, plus two very sweet dogs. It is secluded, safe, and quiet. This was a great find. Also, it is very centrally located. If you have to be at UCDMC, it is very close. Also, it's easily accessible to the midtown area.
Art
2016-12-15T00:00:00Z
We had a wonderful stay at the Casita! The dogs were sweet. It was very clean and tidy!
Samantha
2017-03-26T00:00:00Z
We enjoyed our stay at Mark's house but unfortunately since there was no central heating system we found it a bit cold at night. It's still a lovely place in an area accessible to DT Sac.
Molly
2016-12-05T00:00:00Z
Mark's place was perfect for me and my needs. It was quite, clean, location is great, was able to work without interruption and slept like a baby. Aside from a minor water heater issue, the rest of my stay was very pleasant. I had the place on my own! Thanks Mark!
Corinne
2017-03-23T00:00:00Z
This place was lovely! We had a great stay here and loved the backyard chickens. The place was very clean and tidy and nicely decorated. We had an issue with the Amazon fire stick and the TV and could not find a wine opener, but overall this was a great place to stay.
Ashley
2017-01-01T00:00:00Z
薩克拉門托, 加州, 美國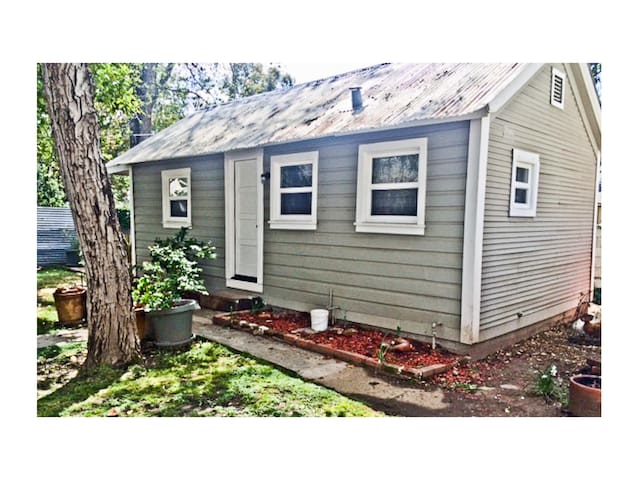 Clean, comfortable house. Access to clubhouse pool, gym, walking/bike paths. Bedrooms upstairs and great room downstairs. You have your own room, bathroom, TV. On site pool, gym, bike/running trail. Close to downtown, parks, shopping. Perfect for working professional, nurse, student. Free wifi
new home. Free Gym and Pool within complex. bike trail a few feet away. Keurig coffee maker. Only me living here full time. For work i own a Limo company. Your own room and full bathroom. Common areas, kitchen, dining, living, backyard grill, etc. Newer neighborhood. Safe, clean, well maintained with friendly professional people. Centrally located; shopping, airport, downtown. Near public transportation and happy to pickup from airport. wifi and tv supplied in room
Newer neighborhood. Safe, clean, well maintained with friendly professional neighbors. Quiet neighborhood. Great place for traveling nurses and working/student professionals. Nearby Golf driving range and putting green, close to shopping, onsite gym, pool, clubhouse included. Nearby grocery and shopping with downtown only 10mins away.
Although I stayed shorter than planned due to work issues, Q was a great host. His home was new and beautiful and the community was quiet with a nice pool and gym for amenities. Location was very convenient to downtown Sacramento. Q went out of his way to make sure you felt comfortable and that it felt like your space as well. He was very professional to work with and it was a pleasure staying with him. Highly recommend for future renters and would stay again in the future. Thanks Q!
Kelsey
2015-03-06T00:00:00Z
Qaiser was a great host, very accommodating, friendly and knowledgeable of the area. Superb home, very quiet living environs.
Samuel
2016-03-15T00:00:00Z
Qaiser has been an excellent host, from the moment I knocked on his door and entered into his home he's treated me with the utmost respect. I relocated from The East Coast here to Sacramento so Qaiser has been really helpful with the transition. For example when I first got to Sacramento my car was not here so Qaiser was nice enough to let me borrow his. He has gone out of his way to make me feel at home. This is my first time using Airbnb so it's been a really pleasant surprise because I've read several horror stories about Airbnb. Anyway Qaiser is really good guy because he's easy to get along with and he's always in a good mood. I recommend anyone who visits this area to come stay with him.
Michael
2015-04-18T00:00:00Z
I enjoyed my stay at Q's home. My room was just as described, very comfortable and clean. I loved having my very own TV in my room. Q was very nice and made me feel at home. I highly recommend this booking to anyone looking for a good location to downtown and safe neighborhood. There is also a community gym and pool. Thanks Q for making me feel welcome.
Tameika
2015-09-21T00:00:00Z
Amazing host, modern house, pool and gym. Q treated me like a friend from the very beginning, and I truly appreciated that. Q was always there when I needed help, and that's a 10/10 rating in my book. The house was nice, and had everything you needed. The room was small but cozy, and had a TV and enough room for the necessary for a three-month stay. Thanks again, and I will keep in touch for sure.
Eric
2016-12-10T00:00:00Z
I only positive things to say about Qaiser and his home. He was a great host and made me feel very welcome. The home is beautiful and well maintained as well. I'd absolutely stay here again and would recommend it to anyone.
Nihar
2015-08-22T00:00:00Z
Q was an exceptional host, very friendly and was even kind enough to make dinner one night. His house is new, nicely decorated and very clean. The neighborhood seemed safe and is in close proximity to Downtown and Natomas shopping areas. A great experience for my first AirBnB.
Mike
2016-02-27T00:00:00Z
I had an great extended stay and Q is a great host. The house is in a great location, and was perfect for exploring Sacramento.
Jake
2016-06-22T00:00:00Z
薩克拉門托, 加州, 美國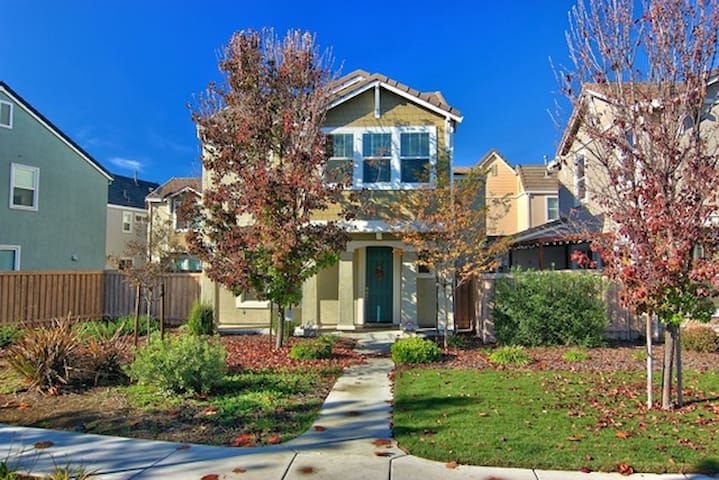 Beautiful, newer cottage in Sierra Oaks Vista neighborhood. With access to the river, bike trails, and only ten minutes from downtown, this rental is located near all that Sacramento has to offer. Cottage features full kitchen, washer, dryer, & great pool.
Space is large with a comfortable mediterranean vibe and lots of natural light. Gorgeous volleyball style pool is perfect for relaxing and lounging under the shade of an umbrella. Enjoy complimentary coffee and washer/dryer. Ping pong table and media room available at anytime to guests!
Neighborhood is very quiet with low traffic streets for walking. River is a quick walk and bike trails are just minutes away. Dozens of delicious restaurants and breweries nearby and downtown featuring Sacramento's famous farm to fork cuisine. CSUS located only a few minutes away.
We had a wonderful stay! Private, clean, and well appointed. We recommend this property and we hope to return!
Mike
2017-04-02T00:00:00Z
Great little guest cottage for one person or a couple! I will definitely put this place on my list of favorites for Sacramento!
Matt
2017-03-04T00:00:00Z
The private cottage was/is an awesome experience because it's separate, private, with its own kitchen, very comfortable bed, living room, and bath. Host's are extremely hospitable. Pool, ping pong table, and game room are great amenities. However, be forewarned owners are really good at pong. Neighborhood is in an upscale location in the pretentious midtown of Sacramento and is surrounded by outstanding dining and shopping. This is my first of three reservations here.
Scott
2015-10-05T00:00:00Z
Chara, and her family were lovely. My husband and I were able to just chill out and not worry about a thing. It was a great base of operations to explore Sacramento from. I'd happily stay here again when we're back in the area.
Kena
2017-01-15T00:00:00Z
This cottage was perfect for a weekend getaway! It matched its description perfectly, the home was charming and it was so nice to have a kitchen and washer and dryer, felt like home away from home. Chara was wonderful at getting back to us if we needed anything and was very helpful! I would highly recommend staying here to anyone in the Sacramento area.
Heather
2016-04-19T00:00:00Z
Charming, well equiped, and absolutely worth the money. Very close to hundreds of dining/shopping spots. The hosts are wonderful spirited and helpful. Thank you for this lovely stay!
Danielle
2016-03-15T00:00:00Z
I want to stay at a place like this everywhere I travel
Julie
2017-03-26T00:00:00Z
Loved the place!
Arundhati
2017-03-10T00:00:00Z
薩克拉門托, 加州, 美國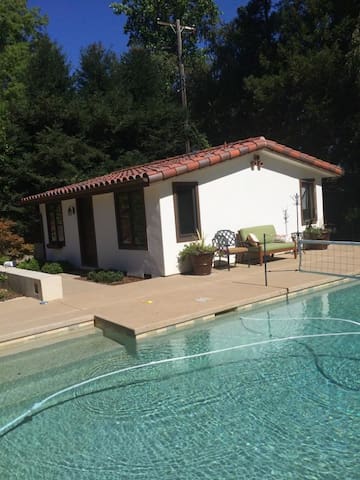 Nice house with remodeled bathrooms with energy saving skylight inside. Your room consists of a queen size bed with comfy bedding, a closet to hang your clothes, and a table to do your work. House is close to shopping malls and freeway access. Thank you.
You'll feel like home when you stay at my house. Your own bathroom with clean towels, shampoo and body wash provided. Complimentary bottled water in room.
HOA neighborhood
Jason's house is nice and very clean throughout. The room was comfortable, and he was accommodating. Great value for the place, and his communication is great. Can't go wrong with this place!
Derek
2016-12-04T00:00:00Z
Clean, comfortable, very friendly host. This was my first Air B experience and Jason made it wonderful. Definitely will book again when I visit Sac!
Miles
2017-03-26T00:00:00Z
The room was very nice Jason was kind and courteous
Mike
2017-03-18T00:00:00Z
Beautiful house, extremely clean & well-designed; Jason is a sweetheart and helped me out when I got lost. All other reviews are true: a great place & a great host!
Deborah
2017-04-02T00:00:00Z
Affordable, clean, comfy and safe. Jason and Jennifer were great hosts and woke up early to make my daughter breakfast and see us off. Good conversation too. I would definitely recommend staying here.
Alexandria
2016-03-07T00:00:00Z
Thanks Jason !
Dongdong
2016-06-05T00:00:00Z
Jason has one of the most affordable airbnbs in Sacramento and the place was very clean and tidy and quite. This was the perfect stay for me!
Jared
2016-09-25T00:00:00Z
We are from the east bay and needed to run some errands and visit family in Sacramento for the weekend and found Jason's place for a very affordable rate. Jason responded very quickly to all messages. Him and his wife were very nice and accommodating. We stayed out pretty late and Jason stayed up and waited for us. Very happy with our stay, and will definitely recommend to those who needs a place to stay when they visit Sacramento.
Gwen
2016-05-16T00:00:00Z
薩克拉門托, 加州, 美國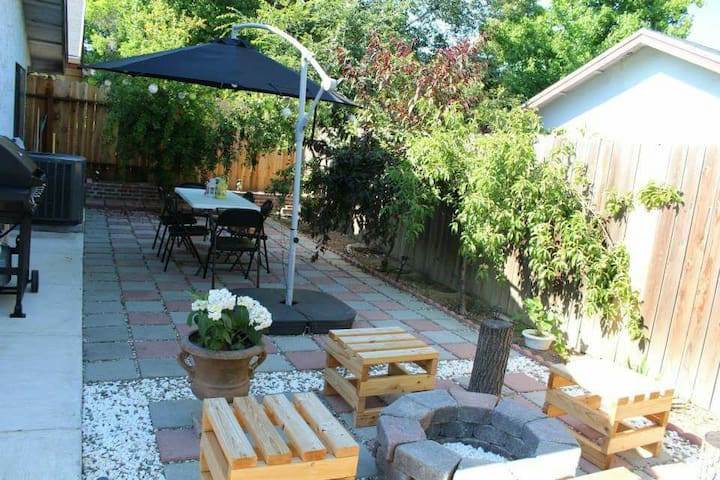 Quite neighborhood with easy access to all of beautiful northern California. 10 minutes to downtown Sacramento by car.
We have an urban farmstead with a large garden, Chickens, and a fish pond. Did I mention the fruit trees? The room is very Private with a private bath and entry hall. The neighborhood is safe and quiet.
We have no crime! Rent a car and all of the best of California is a day trip. Our neighbors are respectful of privacy, yet friendly.
Tasty treats and the warmth of a comfy home, add a welcoming smile and you have this suburban farm get-away. Vivian works hard to impress her guests and it shows. Her place provides both privacy and the feeling that you are part of caring family. Her award-winning granola gets a big thumbs up.
Rita
2017-03-09T00:00:00Z
Vivian and Brian are great host! They made me feel welcome. Communication was excellent, not too much but just what was necessary. Interaction with them is optional, I got to know Brian a little bit. I mentioned that the bathtub is not draining very quickly, it was fixed the next day!
Brian
2016-12-21T00:00:00Z
This is a place where I had my mother stay while visiting because of the yard ,,, she lives in AZ and misses the green beauty of a yard. She absolutely loved sitting out by the pool reading her book and having coffee in the morning. She enjoyed talking to the rooster and chickens for it was the only noise in the neighborhood - very quiet area. Mom is 74 and had issues with the shower and low bed, but it's not a problem at all for younger more adjile people.
Brock
2016-08-15T00:00:00Z
Very nice stay at Vivians place! She was so welcoming and helpful our entire stay!
Ronald
2016-11-24T00:00:00Z
Vivian and her husband were great hosts. They made my stay in Sacramento very pleasant. The room and bathroom were very clean, and their was plenty of privacy.
Domenico
2015-10-26T00:00:00Z
Vivian was very welcoming. The description is accurate: it is a private suite in a suburban farm with chickens. I applaud their efforts to have a working farm. The accommodations consisted of a room with its own entrance and also a door to the backyard. I appreciated a private bathroom next to the bedroom. Both the room and bathroom are in soothing colors - cool shades of blue and green. Vivian already had home-made granola in the room, ready for breakfast the next day. I was glad to be able to park in their driveway. Since I arrived after 8pm and had to be off for work around 9:30am, I did not get to explore the neighborhood.
Elaine
2015-10-06T00:00:00Z
Brian and Vivian were excellent hosts. The room was clean and cozy and it gave us all we needed for the stay. Brian helped us find our way around the city and recommended activities to do. They always made us feel welcomed.
Katelyn
2016-01-19T00:00:00Z
Friendly host, nice yard.
Andy
2016-07-13T00:00:00Z
薩克拉門托, 加州, 美國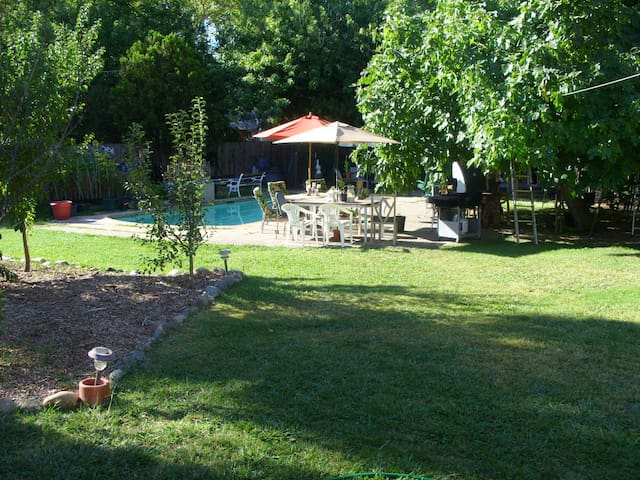 near famous Rodeo drive Penninsula hotel, Starbucks, shop center, tennis, restaurants, parks safe comfortable quiet most desired area in beverly hills Make an offer & come to beverly hills !
費爾奧克斯(Fair Oaks), 加州, 美國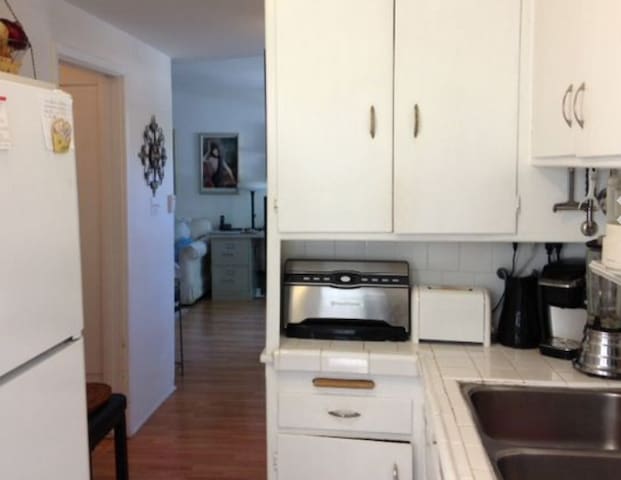 Our house is nestled in a quiet neighborhood with a serene outdoor space and a cozy, unique guest room. Being avid travelers, we've designed our house to reflect an international vibe. We welcome couples, solo adventurers, & families. Easy access to: - downtown Sacramento (10-15 mins) - neighborhood park & pool ($3/day) - American river trail for great runs/hikes/biking - Sac International Airport - Sleep Train Arena - In the more distant vicinity Napa, Lake Tahoe, San Fran, & more
- The guest room is on the side of the house above the garage. - Private, guest bathroom with shower. - The kitchen is in the middle of the house and can be accessed at any point.
- Cottage Park just south of our yard. - Neighborhood pool in park for exercise or cooling off ($3/day). - Friendly neighbors, will likely chat with you if you are enjoying some coffee on the porch.
It was a very good stay with Cait's place. She made us very welcome to her home. Room and bed were cozy, clean, and lots of space. Loved her hospitality.
Liziel
2016-11-27T00:00:00Z
Our first airbnb experience and it was great. Me and a couple of buddies came to Sacramento for a 2 day music festival. We were tired of staying at cheap hotels, so we decided to give Airbnb a shot. I reserved the room with a few months of anticipation. It was easy to book and i got to message the host any questions or concerns. When we arrived we were greeted warmly by our Cait. We were given a house key and went upstairs to where we would live for the next few days. The room was spacious, with 3 separate beds, a desk and chair, with its own ac unit. The colors and overall vibe of the house made it a very comfortable and relaxing environment. Immediately down the stairs was our own bathroom. It was very well-kept and clean. Cait, our host was very welcoming and made us feel like we were part of the family. We would wake up to hot coffee and breakfast downstairs. It felt like we were enjoying the quality service of an inn, but with the comfort and warmth of a home. We had an excellent time staying at Cait's Airbnb and strongly recommend anyone considering this as a place to stay to do it. If any of us return to Sacramento, we would look into staying here again.
Santiago
2016-10-24T00:00:00Z
Very nice place to stay!! Highly recommend to stay at their place.
Audrey
2017-03-18T00:00:00Z
Cait and Peter are great hosts, very friendly and welcoming. We enjoyed our stay at their home a lot. Excellent. Tasty breakfast. Would definitely recommend their house and would love to stay there again :-)
Jeanette
2016-09-27T00:00:00Z
Cait and her husband are a very polite and educated couple who received us very well ! The house is very cozy, and both bedroom and bathroom is exactly as described. The wifi is excellent, and the kitchen has all the cookware that you can imagine. Parking is easy, good location, awesome hosts ! We had a great time talking, cooking together and sharing different experiences. Her baby is so cute ! The one time we were unhappy was when we had to leave. Highly recommended !!
Fernanda
2016-10-29T00:00:00Z
Cait and Peter were super welcoming, great at communicating and helped our stay be an awesome one! Thank you for having us!
Mao
2016-09-19T00:00:00Z
This is a great home to stay in. It's quiet, comfortable, and a short commute to the American River and CSU campus. Coffee is available. I was able to store food in the fridge and have a private restroom with a shower right down the stairs from my upstairs loft room. Peter and Cait are well-educated parents with a delightful child and a behaved pet. I like everything about this accommodation. La Ly Hudge.
Laura
2016-12-04T00:00:00Z
This was a wonderful place to stay. My husband and I and our two small kids had a great time. The room was clean and comfortable and the kids had a blast going up and the down the stairs and playing in the beds. Cait & Peter were kind and hospitable throughout. We loved getting to know them a little bit and look forward to visiting again in the future. Highly recommend!
Alicia
2017-02-12T00:00:00Z
薩克拉門托, 加州, 美國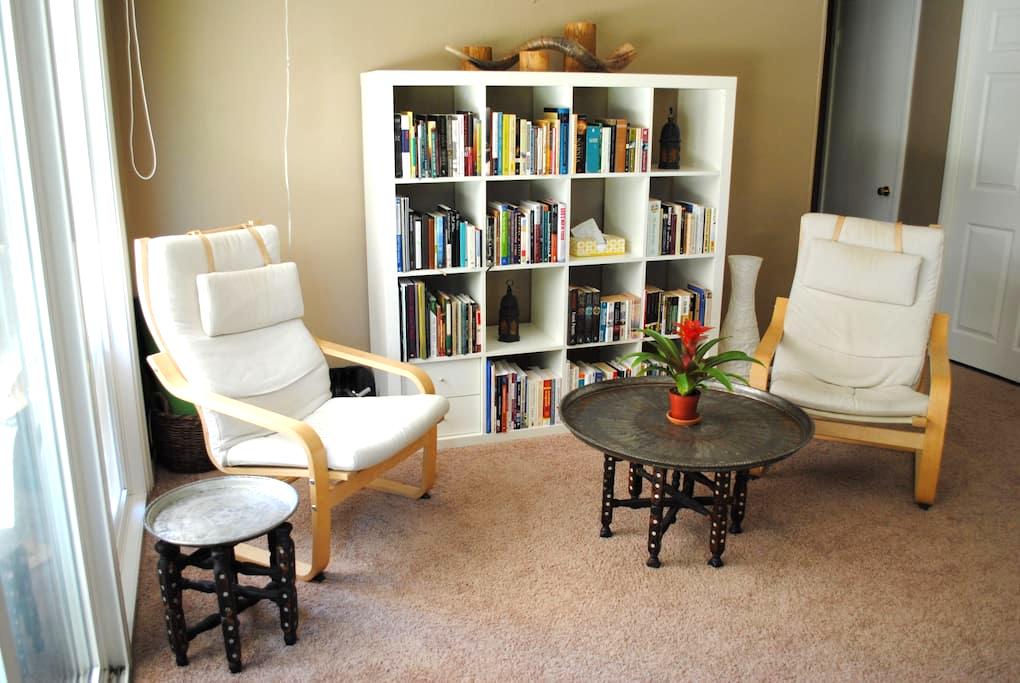 Welcome to our home where you will have easy 10 minute access to the Sacramento International Airport, 15 minute drive to the State Capitol, Historic Old Sacramento, and Downtown. We have provided modern comfort for you to relax while you visit. There are many large parks within a few minutes walk or bike all accessible by safe/clean paved trails. We have dozens of great restaurants a few minutes away including Thai, Filipino, Mexican, Chinese, Japanese and many more! We hope to see you soon!
Our space provides unmatched clean modern comfort in a very safe family neighborhood with unbeatable access to both the Sacramento International Airport and greater Sacramento area.
This is a very safe family neighborhood with great parks, schools, and shops nearby.
This is a wonderful place to stay! Dan enjoys the convenience close to the airport, the cleanliness of the room and bathroom. Dan has another night booked and appreciates the positive hospitality as well.
Marilyn
2017-04-04T00:00:00Z
Beverly's place gets an A+! Very clean, quiet, convenient and great hosts! Thank you so much! Dan enjoyed his stay in your home and appreciated the privacy you had available for both the bedroom and bathroom.
Marilyn
2017-04-05T00:00:00Z
Couldn't have asked for a more convenient location to the Sacramento airport! Comfortable room, private bathroom, and quiet place to stay. Great local places to eat nearby (I suggest Monsoon Burger!) and a 10 minute drive to the airport. Felt right at home before a long trip ahead. I'd love to come back next time I fly out of SMF.
Sarah
2017-02-13T00:00:00Z
Nice, clean room. Greats hosts. Very friendly and close to many of Sacramento's popular points of interests. I highly recommend Beverly's Airbnb. Great for a business trip or a basic, yet nice, place to stay and explore the city.
Roberto
2016-12-30T00:00:00Z
Beverly's place was very comfy and cozy! Also very clean. She responds super quick and is very helpful with every question I had.
Trinh
2017-03-19T00:00:00Z
I stayed at Beverly's place and left early for a flight at SMF. The room is cozy and warm. Beverly is sweet and the snacks in the room are great :)
Maggie
2016-12-13T00:00:00Z
I booked Beverly's place due to the close proximity to the Sacramento Airport and great value. Beverly was quick to respond to our request and allowed us to check-in late. Unfortunately our travel plans changed last minute due to airline delays and a missed flight connection. Although I wasn't able to stay this time, I will book Beverly's place again if flying into Sacramento. Beverly was very understanding as I kept her updated on our travel issues. Beverly is a kind and compassionate host, and I recommend booking her place!
Lauren
2016-12-16T00:00:00Z
This was our second time booking a stay at this comfortable Space. Hosts are very warm, Kind, friendly and considerate towards their Guests as evident from the "little things" they DO that make a significant feeling of "Welcome" towards their guests. Highly would recommend to others traveling in the area!!
Corazon
2017-01-03T00:00:00Z
薩克拉門托, 加州, 美國