Dans le point central à EVERYWHERE- RI, MA, NY, CT, comme abordable, accueillant et flambant neuf apt. Entièrement équipé et meublé, parking attribué. Tout est inclus, il suffit de mettre votre valise et ont une magnifique maison loin de la maison. Ne pensez pas deux fois!
The host canceled this reservation 48 days before arrival. This is an automated posting.
Caitlin
2016-04-10T00:00:00Z
Great location, very clean.... a hidden gem
Lance
2017-03-02T00:00:00Z
everything when ok, Joy make everything easy how to get there,place located on the right corner of the floor & very clean,thanks.
Rafael
2016-03-14T00:00:00Z
I rented this unit for a week. The owner was always available ans extremely helpful with all questions. Upon arriving to the unit it was clean and ready. Alot of ads state that the unit is fully furnished by this one was. It has everything you would ever need. Quiet building in a safe area. I would highly recommend this place to anyone staying in Fall River!
Patricia
2016-03-27T00:00:00Z
This place is perfect for 1-3 travelers. It's clean and cozy. Joy left water and candy out for us. Along with plenty of towels, blankets and pillows. She's one of the nicest hosts I've ever encountered. Definitely would stay here again!
Nadia
2017-02-20T00:00:00Z
Joy's apartment was just right for our weekend in RI. We added a third guest at the last minute and she was very accommodating and helpful with the addition. We also had to check out about 15 minutes late and she was helpful with that too :) It is right in the middle of Providence and Newport, which was perfect for our needs, but it is a bit off the beaten path for someone without a car. I will be back for sure!
Clare
2017-04-02T00:00:00Z
Joy is a great host and I highly recommend booking with her. She went over and above expectations to assist us with a last minute need!
Carol
2017-04-05T00:00:00Z
What a great stay! The apartment was exactly what we expected, no surprises, except for the nice surprise of a box of chocolates, cookies, and waters Joy left out for us upon arrival. The place was clean and inviting and Joy was a delight when it came to communications. Would definitely stay again!
Lara
2017-02-19T00:00:00Z
Fall River, 麻薩諸塞州, 美國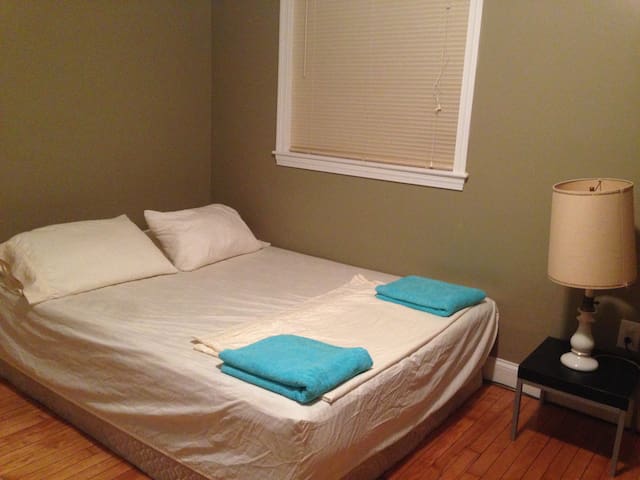 Ceci est un privé, appartement de deux chambres qui a WIFI, câble, couchage pour 6! Deux chambres! Un lit, deux jumeaux et un canapé-lit! Planchers de bois franc, comptoir de granite, appareils, bain, douche, cuisine moderne et des fournitures ... parfait pour un couple, seul, groupe de 3-6 personnes! Dans une heure de Boston, Cape Cod, Providence, Newport! Les attractions locales sont le cuirassé Cove, Ferry à Block Island, Fall River Heritage State Park et bien plus encore! Reserve maintenant!
Cette unité est située au premier étage et dispose d'un accès facile aux nombreuses attractions. Il y a un parking près de l'entrée pour une voiture.
This place was very comfortable and nice to stay with my friends. A place to ourselves and no one complained. It was nice
Sai
2017-03-19T00:00:00Z
Fall River, 麻薩諸塞州, 美國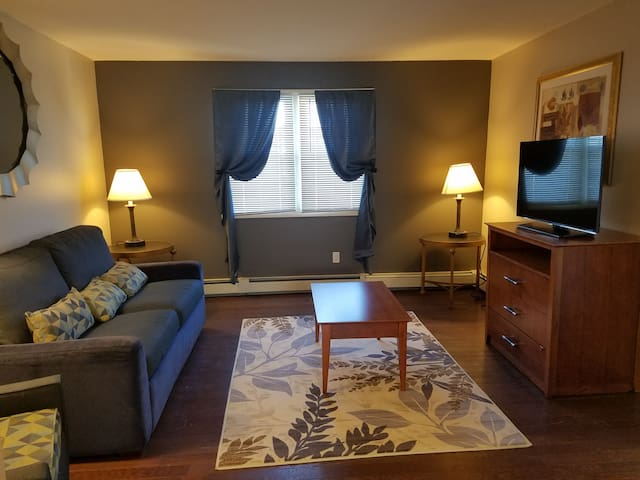 这家私人公寓是接近家庭友好活动,海滩和公共交通。我的地方是毛茸茸的朋友(宠物)友好。酒店的位置是在一个建筑群,在一个蓝领社区。 这是一个美丽的私人2间卧室的公寓..全部设施,包括器皿,铁锅,锅,微波炉,有线电视,WIFI以及更多。 从波士顿约1小时,从科德角(海恩尼斯)从普罗维登斯,罗得岛约30分钟约1小时。
Fall River, 麻薩諸塞州, 美國
这家私人公寓是接近家庭友好活动,海滩和公共交通。问我每周或每月的折扣! 私人2间卧室的公寓..全部设施,包括器皿,铁锅,锅,微波炉,有线电视,无线上网,现场洗衣和很多很多。 从波士顿约1小时,从科德角(海恩尼斯)从普罗维登斯,罗得岛约30分钟约1小时。
我们的目标是是你可以在该地区找到列表,以及如淋浴,床,冰箱,电视,微波炉,烤面包机,咖啡壶,锅/锅,餐具和方便前往餐厅提供必要的设施。
Beautiful space, nicely decorated and very clean. We had a lovely time. Only a 20 minute drive to Providence and 30 minutes drive to Newport. Only inconvenience was that there is no central AC, only a window unit in the living room. So it can get pretty warm in the rooms.
Jessica
2016-07-24T00:00:00Z
You couldn't ask for anyone better to be a host than Barbara. She was very thorough, on point and hospitable. The host responded to any questions and concerns in a fashionable manner and was great in following up. I definitely recommend going with Barbara.
Mohamed
2016-09-13T00:00:00Z
We have used several of Barbara properties and it is always a pleasure
Delaina
2017-03-21T00:00:00Z
I needed to stay in the area for business and this apartment was a perfect home base for my trip. Barbara was always quick to respond, accommodated all my requests (including a late checkout on the day I left) and was overall great to work with. The apartment itself was very clean and modern and was walking distance to a Dunkin Doughnuts, D'Angelos and a great Indian place called Big Bazaar. I would not hesitate to recommend this apartment to anyone staying in Fall River, MA.
Justin
2016-12-12T00:00:00Z
Check in process was a breeze, had no issues getting the keys even when arriving to the unit at a late hour. The apartment was very clean and had everything I needed for my stay. I enjoyed my stay very much and would stay here again if I am in the area.
John
2016-09-04T00:00:00Z
The place was great! Right in the middle of where we needed to be. It was clean and Barbara answered all of my questions in a very timely manner!
Amanda
2016-08-15T00:00:00Z
Barbara's place is a very clean and easy to access. At first I was a bit skeptical about the location but the apartment is very nice and clean. Parking is an issue as we had someone park in our assigned parking through out the trip. Just be prepared to park on the street. Had it not been that I was traveling with a small child this would have been a non issue. I also would recommend that if you are traveling with small children they are conscious of neighbors. My daughter was well aware that we have neighbors bellow as you can hear them and vice versa. Overall we had a good experience and would recommend the stay.
Denise
2017-03-26T00:00:00Z
I had a good stay and the host was great.
Ray
2016-10-31T00:00:00Z
Fall River, 麻薩諸塞州, 美國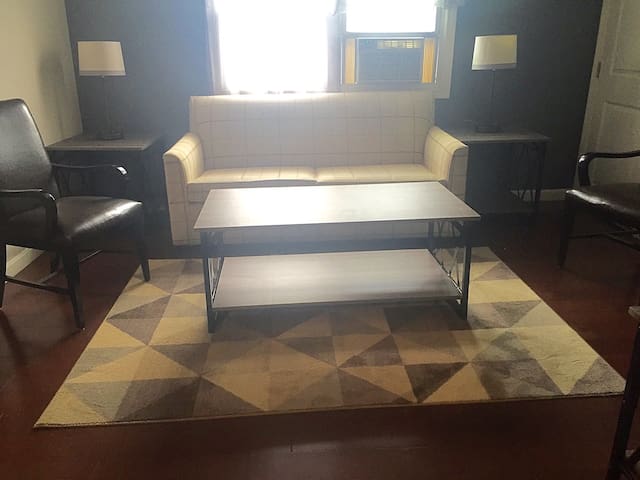 Awesome private bedroom with a great location. 3rd FL
Sam was super nice and a great host. The room smelled very strongly of cleaning products.
David
2016-11-07T00:00:00Z
Sam was very welcoming, very communicative, although I did not get a chance to meet him face to face.
Ken
2016-10-24T00:00:00Z
Great. Just as advertised
Nicholas
2016-11-28T00:00:00Z
Sam was great and responsive. The place was comfy and clean. Totally recommend it :-)
Daniel Heriberto
2016-10-08T00:00:00Z
The room is exactly what I expected. It was very clean and comfortable. You can clearly hear the highway but that didn't bother me.
Rachel
2016-09-24T00:00:00Z
Sam was very responsive and gave a good tour to welcome me to the apartment.
Jeff
2016-11-06T00:00:00Z
Great location, Sam was very friendly and professional the room was clean, cozy and the little fridge was a plus Thank you
Pedro
2016-10-10T00:00:00Z
Good Place. Would Recommend
Michael971
2016-11-04T00:00:00Z
Pawtucket, 羅德島, 美國
Great Sunny second floor apartment in a two family home. Close to transportation, downtown Providence, Brown University and RISD. A short walk to shops, restaurants and a tree lined boulevard. There is a garden in back with an area for dinning, relaxing and grilling. The neighborhood is one of the most desirable in the area and very quiet.
Pawtucket, 羅德島, 美國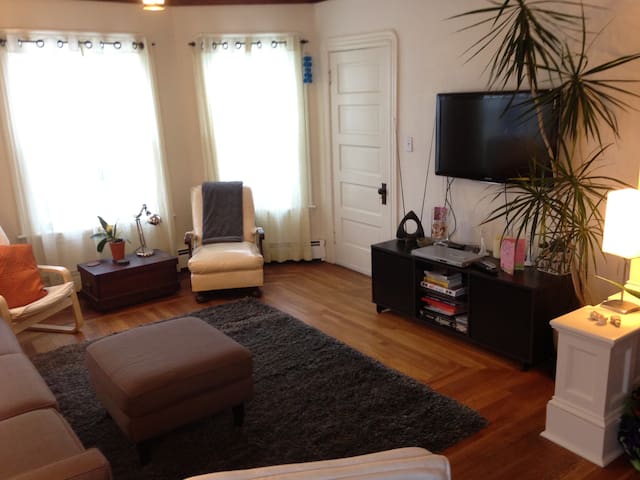 My place is close to farmer's market, Blackstone River, Hope St marketplace and restaurants, 10 minute drive to the West Side, Brown University, RISD, and downtown. It's a great home base for visiting colleges or checking out Providence in the summer. This light, airy apartment is the first floor of a house. It is super cozy and welcoming and includes a back yard with a grape arbor and seating. My place is good for couples, solo adventurers, business travelers, and families (with kids).
Liz place was great. We really enjoyed staying at her place. We really like the diner near her place. And next year if we go back to see anorher show we would stay there again
stephane
2016-07-26T00:00:00Z
Host (Liz) very welcoming and an excellent communicator. Things were exactly where she said they would be. The space was open, full of plants and tea! Liked the garage space for my vehicle. Clear house rules made it very easy.
Naomi
2016-07-31T00:00:00Z
Liz's place was great. Pictures and description are accurate. We really enjoyed our stay at her place. Around down the street is a famous old diner that serves up a good greasy diner breakfast. We'd stay again if we were in the area. As a coffee drinker and a yogi, this place was a good fit.
Austin
2016-07-20T00:00:00Z
This place is really beautiful and homey. Tons of plants, great kitchen overall super comfortable. Liz was a great host. She left very detailed instructions and was very helpful and easy to reach. Loved it!
Maxe and Diana
2016-07-11T00:00:00Z
Liz was a great host! Very warm and welcoming. Great house and location near Hope Street. Would definitely recommend.
Mary
2016-08-29T00:00:00Z
It is just as pictured. Love the décor with all the small plants. Gives me some ideas for my new house decoration. :) Though Liz was not available in person, she was very responsive. Everything we needed was available to us and the meditation room turned out to be quite of use!
Lucy
2016-07-15T00:00:00Z
Great place .
Raynique
2016-08-24T00:00:00Z
Enjoyed the stay immensely! The only minor issue was the presence of insects in the house.
Vikram
2016-07-17T00:00:00Z
Pawtucket, 羅德島, 美國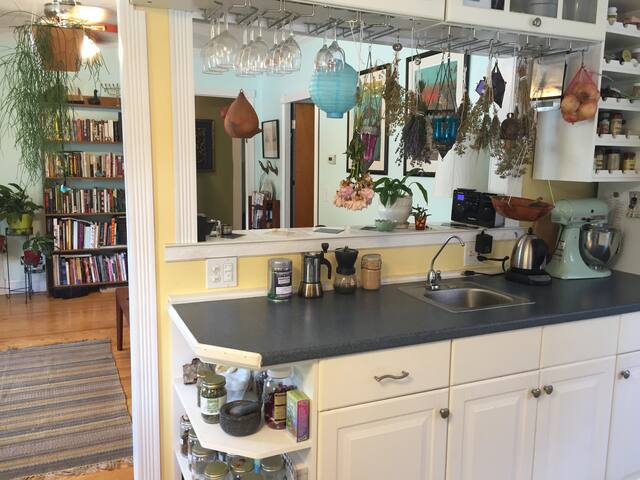 Our home is close to Brown University 2.5mi and other area Universities only minutes away. The Hope St farmers market and Blackstone Boulevard a short 0.5mi walk. Wonderful restaurants including the famous Modern Diner 0.5mi. Waterfire Providence and the Pawtucket Redsox only a 10minute drive away. You'll love this accommodation because of the location, people and local amenities. This apartment is suitable for couples, friends, solo adventurers, and business travelers.
This is a nice, comfortable and very spacious first floor home. Our adult children and friends love to use it on their visits from NY. It would be great for a family to visit their student at one of the several local universities or for a business / medical professional to stay close to the area Hospitals. This apartment has been newly furnished and painted. The décor is an eclectic mix representing the personality and history of our state. The two brand new temperpedic queen beds are extremely comfortable, especially if you like your bed a little firm but not hard. Linens and blankets used are only ones we would sleep on ourselves. There is a closet with hangers, a dresser and mirror in each room. The Kitchen is fully equipped including a coffee pot with everything you need to make a pot as soon as you arrive, and the refrigerator has a full Brita of ice cold water ready. We list the house sleeping 4. That's four people in two nice Queen beds, the couch does not fold out and for safety we are not permitting inflatable mattresses. Both bedrooms have doors for privacy, one bedroom is next to the bathroom/eatinkitchen and the other bedroom is off the main dining room. Things to be aware of: The house is a little older so the steam pipes make a slight hiss once and a while. Air conditioning will be provided with window units. It's a very quiet neighborhood with nice neighbors therefor we cannot allow any parties or activities that disturb or disrespect our neighbors. Quiet hour begins at 930pm.
Calm, safe, pretty residential neighborhood with a famous diner (URL HIDDEN) within walking distance. In addition (really good Indian, Japanese, vegetarian vegan, American and "wurst" restaurants, great bakery, pan-Asian and Portuguese tapas place, Italian comfort food, great ice cream, cafes, and famer markets all a 5 to 10 minute walk away. A 5 -10 minute drive will open up all Providence and Pawtucket has to offer including Waterfire (URL HIDDEN) Federal Hill the "little Italy of RI" (URL HIDDEN) and Red Sox AAA affiliate Pawsox (URL HIDDEN)
Pawtucket, 羅德島, 美國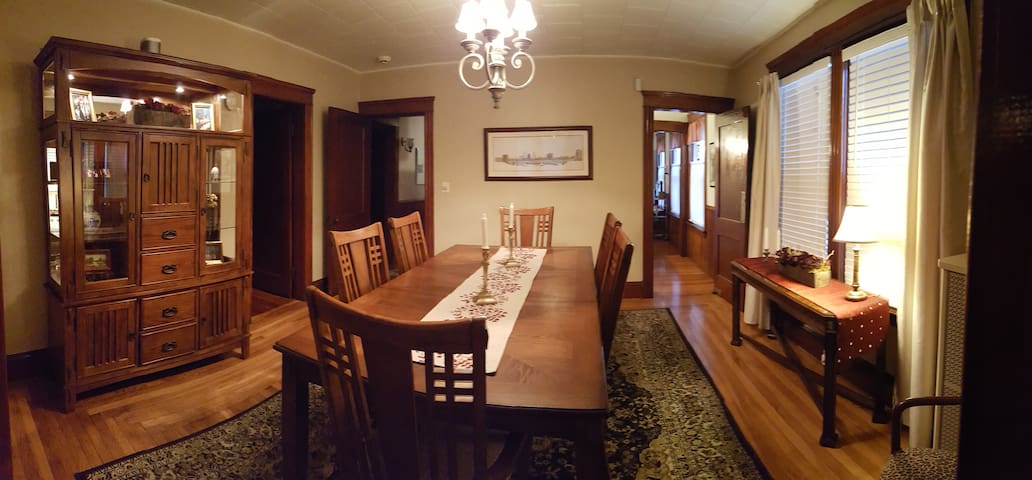 Lounge in the backyard, catch a Pawsox game, tour slater mill - the birthplace of the industrial revolution, walk through slater park, or tour local breweries. There's plenty to see with trendy restaurants minutes away. We are 10 minutes to the city of Providence, 20 minutes to TF Green Airport, 40 minutes to the beaches of Newport & 40 minutes to Boston. Enjoy everything the ocean state has to offer from the comfort of this studio apartment in the darlington neighborhood.
Jenn and Ray are wonderful, friendly, welcoming and attentive hosts. My two Australian cousins and I spent a restful night here as I was showing them some of the area they were visiting for the first time. It is easy to find, in a quiet and safe residential neighborhood, close to Providence, Newport and Boston areas. The spacious studio is beautifully appointed with artistic and personal flourishes, everything you could need, and extra treats such as special soaps, homegrown berries, chocolates, homemade jams and sweets. Sleeping arrangements were quite comfortable for three adults, two sharing the bed and one on the couch. The back garden should win an award for beauty, amazing creativity and ingenuity. Thanks for a wonderful stay!
M
2016-06-25T00:00:00Z
Jenn and Ray have a wonderful getaway spot in Pawtucket. We needed a place to stay for the night, and we got much more. This is the first AirBnB I've stayed in that is an actual "BnB." Jenn provided breakfast (fresh fruit, yogurt, cereal, and more, all thoughtfully laid out in the fridge for us upon arrival). She responded immediately to any questions. And the place itself was cozy and clean -- we felt recharged when we checked out. I highly recommend staying at Jenn and Ray's place.
Beth
2016-09-25T00:00:00Z
Jennifer and Ray were the best of hosts! The key was in a lock box when I arrived and this basement apartment was just as described only better! It was everything I needed plus some. Jennifer has thought of everything. Is it raining? No worries there's a nice big umbrella right there. Forget a shower cap? No problem. The breakfast tray was lovely. The bed was comfortable. The kitchen was well stocked. Great for an individual or a couple. I work at Hasbro so it was super convenient to walk to the office! Highly recommend!
Tanya
2017-03-31T00:00:00Z
I appreciated everything that they did for us. Early checked in, fantastic breakfast, tips of places where to go. Always willing to help in anyway possible. Jenn is a great host.
Diomaris
2016-08-13T00:00:00Z
This was our first experience staying at an Airbnb and we must say Jenn has set the bar high! Our stay was wonderful. The attention to cleanliness and detail was spot on. It was also a treat having morning coffee in her beautiful back yard! We felt so at home and relaxed. Thank you Jenn for sharing your lovely home and making us feel so welcome.
Luann
2016-11-20T00:00:00Z
Jennifer made us feel very welcome and was super nice, however, the apartment is listed as a private place to stay when it clearly is not. The apartment is in their basement and Jennifer and her husband live upstairs, but seemed to "check in" on us multiple times over the 2 days that we stayed there. Probably would have stayed somewhere else if we knew that was the case.
Andrew
2016-07-10T00:00:00Z
Jennifer and Ray have a very comfortable basement apartment. Although we did not expect it, they provided a delicious breakfast of fruits, cereals, breads and OJ, as well as a number of snacks. Ray checked in to make sure we had everything we needed, and to answer any questions we had. At the last minute, we wanted to stay in the Providence area for an additional day, and we were disappointed that the apartment was already taken. We would love to stay there again for future visits to Providence.
campbell
2016-09-04T00:00:00Z
Jennifer sets a high bar for other AirBnB experiences! I visited Pawtucket for a New Year's tango celebration, and while my wonky hours prevented me from meeting her, she was a perfect hostess, communicating promptly through messages when I had questions. The apartment itself was immaculate and so very comfortable, with every conceivable touch like cookies, chocolates, juices, muffins, coffee, tea, cereals, fresh cut flowers, and more. This is a hidden treasure for anyone looking for a comfortable weekend getaway or business trip hideout. I will be back for my next adventure in Pawtucket/Providence, and highly recommend it to my friends.
Julia
2017-01-02T00:00:00Z
Pawtucket, 羅德島, 美國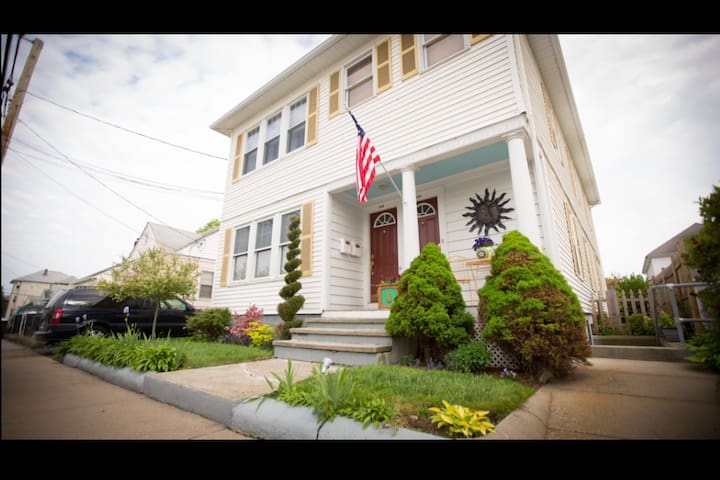 Conveniently Located apartment in 100 year old 2 family home. 3 bedrooms, 3 queen beds. 1 shared bathroom. Kitchen/dining & living room. 26" TV in living room has ROKU with HBO GO, Showtime Anytime, and many other viewing options. Off street parking. Host lives upstairs.
The apartment is accessible 24 hours per day via keyless entry. Every guest booking receives their own unique code. 3 bedrooms: 3 Queen beds (2 new as of 12/2016, 1 new 1/2017) 1 Shared bath kitchen, dining & living room Off-street parking Patio & Gardens (in season) Coffee maker (coffee, sugar, mugs & to-go cups available) Amenities: Shampoo, body wash Linens Luggage racks
Safe, quiet neighborhood - one of the safest in the Providence / Pawtucket area. Walk-able to many great restaurants & bars, shopping, gyms, Hope Artiste Village, Summer & Winter Saturday farmer's markets, laundromat, Blackstone Blvd, Swan Point, and many parks. Approximately half way between downtown Providence and downtown Pawtucket. Convenient to I-95.
Wonderful host and great location just a few blocks north of Providence. I arrived late and got really turned around. Loren helped me navigate my way to his place, welcomed me warmly, and directed me to a nearby place where there was great live music and I was able to get dinner. I really enjoyed the chance to chat with Loren the next morning and learned more about the neighborhood and got some great suggestions for exploring nearby. There's a lot to see and do in the vicinity and I hope to return some day in warmer weather and to enjoy that lovely garden!
Laura
2017-01-13T00:00:00Z
Host was friendly and was conscientiously working to have flat well-equipped, with some nice hotel-like touches. The two beds and bedding were new and very comfy (note that the third bed is an air mattress, but it was fine as those go). The house and immediate area are not fancy but quiet and comfortable, and there is a lovely garden out back. Easy walk to park, cafes, restaurants, etc. This worked out well for our group and we would stay again.
Megan
2016-12-29T00:00:00Z
Great place to stay. Clean, great price for multiple people, and a very friendly host.
Bryce
2017-01-07T00:00:00Z
Pawtucket, 羅德島, 美國
Our place is close to Pawtucket center, public transport to Providence RI or Attleboro, MA. You can easily get to the train, so a visit in Boston is always a great day. The city center of Pawtucket is close, with an incredibly good Chinese restaurant and a cute park area around the river. We are conveniently located next to I-95 and the airport. You'll love our place because of the high ceilings and the coziness. Our place is good for couples, solo adventurers, and business travelers.
The room is part of a two-bedroom apartment, my husband and I use the other bedroom and lead busy lives as working professionals. This beautiful place is created from an old mill which leads to great high ceilings and central air. We want you to know that there is no ceiling separating the two bedrooms and the living room due to the central air. It gets warm/cold really fast, but it has quite a humming noise to it.
Across the street, there is a small supermarket that sells almost everything you need.
Very sweet, friendly couple and kitty. Room was clean, bright and airy.
Alicia
2016-11-27T00:00:00Z
Apartment was clean and airy and light filled as described. Tabea and her husband were perfect hosts. Very cool room in a repurposed mill.
Bill
2016-11-06T00:00:00Z
I had a really good time at Tabea's place. The apartment is really nice inside and their cat is adorable. I had no problems at all. It is really close to Memorial Hospital which was great for me. The apartment is an old factory turned to be an apartment building. They suggested me places to visit in the area. Thank you
Facu
2016-12-10T00:00:00Z
Clean room, comfy bed, friendly hosts. Very quiet (except when the trains went by, but I like that). Good value for money.
Grace
2017-03-12T00:00:00Z
The apartment is just as pictured and super clean. Parking is easy. Like most lofts, the walls do not reach all the way to the ceiling so, acoustically, there is no privacy although, otherwise, the room is perfectly private and Tania and Jason are respectfully quiet. They are great hosts; they made me feel quite welcomed.
Donald
2017-03-03T00:00:00Z
Tabea and her husband were both extremely welcoming and lovely to chat with, I had the best shower and nap when I arrived after travelling! Room is quiet, and has ample space to spread out, the apartment is modern and lovely, lots of light, and their cat is totally adorable and friendly, would stay there again - thanks for having me. Tabea met m
Tamara
2017-03-25T00:00:00Z
Clean, comfortable place. Close to downtown Pawtucket but quiet at night. Tabea is great. She was very accommodating when my check-in got delayed. Very friendly. Everything was just as described. Recommended!
Paul
2017-03-05T00:00:00Z
Pawtucket, 羅德島, 美國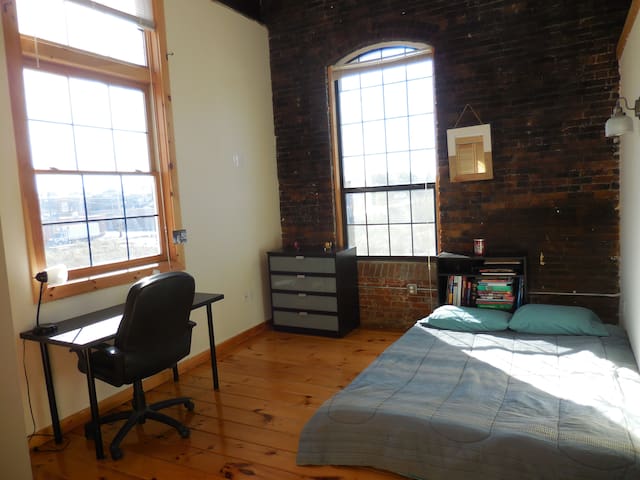 Awesome private bedroom with a great location. 2nd FL
This site is a very good value.
Michael971
2016-10-14T00:00:00Z
Sam was kind to us and made staying at his place very easy. Thank you for everything!
Julian
2016-10-26T00:00:00Z
Sam is very friendly and fast in response. Note that the highway is very close. If that doesn't bother you it is a good place to stay. Price and value match.
Henrik
2016-10-30T00:00:00Z
The room was not the same as the picture. Forgot to give me keys to the house and got locked out. Froze to death as there was no heat and forgot to mention the blankets were electric. He just needs to communicate better...and not give the room in the picture.
Chase
2016-10-23T00:00:00Z
Sam was a great host. Accommodations were just as described. Highly recommend.
Solomiia
2016-10-28T00:00:00Z
Pawtucket, 羅德島, 美國
My place is close to the city center, parks, art and culture, great views, highway 95 North. You'll love my place because of the location, the people, the outdoors space, and the neighborhood. My place is good for solo adventurers.
Pawtucket, 羅德島, 美國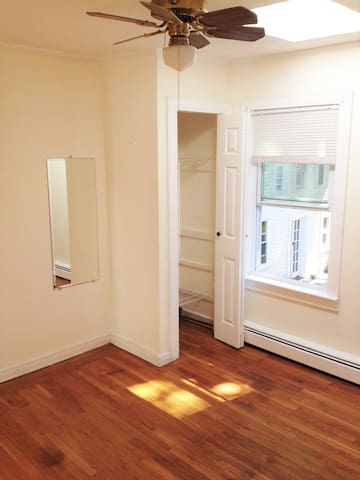 Have a private room for rent,quiet neighborhood, of the street parking, clean environment, minutes away from the beautiful attractions of the city
Pawtucket, 羅德島, 美國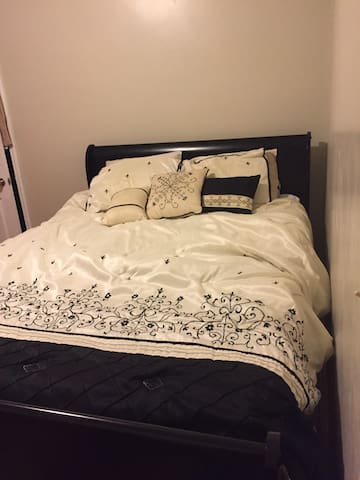 Moved into this space when some elbow grease was required. I'm renovating and updating it as time and money allows. It's simple, but I can offer you a clean, safe, no-frills place to lay your head. As a traveler myself, for the listed price, I'd consider this place a good find. The neighborhood is lively, I've got FIOS internet, and upon request I can make a mean cup of coffee in the morning. (For those who may have knee issues, bedrooms are on the 3rd floor, so lots of stairs!)
Simple accommodations with a comfy full-sized bed for a single occupant or couple, with an air mattress added for 2+ guests. I can't promise much beyond cleanliness, internet, coffee, and a place to sleep, but that I'll offer in plenty. I'm a traveler, and I've got this room set up where I'd be pretty happy with this price. This is a 4 bedroom apartment, with 3 bedrooms available for guests at any given time.
Oh man, we're in the heart of Providence's most Italian neighborhood. You're literally a one-minute walk to Atwells Avenue where you can bounce from Italian cafe to Italian cafe. Beyond that, we've got at least 25 restaurants, 12 bars, and 14ish cafes in a 10-minute walk. Also, you're a 15-minute walk from downtown Providence. Side Note: If you're here for Brown University; it's on the East Side. That means a 25-minute walk from here or a 10-minute cab ride.
great host very friend would stay again
Derek
2016-10-16T00:00:00Z
Second time staying at John's place. Again everything about the stay was great.
Corey
2017-03-01T00:00:00Z
John was easy to very contact, and was very accommodating. He provided a fan and a heater for my room because the weather was unpredictable, provided me a parking space, and brewed me a cup of coffee early in the morning before my interview. Thanks John!
Sarah
2016-09-29T00:00:00Z
We are not stay there.
Joey
2016-09-05T00:00:00Z
The house is as described. An in-progress labor of love. What the place lacks in finishes, John more than makes up for with hospitality, great recommendations, and wonderful conversation.
Paul
2016-09-16T00:00:00Z
The listing description was accurate, the host was very kind and welcoming, and everything was clean, organized, and super comfortable.
Tyler
2016-10-03T00:00:00Z
Lovely place, in the middle of being renovated but very organized and clean. John is very nice, super helpful and a delight to talk to. The room itself is private, there were plenty of warm heavy blankets which I loved. The bed was very comfortable and my name was on the door, and a welcome note on my table. You might have to wait for the bathroom but not long. I enjoyed staying there so much I booked it again next week!
Courtney
2016-09-13T00:00:00Z
Great host. Easy to find and near stores. Nice and quiet room.
Ming
2016-11-25T00:00:00Z
普羅維登斯, 羅德島, 美國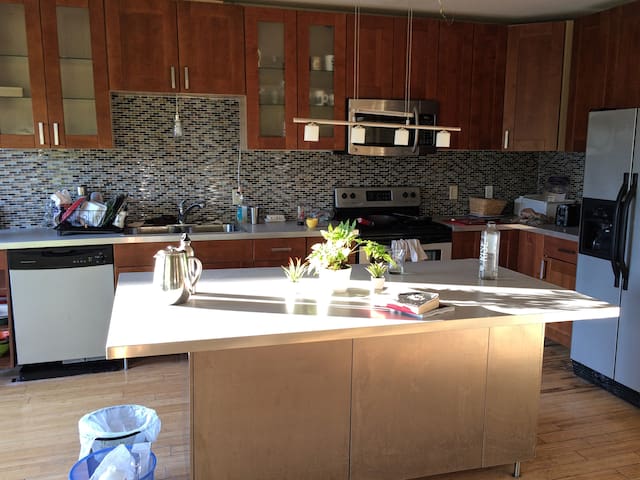 A great landing pad for your visit to Providence, close to lots of great cafes, bakeries, bars and event venues, and easy access to 95/195. Our beautiful, sunny second-floor apartment features a spacious kitchen with granite counters and island, custom cabinets and stainless appliances. Enjoy great views from the balcony, which overlooks Providence's 'Little Italy'. Shuttle bus nearby to downtown, Brown/RISD campuses. Host lives next door to help with any needs!
Benjamin's apartment was the perfect getaway for us! Such an adorable, cozy apartment set in the Italian side of town. Benjamin was extremely helpful in giving us recommendations on restaurants and how to get about the city. If we needed anything or had any questions he responded to our messages right away. We are definitely keeping this spot in mind for future trips to Providence!
Jess
2016-12-18T00:00:00Z
What a fantastic spot! We stayed at Ben's place as a quick pit stop on our way north. Being from around the Providence area I was very excited for the chance to show some friends this special town, and was thrilled with Ben's perfectly located apartment at such a great price. Ben met us at the place and had reserved a place right outside the apartment for us to park. The place is very quaint, clean, and spacious. The kitchen is recently renovated if you want to use the space to cook, we walked half a block to the restaurant packed main drag. Ben was a very accommodating and relaxed host. He gave us some tips on low-key bars in the area and chatted with us about the history and culture of the area. The place is on Federal Hill, a restaurant and bar filled area, and a short walk from downtown. We had a great trip and will definitely be checking out Ben's place again for our next Providence stay!
Liz
2016-12-03T00:00:00Z
Great hosts, delicious apple pie :) Beautiful apartment and very comfortable and clean.
Nicolas
2016-11-26T00:00:00Z
Ben was super! Apartment is fabulous, perfect location and there was so much attention to detail...fresh flowers, a nice assortment of toiletries, bowl of fresh fruit, cereals and milk and fresh ground coffee. One of the best airbnb's we've ever stayed at - and we stay a lot.
Wendy
2017-04-02T00:00:00Z
This place was great for a quick one night stay in Providence. My friends and I were in town for a friend's going away party and thought it would be best to book a spot overnight so we weren't driving back home. This place is conveniently located in Federal Hill near a ton of restuarants within walking distance. Benjamin was super communicative via text before arriving. He gave us a quick tour of the apartment upon check-in and even provided us with an overnight pass for our car. The furniture was all super cute and fit in very well. Although we did not use any pots or pan, they were supplied as well as plates and cups. There was free wifi provided. Overall, lovely stay.
Fani
2017-01-29T00:00:00Z
Benjamin's apartment was perfect for our needs. We came down for an afternoon, and we're able to drop our stuff off early while they were still doing a bit of cleaning, which was very helpful. Easy walk downtown, and had no problem finding a parking spot nearby.
Ross
2017-02-20T00:00:00Z
Would not hesitate to stay here again. VERY clean, comfortable, a great value, no surprises.
Bob
2017-03-08T00:00:00Z
Thank for being a great host for us. Such a nice host and you've prepared most of things that we needed. Also, 3 of my friends were satisfy to your generous hospitality. Highly recommended!
Misael
2017-01-05T00:00:00Z
普羅維登斯, 羅德島, 美國
This cozy and sun kissed 1BR apt located in the heart of Wayland Sq. is a walk away from Brown University, bookstores, cafes and boutique restaurants. It boasts a tempurpedic full size bed and a memory foam futon that easily sleeps 3 people total.
Hardwood floors filled with plants and natural light that will welcome you and make you feel refreshed.
Wayland Square is a popular and hip neighborhood where you can find everything needed from banks to drug stores and bakeries to upscale shopping and dining options. Enjoy a leisurely walk or run down Blackstone Blvd 5 minutes away. Reach the heart of Brown's historic campus in a 10 minute walk.
Great stay thanks so much!!
Harriet
2017-03-19T00:00:00Z
Oscars place was great , great location , spacious, lots of natural light , clean , and a great price . Would highly recommend it as its close to a lot that the city has to offer most which is walking distance . Oscar himself is a awesome host , easy to communicate with and very helpful and nice. One of my best hosts yet
Vincent
2017-02-25T00:00:00Z
Oscar's place is great. The neighbourhood is walkable and there's lots to eat and see around
Adwoa
2017-03-05T00:00:00Z
Oscar was a great host! Stayed out of our way, while still making sure to accommodate all of our needs. Wayland Square is a great area of Providence I had never experienced previously. There were many walkable restaurants and shops. Would stay again in a heartbeat!
Meghan
2017-03-09T00:00:00Z
Oscar is such a great host. The place was pristine. The natural light in the living room was by far the best part of my stay.
Joey
2017-03-16T00:00:00Z
His place was so clean and had pretty much everything we needed--comfortable bed, soft towels, good water pressure, coffee-- what else do you need? :) I guess the only thing I wish he had was wifi but he was clear about not having that set up yet. The apartment is about a 20 minute walk from downtown but it's fairly close to Brown and there are places to eat nearby. For the price, I think the location was great.
Micaela
2017-02-20T00:00:00Z
Nice, clean place that is located in close proximity to Brown campus. Oscar was great to communicate with. Highly recommend.
Nick
2017-03-23T00:00:00Z
The place was as described. Very spacious and bright for 2 people. Location was great since it was no more than a 10-15 drive to everywhere we had to go.
Danny
2017-03-13T00:00:00Z
普羅維登斯, 羅德島, 美國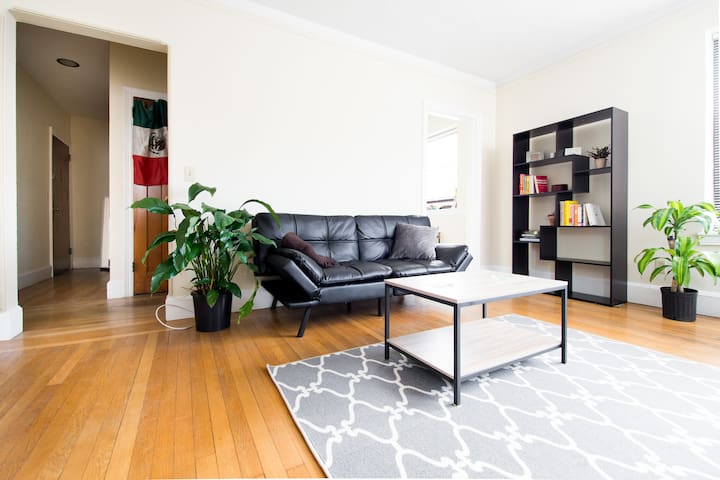 Fall River - Airbnb
:
在

230

位房客的評價中,平均評分為

4.85

星(滿分為

5

星)
輸入日期以查看總價格,包括其他費用,可能會加收稅費。