Great stay! the place was exactly as described and check in/check out was a breeze!
Kevin
2017-02-20T00:00:00Z
Cindy's place was exactly as described. It was very clean, cozy and perfect for a quick getaway. She left snacks and drinks in the fridge for us, offered tips on activities to do around Greenport, and was very communicative. Thank you for a great stay, Cindy!
Maggie
2017-01-04T00:00:00Z
The Jewel is a wonderful place to stay. It's very spacious, but also cozy. Cindy was so kind, and even took the time to leave snacks in the fridge! I felt right at home, and didn't want to leave when my trip came to an end. This is definitely the perfect place to stay if you're looking for something that is quiet, but also walking distance to the town.
Kaycee
2017-01-14T00:00:00Z
We loved our stay in the studio. The sun shines in so beautifully in the morning with our morning coffee. It is a lovely and cozy studio in walking distance to Main Street and Front Street.
mariann
2017-02-26T00:00:00Z
Cindy was responsive and hosted a beautiful floor in her home that is central to Greenport with easy access to the town in a nice part of the neighborhood. Quick answers, easy check in, local (URL HIDDEN) was a pleasure and recommend with confidence. The Apple TV with Netflix, etc was a nice added touch!
Jesse
2017-01-07T00:00:00Z
The apartment was beautiful and so clean! We had a very comfortable stay and Cindy was extremely acclimating and thoughtful, leaving food and drinks for us as well! Definitely recommend to anyone and will definitely try to stay there again when returning to Greenport!
Aine
2016-10-16T00:00:00Z
Perfect. Exceeded expectations. Cindy was accessible and made sure we had everything we needed for a comfy and delightful stay - from drinks and snacks to fluffy white towels and choicefully selected toiletry brands. The apartment is simple but very clean, light and spacious in feel. We will stay here again!
Alexandra
2017-01-15T00:00:00Z
Cindy's place was great, everything was exactly as described and the space was immaculate. Cindy even stocked the fridge and cabinets with some extra beverages and snacks which was very much appreciated. The location was perfect, just a short walk to town or the wineries. Looking forward to staying at the Jewel next time I'm on the north fork!
Kristen
2016-10-23T00:00:00Z
格林波特(Greenport), 紐約, 美國
Komfort und Wärme erwarten Sie in einem großen Haus in der Nähe alles! 2 Minuten zu Fuß zum Transport, der Innenstadt von Restaurants und Geschäften. 5 Minuten zu Fuß zum Strand.
格林波特(Greenport), 紐約, 美國
After sightseeing on the North Fork it was delightful to come "home" to this "ideal spot in seaside Greenport". We enjoyed entering the cool, light and contemporary open design of the house. The bathrooms are modern and comfortable with beautiful fixtures. There were clean towels and comfortable beds. The kitchen is large, light, modern and easy to use. Our host provided a bottle of wine when we arrived and a list of House Rules and restaurant recommendations. We enjoyed walking around the charming neighborhood. It was very easy to relax and feel comfortable every day we were there.
Marlene
2016-08-16T00:00:00Z
This is likely the nicest house that I've ever stayed in via AirBNB. The house was gorgeously renovated, the location was perfect, and communication was easy. Hopefully it will be available later in the summer for a return visit!
EJ
2015-05-04T00:00:00Z
We enjoyed Judie's and Steve's house in Greenport during a sunny week. Everything was as described and even better. The pictures don't do justice how practical the house is at least for 2 couples and how great for example the terrace is. Perfect for outside breakfasts. The location could not be better, everything what Greenport has to offer within a walking distance. And in our opinion Greenport is one of the ideal locations to be in eastern Long Island. The best town for shops, restaurants and just generally walking around. In the vicinity you have the wineries and beaches. And it is not too far away from the bigger beaches on the southside. A very straightforward and fast check-in and -out approach and Judie and Steve were always there in case of questions. Overall an extremely positive experience and can be recommended anytime.
Jaakko
2015-08-29T00:00:00Z
This property is absolutely beautiful, comfortable and centrally located in Greenport. It is a 3-5 mins walk to the Greenport village center, parks and shelter island ferry. The house is extremely comfortable, kids friendly and enjoyable for adults. Would highly recommend it for anyone visiting Greenport.
Ankit
2015-05-23T00:00:00Z
We loved staying at Judie and Steven's! The house was exactly like the photos, beautiful, very clean, spacious. The hosts were so generous by leaving a bottle of local wine. Very short walk to the lovely shops and fabulous restaurants in Greenport, and ferry to Shelter Island. I would definitely stay here again and recommend it to my friends.
First name
2015-08-15T00:00:00Z
The house was great. Pictures were true to the place. House is conveniently located within the heart of the town within walking distance to shops and restaurants. The beach is about 10 minutes away driving. My husband used Judie's place as he was in business in southold and needed a place to stay with his workers. He said the house was very pretty and comfortable. He told me we would definitely use Judie's place again if we ever decided to do a getaway with the family or just us. Judie was helpful and quickly responded to inquiries and emails. She was very accommodating as we booked this place literally the same day my husband arrived there, so for that we were very thankful that she was able to accommodate in such short notice. There was a bottle of wine in the living room when my husband and his employees got there which they enjoyed a night after a hard day's work. The only thing my husband said was that the mattress for the master bedroom was too soft for his preference, as he likes a hard mattress.
Norma
2015-07-31T00:00:00Z
We can't thank Judie and Steven enough! They have an amazing home with excellent space and design. Greenport became our "home base" for our wedding weekend, and their home, being steps from it all, couldn't have been a better fit for our stay. It was the perfect backdrop for the bride and her bridesmaids to get ready at the morning of the big day. The open first floor, meticulously cared for grounds and amazing barn complemented our "rustic" themed wedding. Judie and Steven responded quickly to any questions we had, and welcomed us with a lovely bottle of wine from one of the many North Fork vineyards. We would recommend their home to anyone looking to make the perfect stay in Greenport and look forward to going back soon!
Tim
2015-09-30T00:00:00Z
We stayed at Judie and Steve's beautiful home for four nights on our annual girls trip. The house couldn't have been more perfect. It is comfortable, beautifully decorated, and was stocked with everything we needed for the weekend. They even left us a bottle of delicious local wine! It was super convenient to town , the ferry to Shelter Island, and the many North Fork wineries. We highly recommend staying here on your next trip to Greenport!
Jennifer
2015-08-12T00:00:00Z
格林波特(Greenport), 紐約, 美國
Este establecimiento histórico construido en 1828 por el capitán de un barco, se mantiene como una de las estructuras más antiguas del pueblo. Abundan los detalles originales. Habitaciones amplias y luminosas y aireadas. Muebles nuevos.
Situado en una calle arbolada esta casa de dos pisos de sol y tiene capacidad para 8 personas. Cuenta con 3 dormitorios, 2 cuartos de baño completo reformado, con una gran cocina y comedor, una sala de estar con un sofá-cama de matrimonio y una amplia sala de estar con TV y Wi-Fi. El montón privado vallado en el patio trasero ofrece espacio para relajarse con un porche cubierto, zona de barbacoa, tumbonas y un fogón de ladrillo cerrado. A pasos de Greenport pueblo ya poca distancia de restaurantes, cafeterías, Greenport Brewery, el Refugio de transbordador de la isla y de la playa. Va a ser muy cerca de algunos de los premios del Norte Tenedor ganar viñedos y puestos de granja locales donde se puede disfrutar de un montón de alimentos frescos de la zona. Esta belleza es suyo para disfrutar. Sólo tenga cuidado al ir al sótano. Por favor, use sólo si es necesario lavar la ropa durante su estancia. El piano: en este momento, es sólo para mostrar. Tenemos planes para sintonizar y restaurar pronto! Respetamos su privacidad, pero se puede acceder si tiene alguna pregunta o necesita cualquier cosa durante su estancia. Elegido como uno de los pueblos más bonitos en los Estados Unidos por la revista Forbes, Greenport es pintoresco y sin pretensiones. Este es un lugar que realmente puede relajarse en total privacidad. No hay necesidad de un coche. Nuestra casa es un corto de 8 minutos a pie hasta la parada Jitney y LIRR, caminar también a todos los restaurantes y bares en el pueblo. Nuestro bloque es tranquilo e íntimo vez a sólo dos cuadras de la calle delantera y el IGA supermercado. A pie de playa 5th Street y 67 pasos de la playa. Varias otras playas a menos de 10 minutos en coche de la casa. Todas las grandes bodegas que el Tenedor del Norte es conocida por (Bedell, Píndaro, etc.) son sólo unos minutos. Caminar 4 cuadras de Greenport Harbor Brewery- una necesidad! servicios de taxi, limo y taxis disponibles (si quieres ir a dar un recorrido por las bodegas y no quieres conducir). Cómo desplazarse en bicicleta es una opción popular también. A pie hasta el ferry a la isla de refugio para un cambio de escenario. Día largo y sólo quieren ver una película? Netflix, Showtime y HBO disponible en nuestra Sintonizador ningún coste adicional.
Estamos parcial, pero que, básicamente, como todo en esta ciudad. Pintoresco y sin pretensiones, se puede disfrutar del relax en completa privacidad en esta bella localidad costera. No hay necesidad de un coche para venir o moverse por aquí! Nuestra casa es un corto de 8 minutos a pie hasta la parada Jitney y LIRR, caminar también a todos los restaurantes y bares en el pueblo. Nuestro bloque es tranquilo e íntimo vez a sólo dos cuadras de la calle delantera y el IGA supermercado. A pie de playa 5th Street y 67 pasos de la playa. Varias otras playas a menos de 10 minutos en coche de la casa. Todas las grandes bodegas que el Tenedor del Norte es conocida por (Bedell, Píndaro, etc.) son sólo unos minutos. Caminar 4 cuadras de Greenport Harbor Brewery- una necesidad!
Carlos and Nicole's house is exactly as advertised. Cozy, conveniently located and wonderfully appointed. It's location mere blocks from the "downtown" of Greenport and it's proximity to some of the North Fork's best vineyards made it the perfect home base for our east End adventure.
John
2015-11-13T00:00:00Z
Great hosts! Greenport is a real beach a boating community. Lovely house in an authentic community.
Ashley
2016-07-06T00:00:00Z
Carlos and Nicole made us feel so welcome and went above and beyond to check in over the weekend to see how we were doing. The home is charming, large and very conveniently located to town for those with more limited access to cars. A terrific getaway. Definitely recommended!
Lauren
2014-09-14T00:00:00Z
We had a great stay at the Captain's House for a few days away from the city. The pictures of the house are on point and the location is very desirable--just a few minutes walk to shops/restaurants and a short drive to all of the vineyards. While we were only two, the house is certainly large enough to accommodate a group, and the outdoor space is fit for the same. Our dog also really enjoyed the fence-in yard. Carlos and Nicole were very responsive for a few minor questions we had during our stay, often responding in only a matter of minutes. We would definitely stay again.
Jeffrey
2016-10-18T00:00:00Z
The home is beautiful and yet has some very historic features. The floors are beautiful upstairs! The front 2 rooms are just spacious and sumptuous. The kitchen was open and the outdoor space invaluable. Great stay! If we come back to Greenport, will stay here again!
Kevin & Justine
2017-03-20T00:00:00Z
We spent a few days here for my husband's birthday. It was a great home base to explore the North Fork in the offseason! A five minute walk to town, a quick drive to the beach, and a short trip to the vineyards. The house itself was really cozy, and the living areas were clean and well designed - you just want to hang around there. The kitchen had everything we needed when we stayed in and cooked. Nicole and Carlos were very on top of communication and would respond almost immediately with any questions. They let us check in early, and check out was a really simple process. Would love to stay here again!
Charlotte
2017-02-01T00:00:00Z
Great house, great hosts! House is perfectly located within walking distance of everything you will need for a stay in Greenport but on a lovely, quiet street. Carlos & Nicole were very welcoming, detail oriented and prompt with information.
Marcela
2015-10-04T00:00:00Z
Beautiful and spacious home in Greenport conveniently located within walking distance to great restaurants and shops.
Daniel
2016-09-21T00:00:00Z
格林波特(Greenport), 紐約, 美國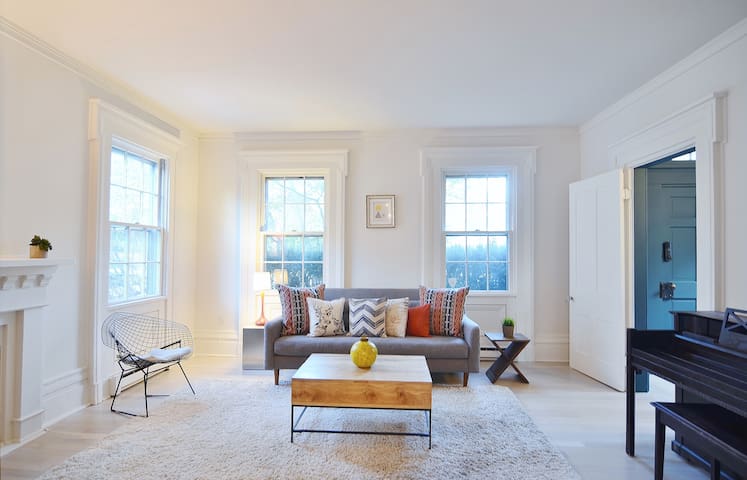 We had a great time! The house is great, not too far from beaches and restaurants. Loved the outside space. We'll be back :)
Mickaël
2016-07-24T00:00:00Z
The house was spacious, clean and cozy. Really enjoyed the stay.
Danny
2017-04-02T00:00:00Z
We truly loved the boat house it was clean and the view of the water was amazing. We would recommend The House to anyone looking for a getaway in the wine country. Pete was very quick in communication and offered us great recommendations for what to do in town over the New Year's eve weekend.
Steven
2017-01-02T00:00:00Z
We came here with our baby and parents who live abroad. The house was very convenient for our needs and conform to the description. I appreciated the washing machines. The bed were very comfortable, we had good sleep quality. The neighborhood was so quiet. It was a perfect Thanksgiving week-end to stay with the family and relax. We went to visit Greenport and do some groceries/ have some coffee there. The national park couple of miles away offered a scenic view we enjoyed.
Laurène
2016-11-27T00:00:00Z
Lovely cottage, well-appointed, comfortable and cozy. Beautiful view of the water and a local marina. Owner was very responsive and accommodating. Property is well cared for, and in a convenient location. Great screened front porch as well as back deck with a big table, and yard with grill and lawn chairs, overlooking the water. We look forward to a return visit.
Deb
2016-08-05T00:00:00Z
Nice place.
Norman
2016-11-18T00:00:00Z
We loved staying at this lovely Greenport vintage cottage and I highly recommend it for the following reasons: 1. Super clean 2. Well equipped kitchen 3. Nice bedding 4. Located in a charming village 5. Host Pete answered a few questions in a short time
Jane
2016-09-12T00:00:00Z
Very charming house on a quiet street, near to everything there is to do in Greenport. It is accurately described, we had no problem finding the house. Clean and complete with amenities. The backyard view is gorgeous and relaxing. The owner was very responsive.
Anna
2016-08-08T00:00:00Z
格林波特(Greenport), 紐約, 美國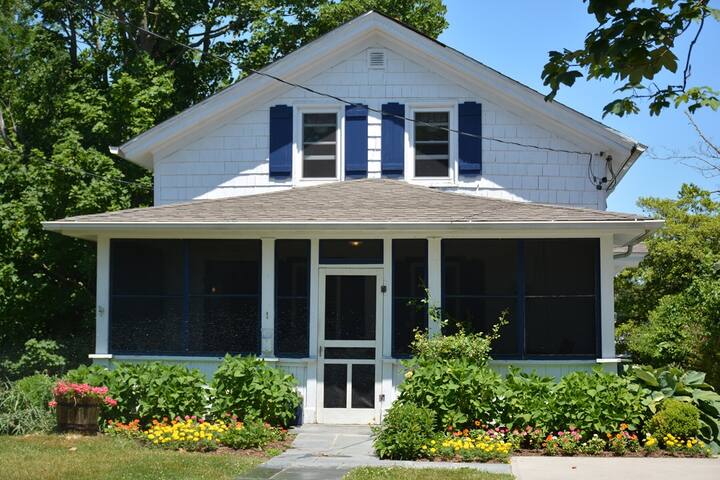 100% brandneue renovierte 2-Familien-Haus! Das Hotel liegt direkt in Greenport Dorf bietet wenige Gehminuten von der alle Weinstuben, Restaurants, Bars, Einkaufsmöglichkeiten, Cafés, und Shelter Island Ferry. Kein Auto? Kein Problem! Hampton Jitney und Long Island Railroad Stationen sind buchstäblich direkt um die Ecke. Nur noch 1 Familie (nicht ganze Haus) zur Verfügung zu vermieten. Bietet ausreichend Platz für bis zu 6 Personen. Befestigte Hinterhof mit neuen Grill. Ich weiß, dass alle großen lokalen Flecken so fühlen sich frei zu fragen! :)
Awesome location. House is within walking distance to all the shops and restaurants. Very comfortable/ cozy place to stay. We had a great time. We had a small problem with the locks but other than that everything was perfect. Would most definitely stay there again.
samanthat
2016-12-11T00:00:00Z
CJ's place in Greenport is a great, central location. It was perfect for six people (two on the pull-out sofa). Within blocks of everything you would want to see or do in Greenport. Ample parking.
Nikki
2017-03-26T00:00:00Z
I stayed in the upstairs apartment in February and it was perfect. The house was beautiful and clean. Full kitchen, very close to town and nice view from second floor. Check in and out was easy. Would definitely stay again! Cheers Cj
Fran & Dan
2017-02-13T00:00:00Z
CJ is an excellent host with a beautiful and inviting airbnb. We absolutely loved our time there over the weekend. Huge perk was how close it is to town, such an easy walk. I will definitely be renting here again. Thanks so much! Liz
Elizabeth
2017-03-19T00:00:00Z
Excellent place with beautiful decor. And for a great price
Mackenzie
2017-02-20T00:00:00Z
Cj's pace was great! Exactly as advertised and extremely clean. Cj was very responsive and we had a great stay. Location couldn't be more convenient!
Sarah
2017-04-01T00:00:00Z
格林波特(Greenport), 紐約, 美國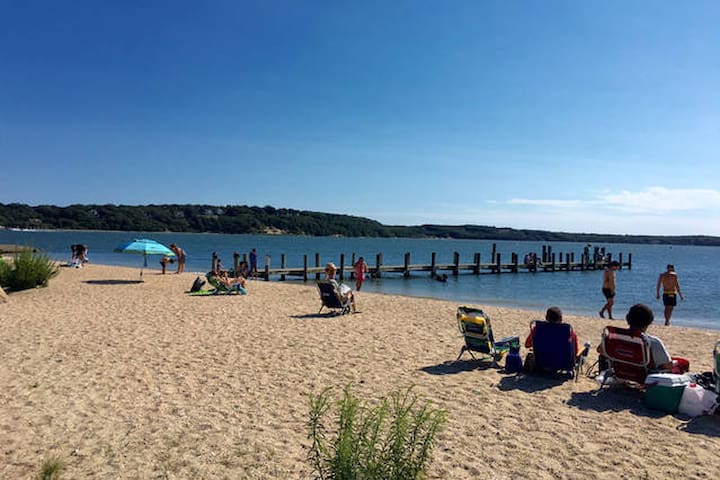 Paula is a very congenial hostess and the apartment is extra-squeaky clean!! Bed very comfortable, superb wifi connection, very nice bath products and nice selection of teas. I would recommend Pauls and her place to anyone.
Mary
2016-07-29T00:00:00Z
I only stayed for one night, but plan on staying next time I'm in the area. Paula was very accommodating and the apartment was lovely
Robb
2015-09-02T00:00:00Z
Paula's space was exactly what we needed for our quick stay in Greenport. She was so hospitable and after our stay she found one of our belongings and graciously offered to mail it back to me. Highly recommend!
Kathryn
2016-07-28T00:00:00Z
Paula was very welcoming and helpful throughout our stay. The apartment was clean, good amount of space, and very close to downtown. Thanks Paula !
Shannon
2016-12-11T00:00:00Z
Good space, quiet, with many thoughtful amenities. Paula is a flexible and conscientious host, and I would definitely choose to stay here again.
ashley
2015-10-12T00:00:00Z
Our host, Paula, greeted us warmly and gave us a tour of the space with detailed explanations of how everything worked. The space was just as described...clean and comfortable. We even had a coffee maker, a fridge and a microwave. The location was excellent; very close to town. It was the perfect place for our overnight stay in Greenport.
Richard & Marla
2015-08-26T00:00:00Z
Paula was a great host! She got in touch the week before to check in about weather concerns and even offered to reschedule if we wanted (we weren't able to, but really appreciated the offer). She was easy to reach via text, and gave us a comprehensive tour of the space when we arrived. It was a cozy, perfect space for a short stay on North Fork. We were able to walk drown the street to Kontokosta Winery for a tasting and later walked into Greenport for dinner. Thanks for hosting Paula!
Haley
2016-04-04T00:00:00Z
Paula was a wonderful host. She was very communicative and easy to reach before and during our stay, and she provided us with some great suggestions for how to spend our time in Greenport. Paula was also very flexible with arrival and departure time, and allowed us to store our bicycles in the garage. The apartment was clean and quiet, and stocked with tea, coffee, sugar, and fresh half and half. I would definitely stay with Paula again!
Jessica
2015-09-16T00:00:00Z
格林波特(Greenport), 紐約, 美國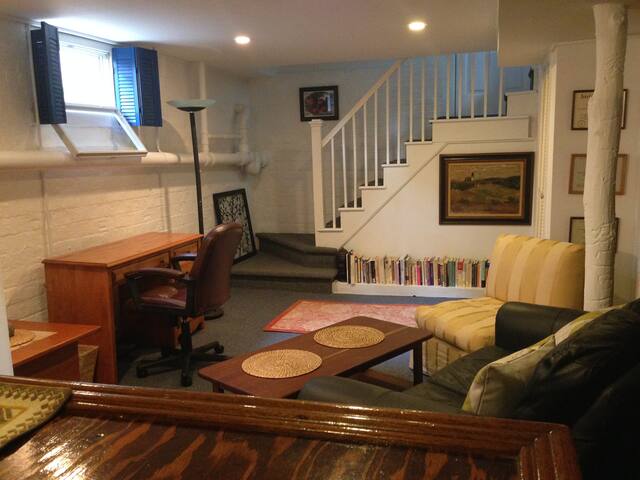 Eingebettet in die Täuschungen der Long Island Sound mit Blick auf, erfindet das North Fork! Malerische Dörfer, feine Restaurants und exquisite Weingüter in den Glanz der schönen Landschaft. Ob für ein paar Nächte bleiben oder ein paar Wochen, unsere Greenport Wohnung kann nicht für die Lage geschlagen werden!
Eingerichtet für Komfort und Entspannung, unsere Einheit ist dekoriert und in einer modernen Art und Weise ausgestattet. Teeküchen enthalten Kochutensilien, Töpfe, Pfannen, Besteck, Gläser, und Essgeschirr. Genießen Sie den kostenlosen WLAN-Internetzugang, individuell regulierbare Klimaanlage und Flachbild-Fernseher in allen Zimmern Unglaubliche Sunset & Views Direkter Zugang zum Strand Glasschiebetür zum privaten Deck Beheizter Außenpool Kostenloses W-LAN Möblierte Unterkünfte Voll ausgestattete Küche Ausstattung Privater Strand Klimaanlage Grills Great Lawn mit Spielplätzen Sofort Long Island heimliche Schatz: die North Fork. Sobald ein verstecktes Juwel, dann ist es jetzt lebendige und pulsierende mit den Gemeinden. Die North Fork von Long Island bietet alles, was man sich nur wünschen konnte. Reizende Dörfer, majestätische Sonnenuntergänge, weltbekannten Weinbergen und ein angesehener Marine Umfeld- Frieden bringt, Ruhe und Komfort. Wandern Sie durch die Naturparks oder spazieren einem der vielen Dörfer, die Make-up, die North Fork. Viele finden sich in der Nacht zu tanzen weg lokale Talente, oder nehmen Sie die Familie zum Qualitäts Wasser speisen. Die North Fork bietet all dies und mehr ...
Long Island heimliche Schatz: die North Fork. Sobald ein verstecktes Juwel, dann ist es jetzt lebendige und pulsierende mit den Gemeinden. Die North Fork von Long Island bietet alles, was man sich nur wünschen konnte. Reizende Dörfer, majestätische Sonnenuntergänge, weltbekannten Weinbergen und ein angesehener Marine Umfeld- Frieden bringt, Ruhe und Komfort. Wandern Sie durch die Naturparks oder spazieren einem der vielen Dörfer, die Make-up, die North Fork. Viele finden sich in der Nacht zu tanzen weg lokale Talente, oder nehmen Sie die Familie zum Qualitäts Wasser speisen. Die North Fork bietet all dies und mehr ...
We had an absolutely wonderful stay at Aret's condo in Greenport, and it was a great weekend getaway from NYC for us and our baby. The condo/grounds are exactly as pictured. Condo is very clean and nicely decorated, and the grounds are beautiful! Aret was a very gracious and extremely responsive host. We definitely plan to return!
Pamela
2015-08-03T00:00:00Z
Great place and location. We stay here for a wedding weekend in the north fork. Everything in the condo was very new and clean. And we would not hesitate to go back and stay another weekend.
William
2015-08-17T00:00:00Z
We rented the condo in greenport because of wedding. I had never been to the area, but the condo was very well located , comfy and clean. Very easy to get to Main rd to go to other towns.We were gone most of day every day but My kids enjoyed the pool and the walks on the beach at the end of the day.As. Top host myself I appreciated the fact that the host was very responsive and we had no problems communicating throughout the stay. We were 3 adults and 2 kids for this stay . It was a bit tight but totally doable and like I mentioned before, we didn't rent it to stay home all day. I would recommend this place! Thank you for you for allowing us to stay in your place!
Laiz
2016-07-26T00:00:00Z
I rented the home for a weekend of wine tasting in the Northfork. The beach home was perfect! It was very clean and spacious. The balcony had a table and chairs, great for watching the sunset. The home is conveniently located 2.5 miles from the center of Greenport and close to many wineries/farms. The development was very nice and had chairs/picnic tables overlooking the bay. I felt very safe there. The Ekey worked very well for me. Aret was responsive to emails and very helpful- Thanks for a great weekend!
Alyson
2015-09-22T00:00:00Z
Nicely decorated! Well maintained Resort!Perfect place to watch sunset!
Cheryl
2015-08-07T00:00:00Z
Aret was a wonderful host and was extremely friendly. His place was beautiful, clean and perfect for our getaway. I will absolutely be going back and would recommend this place to anyone looking for a great stay on the north fork!
katherine
2015-08-19T00:00:00Z
This was my first time to visit Greenport, and I fell in love with the place - and, Aret's condo was big part of the reason why so. A very nice clean apartment was decorated simply and warmly. The Cliffside Resort is amazing, but his unit is right in front of the swimming pool, and I just had wonderful time throughout my stay.
Yumi
2015-09-02T00:00:00Z
The condo was in a development on the north shore of Greenport, just a few minutes from the town, with a small private rocky beach, wide lawn with Adirondack chairs, and a pool with lifeguard. The development was a little noisy in the evenings. Area's unit was lovely, clean and bright and airy, a/c to stay cool, nicely furnished. Would happily stay there again!
Matthew
2015-07-20T00:00:00Z
格林波特(Greenport), 紐約, 美國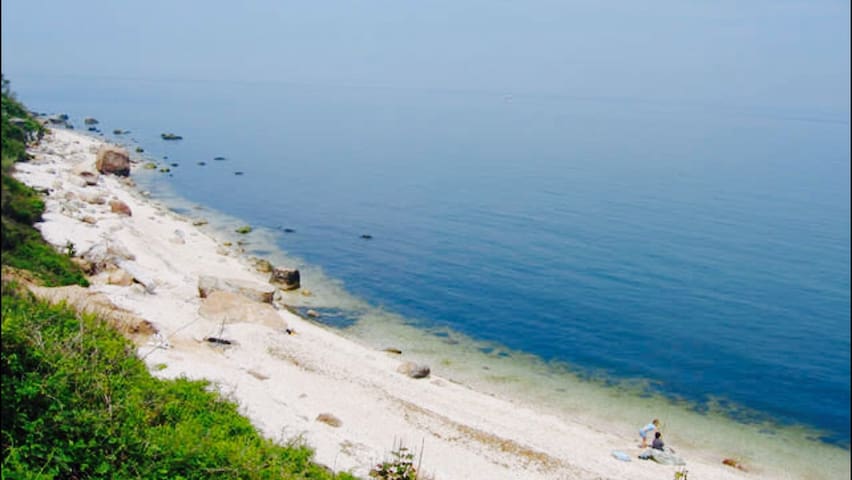 We had a lovely stay with Debra. She was a warm and accommodating host who was pleasant to interact with and always had us feeling at home. The house was a short walk into town and just a few blocks from a quiet beach - everything we could ask for.
Noah
2016-07-21T00:00:00Z
The Oxford Dictionary defines a 'host' as 1) person who receives or entertains other people as guests. Debra is that and so much more. She is thoughtful, kind, creative, stylish, classy, and warm. Greenport is a little village endowed with a mix of both high brow and local sensibility. If you are blessed to stay with Debra expect a charming experience, a tidy and welcoming home-away-from-home and a spiritual retreat. Bring your stories, your life experiences and your travel adventures and you will be richly rewarded in return(URL HIDDEN)
Pete
2016-10-03T00:00:00Z
Loved it!!! Everything about it! Debra is one of those unique and wonderful people you don't get to meet often!!! We are lucky to have stayed at her beautiful, newly remodeled and spotless house! Thank you Debra! We had an amazing time!!!
Inna
2016-09-25T00:00:00Z
Our host was warm, friendly and very attentive! As soon as you meet her, you feel as if you have known her all your life! Her home is beautiful, clean, and it reflects her great personality and taste! The house has a beautiful property, great fire place, and perfect wooden floors! We loved the art work on display as well as Debra's art work. Everything about the weekend was just lovely! We loved the train and the closeness to the village and to the beaches!! We will come back again! We just had a very relaxing and stimulating time with Debra at her home!
maria elena
2016-11-13T00:00:00Z
My stay at Debra's was delightful. Her house is a quick walk from the train (though she very kindly offered to pick me up) and extremely convenient to the shops and restaurants in Greenport. Debra is a warm and helpful host, without being intrusive in any way. The bedroom and bathroom are very clean and private. At the end of the trip, Debra graciously gave me a rushed ride to the train when I got in a pinch and also arranged to reunite me with sunglasses I had left behind. It was a wonderful weekend, hosted by a lovely person.
elizabeth
2016-06-27T00:00:00Z
Debra was very accommodating, warm, and available. She genuinely wanted my stay at her home to be a wonderful, comfortable, and memorable experience while visiting Greenport, which it most definitely was. We shared some great conversations, and it naturally felt like I was staying with a relative rather then a guest in some strangers home. I highly recommend staying with Debra while in Greenport. I feel like I should be saying "Aunt Debra"... All kidding aside, you can not go wrong with Debra
John
2016-08-29T00:00:00Z
My husband and I just got back from a 5 night stay with Debra for our wedding and honeymoon. She was a lovely host! She was open to chat but was also respectful of our privacy. We were in and out constantly throughout the vacation (busy with family and friends) and she was amenable to our schedule including late nights. She even made us coffee in the morning and invited us to dinner and/or dessert. The house was beautiful and the room was cozy. The bed is a pull out, but that wasn't a problem for us. Sixth street is located conveniently within walking distance of town. I would highly recommend a stay with Debra!
Justin
2016-08-10T00:00:00Z
Debra was such a good host. Very much caring for her guests, full of attention and advices. And she has a lovely house very well located. Close to the train station, ferry and all entertainment places. I will go back.
Clarisse
2016-09-06T00:00:00Z
格林波特(Greenport), 紐約, 美國
Brand New moderne Greenport Bungalow Situé au cœur de West Dublin, Greenport - distance de marche de la plage, du centre de la ville, Shelter Island Ferry et LIRR ... Un soleil nouvellement construit rempli Maison de 3 chambres - il est exactement pourquoi vous venez à Greenport! Profitez de la grande et clôturé dans la cour arrière après une journée dans ce village historique de pêche Long Island. Grands restaurants, et même meilleur vin produit localement et de la bière!
Notre chambre principale dispose d'une belle salle de bains principale et de marcher dans les placards derrière les portes de grange coulissantes. La maison est remplie de lumière, de sorte que même les jours froids de l'hiver, notre maison est remplie de lumière naturelle et une ambiance d'été chaud :)
Ce que nous aimons notre quartier est l'accès facile à la plage, centre de la ville, et l'île d'abri ferry. Nous sommes à pied de tout! Nous sommes également un vélo de 10 min pour cave kontakosta si vous souhaitez aller pour une dégustation :) Comme passé Brooklynites, nous comprenons le désir d'être près des transports publics et ne pas être dérangé par les tracas de la location d'une voiture. Notre maison se trouve à 5 min à pied de la LIRR et Jitney! L'emplacement de la maison est à distance de marche de tout et les taxis sont également disponibles si vous désirez sortir un peu plus loin :)
It's an amazing house!!! It is very close to 7/11, which makes it very convenient for us to buy what we need. The AC is very advanced and you can adjust the temperature as you want. However, the fire alarm is too sensitive, it just kept alarming when we were cooling some steaks. They have a private yard where you can enjoy the stars and have some fun. The rooms are clean and neat, because they are newly decorated. Besides, The Kitchen has everything you need! It even offers free coffee for you! Last but definitely not the least, They have a good speaker that makes it possible to hold a home party! But please be careful with the TV, it is relatively fragile and easy to fall off. All in all, it is a exceptional recommendation for you! If you come to Long Island, think about this house!!
Sabrina
2017-03-16T00:00:00Z
I highly recommend this Airbnb property. The house is very clean, beautifully decorated and within walking distance to town. Jillian is an amazing host. She is easy to get in touch with, responsive and has thought of all the details needed to make your stay comfortable- including a great guide to the area. I really enjoyed my stay and hope to return!
Lauren
2017-02-19T00:00:00Z
The host canceled this reservation 95 days before arrival. This is an automated posting.
Carole
2017-03-13T00:00:00Z
The home is an absolute charmer. Simple, well appointed, clean, and new. Very comfortable inside/outside flow. The kids loved playing in the yard. Great location for anyone looking to enjoy downtown Greenport, get over to Shelter Island, or explore the wine trail. we had a great time!
Donald
2017-03-19T00:00:00Z
Loved this unique little home! It's furnished so well and super modern. From the outside it looked on the smaller side but you'd be surprised when you walk in to see just spacious it is. Would definitely recommend it and I can't wait to go back!
Jaimie Yurie
2017-04-09T00:00:00Z
This adorable bungalow was perfect for our quick weekend away from the city. It fit 6 people comfortably. The bathrooms and appliances were updated and clean. Beds were comfortable and rooms were suprisigly spacious. I would love to come back and utilize the backyard. The house is walking distance to town and the water so a perfect location. Finally, Jill was an excellent host. Extremely responsive and helpful. The guide she sent us was perfect. We are looking forward to our next trip to the #greenportbungalow
Michala
2017-02-20T00:00:00Z
PERFECT stay. Bungalow is more beautiful than pictures, gorgeous little details everywhere. traveling with two teens and a toddler, I was delighted to find the walk in closet was able to fit the mini - crib, creating a tiny extra bedroom. We all slept very comfortably. Fenced in yard was great. Kids books were an added bonus. Highly recommend!
Kate
2017-04-11T00:00:00Z
Excellent 'home' for our overnight trip to the North Fork area. House is lovely, comfortable and cozy. Weather was clear, beautiful and frigid - Jillian turned up the heat before we arrived to ensure a 'warm welcome' for us. Love to make a return visit to the bungalow and Greenport!
Tina
2017-03-12T00:00:00Z
格林波特(Greenport), 紐約, 美國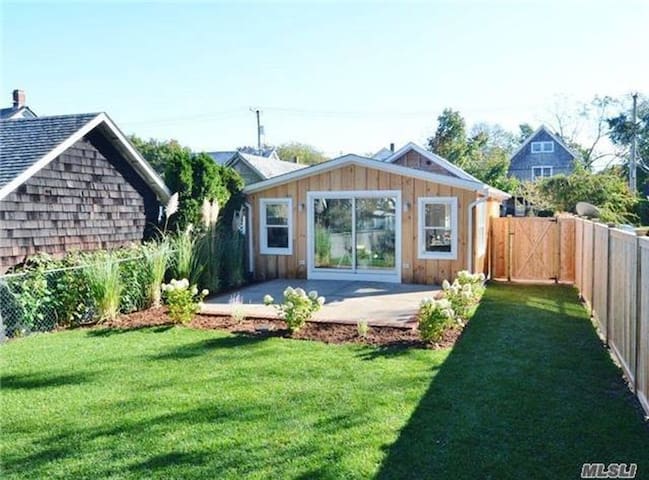 Bay House две семьи жилье. 50 ярдов от воды. Наслаждайтесь Bay Breeze от нашего крыльца или ходить в наш блок док, уникальный для нашей деревни. В центре деревни ходить везде ....
Greenport наш причудливый исторический китобойный деревню. Описанная Нью-Йорк Таймс; В Новом Бруклине на Южном Народа. Большой катание на лодках, рыбалка, рестораны, музыка, живой театр, джаз и блюз. Если вы в вино? "Посетите десятки виноделен выборки там дегустацию. Или ходить блок и посетить Greenport Brewing Company проверить дегустационный зал на верхнем этаже. В трех кварталах от нашего крыльца и экскурсии в самом сердце нашего центра деревни. Гостей порадует антикварная веселый -Go-круглый взгромоздился на краю воды, окруженный парком со сценой и эстрадой. Используйте зиму на праздник праздник, не забудьте взять с собой кататься на коньках, чтобы пользоваться нашим открытым катком рядом с карусель ... ,
Greenport наш пресловутый китобойная Village, имеет самую глубокую гавань в Северной Америке .... парусников часто ветер через начиная с мая, вторя память Н-х Мелвилла. Ну знаете, жилец ГП.
Joey was super accessible - got back to us immediately on any questions. The place was ready to go when we arrived, and the location literally could not be any better. All around awesome weekend, and we'll be back.
brian
2016-10-11T00:00:00Z
We felt at home. Charming place in a great location. I would reccomend.
Chris
2015-09-07T00:00:00Z
My wife and I really enjoyed our stay. It's close to everything in downtown Greenport as well as within 15-20 minutes from a lot of the great wineries. We thoroughly enjoyed the restaurants in town.
Joshua
2016-10-02T00:00:00Z
We feel like home here. The place is just the right size for us. The house is at the very convenient location of Greenport, we can walk everywhere from the house. The owner is very responsive and friendly as well.
Lisa
2015-09-14T00:00:00Z
The host canceled this reservation 42 days before arrival. This is an automated posting.
John
2016-05-13T00:00:00Z
Joseph's place is great! Perfect location — a stone's throw from the Greenport main streets and harbor. Very spacious, great morning light, and a nicely appointed bathroom. We'll definitely hope to stay here again next time we visit Greenport!
Chris
2015-10-25T00:00:00Z
Wonderful stay at Joey's place. All was just as described; nice house in excellent Greenport location close to Main St, restaurants/shopping, LIRR and the ferry to Shelter Island. Nice clean apartment with everything we needed. We didn't see a lot of Joey during our stay, but he was friendly and responsive to messages. Highly recommended!
Jon
2016-08-08T00:00:00Z
We didn't get to meet Joey, but he was very accessible by email throughout our stay. His home was a wonderful getaway -- a very quick walk to downtown Greenport with great restaurants, coffee, and an excellent bookstore. We could hear some noise from the apartment below us, but overall it was a restful stay.
Paul
2016-02-16T00:00:00Z
格林波特(Greenport), 紐約, 美國
The house is absolutely beautiful! Pat was more than accommodating; she gave us a list of places to visit, told us about the area and even drove us to the wedding we were going to so there was no need for a taxi.
Sarah
2014-06-16T00:00:00Z
Staying with Pat was a wonderful experience. Her beautiful house is right next to a smaller ocean inlet with a dock and a couple of boats, and a short, 5-minute walk from the center of town. The house is quiet and spans a couple of levels, the top of which contains the bedroom and a private bathroom right across the hall from it. The house is very clean, beautifully decorated, and has that classic sea-side charm. Pat herself is a delightful host, friendly, accommodating, and with a big smile on her face. Without skipping a beat, she helped us sort out a very last-minute adjustment to our schedule. Once we met, she pointed out places in town to eat as well as other things to do, but then gave us our space and privacy to do as we pleased. My partner and I would heartily recommend staying with Pat should you find yourself in Greenport or nearby.
George
2015-06-14T00:00:00Z
My wife and I had the pleasure of staying a night in Pat's home. Beautiful home, great location. Room and accompanying private bath were comfortable and nicely decorated, exceeding our expectations. Pat's hospitality added to our experience by sharing her love and knowledge of the area, it's history and vibrancy.
John
2014-07-27T00:00:00Z
Harley says: Pat made our stay one of the best getaways imaginable. The house if just beautiful, clean and filled with wonderful sense of peace. If you get a chance to meet Pat, she is someone you may want to have as a long term connection in life. While we rented bikes, everything is really within walking distance. Suggest you talk to Pat in advance if you would like to go sailing or experience one her boat excursions. Her crew is one of a kind. Can't wait to come back !!! Nancy says: The minute you drive up to the house, you sense the style, great taste and attention to detail. Pat is the greatest and I hope you are as lucky as we were to get to chat about passion and her philosophy of life. The home couldn't be more comfy yet quality, airy and immaculate and the bed was comfy. (Her home single-handedly made me decide to update our bathroom fixtures) My favorite moments included being on her front porch late at night during a storm that lasted less than an incredible half hour, discovering how close you are to the water and seeing a plaque that shows that George Washington once stood less than a car length from the house. Yes you are the perfect walk or bike length from town which has something for everyone. I can't wait to go back !!
Harley
2014-09-01T00:00:00Z
We were at Pat's very briefly only, an early sail/bicycle ride made us leave early, but our stay was very comfortable. We slept wonderfully well with a refreshing late summer breeze. The same level of luxury would surely cost at least twice as much in a hotel!
Maria
2014-09-13T00:00:00Z
I had the best time! Pat is so lovely and the room and home were superb.
Sarah
2015-07-03T00:00:00Z
My husband and I were attending a wedding in Greenport, and Pat's lovely home was perfect with its large well equipped bedroom and modern bathroom. Pat was very prompt on email and picked us up from the Jitney which was great and even provided an iron and board for last minute pressing. Pat was very reliable and warm, and we wish we could have stayed longer!
Deborah
2016-06-06T00:00:00Z
Pat was an excellent host. Her house was very nice and beyond our expectations. It really mad out Greenport experience better.
LJ
2014-09-07T00:00:00Z
格林波特(Greenport), 紐約, 美國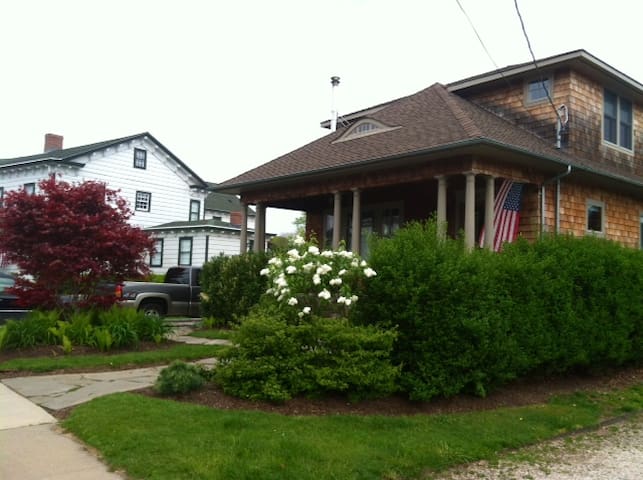 Immerso passi dalla spiaggia, e tutto ciò che Greenport e il North Fork ha da offrire, questo squisitamente affascinante 3 camere 2 bagni lungomare casa è assolutamente delizioso .. Amerete il mio posto per la vista, la posizione, la gente, il ambiente, lo spazio all'aperto, e la piscina di acqua salata .. il mio posto è buono per le coppie, avventurieri solista, viaggiatori d'affari, famiglie (con bambini), grandi gruppi e amici a quattro zampe (animali domestici).
My friends and I absolutely loved our stay at Joshua's place. The house was spotless, there was an adorable welcome basket and book with recommendations for beaches and wineries. We had a great time lounging on the porch, by the pool, cooking breakfast, grilling, making marshmallows on the fire pit, walking to town, and the bedrooms were super comfortable for sleeping. Joshua was also super responsive via text and a very considerate host. Highly recommended!
Sasha
2016-06-29T00:00:00Z
Joshua was a great host and thought of everything you could possibly hope for in a vacation home -- a welcome basket with wine and tons of snacks, coffee, games, movies, lots of towels and luxury bath items. The home itself was immaculate and really nicely decorated, and the beds and other furniture were all really comfortable. It's walking distance to great restaurants and shops in Greenport and the ferry to Shelter Island. Josh even left restaurant recommendations and we tried a few and his recommendations were spot on. We loved the Frisky Oyster and the local deli. I wish we could've stayed longer. The only negative I can think of (and it's minor) is that the town beaches require permits and we didn't realize this until we got to the beach and didn't know how/where to get them. No worries--we went back to the wonderful pool and had a great time there! I highly recommend staying here! If I could give more than 5 stars, I would!
Sue
2016-08-12T00:00:00Z
Josh's house is exactly as pictured and described - warm, bright and perfect for families and groups of friends. We had a beautiful fall weekend in Greenport - so great to be able to walk through the downtown and close enough to enjoy the vineyards and brewery as well. Can't wait to return in the summer for the pool!
Allison
2016-11-13T00:00:00Z
We had a lovely experience at Josh's place. He was extremely welcoming with snack gift baskets and soaps and all of my friends loved the house and definitely want to go back! We 100% recommend this place for other travelers, you won't regret it.
Brittany
2016-07-11T00:00:00Z
Our family is really happy with our stay at Joshua's home in Greenport. We found him to be a gracious and thoughtful host and we really enjoyed his house which was even more charming in person. Everything was comfortable and tastefully decorated and laid out. He left out a very sweet welcome basket as well as a pool towel basket in the back yard. the yard also has a fire pit where we made s'mores one night. Greenport is a very cute town and the house is very conveniently located walking distance from the center of town where there are plenty of restaurants. It's also a short drive away from many wineries and farms. The backyard is beautiful and he has a very nice pool which we used every day. We really enjoyed our stay and hopefully will turn this into a yearly tradition. I would recommend this home for anyone looking to stay in the north fork.
Justin
2016-08-17T00:00:00Z
Had an amazing weekend. House was every bit as advertised and more. Stayed in the winter, so didn't even get the benefit of the pool, deck, etc. Location is perfect - walkable to town but not on a busy street. Joshua was flexible with check-in and communicated effectively. Would highly recommend.
Kevin
2017-01-01T00:00:00Z
Where do I start? Joshua was so nice and helpful. He answered all of my emails about local restaurants and activities and was so quick and precise with his recommendations. The house is immaculate! It seems an interior designer decorated the house. Joshua welcomed us with wine and snacks in the cutest welcome basket. The pool is amazing and the rooms so comfortable and spacious. We did not use the car once we arrived as all of the restaurants are a 5-minute walk. Cannot wait to stay here again!
Sarah
2016-08-15T00:00:00Z
Great host, great location, great town!
Donald
2017-02-20T00:00:00Z
格林波特(Greenport), 紐約, 美國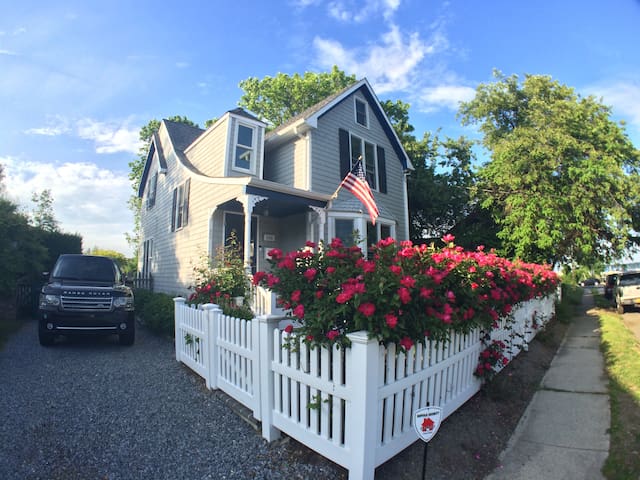 Au coeur du village Greenport. À distance de marche de tous les restaurants, boîtes de nuit et port de plaisance avec ferry pour Shelter Island & Sag Harbor. Producteurs de vin et plages à proximité. Accès facile par Jitney, LIRR et Orient Cross Sound Ferry. IMPORTANT: Apt est équipée d'une chambre queen, une chambre à deux lits et un canapé-lit dans le salon.
Un appartement propre avec un emplacement idéal dans le centre du village Greenport. À distance de marche 5 restaurants étoilés tels que de la & Frisky Oyster Noah. Plein manger dans la cuisine, mais pour les jours que vous ne voulez pas cuisiner il y a beaucoup de convives petit-déjeuner et le déjeuner et le droit de charcuterie en dehors de votre porte. Parfait pour les familles, les couples ou une escapade de groupe. Des événements saisonniers tels que; carnavals de vacances, danse sur les verts, feux d'artifice, les grands voiliers et carrousel vintage sur la place. Ce village attire les acheteurs avec des magasins historiques, des antiquités et des beaux-arts et un marché local alimentaire IGA et magasin d'alcool à côté. Pour les clients arrivant en bateau est une promenade 1 minute au quai de la ville. Pour plus d'informations, consultez (URL HIDDEN)
Greenport est une communauté de plus en plus avec une communauté de plus en plus de boutiques et restaurants ainsi une histoire tout son propre. Vous pourrez profiter de ce charmant village Harborside avec port Amaritime, bateau feu NYFD et l'accès de pêche au large de la jetée
The location could not have been better. Apartment came with everything you could need. Less than a minutes walk Green Ports central stores for some great shopping and restaurants that serve some amazing local fresh caught seafood. About 10 minute drive from the state beach and shorter distance to a few of the town beaches. Short distance from many different wineries and the town itself hosts one of the locations of one of my favorite brewery. During the summer there is so much to do in the area and Alane made sure we knew about it. Super helpful host that started us off right with an up to date binder of all of the local events and places that are must see in the area. Not once did I have to take time to look something up on my phone because all of the information was in front of us. Alane was also quick to answer any questions we had and anything weather it be suggestions on what to check out or something about the apartment. If you are looking to experience Long Islands North Fork look no further because this is it.
Steve
2016-06-27T00:00:00Z
Perfectly located, spacious, clean, and comfortable. Thanks, Alane.
Danny
2016-08-28T00:00:00Z
We had a lovely stay in Greenport. The appartment was clean, spacious and as described in the description. Alane was able to answer any cuestions we had and the instant booking made for a conveniant check-in. Would stay again.
Halvard
2016-10-10T00:00:00Z
This apartment was just as advertised. Perfect location as you are in walking distance to the shops and restaurants (and carousel!) in Greenport. You can also walk to the ferry which goes to Shelter Island. We would definitely stay here again.
Annamaria
2016-08-23T00:00:00Z
Alane was so accommodating and responsive leading up to the weekend, which was so reassuring. She was easy to communicate with and we enjoyed the time spent in Greenport immensely. Thank you!
Sam
2016-09-26T00:00:00Z
Alane is a great host! Is very responsive and informative. Had a great experience at her place in Greenport. The location is key! You can walk to all the cute restaurants and shops. The apartment was also very clean and had all the necessities.
Kelsey
2016-08-01T00:00:00Z
Fantastic apartment. Very clean, great location. Alane was very welcoming and responds to questions very quickly.
Michael
2016-07-17T00:00:00Z
Alane was a great host! The apartment was very clean and in a great location for shopping, restaurants and the ferry to Shelter Island. Alane also left a great binder with things to do in area. The air conditioners kept the place very cool.
Melissa
2016-08-17T00:00:00Z
格林波特(Greenport), 紐約, 美國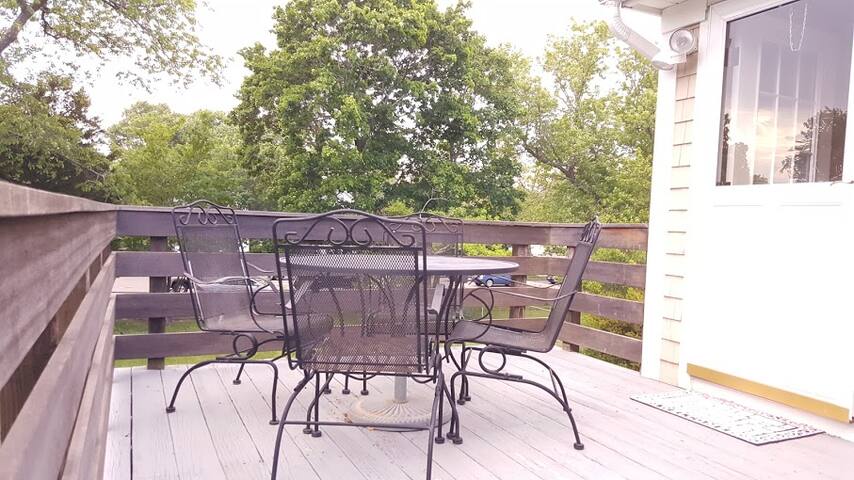 Une maison de rêve de décorateur d'intérieur architecte et! Cette maison est un hangar historique construit à la fin des années 1890 et, récemment, et avec amour entièrement rénové et restauré. Au milieu de Greenport Village - distance de marche de la gare, arrêt Jitney et Shelter Island Ferry, ainsi que les meilleurs restaurants North Fork, vignobles, des bars et des plages. Deux maison de chambre avec cheminée au rez-de-chaussée, douche extérieure (non fermée), et un patio extérieur magnifiquement paysagé w / griller et salle à manger.
Le salon et la cuisine ont d'énormes portes de hangar à bateaux originaux qui balancent ouvert et créer un espace / unique en plein air à l'intérieur, parfait pour mettre sur un enregistrement et de détente et de lecture avec une brise dans les matins ensoleillés, vous réchauffer près du feu, ou de cuisson et profiter un verre de vin sur le barbecue en plein air et dans la cuisine. Profitez d'un verre de vin et un bon livre sur l'un des trois (3!) Les espaces extérieurs, y compris des chaises Adirondack et balançoire, mais toujours seulement 2 minutes à pied de tout ce que le village a à offrir.
La maison est au centre de tout Greenport Village a à offrir, y compris étant inférieur à .2 miles des boutiques de charme, ferme aux restaurants de table, et bars à cocktails. Il est également .1 miles de l'eau à Sterling Marina à la fin de la rue, et à 1,5 miles de Gull Pond Beach (fait une belle promenade du matin). En outre l'un des meilleurs vignobles sur la North Fork, Kontokosta, est seulement un mile away.
We absolutely loved this house. It was even more beautiful in real life. A very short walk to restaurants, bars and shops. Brian was very gracious and a text message away. We can't wait to visit again.
Maria
2017-03-12T00:00:00Z
This is a wonderfully located and designed house with amazing windows, bedrooms, bathrooms, living space and kitchen. Close to everything, but also quiet. Brian was very communicative and a wonderful host!!! We had an amazing time!
Carolina
2017-04-02T00:00:00Z
格林波特(Greenport), 紐約, 美國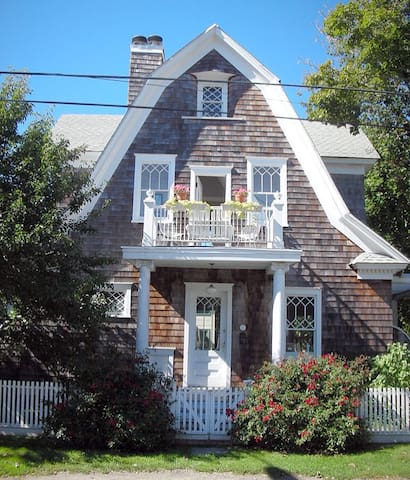 The host canceled this reservation 206 days before arrival. This is an automated posting.
Matt
2017-01-12T00:00:00Z
格林波特(Greenport), 紐約, 美國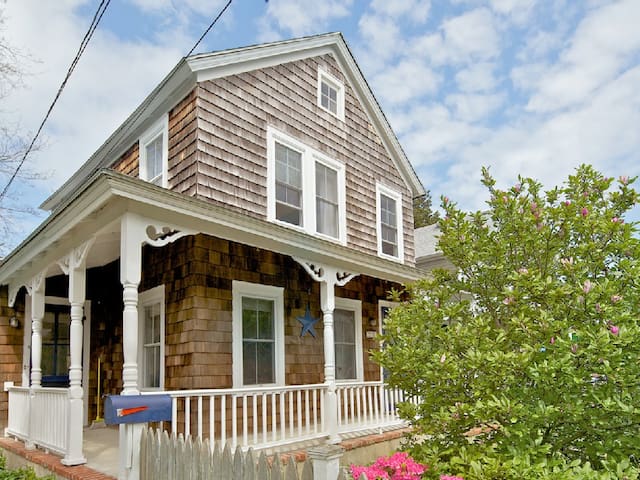 輸入日期以查看總價格,包括其他費用,可能會加收稅費。