This cozy one bedroom apartment is situated in the heart of the quaint village of Cookstown. Offering a fully equipped kitchen, bathroom with shower and a loft style bedroom. An inviting deck is right at your door step. Sit and enjoy a nice lunch or some quiet time. This gem is located just blocks from the lovely Trans Canada walking trail. Also nearby is the Tanger Outlet Mall, ski hills, Georgian Downs Race Track and several antique shops. *Do note: there is no tv and no wi fi in house.
Innisfil, 安大略省, 加拿大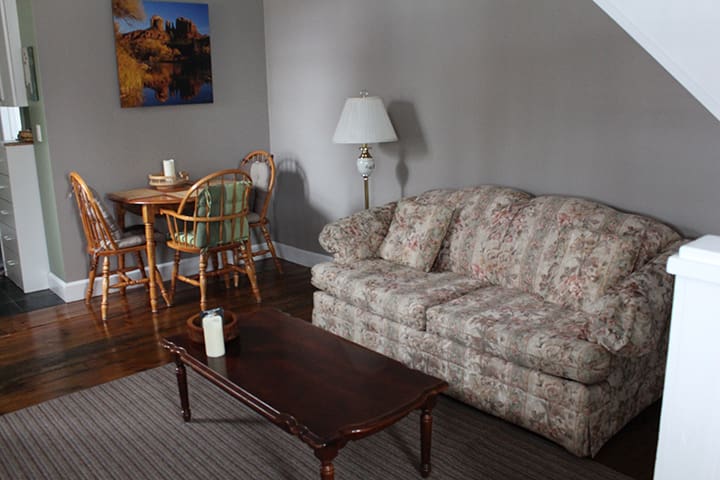 Gorgeous views overlooking the lake. My place is good for families (with kids). 2 story with 4 bedrooms on 2nd floor and 2 on ground level basement with walkouts to yard large decks overlooking lake main floor kitchen, living room, dining room and family room--basement has recreation room with walkout to yard and laundry room and 2 bedrooms Private access to lake shared with one other cottage is 100 feet away.
Georgina, 安大略省, 加拿大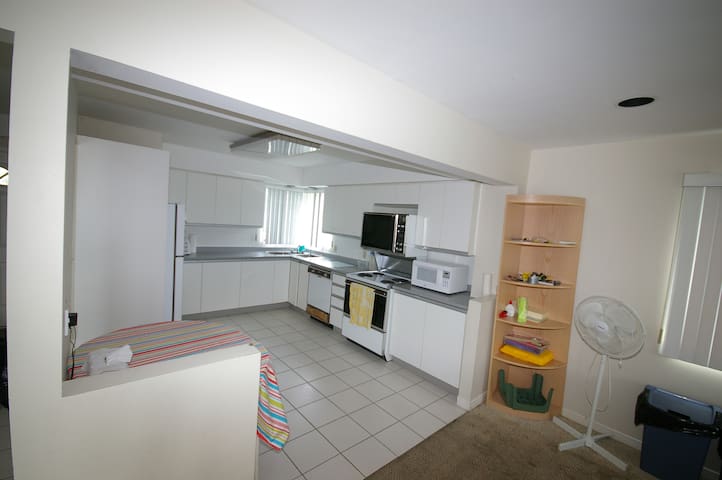 Our cool and comfortable 1BR condo style apartment is walking distance to the beach on Lake Simcoe and the amenities of the town. Great location for ice fishing on Lake Simcoe. Newly renovated with comfy new furniture and bed will make your stay enjoyable.
A very cozy condo with great location on Dalton road! We were close enough to shops, restaurants, and bars to walk or drive and only 5 minutes from an excellent ice-fishing location! The condo and amenities provided a great weekend retreat!
Emily
2017-02-21T00:00:00Z
We had a lot of fun! The place was clean, it had everything we needed! Highly recommended!
Bianca
2017-01-01T00:00:00Z
A lovely apartment close to the water. Very responsive & kind hosts.
Jelena
2017-02-19T00:00:00Z
Georgina, 安大略省, 加拿大
新装修的一间卧室公寓地下室。大号床和开放的概念客厅。 3片式洗手间,包括雨水和沐浴。墙面投影机娱乐系统。 步行距离去火车站,南湖医院和仙湖远足/自行车道。 10分钟车程至400号公路与404,上加拿大购物中心和餐馆央街与戴维斯博士 我们将尽最大努力满足幼儿高脚椅和carseats。
一间卧室全新的地下室单位。下拉大号墨菲床。额外的空气床垫可以放在要求。 3件浴室,包括雨水和沐浴。 DVD娱乐设备和投影仪(可从苹果手机控制)。 主街,图书馆,仙女湖公园,GO内的所有15-20分钟步行火车站和当地的巴士。 10分钟车程,上加拿大购物中心,高速公路400 404,在央街和戴维斯博士的商店和餐馆 我们欢迎您和我们呆在一起,你应该需要照顾家人和朋友住进医院的Southlake。您可以步行到医院,所以你可以节省时间和停车场。 我们有一个小的费用额外提供汽车座椅,如果你租一辆车。如果你有小孩,他们是欢迎使用增高座椅和跟我们借玩具。
该地区有新与旧的好混合物,历史悠久的主要街道和一些振兴项目,如新堂出身艺术建筑。一个富有创造性的化妆它Space是15分钟我们的北部,其中的设计师和企业家合作,创建和教育社区。 一切都位于市中心。有对大自然爱好者徒步旅行/自行车道。合在你的车,你是从上加拿大购物中心和央街大餐厅10分钟的路程。沃尔玛和麦德龙都只有几分钟的路程。 我们的房子是在附近的一些新的之一。在这旧的邻里每家都有其自身的特点 - 东西,你可以在城市的其他地方很少能找到。
I had the opportunity to stay at Andrew's place long-term and had a wonderful time. The basement was newly renovated and furnished, along with a mini fridge and full private washroom. Andrew and Bonnie were very hospitable, and made me feel like family during my stay. Their location is very accessible and is a quick <10 minute walk to Southlake Hospital or 15 minutes to downtown Newmarket. Overall, I had an excellent experience and would stay there again!
Abraham
2016-12-11T00:00:00Z
Andrews place is an awesome basement living space . Him and his family are very friendly and make you feel right at home . Basement all newly done . Definitely recommend
Jordan
2017-03-01T00:00:00Z
The listing description was accurate. Very friendly, welcoming and accommodating hosts. Accommodations were clean and conveniently located. Hosts offered good directions and information about the area.
Melissa
2016-08-21T00:00:00Z
Andrews basement living space was very clean and private. Bed was super comfy. Newly renovated as described. Andrew and his family are very welcoming!Differently recommend this place
Jordan
2017-02-23T00:00:00Z
This is the 3rd time iv stayed at Andrews place and it's been great as always . Very clean newly renovated basement. Very private. Andrew and his family made me feel welcome and at home. Deff recommended
Jordan
2017-03-16T00:00:00Z
Andrew and his family were fantastic hosts. They were very accommodating with my arrival time. The suite was spotless. The provided fruit, water and treats were a kind gesture that was most appreciated at the end of a long journey. I could not recommend Andrew and his family enough.
Andrea
2016-12-26T00:00:00Z
Andrew的家庭太棒了!我是2点入住的,下午4点左右到客厅跟女主人还有他们的大女儿一起聊天,非常开心。男主人因为工作原因,回家稍晚一些。在和他的聊天过程中,佩服的不行!极力推荐大家选择这个家庭!
宇宸
2017-02-07T00:00:00Z
Amazing space and great people
Anthony
2016-12-17T00:00:00Z
Newmarket, 安大略省, 加拿大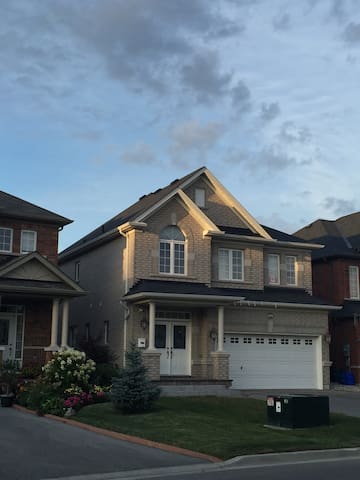 从多伦多。这种空间20-35分钟是一个完全独立的自包含走出地下室的公寓拥有自己的入口,卫生间,后院,甲板,客厅和厨房。这是一个安静的街区接近DVP.and很多的amenties
简洁的线条,但一个舒适的感觉。 电壁炉是一种功能,客人似乎更喜欢特别是对雪花飘落的背景下,可通过法式玻璃门可以看到设置。 这容易在与客人的完全保留甲板院子里的私人围栏。 在夏季,它充满了垂直菜园供您享用。 厕所浴室,水槽和独立的淋浴。 提供所有基本的洗浴用品和床上用品。 厨房设施齐全,包括设置四个。 有一个全新的邻双人床和一张双人折叠沙发。 一台平面电视,iPod的码头工人和电缆。 该空间设有舒适的垫子,茶几等,在后甲板上的一个非常大的户外熟络的休息区 APT处于小,但可以睡4。
靠近所有主要公路,商场,医院,学校,两个美丽的保护区和步行远足跑步和自行车道。这是面向非常安静的街区,一个家庭 大公园不到1分钟的步行路程游乐场和一个大草坪。 公共交通是附近。 有在一个十五分钟的步行路程艺术休闲中心的通过铺设美丽的保护区,一个非常大的状态直接关系到我们的街道。 历史悠久的Newmarket主街也可步行或骑自行车的距离。还有就是蜿蜒过去的一个小湖,并把你带到新市场的蓬勃发展枢纽的商店餐馆酒吧等一个宁静的步行道
This is a cute basement unit, with great location used as a base to explore York and Muskoka regions. All the amenities work great, and the patio is a huge plus! It's also very convenient to have our own place to park after long day of explorations. There is truly a great feeling of privacy. It's perfect for a getaway, but is a little dark which was expected, and the bathroom is a bit tinier than we hoped for :)
Kseniya
2016-08-21T00:00:00Z
Great visit! Candace was very accompanying leading up to our stay, answering numerous questions we had - very quickly! The apartment had everything we needed, and more :) Close to lots of amenities which was great. Thank you!
Tara
2015-12-04T00:00:00Z
Loved my stay here. Had a chance to enjoy the fantastic deck while sharing a couple of beers with my hosts. Couldn't ask for a nicer place.
Ken
2015-07-31T00:00:00Z
Candace is amazing... I don't have words to say. Everything going perfect. The house is very sweet and warm and everything I ask to her I receive so fast. Thanks Candace for how beautiful you are.
Daniele
2015-10-24T00:00:00Z
Candace was a wonderful host and the space was clean and comfortable. The host was available via text message in case we need anything and respected our privacy during our stay. The space was exactly as listed and we felt very much at home. My partner and I were able to watch a NFL football game in the living room in the evening and enjoyed the flexible check-in and -out times. Thanks for making our one-night stay in Newmarket so comfortable!!
Amanda
2014-12-29T00:00:00Z
Candace and her husband are nice people, they were patient and willing to help. The place was really nice, I really enjoyed at their place, with a smal but sweet backyard. I recommand anyone to live at their place. Environment was peaceful and quiet and you can go for a walk during the day.
Jason
2016-05-02T00:00:00Z
the room. was clean and inviting
Desiree
2016-09-26T00:00:00Z
I had a great stay in Candace's apartment from Jan to March and only wish I could have extended my stay longer to enjoy the backyard deck in the warm weather. Candace was an amazing host; she was very considerate and I felt she was always making sure I was not getting any disturbance. I only met her probably a couple of times during my stay, but she was always available by text and answered any of my questions promptly. The apartment itself was of adequate size and had all the basic requirements. The location was the best. The apartment is in a quiet residential area. It was very close to the high and a short drive to grocery stores. After staying for three months in the apartment, it felt like home. If I have another work opportunity in Newmarket, I would definitely want to stay here again. Thank you Candace!
Samer
2016-03-31T00:00:00Z
Newmarket, 安大略省, 加拿大
바로 내 문 밖에 스키 언덕이있다! 스키, 스노우 튜빙, 스노우 보딩, 스노우 슈잉, 크로스 컨트리 스키, 스노우 mobiling 및 기타 재미있는 겨울 활동 많은 겨울 활동은 멀리 단계가 있습니다! 여름에는 골프 코스에서와 같은 트리 탑 트레킹, 암벽 등반, 우편 라이닝, ATVing, 하이킹과 훨씬 더 다른 재미 여름 활동 근처에있다
Oro Station, 安大略省, 加拿大
l'hospitalité de style professionnel répond à un endroit pour appeler à la maison. Moderne boutique-hôtel-like intérieur ... pour une fraction du prix. 'Light, lumineux et aéré »a été cité par un invité récent. "Un regard sur mesure moderne» par un autre. Venez voir par vous-même, je suis à votre service. Gleaming planchers de bois franc,, entrée privée de 2 grand écran TV ... une vraie maison loin de la maison.
Grand lumineux appartement au deuxième chambre, étage 1 avec des fenêtres sur trois côtés.
Downtown Barrie se trouve à 1 minutes à pied et est une vitrine pour ce qu'est une communauté de revitalisation du secteur riverain peut être. Avec son centre-ville animé, 3 plages, parcs riverains, port de plaisance, des pubs et de grands restaurants (presque tous les types de choix alimentaires peuvent être trouvés ici!), Vous ne vous ennuierez jamais. Barrie-licious (un événement goût d'échantillonnage mis sur pied par les restaurants participants) a lieu en Février et est un vrai régal ... à ne pas manquer.
Mark is a great host! We arrived too late but he still accommodated us. The place was spotless. We really enjoyed our time at his place and we will be looking forward to stay at Mark's again.
Iman
2016-05-28T00:00:00Z
Everything was great, so my compliments to Mark. The place was exactly as described in the listing. Very convenient location within easy walking distance of the downtown and the lake. Zero complaints.
Steven
2016-10-20T00:00:00Z
Mark is a great host! This was our second time staying here, and we have been so pleased both times. He is very accommodating, and easy to get in touch with. He was able to make arrangements for us to have a flexible check in time, and was always available for questions or anything else. The apartment has everything you could possibly need for a great stay - comfortable bed, couch, desk, dining area, lots of clean towels, kitchen stocked with everything you need to cook and there was even an option to purchase some food(like lasagne) and beverages! I would definitely recommend staying here, and we will likely be back again for our next trip to Barrie!
Care
2016-09-12T00:00:00Z
I was in Barrie for a medical placement at the RVH so stayed here for 2 weeks. Mark was very welcoming and accommodating the whole way through from our arrival until our departure. There was always backup food available in the freezer and fridge from his own menu, and he kept the place stocked with fresh towels and daily essentials throughout the 2 weeks. The apartment was beautiful, clean, functional, and perfectly located about a 5 min walk from the beach/waterfront and downtown area which has many restaurants and cafes. There were kayak and paddle board rents at the beach and waterfront trails that extend several kilometers in either direction. It is also close to the highway so was easy to get to the RVH in less than 10 min. Although I was working the whole time the apartment design and location made me feel like I was on vacation. I would recommend it to anyone!
Sharon
2016-09-10T00:00:00Z
Mark was attentive and responsive to needs. Location is very convenient. I highly recommend.
Emilio
2016-11-20T00:00:00Z
We stayed twice in the course of a month and both times we were welcomed warmly. This apartment is a lovely place to stay, very homey and well furnished. It's a fantastic space that my small family enjoyed immensely. Also it's very close to amenities, with a cute 'country' convenience store practically across the street and within a short walk to downtown or the lake. We look forward to staying here again the next time we're in town.
Ryan
2016-07-18T00:00:00Z
Had a fabulous weekend stay! Everything was great and just as pictured/described, the place was gorgeous and Mark was a great host. Would definitely stay again!
Cassi
2016-08-21T00:00:00Z
Mark was out of station but called up to make sure that there was everything that we needed to be ready on arrival. All the information that we required was provided to us beforehand, and there was no confusion. The place was well kept, and had everything that we required for our stay, and more. Mark has an eye for design and that shows in the way the house has been kept. Every small detail for a comfortable stay has been taken care of. The house is close to downtown and minutes from the lovely waterfront, and to a variety of restaurants. Thanks, Mark for making our stay at Barrie memorable.
Preran
2016-05-24T00:00:00Z
Barrie, 安大略省, 加拿大
斯堪的纳维亚灵感符合现代设计这个公寓位于我们家的一楼,坐落在巴里的东端在树林里。从餐馆,海滩和酒吧分钟的路程这家精品像套房是理想的寻找与城市设施山寨的放松旅行。
我们叫爷爷谁一直对他周围的世界的好奇之后的空间。公路旅行当中是他最喜欢的业余爱好,当我们开始设计空间,让别人对他们的冒险享受,我们不由得想起了他顽强的走出去,探索国家的能力。作为一个熟练的木工我们决定赞扬他的激情和通过他传递给我们的期刊手打造最让你在空间看到的家具。卡尔·海因策是我们的激情项目,并提醒我们要永远探索我们的环境。 主室和卧室有大明亮的窗户在郁郁葱葱的绿树和美丽的大树木的目光。想给我们的客人一个选项来烹调食物,我们构建了一个厨房般的空间与所有必要的工具,使简单的饭菜。虽然这不是一个完整的厨房,你会发现菜肴,餐具,锅,平底锅,香料,迷你冰箱,电热炊具,烤箱,一个crockpot,水壶和咖啡壶。 我们选择比利时床单覆盖床和土耳其毛巾为浴室,让您在舒适性是最好的。我们设计和斯堪的纳维亚简约的上诉做出的家具。
My boyfriend and I spent a couple nights at Karl heinze. It was a lovely and clean space with everything we needed and more for our stay. We never actually met Adam and Sarah but they were super communicative. I would absolutely recommend this air bnb and will be back myself.
Megan
2016-12-30T00:00:00Z
My boyfriend and I had a peaceful stay at the Karl Heinze. The scenery was amazing, and the decor was so beautiful. It was like a little cottage getaway within the city. Just steps away from the lake and mins away from No Frills, this location was perfect. Just make sure if you're coming here in winter your car has winter tires as the driveway can be a little steep. Sarah was the perfect host- giving us full privacy while also attending to any needs we had. Anytime I messaged her with a question she always got back to me promptly and never made it seem like I was bugging her. Overall an amazing stay, we definitely will be back!
Annastacia
2017-02-12T00:00:00Z
The apartment was lovely. It was cozy and felt like we were away at a cottage. The location was great. Communication was very efficient.
Alexandra
2016-11-06T00:00:00Z
The place is really beautiful. The bathroom especially. The surrounding area is really nice, very close to the lake and a 15 minute walk or minute drive to all the bars and restaurants. Everything was smooth and comfortable. Would highly recommend!
Jafar
2016-09-21T00:00:00Z
Adam &a Sarah were great hosts and the place is unbelievably cozy.
Jeffrey
2017-03-19T00:00:00Z
The place is worth staying.I got a great view of the lake also very private in the back just seeing the beautiful trees in the snow. I suggest if anybody is going to check it out. Make sure you have winter tires though if you're going up there in the snow because their parking lot it's hard to drive up. Well-maintained place if you're looking for privacy that's a great place to be.
Darren
2016-12-19T00:00:00Z
Amazing stay!!
Julia
2017-02-20T00:00:00Z
The place is quite clean and comfortable, even better than the pics tell! Large window, wooden floor, spacious bathroom, surrounded by greens, a short walk to the lake, all of which makes it more like a resort for people live in big cities. Sarah is so nice and sweet, leaving much info about groceries, restaurants and trails on handwriting cards, and brought us fresh cinnamon rolls the other morning. The communication's great. Will definitely recommend to people go to Barrie!
Peng
2016-09-13T00:00:00Z
Barrie, 安大略省, 加拿大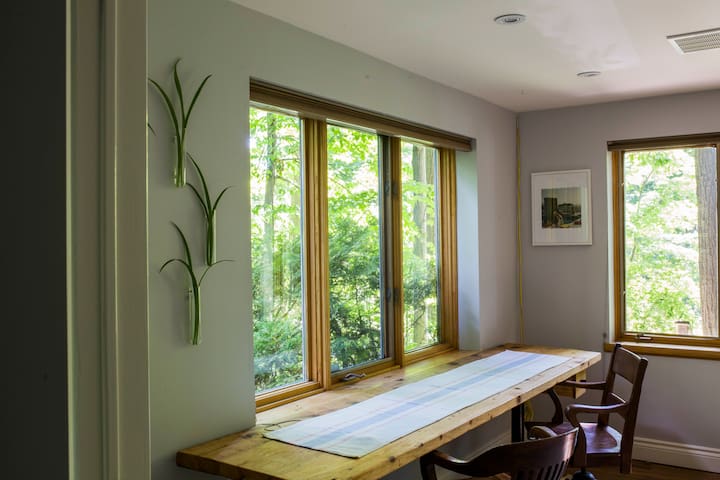 Our Hillside Guest Suite is a separate living space including, liv rm, 2 bdrms, kitchen, bathroom, wireless internet, satellite tv, private deck, geothermal heating/cooling. It is close to everything, outdoor activities, and in the midst of extensive trails. 8 minutes to downtown Barrie, 15 min to Wasaga Beach, 61 min to Pearson Airport. 11 min to Georgian College and RVH Hospital, 30 minutes to Penetanguishene (on Georgian Bay). Includes large carport for car or trailer, bikes, etc.
The Hillside 2 Bdrm Guest Suite is ssIt is a quiet and comfortable space with nature and forest views from large south and west facing windows. The entire space has on site milled golden hewed hemlock and pine walls, doors and trim. (No drywall here). All open beam construction with 9 foot ceilings. The apartment is is attached to a very spacious large one of a kind custom hand built log home. The space has its own outside access. and offers considerable privacy. It has no living space directly above nor below nor directly attached to it. The bathroom features a handbuilt made glossy natural wood counter with dual sinks and large tub with shower and in floor heating. Their is a small eat-in kitchen w new appliances including full size fridge and 24" range with vented exhaust hood. The kitchen is equipped with normal necessities, microwave, coffee maker, coffee, tea, cutlery, dishes, pots, pans, toaster, and wine rack. The living room is quiet and comfortable with Bell satellite tv and lots of built ins for storage. The corner sunfilled bedroom has a double bed with large closet. The second bedroom has a double bed w single bunk above and large closet and dresser. We have Rogers wireless internet. The apartment is great for two to four adults or a family. If needed we can provide an almost new playpen/bed suitable for an infant or small toddler.)
We are barely outside of town yet it feels very private and country-like. The land around here is quite hilly in fact we have two different driveways each going to a different level of the house. Just down the road is Nicholyn Farms a really great locally- grown food grocery store with lots of organic produce. We are 11 minutes from Georgian College and RVH General Hospital. Also Midhurst Pharmacy, popular Burbies bar/restarant, Macs Milk, a vet clinic, an Asian restaurant, the Midhurst Wellness Center and two Christian churches (one Baptist and one United) are within 2 km.
Midhurst, 安大略省, 加拿大
This one bedroom apartment is private, cozy and clean with a full kitchen and gas fireplace. The main entry way has your own private bathroom with a shower along with laundry facilities. There is a separate bedroom with a queen size bed along with a futon in the main living area. It also has a 60" HD TV with Cable and Netflix for your enjoyment. We are within walking distance to restaurants, coffee shops, antiques and more.
Welcome to "Our Place"! This bright and sunny one bedroom suite is situated in the quaint town of Stayner. Central to Collingwood, Wasaga Beach and the village of Creemore. "Our Place" offers spacious private and comfortable accommodations within walking distance to restaurants, coffee shops, antiques and much more. Our location is in close proximity to various resorts, hiking/biking trails, skiing, snowmobiling, beaches and golf along with the popular Scandinavia Spa. A perfect addition should you be escaping for a romantic weekend get away. Provided is a Keurig Machine for your morning coffee and also tea, milk and cream. Enjoy the 60" HD Television with Cable TV and Netflix. We also provide High Speed Internet wifi. It is a Heated Pool and it is available from June 15th until August 30th. The Pool Hours are 10am until 8pm. The Gas fireplace is available for use from September 15th until May 15th.
Quiet small town, lovely for walks or bike rides. We are approx: 11 min to Wasaga Beach 12 min to Creemore 13 min to Collingwood 28 min to Blue Mountain Village A quick walk to downtown Stayner We are almost right beside the Train Trail for hiking or biking the 12km trail to Collingwood where you can hook up with the Collingwood trail system
We really enjoyed our stay. It was very comfortable; we enjoyed the fireplace and the bathroom is so cute! Wayne & Kathy are amazing hosts; quick to respond and clear communication. The kitchen is pretty basic but we managed to cook simple meals and the shower is also tiny but all and all, it's a great space, in a good location and for a great value. We appreciated the complimentary wine and cheese upon arrival and playing old games such as Trouble! Thanks again!
Sandra
2017-03-08T00:00:00Z
Great accommodation! So clean and comfortable with everything we needed! Large and spacious with great wifi access and Netflix even! We received wine and cheese upon arrival which was a very pleasant added touch. I would highly recommend this accommodation. It is just a short drive to Collingwood and Blue Mountain.
Shayne
2017-01-26T00:00:00Z
Great kitchen and living room ! Loved everything about the place!
Darquise
2016-12-30T00:00:00Z
Textbook perfect airbnb experience! Wayne is very friendly and communicated efficiently. The apartment was clean, cozy and had everything you could possibly need. Cute neighbourhood and a short drive to Blue Mountain. Would 100% book this place again.
Amy
2016-10-30T00:00:00Z
Great place for relaxation, away from the madness of Collingwood and close to trails in Wasaga Beach, Pretty Little River and Nottawasaga. Wayne and Kathy provided every comfort and great recommendations.
victor
2017-01-10T00:00:00Z
The place was everything we needed and more. It was simple, yet comfortable and luxurious! The ability to walk through the small quiet town of Stayner and have access to everything we needed was really nice. Plus the short drive to Wassaga and Collingwood was great for our outings. We highly recommend this space and the hosts that were there for us to make it the ultimate getaway as a couple.
Isabelle & James
2017-04-09T00:00:00Z
Wayne is a great host, he provided lots of information before our stay which made it very easy to get to and settle in. His place was very clean and spacious, it was close to blue mountain (20mins), and had lots of channels and netflix which kept us entertained for our stay. I would definitely book his place again when we go to blue mountain for skiing in the future.
Joe
2017-01-22T00:00:00Z
We had a great stay here for two nights while we were visiting the Scandinave Spa. Wayne and Kathy were both very accommodating and eager to help with anything we needed. The apartment was clean and spacious. We will definitely be back!
Jenna
2017-01-25T00:00:00Z
Stayner, 安大略省, 加拿大
piso sin amueblar para alquileres a corto plazo. No hay ruido, ya que es un barrio bastante.
Bradford West Gwillimbury, 安大略省, 加拿大
Barb was very sweet welcoming and helpful and made me feel at home.
William and Sandra
2016-09-26T00:00:00Z
Had a lovely stay at Barb's place. A cozy little nook that was the perfect place to unwind. It had everything we needed and so close to the lake. We had a really nice walk and enjoyed the fall colors. Thanks again!
Laura
2016-10-22T00:00:00Z
Thanks Barb for a fantastic but too short of a stay! The place was cozy, clean and it was so nice that you left some drinks and muffins. Close walk to Bass lake and the water and a very short ride to shops. We will be back.
natalie
2015-07-05T00:00:00Z
Would highly recommend to all!
Gail
2016-07-03T00:00:00Z
A lovely experience! Barb was very friendly and very responsive both leading up to and during our stay. The suite is walking distance to serene Bass Lake, and a quick drive to downtown Orillia and Lake Simcoe. A great place to spend the weekend.
Karissa
2016-04-17T00:00:00Z
What a great place! So glad we got a chance to stay here. Barb is so incredibly kind and welcoming, and was always so quick to respond to any questions. She stocked the place with fruits, muffins, granola bars, and beverages. There's also a Tassimo, fridge, microwave, and bbq outside! The accommodations were impeccably clean, and nicely decorated. The place is right off Hwy 12, but tucked in back enough to feel like you are at a resort. You could walk down to Bass Lake in 5 minutes and enjoy the beach, or you can take a drive into town and visit the quaint shops and the Mariposa Market. Hopeful to visit again soon! Thanks you, Barb!
Jenn
2016-07-04T00:00:00Z
I had a beautiful time at the Bass Lake Retreat, it was such a unique space that felt easy to be comfortable in, and being so close to the lake was dreamy. It was the relief I didn't know I needed. Surprisingly, even being close to a main road, I don't recall ever hearing - let alone being disturbed by - traffic. There is the beautiful Bass Lake Park that has dense trees, family-friendly areas and wellkept trials RIGHT next door. Really a wonderful experience. There is a nice food place walking distance (about 5 minutes), but otherwise you'd need to drive to town. All in all, I would really recommend this space, Barb and her husband are very welcoming and warm and look to make your stay bot h as comfortable, and respectfully private as well.
Melisse
2016-03-01T00:00:00Z
Barb was a fantastic host!!! I absolutely love this place and will happily stay again and recommend! The property is beautiful and well maintained. Everything was clean and fresh for when I arrived. 6 stars!
Jeremy
2016-06-13T00:00:00Z
Oro-Medonte, 安大略省, 加拿大
You'll love my place because it's a beautiful custom made house with mature trees and pond.. Need a car in this area. Kitchen/wet bar - no cooking. Washer/Dryer sheared. 2 big couch for extra guests.
This was a wonderful place to stay, it was beautifully furnished, very comfortable and has all the amenities you need! I will be back hopefully!
Jenna
2016-07-25T00:00:00Z
Schomberg, 安大略省, 加拿大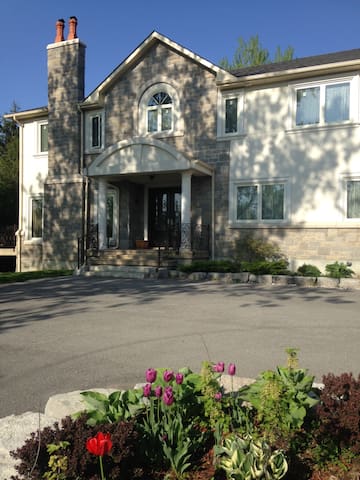 Diese Suite befindet sich in einem unteren Rücken zu Fuß aus einem großen Haus entfernt. Es ist gefüllt mit Licht und zieht sich auf Grünflächen. Der Gastgeber wohnt vor Ort und bietet einen ruhigen und komfortablen Platz für ihre Gäste. Zur Ausstattung gehören Shampoo, Cremespülung, Seife, Spülmittel (und Reinigungsmittel). Sie können buchstäblich zu Fuß in und nichts brauchen (außer Lebensmittel ... die Sie in der komplett ausgestatteten Küche zu speichern). Salz, Pfeffer, Zucker, Öl, Tee ... alle zur Verfügung gestellt.
Ich lebe auf einer ruhigen Seitenstraße. Meine Nachbarn sind ruhig und respektvoll.
Tammy's place is even nicer than the photos posted. Very comfy bed, nice kitchen and clean living space. Big TV w/ netflix and a cozy fireplace. Great for a weekend away.
Greg
2017-01-02T00:00:00Z
Tammy's communication was excellent, greeted us at the door, shared her beautifully furnished space with us. Was perfect for our needs.
Suzanne
2017-02-26T00:00:00Z
Thank you Tammy. The apartment was sparkling clean and very comfortable.
Jacqueline
2016-12-31T00:00:00Z
Tammy's place is awesome and she is great host. Highly recommended.
Roman
2017-03-27T00:00:00Z
とても快適に過ごすことが出来ました。 生活に必要なものが全て一通り揃っています。 また機会があれば利用したいです。
Kikko
2017-03-10T00:00:00Z
We had a wonderful stay at Tammy's place. The suite is very nice and well equipped. It was also very clean. The neighboorhood is very quiet and you can find many shops and restaurants within short driving distance. It is as well ideally located if you intend to go to skiing. The communication with Tammy was very friendly and easy!
Agathe
2017-02-20T00:00:00Z
Had a great stay at Tammy's beautiful and immaculately clean place. We found the dwelling even better than described in the posting. Tammy was also very supportive and kind enough to introduce us to the place, the area and the city. The place is quite spacious, very organized and well kept. The living area and the bedroom is very comfortable. Would definitely love to come back again and wholeheartedly recommend this place for an enjoyable getaway.
Saif
2016-12-25T00:00:00Z
Accommodation was as presented, if not better, and the say worked out perfectly. Tammy was great.
Brian
2016-12-16T00:00:00Z
Barrie, 安大略省, 加拿大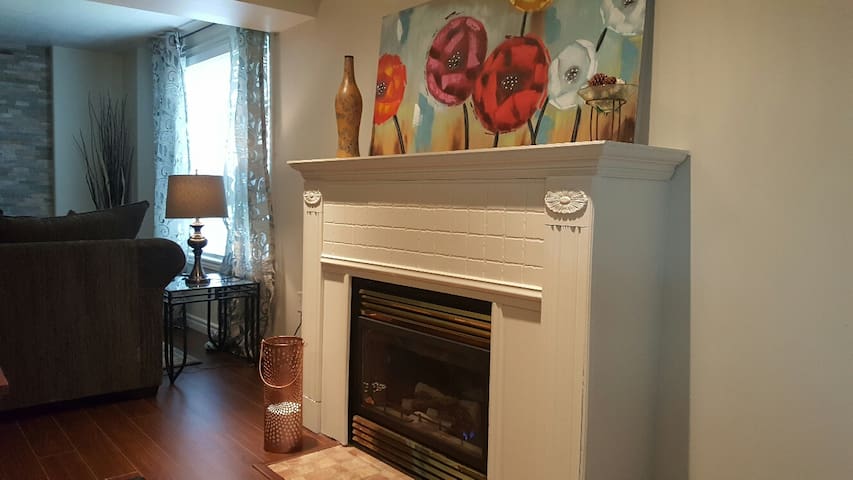 Jamaican who is also a Citizen o Offering a none smoking/drinking/pet environment. vegetarian cooking Clean and Quiet. I will endeavor to show you around and take you where ever you wish to go as I will make the time available to you.
It is a Large One bedroom with a sun filled DEN, hardwood floors that are clean. The room is immediately entering the Unit and the huge bright washroom is the focal point for its unique layout.. It is the first room that you will see entering the Unit. So I filled it with bright orange colours and aromas from natural soaps.
Aurora is known to be one of the wealthiest areas in Ontario. The Unit is located in the downtown where everything is available. There are parks everywhere and well known places to eat including formal dining. McDonalds, Swiss Chalet. The City Library is an attraction and there is free breakfast on Saturday Mornings with live music, and free dinner is also served on Wednesday. The meals are served by the surrounding Churches but all are welcome including visitors to the area. It is mostly for socializing. The three Churches located in the area looks after the people in the community real well.
奧羅拉(Aurora), 安大略省, 加拿大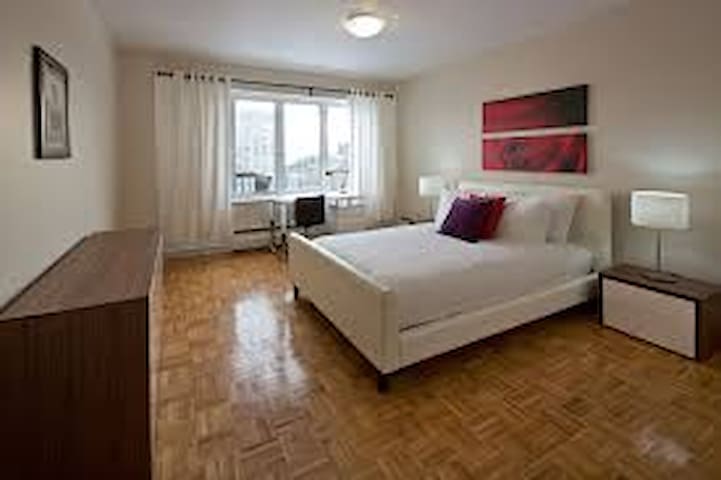 Cozy bachelor apartment with lake access just steps outside your door. Backyard is shared with owner. Recently renovated apartment features a full working kitchen, 3 piece bathroom, wifi, cable, BBQ & access to laundry facilities. includes double bed & a pull out sofa. 10 minutes from Rama and local attractions.
We had a good time in Anita's place. Her place is very clean and has lovely view on the lake.
Yi
2016-06-27T00:00:00Z
Super easy check in. Cute place, looks better than in pictures. And right on the water. Great value.
Cassondra
2016-05-09T00:00:00Z
The host canceled this reservation 23 days before arrival. This is an automated posting.
Miguel
2016-06-08T00:00:00Z
Anita made us feel very much at home.. even offered us bathing suits & water shoes when we realized we'd forgotten our own. How's THAT for service?! The waterfront view was quite spectacular - especially when the rain storm hit complete with a stunning double rainbow afterward. The location was absolutely perfect for our needs.
Laura
2016-07-11T00:00:00Z
Anita was a great host! Checking in was super easy and the apartment was amazingly clean and beautiful on the water. We had a great time at the apartment and would go back next time! :)
Kaela
2016-05-24T00:00:00Z
Orillia, 安大略省, 加拿大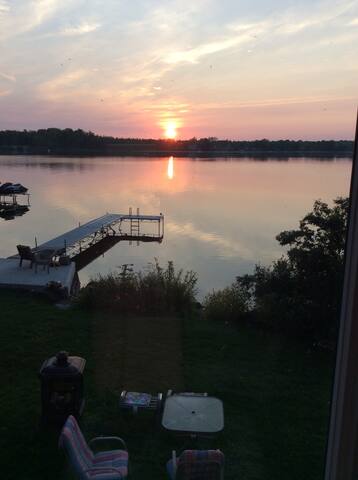 Innisfil - Airbnb
:
在

294

位房客的評價中,平均評分為

4.88

星(滿分為

5

星)