輸入日期以查看總價格,包括其他費用,可能會加收稅費。
Mountain house for rent located in National Park Njegusi above Kotor looking down at the entire bay with beautiful view. Kotor, Cetinje and national park Lovcen are all within 30 minutes. You can enjoy beautiful sunset with a sea view.
Mountain house for rent located in National Park Njegusi above Kotor looking down at the entire bay with beautiful view. Kotor, Cetinje and national park Lovcen are all within 30 minutes. You can enjoy beautiful sunset with a sea view. Beautiful restaurant is 50 meters away from house and convenience store is 5 min drive. National park Lovcen and mausoleum are within 30 min. If you go downhill 30 min you will drive to Kotor, and if you continue uphill 30 min you will visit Cetinje.
We enjoyed staying at Pavle's mountain cabin very much. Pavle gave us great directions in settling in. We loved sitting out on the stone terrace with the incredible view. The evenings were chilly and sitting in front a fire in the huge fireplace was greatly appreciated. The cabin is very cozy and charming!
Linda
September 2016
We had an exciting 4 day trip to Montenegro and stayed at this apartment. The first encounter was somewhat surprising, as the road to the house is risky, a one lane steep road. But the view, cool temperature and calmness totally worth it if you are adventurous enough. The apartment was cozy and nice with enough equipment and tools (I even found a screw driver to fix my broken glasses). The whole house is not included in this offer, as Pavle's uncle was visiting there, though he was a very nice and social person.
Mohsen
July 2014
Great place to chill down with beautiful view for sea and mountains. Nicely furnished, old house. Great communication with hosts. recommend strongly!
Szymon
August 2016
Кому хочется отдохнуть от суеты и насладится покоем - добро пожаловать в дом Павла :) Очень красивое место, бесподобный вид на залив. Сам дом прохладный, ночью будет даже холодно, но есть огромный очаг и электрические обогреватели. Белье и полотенца есть, посуды немного, но на пару-тройку человек наберется. Диван в комнате раскладывается, но очень неудобно. Нам было проще спать на двухэтажных кроватях в маленькой комнате. Плита электрическая, нагревается долго, не планируйте готовить чтото сложное, проще съездить(минут 10) в ближайшую деревню в сторону Негушей и там поесть в рестоне, там же есть небольшое сельпо. В целом нам понравилось пожить в этом доме :)
Maxim
September 2016
Pavle's was a perfect start for our adventure, great location, awesome views, biggest fireplace and everything else you need for a memorable stay. Pavle is a star!!!
Irina
April 2013
Nous avons passé un agréable séjour chez Pavle. La maison est petite mais bien équipé et la vue est superbe. Pavle nous a donné un téléphone avec une puce montenegrine pour qu' on puisse le joindre. La maison est juste un peu loin de kotor (30 min). L'oncle de pavle est aussi très gentil. Bonne adresse pour un séjour en toute détente.
Hugo
August 2015
Very nice house with wonderful view. It is as described.
Ariane
August 2014
Pavle was great. He gave me direction to a Pavgord gas station just on the Kotor side of tunnel to meet. I called and he was unable to meet but gave me easy directions to the house. It's a LONG way up the mountain, so, don't think you missed it. There is a restaurant right by the road to the house, you can't miss it. The house looks like the pictures, so you know when you get there. Amazing view. This is a mountain place, so expect a few bugs here and there or leaves on the patio. Nice space with living room, small kitchen, bathroom and bedroom. Bedroom had 4 bunk beds and the sofa pulls out. There is a fridge and plates, cups, glasses, etc. The restraunt is just down the road, easy walk, great food. There is also a restaraunt a short 1k walk up the road at the entrance to Lovcen. We ate dinner at both, they were good. Go to Lovcen, it's amazing. Mind you this is mountain driving, narrow roads and there are busses, so be prepared to get over if possible or back up until you can. Oh, Pavle had a local cell phone at the house too, in case of emergencies or you needed to call him, that was nice. If you are looking for a place to get off the grid a bit, this is it! No wi-fi, but my phone worked fine. The little neighborhood was nice. There are a few houses around this one and there is a small cemetery and church a short walk from house (it was locked, but it's cool) Also, local neighbor or contractor working on one of the houses, offered us Raki (if you haven't had, it's like Everclear). Whew! He didn't speak English, but was telling us the towns around the bay. It was a little rainy while we're were there, but Pavle had a chess board and we brought books and cards. Great two days.
Jodi
September 2016
房間類型
整套房子/公寓
---
房屋類型
獨棟
---
可住人數
5
---
卧室
1
Kotor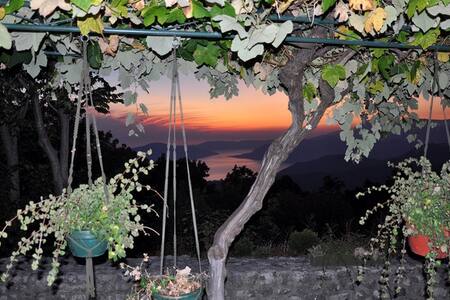 My place is very close to Kotor old town, restaurants and dining, great views, the beach. My place is good for couples, solo adventurers, and business travelers. We are located near the northern entrance to Kotor's old town and practically few steps away from center.
appartement super propre et idéalement situé pour la visite de kotor. Le parking gratuit au pied de l appart est un atout majeur. Cependant, le cumulus d eau chaude ne fonctionne que pour une douche chaude et ne se régénère apparement pas dans la nuit. Au prix de la chambre, ce n'est pas admissible. L'accueil fut on ne peux plus expéditif, aucun tour de l'appartement ni des visites aux alentours. Aucune notion de service d hote.
François
September 2016
All as described. Perfect location. Close to the Old Town, but at the same time in a quiet place. Hostess was very responsive.
Artem
August 2016
Really great location, very clean and lovely little apartment which was good value
Lotus
August 2016
L'appartement est super bien situé (à 2min de la vieille ville à pied). Sandra a été très disponible pendant le séjour pour arranger un problème de clim qui faisait du bruit. L'appartement était très propre et permettait de faire un peu de cuisine.
Laure
September 2016
Nice, clean apartment equipped with everything I need.
Elias
August 2016
The place is nice like the pictures, its near to the old town, supermarket and the night life. We dont met the owner but the friend that host us that so nice and kind. I recomend this place.
Cynthia
August 2016
We spent at this apartment only one night but everything was good. Room was clean and cozy. The location is awesome, it's really close to the Old town! And you can find a bakery in a few steps :)
Sergey
September 2016
The apartment is exactly as shown in the pictures. It is at a great location and with a private parking which can be difficult in Kotor. Also Sandra was great and she tried a lot yo make us feel welcome. She let us stay a bit longer and had also some coffee sticks and cedevita juice for us.
Nodas
August 2016
Kotor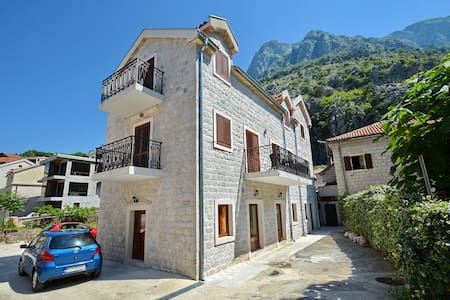 My place is close to National Park Lovcen, parks. You'll love my place because of the ambiance, the outdoors space, nature, piece and comfort. My place is good for couples, solo adventurers, families (with kids), and big groups.
Cetinje
Wonderful place for a vacation in the mountains, near the famous natural spring and a lookout from which you can see the whole Bay of Kotor
two bedrooms with double beds, large living room with pull-out bed, bathroom and large terrace
absolute privacy near a few houses which are inhabited only occasionally near there is no public transport, it is necessary to own a car Free parking is provided
房間類型
整套房子/公寓
---
房屋類型
獨棟
---
可住人數
5
---
卧室
2
cetinje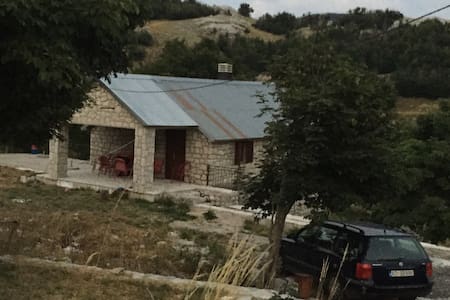 nice family home in the mountain.quiet place for relax in the nature.Holiday Home Nikolic is located 20 meters from entrance in the national park Lovcen .
We, five girls from Belgium were totally in love With this cute little house. So private in a nice alley. A big room upstairs and a nice kitchen and living room ground floor!! Perfect spot for a family or a group of friends!!
Geraldine
July 2016
房間類型
整套房子/公寓
---
房屋類型
獨棟
---
可住人數
5
---
卧室
1
Njegusi
- size of c. 100sqm. - on the first floor: living and dining area with small fully equipped kitchen, wood stove, dishing machine and bathroom with shower and toilet - on the second floor: 2 spacious bedrooms - central heating - barbecue in front of the house - water tank - garden - parking place
房間類型
整套房子/公寓
---
房屋類型
獨棟
---
可住人數
5
---
卧室
2
Njeguši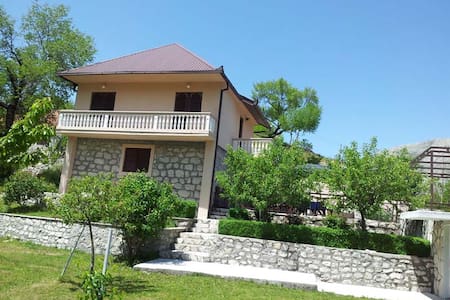 Our place is close to great views, restaurants and dining. You will love our place because of the nature. Our place is good for couples, solo adventurers, and families (with kids).
Njeguši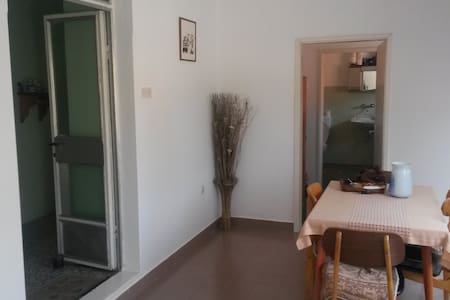 My place is close to restaurants and dining, nightlife, public transport, the beach,old town,shopping center,, family-friendly activities. You'll love my place because of proximity to all the sights and events in Kotor and in the same time relaxing and peacefull place. My place is good for couples, solo adventurers, business travelers, and families (with kids).
房間類型
整套房子/公寓
---
房屋類型
公寓
---
可住人數
3
---
卧室
1
Kotor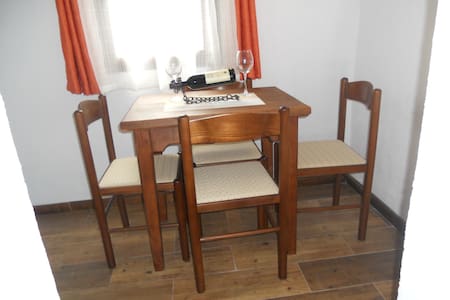 Рядом с моим жильем рестораны и кафе, пляж, ночная жизнь, семейные развлечения и общественный транспорт. Вам понравится, ведь в моем жилье есть расположение, атмосферность и район. Мое жилье подходит для этого: пары, соло-путешественники, деловые путешественники, семьи (с детьми), большие группы и мохнатые друзья (животные).
Одина из лучших квартир исторического Котора ! Кофе из машинки а также доставка фруктов и ягод овощей на ваш стол (доставка бесплатна ) По их желанию
Вид из окон разнообразный Это исторический дом постройка 1385г с единственной террасой смотрящей на залив новый ремонт придётся Вам по душе .
房間類型
整套房子/公寓
---
房屋類型
公寓
---
可住人數
5
---
卧室
2
Kotor
  The D&Sons Apartments are located in a quiet attractive part of the old town of Kotor beneath the famous San Giovanni fortress. The attractive position of the property affords guest a beautiful view of the Old Town from one of the most luxurious apartments in Kotor which is graded as 4 star.     D&Sons own 6 apartments in total of which 2 are five-bed, 2 are four-bed and 2 are two-bed. The size of the five-bad and four-bed apartments ranges from 60m2 to 80m2. The largest apartment is 80m2 in size and has 2 balconies, 2 air conditioning units, 2 TVs, 2 bedrooms and all other essential facilities. The size of the two-bed apartments is 40m2.      The D&Sons apartments are fully furnished with all the latest equipment. Each apartment has air-conditioning, cable TV, wireless Internet, kitchen and bathroom, and in order to meet all the needs of our guests, a shared washing machine is available. The D&Sons Apartments is located beneath the San Giovanni fortress in the historic quarter of Kotor. Each apartment has views of the fortress and free Wi-Fi. The cozy apartments at the D & Sons Apartments include a fully-equipped kitchen and a sitting area with cable TV. Some rooms include 2 spacious balconies with panoramic views of the surrounding area. The D & Sons provides an airport shuttle and its own rent-a-car service. Excursions to attractive locations in Kotor and Montenegro can be organized as well. The D & Sons is near Kotor restaurants, bars and supermarkets.    
The apartment in Kotor is very nice (beautifully renovated old building) and located in the old town of Kotor. We enjoyed staying there.
Katharina
June 2013
Joli appartement. Bien que difficile à localiser (Adresse non indiquée dans la rue de l'appartement) celui ci est tres bien situé car au cœur de la vieille ville. Un peu de bruit des bars à proximité mais sans doute le prix à payer pour etre au centre de la ville. (les musiques s'arrêtent à 1h)
Jennifer
August 2016
Our host met us outside the main gate of Kotor and led us through the narrow alleys to his apartment house, a well-restored older building on a main "street" near the cliff. The apartment is well fitted up and conveniently arranged. The kitchen worked well, and the bedroom and bath were both very spacious. Living for a couple days in a walled city was certainly an interesting experience. Jane and Conrad Brown
Conrad & Jane
May 2013
We were greeted by the manager having an argument with tourist information staff, where we were accused of lying. While in the apartment we were told off for using the washing machine. When our power went off, he told us we had too much on after he barged passed us into the bedroom. No apology. Flat had very little natural light and a poorly equipped kitchen. You'll be able to find somewhere better in Kotor.
Lyndsey
March 2014
Very good location inside downtown!!! Room was very comfortable, clean and as its presented in the website. Drasan was an amazing host, even he was busy he waited me at the airport and suggest the best places to go around the city and restaurants, bars, coffee shops and so on. Definitely I would stay there again.
Jaime
May 2013
This is a squeaky clean apartment with superb fixtures and fittings. If there is one drawback it is that, being in the eves of the building, it has limited views. However, that is perhaps a little too much to ask of somewhere so well located, in the very heart of the old town. And it is cheap....very cheap. All in all, this is excellent accommodation.
Andrew
June 2013
Great place in the middle of the city. The best in order to enjoy Kotor. The apartment was clean and well equiped. I recommand !
Antoine Tom
August 2015
D&Sons apartment was perfect. the location was wonderful. it's right in the old town so very close to restaurants, attractions, etc. but far enough away from the night clubs/bars so it's quiet at night. it's located on a very charming street (we couldn't stop taking photos from our front door). it's very easy to find as it's marked on (SENSITIVE CONTENTS HIDDEN) maps plus you will see signs in the city. we were met right outside the city walls on time and were very kindly shown to the closest parking lot. the apartment was clean and well taken care of. last minute we had to add a night to our stay and were graciously accommodated. overall a great stay- would recommend it if you are going to explore kotor.
Alessandro
June 2013
房間類型
整套房子/公寓
---
房屋類型
公寓
---
可住人數
16
---
卧室
10
Kotor