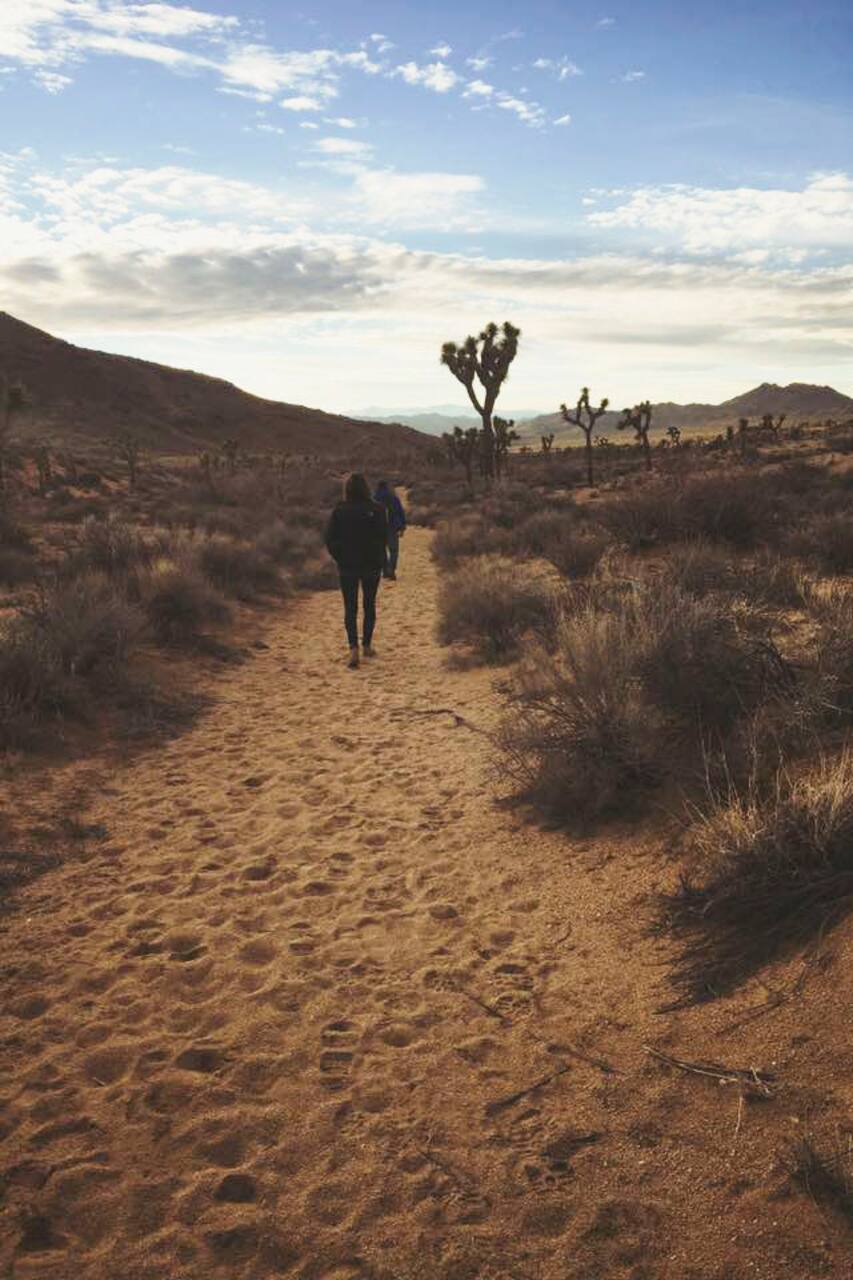 Joshua Tree guided hike and meditation
Joshua Tree guided hike and meditation

這項體驗的名額少之又少。
I am an Australian musician who has spent a life time perfecting my craft in the universal languages of music, movement, healing and communication with reiki two certificate, yoga, dance and meditation training at the Broadway Dance Center in New York. I am also the founder of a vintage business encouraging sustainable living and healthy body image.
A journey through Joshua tree National Park, we will leave behind the distractions and noise of our busy life, and re-connect in a two-hour group hike and guided meditation. We will start the journey with a brief meet and greet, where we will meet our fellow travelers and create a space of intention. From there, we will start our first hike on the Barker Dam nature trail, a 1.8 mile loop past the…
The desert in an unforgiving place, please be prepared by having enclosed and appropriate hiking shoes and comfortable clothes, sunblock, sunglasses, a hat, cameras (but no phones permitted.)
零食
A light vegan snack Fruit, nuts and granola bars.
飲品
Water I will provide water before we enter, but please bring your own drink bottle to save on plastic.
門票
Entry fee to the park $12 per person included
something warm, for the cooler season.
We will meet at the visitors center and enter together to explore the parks famous landmarks such as Joshua trees Barkers Damn trail, arch rock, the other worldly rock formations of indian cove, and the pinto mountains.
The desert in an unforgiving place, please be prepared by having enclosed and appropriate hiking shoes and comfortable clothes, sunblock, sunglasses, a hat, cameras (but no phones permitted.)
徒步遠足導覽
Joshua Tree guided hike and meditation