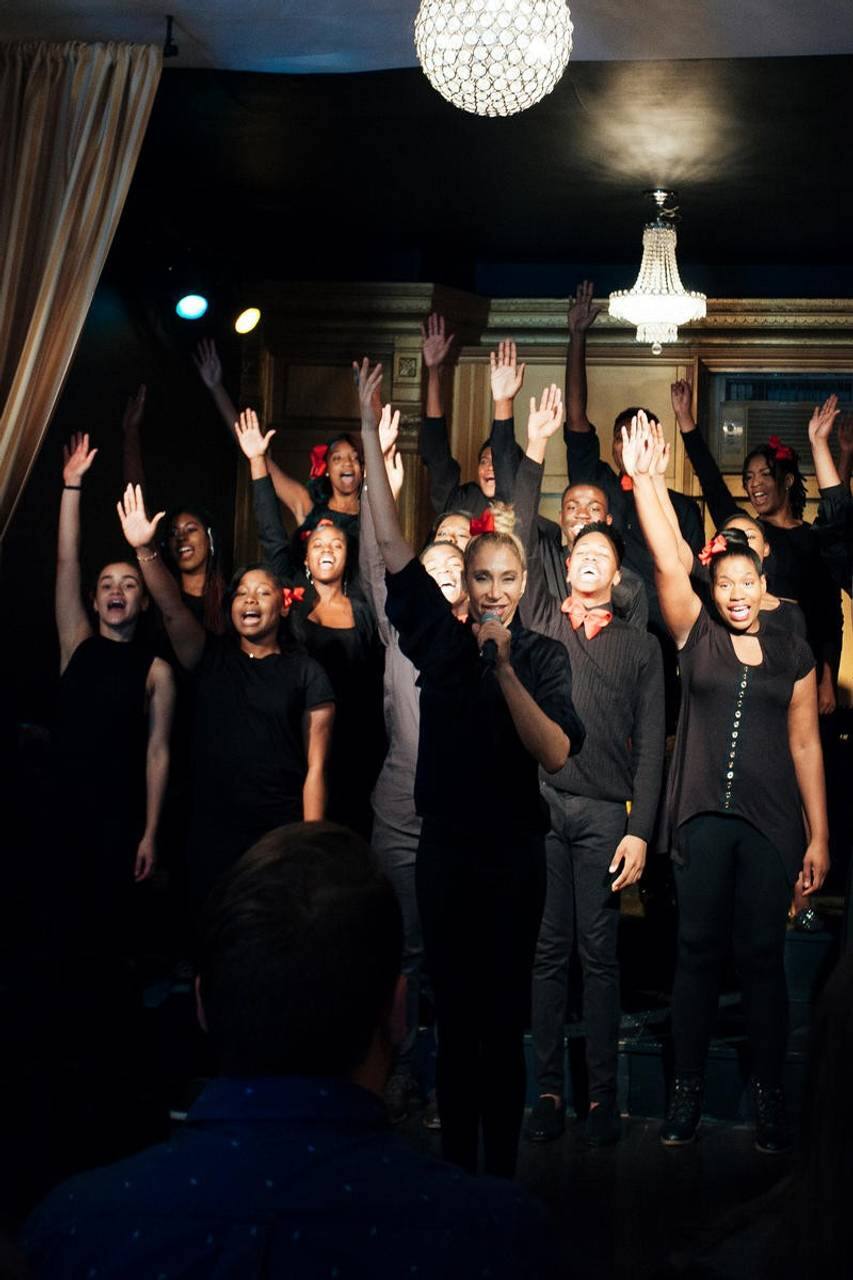 Gospel music in the heart of Harlem
Gospel music in the heart of Harlem
I am the founder of the Mama Foundation for the Arts and co-writer of the 1983 musical Mama, I Want to Sing! Music is, and always has been, my life. Growing up surrounded by the gospel, jazz, and rhythm of Harlem, it became my greatest joy to share the invigorating sounds of our history.
關於Mama Foundation for the Arts
The Mama Foundation for the Arts is a cultural space in Harlem with a mission to present, preserve, and promote the history and fundamentals of gospel, jazz, and R&B music for current and future generations, as well as to provide quality training and employment in the performing arts to both youths and adults. The Mama Foundation was founded by legendary Harlem native Vy Higginsen.
此為
社會公益體驗
,您為參加體驗所支付的費用會全數捐贈給Mama Foundation for the Arts 。
We'll meet in the modern and inviting venue of JCC Harlem for refreshments. Then we'll enjoy an intimate concert with the award-winning Sing Harlem Choir and the Wednesday Sings Ensemble. Listen to the soulful sounds of jazz, gospel, and R&B arranged with an original and contemporary flare. The Sing Harlem Choir will provide a special look into their acclaimed repertoire as performed by the voices…
Please arrive at 7:45pm, the concert will begin promptly at 8pm.
JCC Harlem is a 6,000 square foot modern venue in the heart of South Harlem's restaurant and nightlife stretch on Frederick Douglass.
私密音樂會
Gospel music in the heart of Harlem