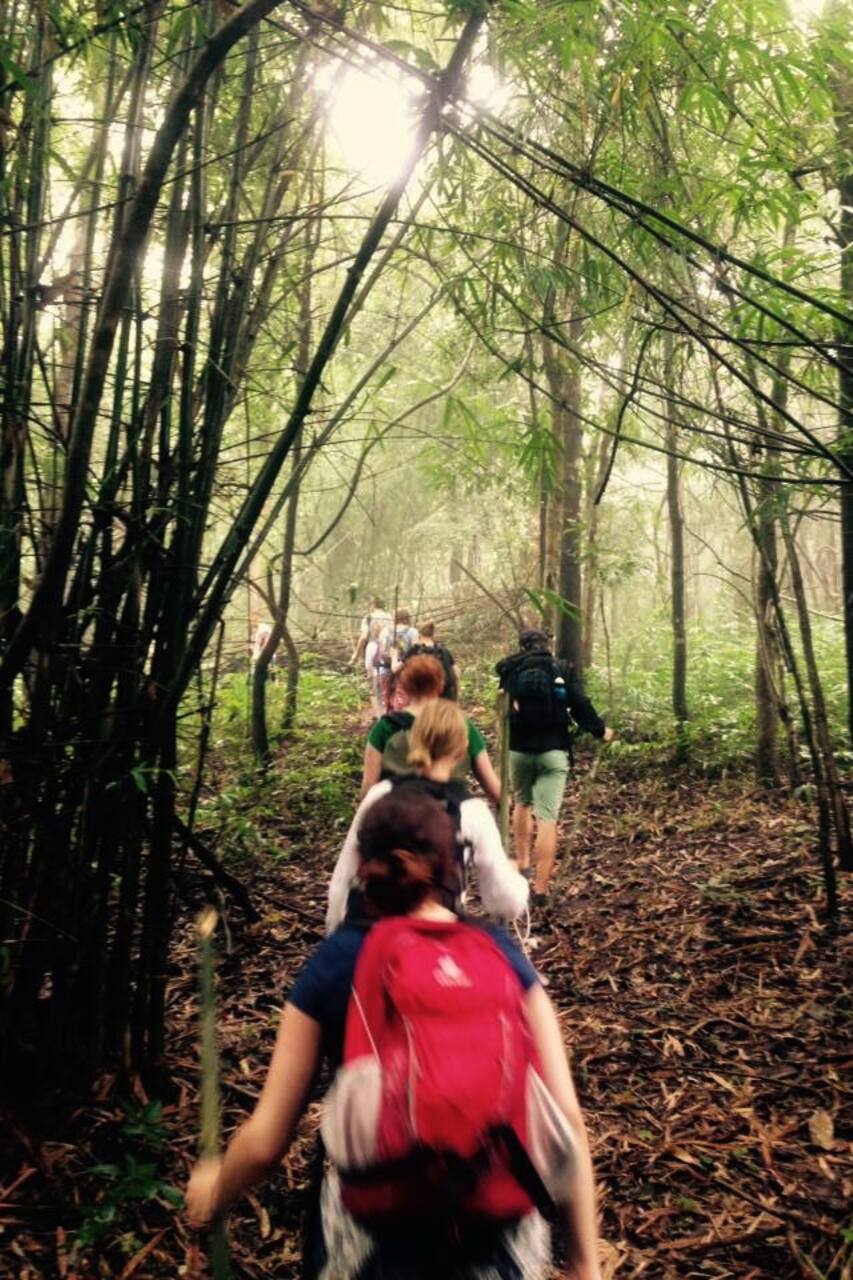 Jungle trek & village life
Jungle trek & village life
Hello, I'm Manuelo, a 28-year-old educator from Thailand and I have been living in Chiang Mai with my family since I was young. I am the president of the Sangob Foundation, based in Chiang Mai. I love the diversity of people living in Chiang Mai (locals, Hill Tribe people & foreigners) and through my work get to help preserve endangered traditions (weaving, music & dance, herbal medicine, local…
We are a grassroots foundation composed of dedicated and certified educators. Our projects are educational and contribute to preserving endangered customs such as Ethnic music, dance, weaving, spiritual ceremonies & natural building. We also aim at supporting local Artists, Craftsmen, Teachers & Students. Our mission is to preserve and transmit ancient artistic and cultural knowledge.
此為
社會公益體驗
,您為參加體驗所支付的費用會全數捐贈給Sa-ngob Foundation。
Come with me to get a unique insight into remote village life. You'll take in stunning views of the beautiful mountains and get a real sense of how people live in such a remote area. I'll explain some of the differences in Karen hill tribe culture and the diverse belief systems of the Thai people. As we pass through the village rice field, we will learn how the villagers prepare the terraces and…
We are able to adapt lunch to our guests' dietary requirement (Vegetarian, allergies and other intolerances) as long as we are notified in advance.
Food
Traditional Thai Lunch Includes chicken, vegetables & fish