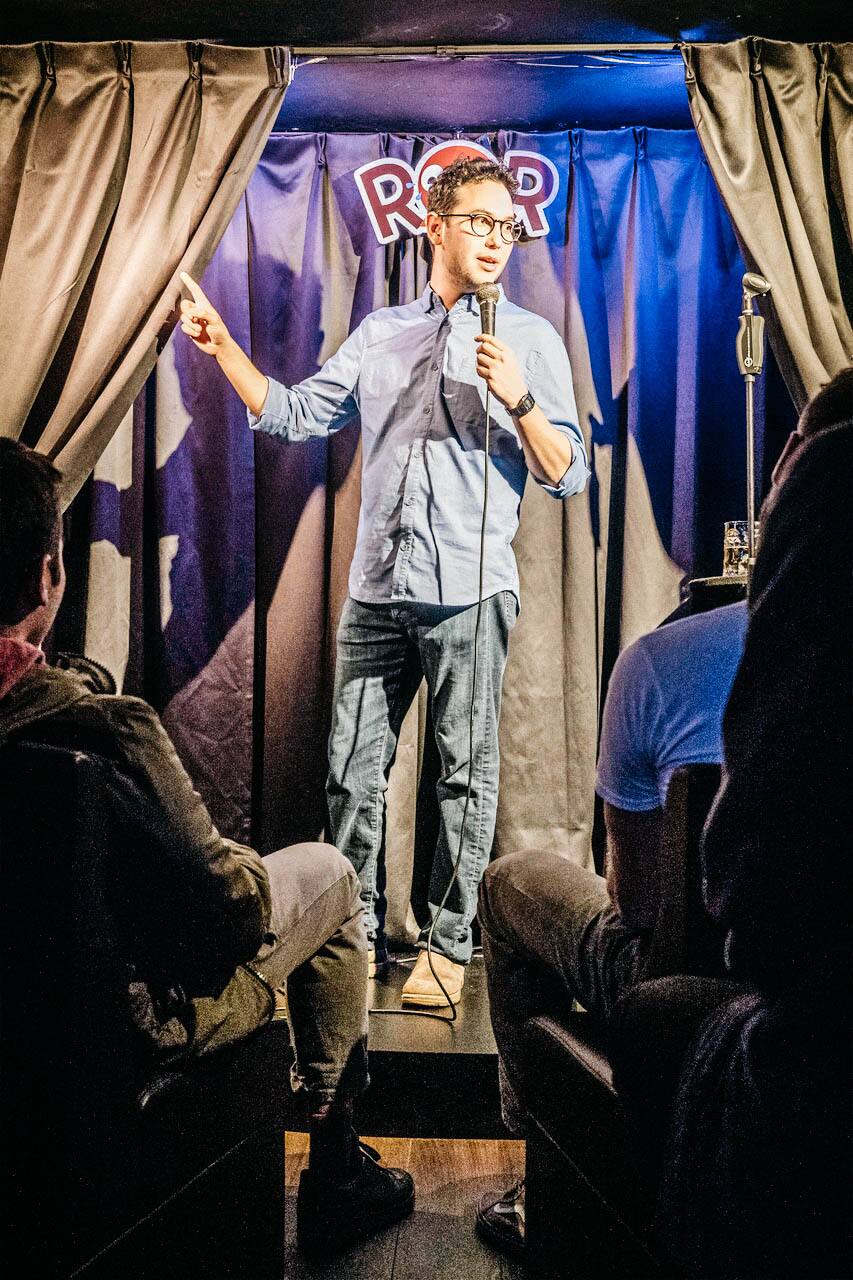 live comedy, hidden nightlife
live comedy, hidden nightlife
I've lived in Osaka for over a decade, delving deeply into the incredible nightlife and documenting people enjoying awesome evenings as an event photographer. As a 5-year Stand Up Comedy performer, I'm uniquely qualified to share the funny side of Japanese life. As a dedicated bar-fly & man-too-lazy-to-cook, I'm equally qualified to share the best nightlife & restaurants in Osaka.
Osaka is famous for comedy - why not have a comedian show you a unique night out! The tour includes a dinner of delicious Osaka food, drinks, a walking tour through the bright lights of Namba, followed by live Stand Up Comedy (in English) featuring your host, me! We'll begin with dinner at my favorite funky izakaya, followed by a walking tour through the back-streets of Namba, Dotonbori &…
You only have to bring ID & non sandal-type footwear if you want to enter a nightclub. Otherwise just bring extra cash for drinks after your first free one, and 1000 yen for the comedy show entrance.
Food
Dinner in an Izakaya Dinner provided at the beginning of the tour, with street food options to buy along the way.
Drinks
1 free (standard) drink I'll buy your 1st drink with dinner. Guests will buy their own drinks at later venues. Post-comedy bars can provide gifts!
Equipment
Professional Photography I'll have my camera with me so you'll also receive awesome photos to commemorate your unforgettable Osaka evening. :)
Bring money for drinks after your first free one, plus 1,000 yen entry for the comedy show. Special visiting pro comics might have a higher fee.
If you'd like to visit a nightclub make sure you don't wear sandals and bring ID, something with a photo is ideal.