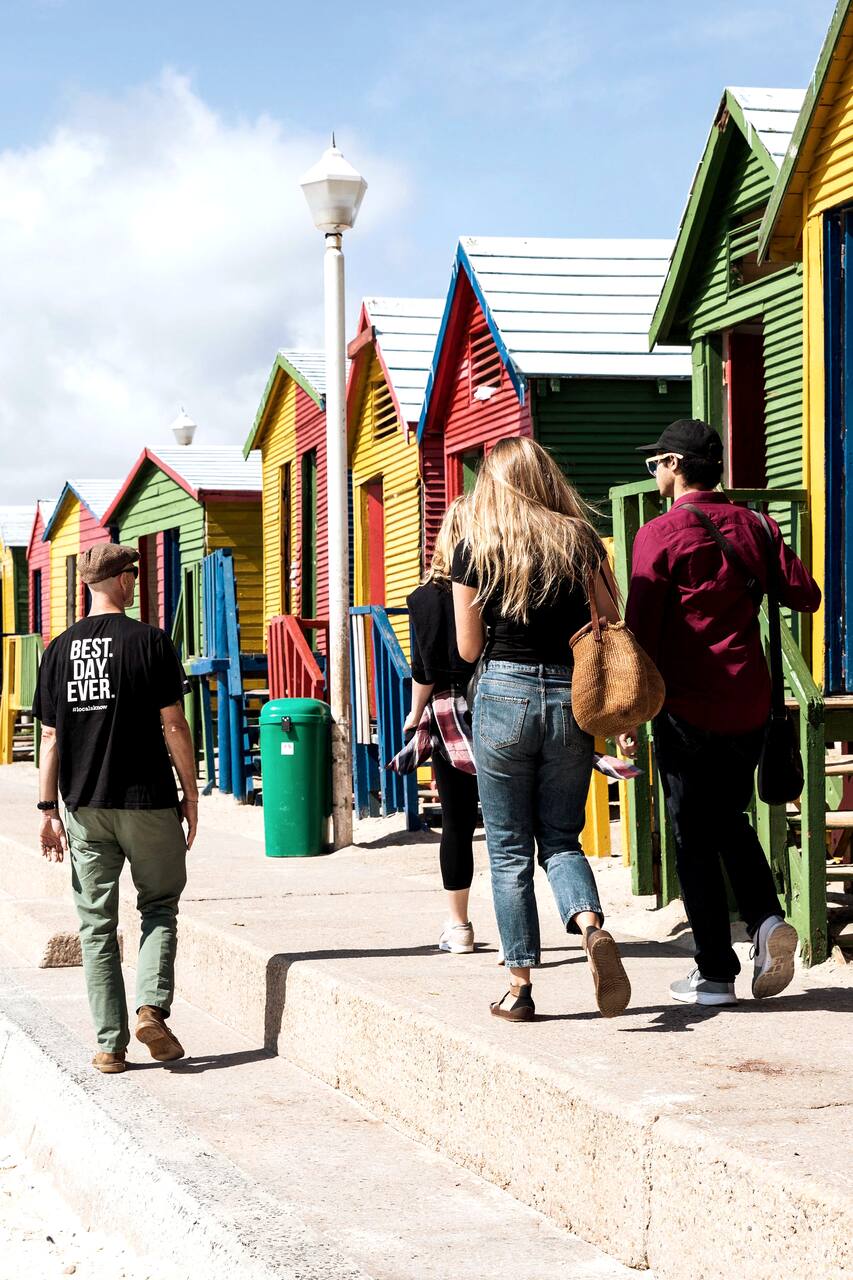 Journey to Kalky's by Train
Journey to Kalky's by Train
Together with our guides Roy & Preston we have created Cape Town Urban Adventures to show you the Best. Day. Ever in Cape Town. As a teenager, living alone at boarding school , my friends and I regularly used the train as means of transport to wherever we desired. The beach was the most frequented . I thought this was such a great outing, the romance of a train traversing all the suburbs then…
We meet at Cape Town Central train station. Quick briefing then we hop on the train to Muizenberg. Along the way we introduce ourselves and chat about the neighborhoods we traverse, what they are and what is unique about them. We get off at Muizenberg, walk along the shoreline towards St James, there is always an opportunity to spot seals and perhaps a great white shark or a whale breaching…
Keep a good eye on the weather forecasts, Cape town can be predictable in this way.
交通
Return hop on & off train ticket
Weather appropriate clothing. Hat & Cash.
We embark a train which preferably needs an experienced local to come along. We walk along the shore from Muizenberg to kalk Bay. We visit the quaint small working harbor of Kalk Bay and meet locals. Eat at Kalky's & visit the Brass Bell. All along the way, we engage with locals and their unique lifestyle and varied cultures as this is one of the peculiar aspects of what makes Cape Town just so cool!
美食漫步
Journey to Kalky's by Train