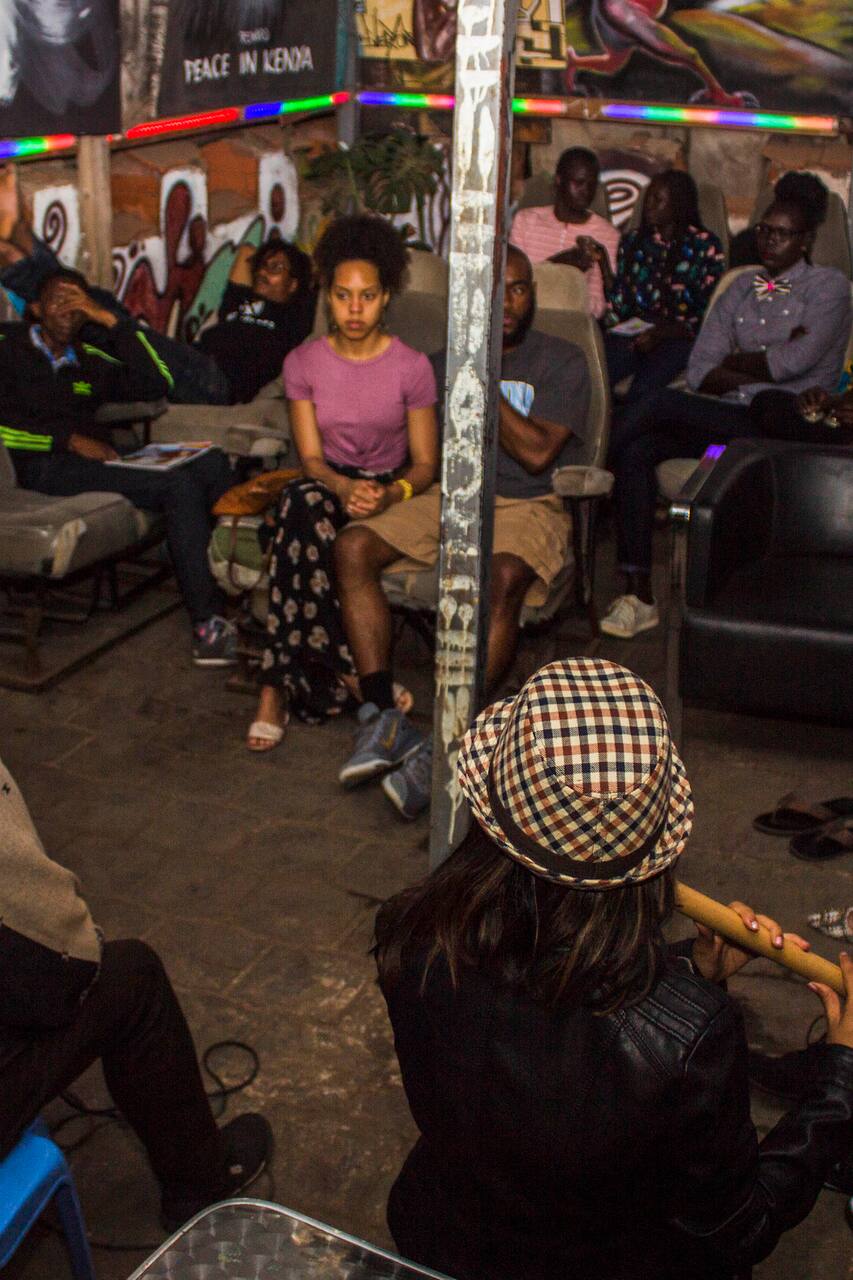 iMbaka: The Stories of Kenya
iMbaka: The Stories of Kenya
I hold a degree in Creative Arts Theatre/Film from Moi University in Eldoret, Kenya where I also minored in Literature. I've been twice shortlisted for the Commonwealth short story prize and been published in 'Let's Tell This Story Properly' as well as in several online literary journals including Jalada Africa. My storytelling attempts to capture and develop upon the African imagination as…
Two hours of tales and music that will introduce guests to the history and folklore of diverse Kenyan communities through sessions of interactive musical storytelling. Two hours or thereabouts, but do not be afraid that it is too short - stories stretch time, did you know?
A story is not a definite thing. It shifts shapes, changes colours. It can be short or endless - song or dance. Expectations are heavy, leave them behind. Bring an open mind. https://bit.ly/2RrAzeh
Drinks
Some of the most affordable beer you'll buy in Nairobi!!!!
The rooftop at Pawa254 is our stage, the stories are told with the scenic backdrop of Nairobi's central business district and its myriad glowing lights. You will want to visit the rest of the space though, Pawa254 is Nairobi's premiere art hub and there will no doubt be artists of all stripes and sizes to meet and mingle with. Come and see for yourself.
任何體驗都可以在預訂完成後的24小時內取消並獲得全額退款。
請務必透過Airbnb與對方聯繫。 為了讓您的付款獲得保障,請勿透過Airbnb網站/應用程式以外的方式進行匯款或聯繫。
此旅程體驗包含與酒類有關的活動,因此只會向達到法定飲酒年齡的參加者提供酒精類飲品。
A story is not a definite thing. It shifts shapes, changes colours. It can be short or endless - song or dance. Expectations are heavy, leave them behind. Bring an open mind. https://bit.ly/2RrAzeh
現場音樂
iMbaka: The Stories of Kenya