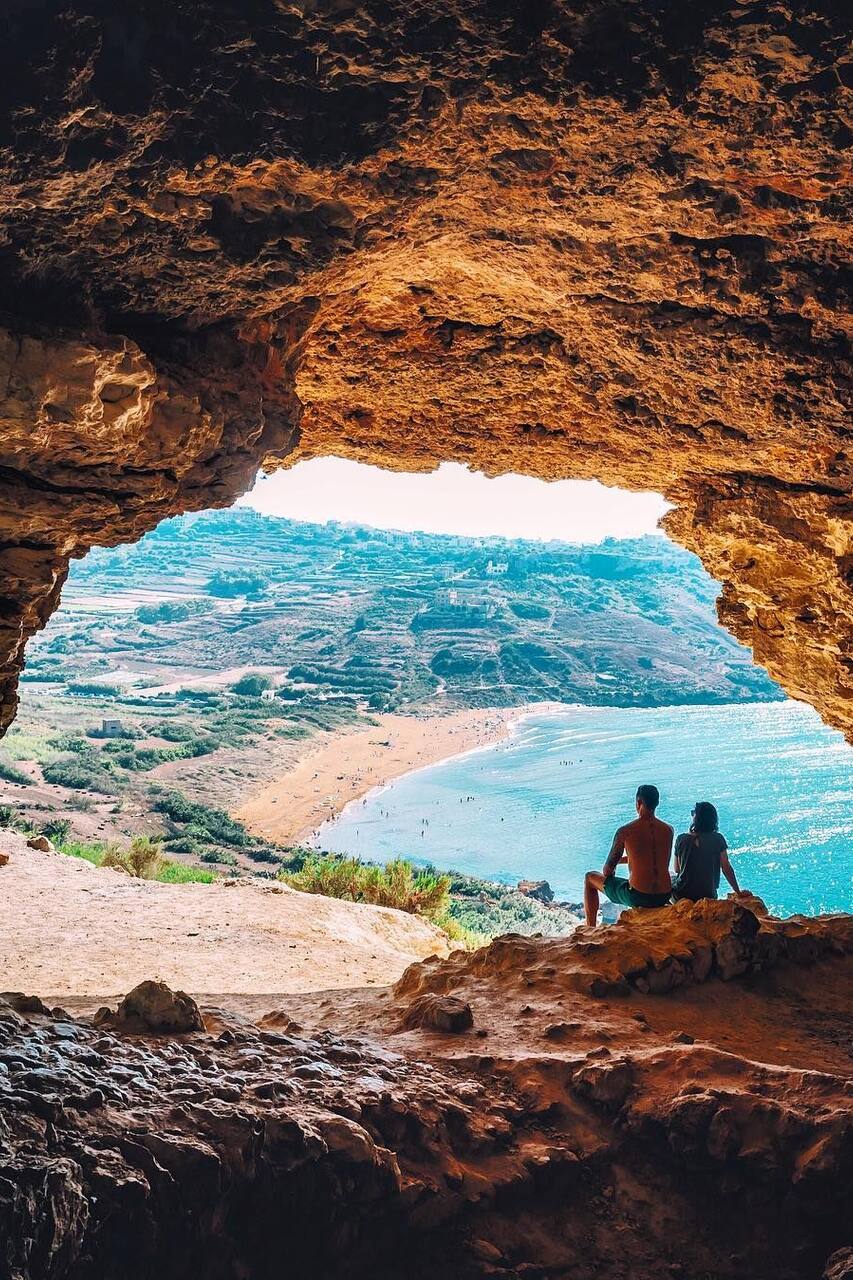 Sunset Hike: Epic Views (Swim~Relax~Eat)
Sunset Hike: Epic Views (Swim~Relax~Eat)

這項體驗的名額少之又少。
Hello fellow explorer, I welcome you to the beautiful island of Gozo. I lived on this little island for roughly 21 years of my life. Being someone who loves nature has given me an opportunity to discover and experience many different activities. As the years went by I have explored most of the island by foot, as some area are not accessible by transport. I started sharing my experiences back in…
Hike like a local: Epic Views & Picnic (Summer Edition) Our hike trail explores the north east coast. A mix of fields, rocky slopes, sand and panoramic island views. We will be enjoying a close to 4 hours experience. Hike (1.5 hours) - Opportunity to try natural/organic fruits that grow wildly throughout our trail. North East Cliff - Admire the scenery and take some amazing photos. Mixta Cave…
It is not possible to adjust this experience to gluten-free/vegetarian/vegan diets. Estimation: * 70% of our route is flat * 20% of our route is hills * 10% of our route is descending down a cliff
晚餐
Gozo's Famous Ftira - Gozitan ftira is a traditional dish resembling a pizza. Baked in a wooden oven and topped with fresh, and seasonal local products.
Hiking Shoes (No Sandals or Shoes with no grip)
Our hike trail explores the north east coast. A mix of fields, rocky slopes, sand and panoramic island views.
If you don't see availability for the time you are looking for, you can .

這項體驗的名額少之又少。
此旅程體驗包含與酒類有關的活動,因此只會向達到法定飲酒年齡的參加者提供酒精類飲品。
It is not possible to adjust this experience to gluten-free/vegetarian/vegan diets. Estimation: * 70% of our route is flat * 20% of our route is hills * 10% of our route is descending down a cliff
徒步遠足導覽
Sunset Hike: Epic Views (Swim~Relax~Eat)
新體驗