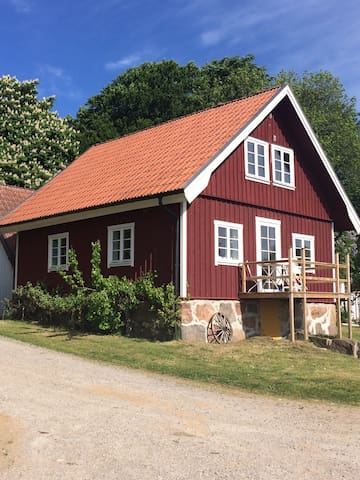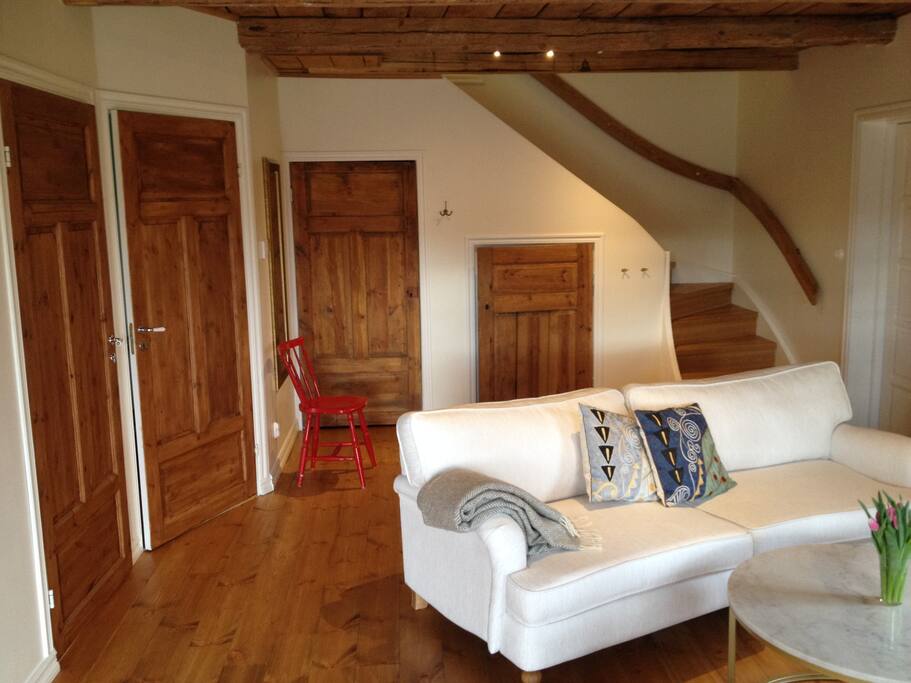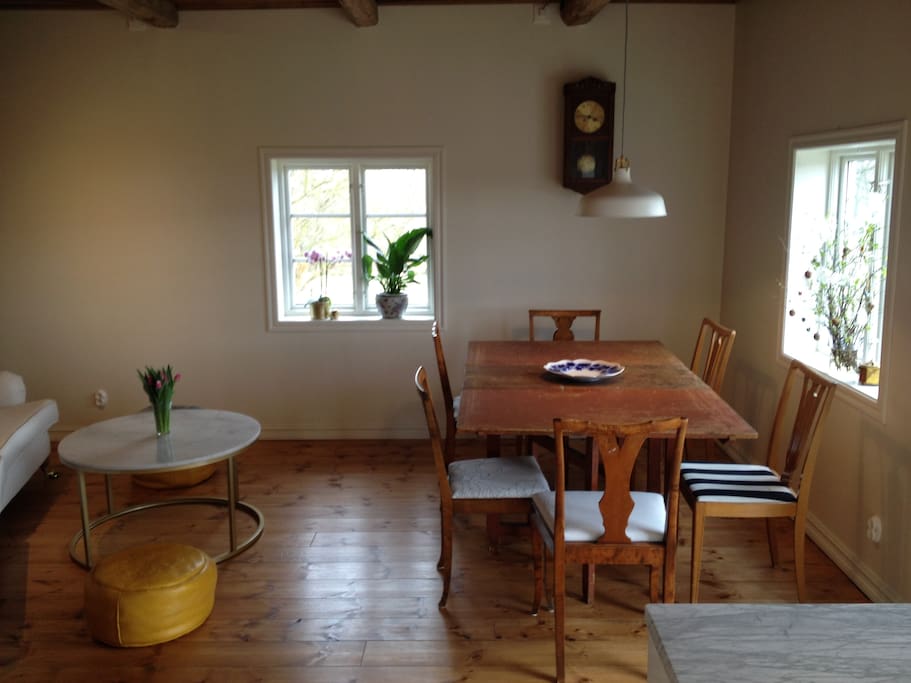 The house, which is originally from the 1800´s, underwent a complete renovation 2015. The house is detached but is in close proximity to another farm house. The house is located in a rural area, less than a 10min drive from the beaches in Haverdal and Steninge (about 7 kilometres). 4 kilometres from the E6 motorway. A balcony has recently been built which is not visible in the photos.
房源
Welcome to "Magasinet"!
The house, which was built in the late 1800's, was originally used to store grains. In 2015 the house was completely refurbished and a kitchen and bathroom were put in. Some of the original features include the beams in the ceiling where markings used to count the sacks of grains are still visible.
The farm, Rosenberg is located in a rural area but is still within a 5-10 minute drive from the beaches in Haverdal, Särdal and Steninge.
The closest village is Harplinge about 4 kilometres away. There you can find a small grocery store; Matöppet (Address: Kvarnliden 1. 305 60 Harplinge). Opening hours are Mon-Fri 9am-7pm and Sat 9am-2pm
There is also a bakery; Börjes konditiori, open 6am-6pm Mon-Fri and 6am-2pm Sat (Address: Skintabyvägen 1. 305 60 Harplinge).
There is also a grocery store with somewhat better opening hours (9am-8pm daily) in the village of Getinge. Coop Konsum (Address: Storgatan, Getinge). Hemköp in Haverdal is also open daily 8am-9pm and is convenient if you are there visiting the beach (Address: Klövervägen 1A. 310 42 Haverdal).
You can find several larger supermarkets in the area known as Flygstaden just before you enter Halmstad. Ica Maxi is open 7am-11pm daily (Address: Karlsrovägen 81. Halmstad, 302 41).
房客使用權限
Guest have access to the entire house and its balcony. They are also welcome to use the surrounding grounds and garden.
The master bedroom on the top floor has a large bed (180x200cm) as well as a single bed (90x200cm). The second bedroom on the ground floor has a medium bed, measuring 120x200cm.