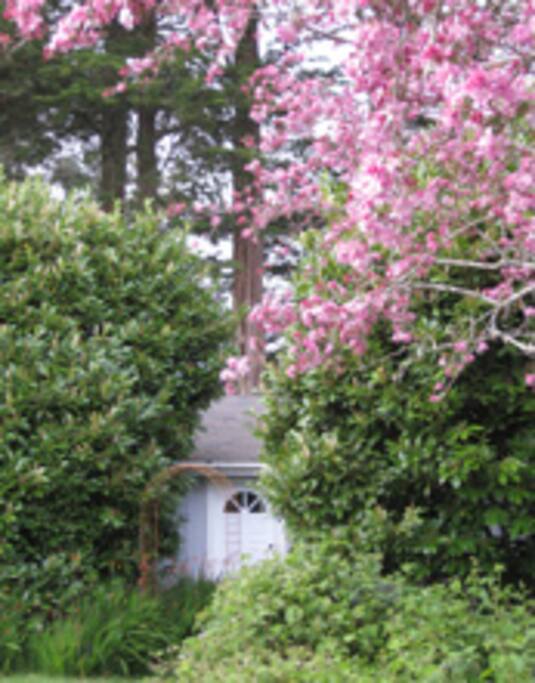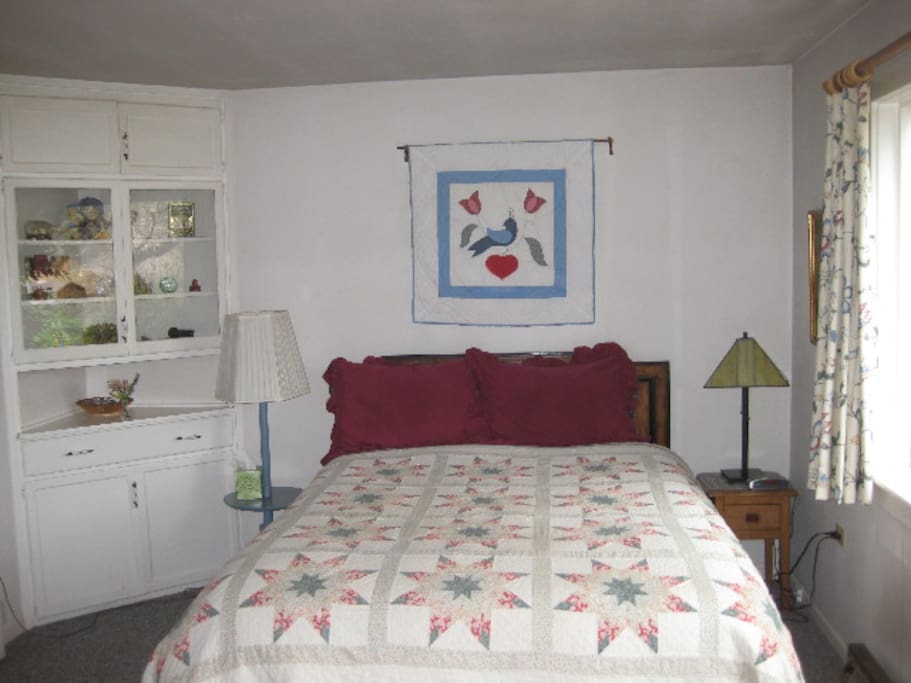 NOTE: single nights are available ONLY when the adjacent nights are booked. Pets are welcome; ask about (low) fees.
At the north end of town, it's just a one-mile quiet walk to downtown Point Reyes Station. And we're less than half a mile from National Seashore land at the foot of Tomales Bay. With a mix of meadow and trees and abundant fresh water, we see a extensive variety of birds ad other wildlife.
Jeri, innkeeper of Berry Patch Cottage and The Hideaway, is a native Californian, intrepid hiker and birder.