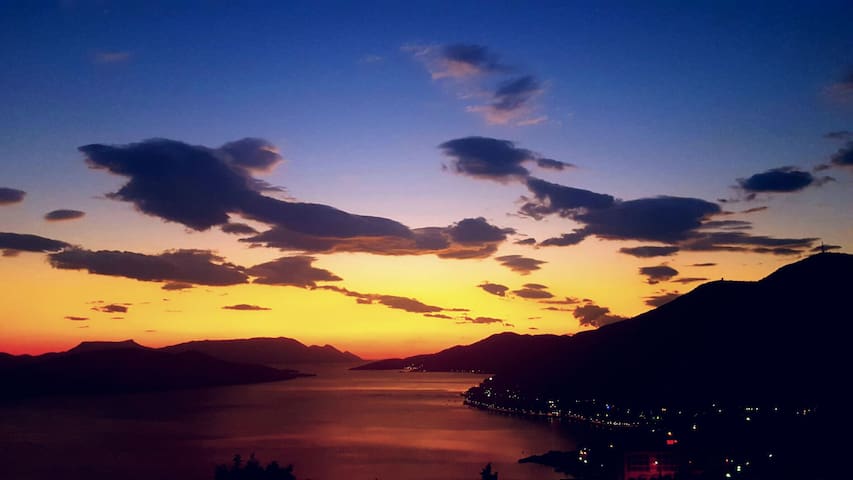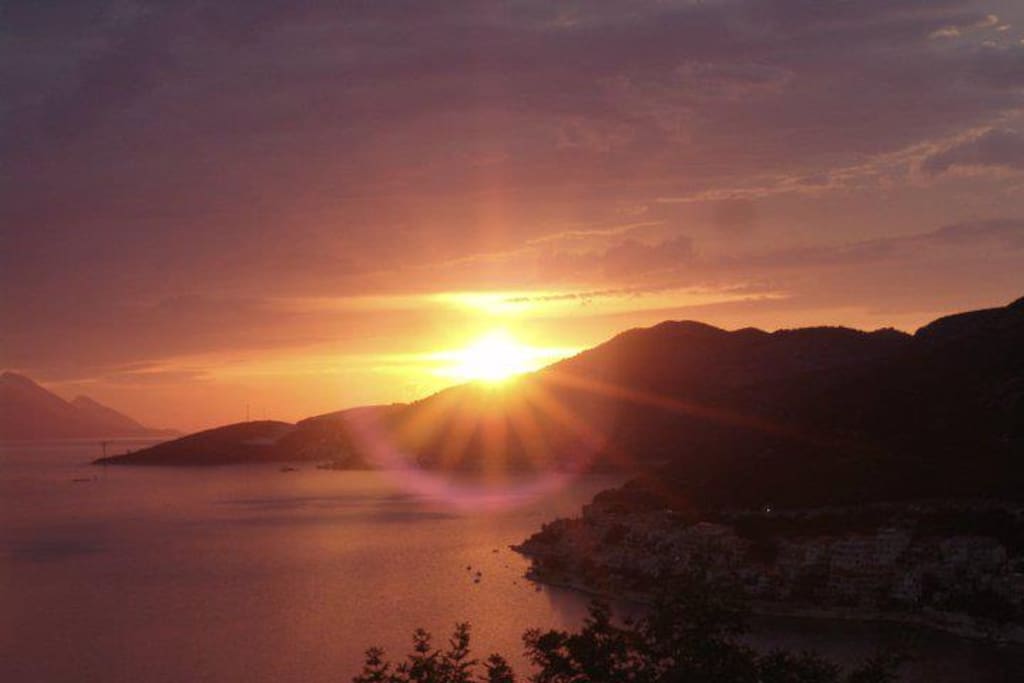 Apartment "Matea" are newly built apartments situated in central part of Neum, close to hotel "Jadran", with a beautiful view of Neum bay.
Apartments have a terrace with natural shade and mediterannean garden with a lawn and a barbecue grill.
Come and visit our town Neum, enjoy the soothing climate and small restaurants. Biggest plus for Neum is its location, where you can visit many historical places and natural beauties in Dalmatia and Herzegovina in a one-day trip.
房源
Apartments have a terrace with a natural shade and Mediterranean garden with a lawn and barbecue for pleasant gatherings in peaceful environment. Apartments are completely equipped and air-conditioned ( TV, kitchen, Wi-Fi, parking lot ). There are baker's shops, restaurants, shops near and it takes 10 minutes to the beach.
We offer gratis welcome homemade drink from our own vineyard and traditional fish dinner with homemade wine for guests that stay longer than 5 days.
---
What's not to love!? Marijana and her family were gracious hosts. They met us at a nearby hotel and helped us find the place, even when we were a couple of hours later than expected. Our apartment was stocked with fresh fruit and vegetables from their garden, and there were cold beers in the fridge. Marijana's family had great recommendations for places to eat and things to do in the surrounding area. The location was ideal for us, as we rented a car and traveled around Dalmatia, and the price could not be beat. We had an extra special time, as we were invited to attend the engagement party for Marijana's sister on our last night in Neum. Learning more about the local food, drink, music, and culture was a perfect way to cap off our stay. Thank you to Marijana, Dragan, Matea, Marko, and Leona for introducing us to your culture! We hope to return soon!
---
This was our best Airbnb experience!!! Marijana and her family were so nice. They picked us up from the bus station when we arrived and took us to the Klek bus terminal when were leaving. They even cooked dinner for us and gave us fresh fruit and vegetables from their garden several times!! The comunication was excellent. The house has everything you need for your stay and it's very clean. Outside you can find a garden with an awesome view of Neum, a hammock and a table were you can have breakfast or dinner. Thank you Marijana and family for making our stay in Neum the best :)
---
Perfect stopover from Split to Dubrovnik, I would even stay longer if you can. Hosts are amazing and it's the nicest garden of any Airbnb I've stayed in. Come at the right time and you can pick all the peppers cucumbers and tomatoes you want. Wood grill is a big plus for avid fishermen like us too. 10/10 would recommend
---
Marijana est une hôte très agréable, à l'écoute, disponible pour ses clients. Dès notre arrivée, Marijana nous a offert des fruits & légumes du jardin ainsi que des boissons et gâteaux. Elle nous a informé des restaurants et commerces à proximités. Le centre de Neum est à proximité du logement, accessible à pied de l'appartement (indications données par Marijana) ! Nous recommandons fortement ce logement sans hésiter ! Meilleure hôte et logement de notre séjour.
---
Красивое место, отзывчивые и дружелюбные хозяева.Была проблема с машиной,хозяин без проблем помог найти сервис с нормальными ценами и отвел за руку:)Милые подарки из собственного сада и вкусный ужин были приятным сюрпризом.Место живописное,с шикарным видом.Дорога до моря вниз очень быстро,главное подобрать себе маршрут,сразу на стоянке отеля лестница вниз,что мы сообразили не сразу и делали круг,за храмом есть длинный спуск вниз который сразу ведет прямо на пляж.Наверх посложнее, но это естественно учитывая что город на горе.Отличный отдых,дружелюбные люди.Когда поедем в том направлении мы знаем где остановиться. Марьяне и ее семье огромное спасибо!
---
Marijana´s place is absolutely perfect! The appartment is well equiped, has all the kitchen and other facilities, good AC and is not hot during the summer so that you can sleep well. And the view from there is absolutely fantastic! The garden is such a relaxing place. You can lie in the hammock or watch the amazing sunset over the sea. And Marijana and her family are so nice :) They picked us from the bus stop and in the fridge we found water, beer and fresh vegetable from their garden. We felt really like at home :) and spent great time in Neum. We spent there only 3 nights because we were also staying in different places in Bosna and Hercegovina, but it would also be good to stay in Neum for a week and do day trips from there because many interesting places are nearby (Split, Korcula, Dubrovnik, Mostar, Kravice...). Thank you Marijana for a great stay, we loved it.
---
Hello! I'm a teacher, born in Mostar and living in Neum! ;)